Eats
Wetherspoons doorman planted fake bomb in pub loos so he could 'play hero'
The pub was evacuated and a specialist Army bomb disposal unit was called to the scene.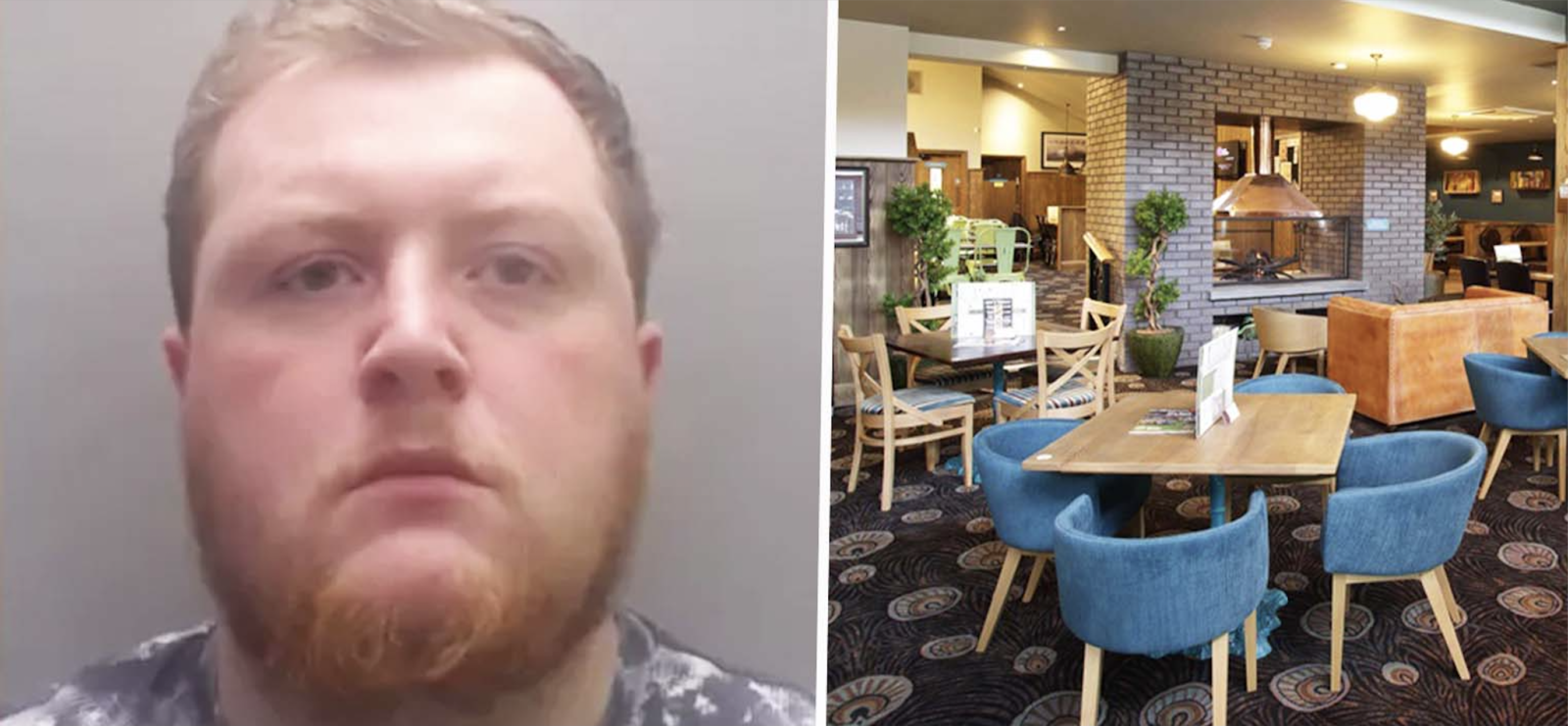 A 25-year-old doorman at Wetherspoons has been charged after he planted a fake bomb inside the pub loos so that he could 'play hero', a court has heard.
Whilst working as door security at the northern Hat and Feathers pub, Stephen Edward Oliphant when into the bathroom during his shift and left the device inside a cubicle.
He then claimed to others inside the pub that he had found a suspicious device in the boozer's toilets, leading his manager to enter and find a white box with wire coming out and a mobile phone attached to the front.
After the bouncer had raised the alarm in the pub, its bar and restaurant was evacuated and a specialist Army bomb disposal unit was called to the scene at Seaham, County Durham.
However, upon the team's arrival, it soon transpired that the 'bomb' was in fact a hoax and had been homemade from various paraphernalia, including a bingo dabber.
Forensic analysis later revealed that the device contained Oliphant's DNA, which was also found on the various components of the hoax device.
Read more: All the May Manchester restaurant deals, discounts and offers you need in 2023
Oliphant claimed to have found the package which he said he picked up to examine, took a photo of it and put it back down.
Further evidence connecting Oliphant to the fake bomb was then found when officers searched the doorman's home.
After initially denying any involvement with the fake bomb hoax, the bouncer admitted to police that he had in fact planted the device so that he could make himself look like a hero.
Oliphant pleaded guilty at Durham Crown Court on 12 May to a charge of a bomb hoax and placing an article with intent.
Read more: The UK's largest Italian food festival is coming back to Manchester this summer
He was then charged with a 12-month sentence on 15 May at a hearing.
Detective Constable Drew Davis, from Durham Constabulary, said: "Any report of a potential bomb is extremely worrying for the public and this job was very resource intensive with several agencies involved alongside ourselves to make sure no one came to any harm.
"Oliphant was reckless in planting this 'device' and we hope his sentence sends a clear message that this type of behaviour will not be tolerated and anyone engaging in this type of crime will be dealt with robustly."

Featured image – Durham Constabulary / JD Wetherspoons