Eats
Why The Ivy is not your average garden variety restaurant
Spinningfields' star restaurant is a luxurious world of its own - like stepping into a meticulously-crafted hedge maze on a manor estate.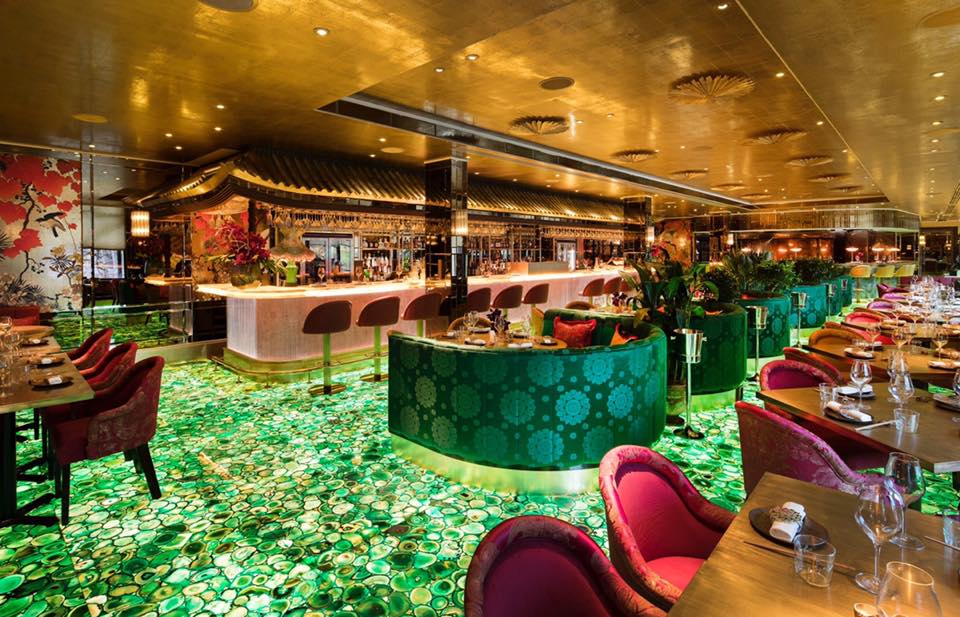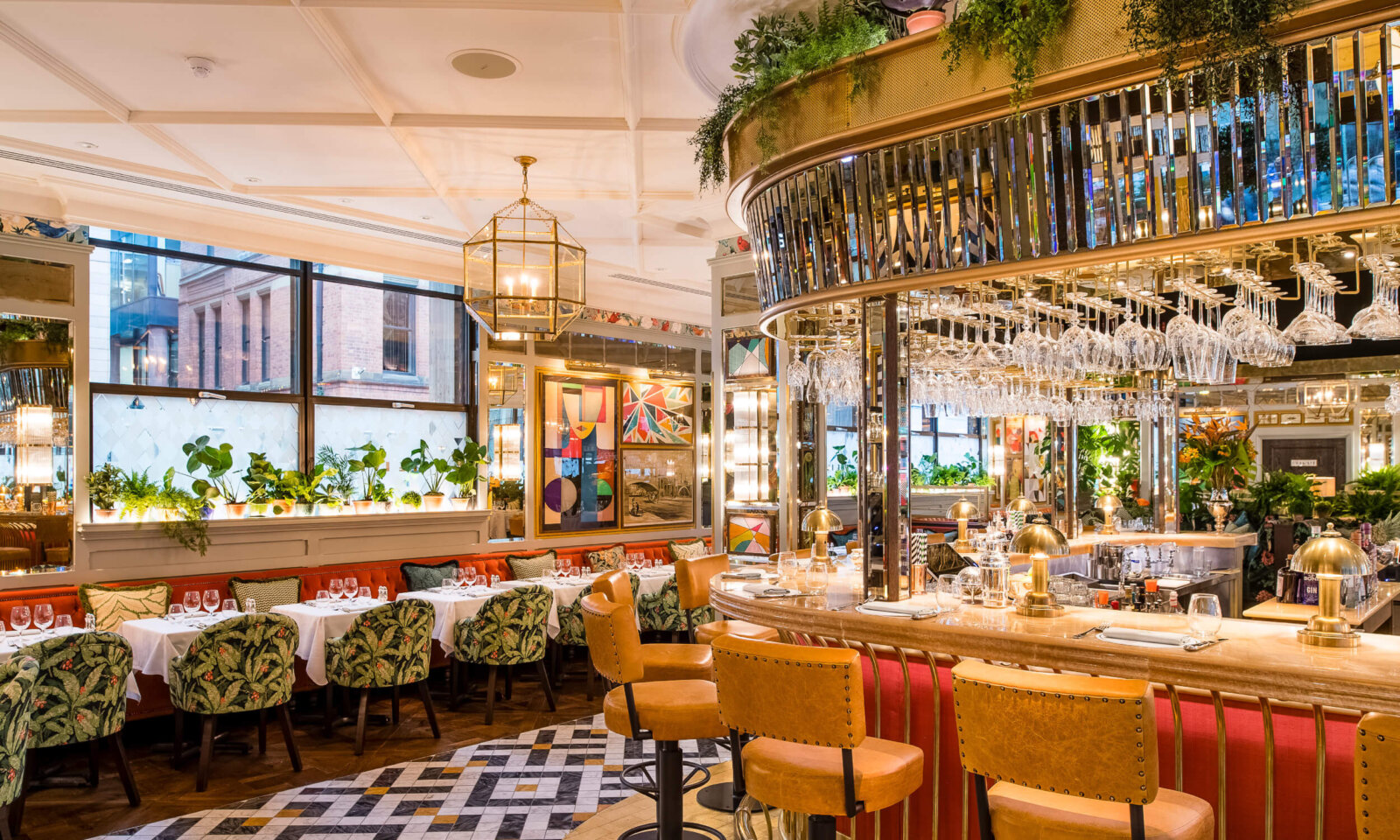 The Ivy made a big song and dance about their grand reopening on July 4. Literally.
Days before the hospitality lockdown lifted, a video popped up online starring Ivy staff – dressed in their signature forest green waistcoats – grooving through Spinningfields to an ecstatic soundtrack with huge smiles stitched to their faces.
Talk about coming back with a bang.
Of course, anyone who's been to The Ivy before will recognise that this is right on brand.
Flourish is their thing – and it's what's made a seat at the venue one of the most sought-after spots in the city.
Sure enough, queues are already forming outside when we arrive for a mid-week meal, and after being beckoned down the walkway by a pair of hat-tipping doormen, I find myself mumbling something about the surprising size of the interior.
A nearby waiter smiles, nods and shuts his eyes. He's heard this all before.
"Yes – it looks smaller from the outside," he chuckles.
"But there's so much more in here than people think."
He's right. In every sense.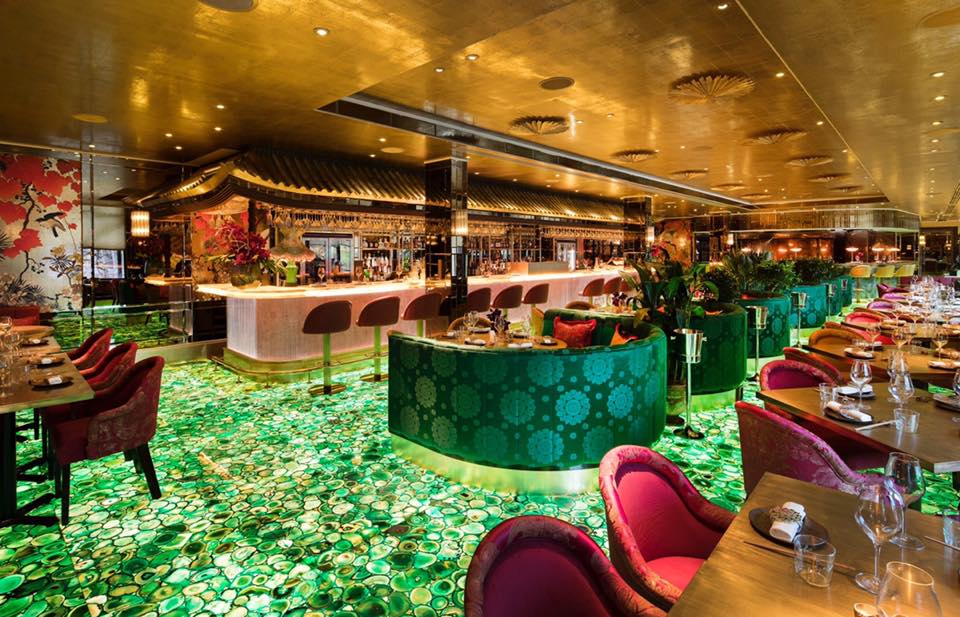 Just like the woody plant which bears its name, The Ivy is long, high, winding; fitted with labyrinthian corridors, twisting staircases and a roaming rooftop terrace.
It's a luxurious world of its own – like stepping into a meticulously-crafted hedge maze on a manor estate.
One cocktail too many and you risk getting lost in there forever. But that wouldn't be such a bad thing.
There's no better time to escape the outside world than right now, and with four floors of chandeliers, marble surfaces, greenery and artwork (some it insect-themed), The Ivy has more plush interiors to explore than a royal residence.
It's a triumph of landscape architecture.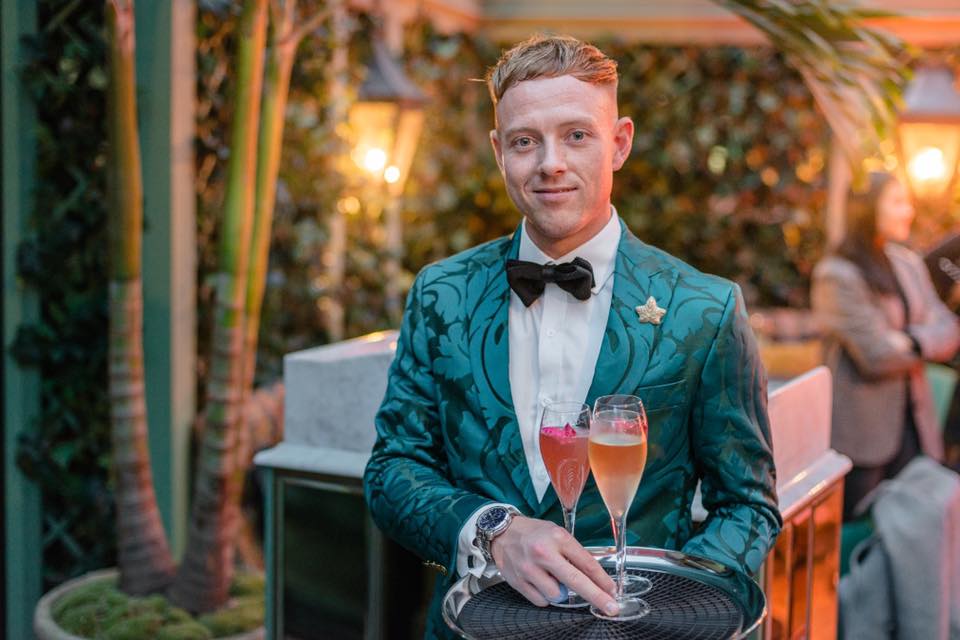 The staff are also play a key part in reinforcing the mystical garden setting; with the gatekeepers sporting Luigi-like outfits whilst the waiters wear flower-patterned jackets.
There's a lot of them, and they're a charming, chatty bunch, too – making an arrival at The Ivy feel more like checking into a hotel than booking a meal.
Before tucking in, we're taken on a quick tour of the low-lit, luxurious multi-level jungle venue – with our waiter then walking us through some dish recommendations and offering helpful ideas on which wine to pair with each.
En route to our table, we apologetically weave around two people posing for snaps on the stairs. There's a lot of that. The Ivy is the kind of place guests get dressed up for; with the decor guaranteeing picturesque images that send 'likes' soaring on social media.
But that's not to say the restaurant is just for the younger corporate crowd. A quick glance around reveals a wide range of visitors across many demographics, including couples, groups and older families.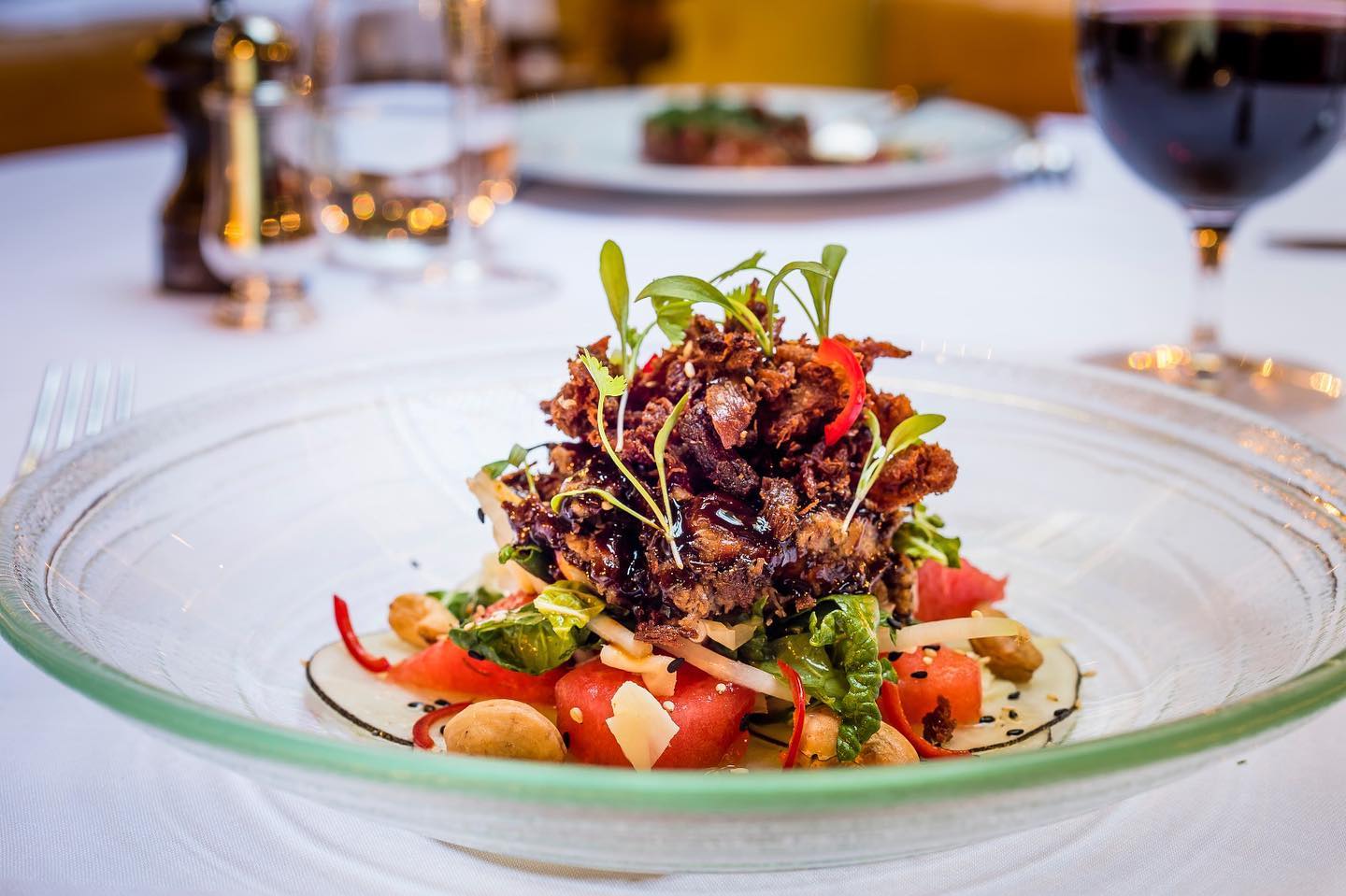 The red tape for the restaurant was cut in late 2018 – bringing the illustrious Ivy brand (which is the eatery of choice among celebs in the Big Smoke) to Manchester.
Construction began just as Spinningfields had settled into its groove, with owners scattering the seeds across Hardman Square and temporarily reverting the patch of land into a building site for several months.
Even the office workers stuck with views of cranes from their windows for months would probably tell you it was worth it.
The Ivy has been absolutely booming ever since.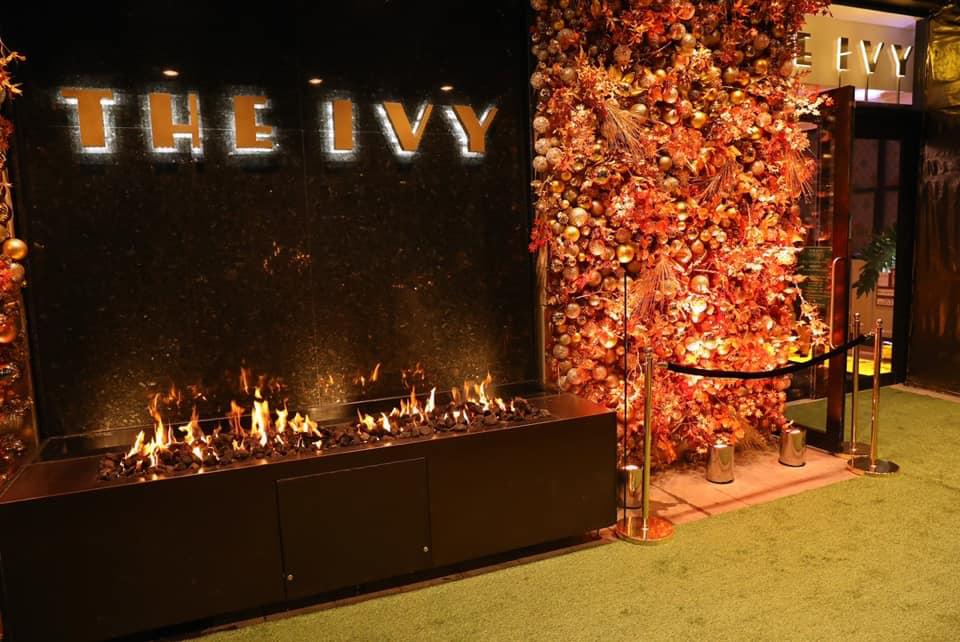 With longer opening hours than your average venue, there's breakfast and afternoon set menus all available at The Ivy – as well as a suitably mammoth 'a la carte' at nighttime.
With more than a dozen different starters, mains and desserts to choose from, you won't have difficulty finding something you'll like – including prime cuts of meat, flavourful seafood and freshly-prepped vegetables.
Some dishes are accompanied by a bit of wizardry performed on behalf of the waiter (including a ring of blue fire for the apple tart).
Presentation is pretty perfect, and the food itself is good – but what keeps people returning to this garden of Eden is the magnificent, opulent setting and the dwellers within.
As you may have already guessed, a bit of wiggle room in the bank account is required for a multi-course meal at The Ivy. But the experience is a memorable one.
There's nothing else in the city quite like it.