This article contains an affiliate link.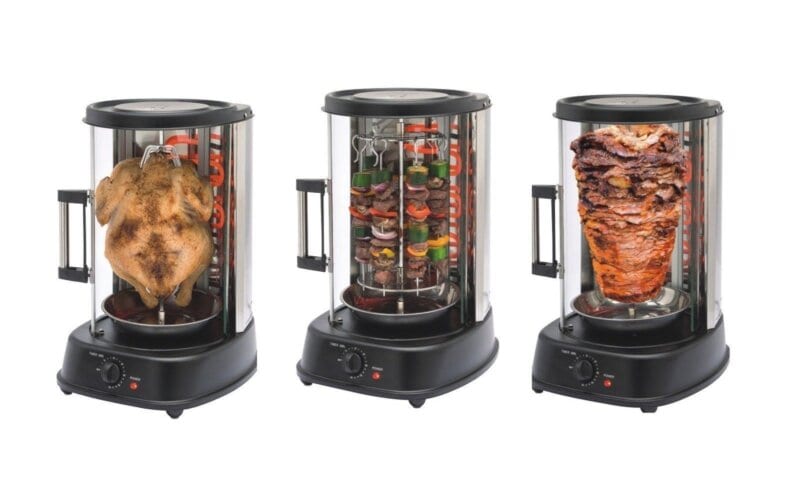 And now those memories can be created in the comfort of your own home, on any and/or multiple days of the week, because some genius is advertising a rotating doner kebab grill on Amazon - and they're selling like hotcakes!
The vertical rotisserie grill is "perfect for cooking a large chicken or other meat, and up to 7 kebabs at once" and "cooks quicker and more evenly than a conventional oven".
You'll also be delighted to know that its compact design is "ideal for caravans". Result.
The two litre capacity grill includes a sliding glass door, stainless steel heating elements, seven kebab skewers, a rotisserie shaft, and most importantly, has anti slip feet. Yes.
You can check it out on Amazon here, including its reviews, which are quite positive - but how could they not be?