Eats
You can now get a 'Hawksmoor at Home' festive food hamper delivered to your front door
'Hawksmoor at Home - The Festive Box' is the restaurant's most indulgent offering yet.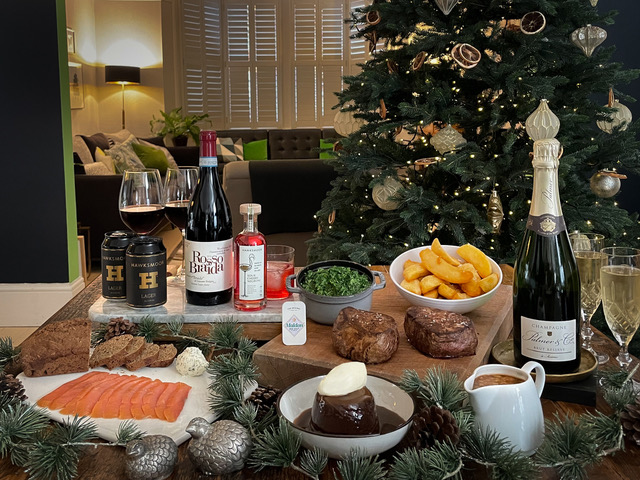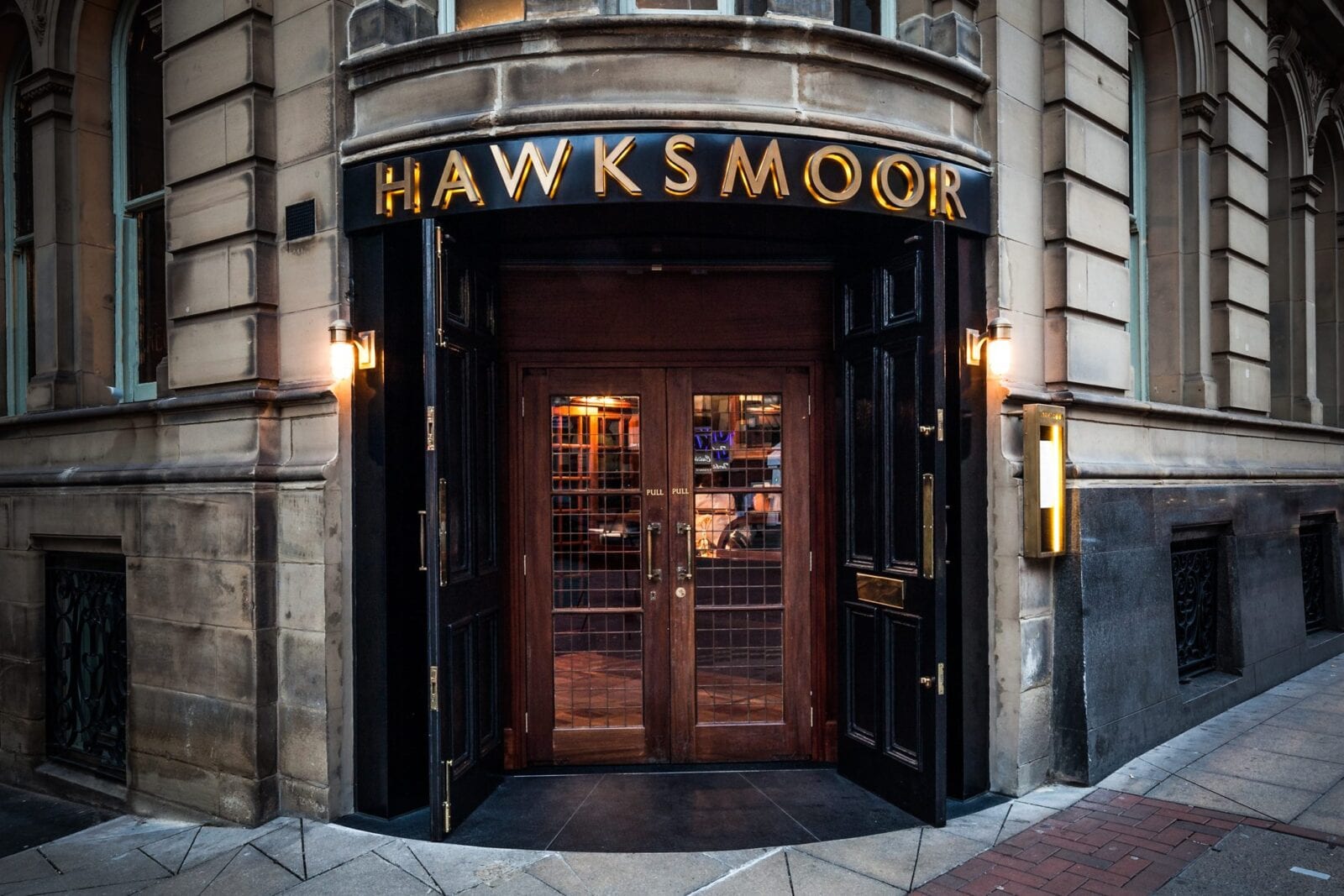 Prestigious restaurant chain Hawksmoor has announced it will be launching an indulgent festive special of its home delivery boxes this Christmas.
Since temporarily closing doors in Manchester due to the first lockdown back in March, Hawksmoor has been working hard to bring its unique dining experience into homes nationwide with the Hawksmoor at Home series, offering easy-to-make meal kits and some of its most popular cocktails mixed by bartenders, along with special edition spirits and different products added regularly.
And now, in the lead up to Christmas, it's only gone and got even more special.
Hawksmoor is launching its most indulgent Hawksmoor at Home offering yet – 'The Festive Box' – at it's available to order from next Thursday.
Inside is everything you need for an easy-to-prepare steak night.
Pre-dinner cocktails are followed by smoked salmon and champagne, fillet steaks with sides, Hawksmoor beers and a bottle of Pulenta Malbec, and finished off with a huge sticky toffee pudding to share.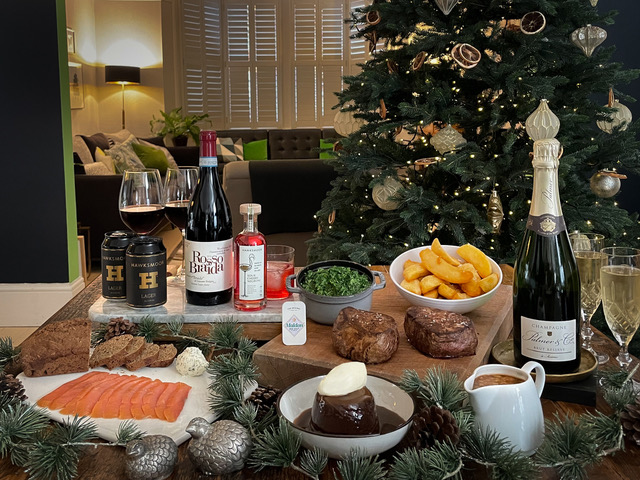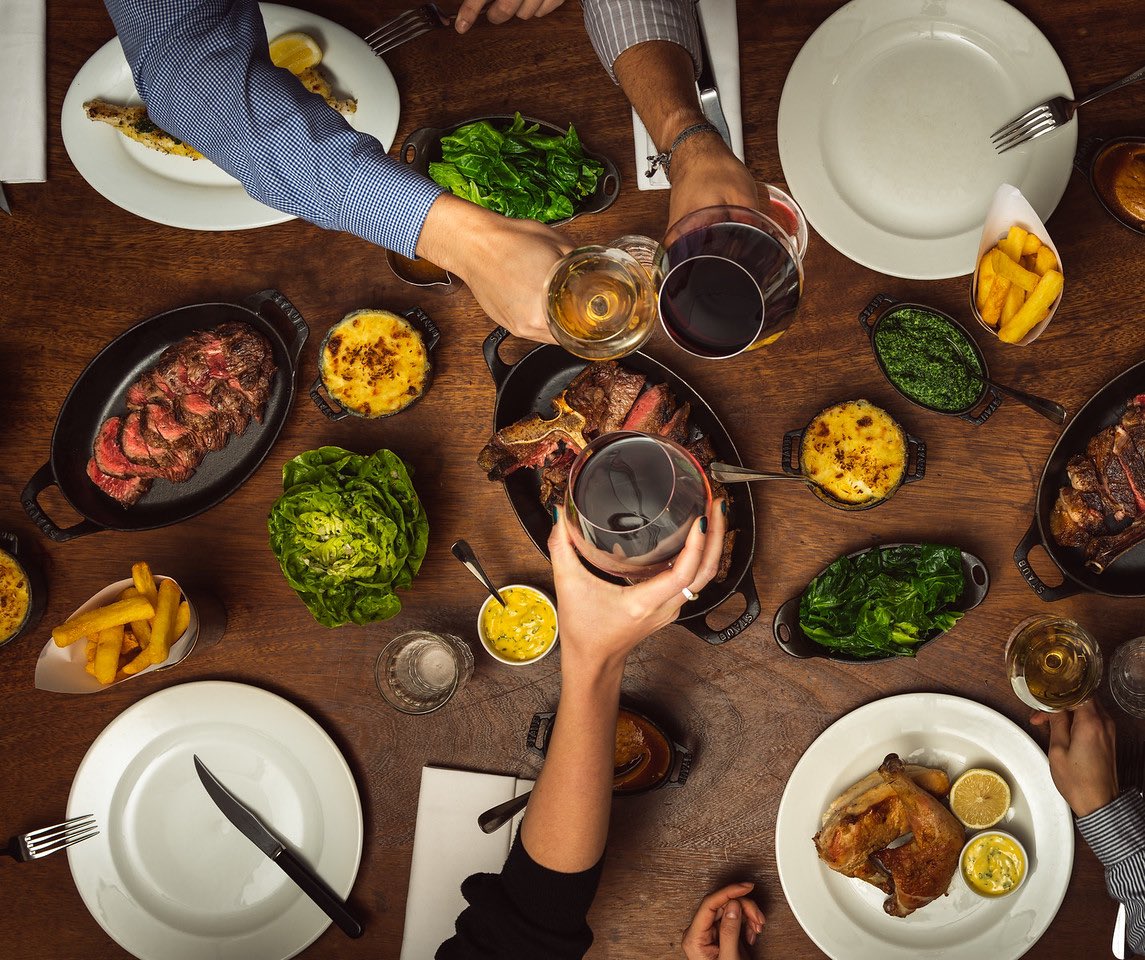 What's included then?
Sour Cherry Negroni
Hawksmoor smoked salmon, soda bread and cream cheese
Pamler & Co Brut Champagne
x2 300g Fillet steaks
Matt Brown's Ultimate Oven Chips
Creamed Spinach
Bone marrow & Madeira jus (for making Bone marrow gravy)
A bottle of Rosso Braida
x1 large Sticky toffee pudding with Clotted Cream
x2 Hawksmoor lagers
The Festive Box comes with easy-to-follow instructions and a bar code to access videos by Matt Brown – Executive Group Chef at Hawksmoor – for anyone needing extra help with cooking.
Another bar code will take you to a specially-curated Spotify playlist to listen to if you wish.
The Hawksmoor at Home – The Festive Box will set you back £165 in total, but if you're not big on drinking, or would prefer to pair it with your own tipples, you can get the Hawksmoor at Home – The Festive Box (Without Alcohol) for just £105 instead.
The restaurant chain has also chosen to give back this year too.
It has confirmed that £5 from each box sold will be split between three worthy causes that it has been cooking for and supporting in other ways this year – City Harvest, Wood Street Mission (Manchester), and Soul Food (Edinburgh) – and so far in 2020, Hawksmoor has donated tens of thousands of pounds and cooked over 30,000 nutritious meals for eight different charities.
Each of the organisations in London, Manchester and Edinburgh have been helping to fight hunger during what has been one of the most challenging years nationwide.
Speaking on Twitter about the decision to donate funds to chosen charities through the sales of the Hawksmoor at Home boxes this year, Hawksmoor said: "Christmas should be about being happy and doing something for other people. We hope that, whether the restaurants open or not, that we'll all manage to make a few people happier this Christmas."
How brilliant is this?
So, if you fancy treating yourself this season, you can get your hands on the Hawksmoor at Home – The Festive Box via the Hawksmoor website here.
Deliveries will start from Thursday 26th November, with last deliveries on Wednesday 23rd December.