Eats
Experts say millions of Brits unnecessarily keep ketchup in the fridge
[siteorigin_widget class="SiteOrigin_Widget_PanelImage_Widget"][/siteorigin_widget]
[siteorigin_widget class="SiteOrigin_Widget_PanelText_Widget"][/siteorigin_widget]
[siteorigin_widget class="SiteOrigin_Widget_PanelImage_Widget"][/siteorigin_widget]
[siteorigin_widget class="SiteOrigin_Widget_PanelText_Widget"][/siteorigin_widget]
Eats
Heinz teams up with Absolut Vodka to create new 'pasta alla vodka' sauce

Georgina Pellant
After hiking the price of its cream of tomato soup by 79% at the start of the year, Heinz was firmly in our bad books – but a new collaboration with Absolut Vodka might just be about to turn all of that around.
In a partnership we didn't even know we needed, the two brands have come together to create the ultimate jar of Pasta alla Vodka sauce.
Spicy vodka pasta has long been a favourite with Italian food lovers, but the dish has been experiencing something of a moment in the spotlight ever since supermodel Gigi Hadid shared her own viral recipe on social media.
The dish has since become one of the trendiest recipes on TikTok and Instagram, leading Heinz to pull themselves into gear and create their own version of the popular sauce.
Despite its over 150-year history of creating world-renowned tomato-based products, Heinz has admitted to being 'ridiculously late' to the tomato-based pasta sauce game.
Now, though, that is all set to change as the brand releases its own version of the much-loved recipe to the masses, in jar-form, through the creation of Heinz x Absolut Tomato Vodka Pasta Sauce.
Calling it 'a match made in pasta heaven,' according to a press release the vodka in the sauce 'unlocks the flavours and intensifies the aroma' of the rich and creamy tomato, basil and cheese concoction.
During the cooking process, most of the alcohol from the vodka is reduced, boosting the volatile flavour compounds already present in the tomatoes and creating a rich texture that perfectly balances the creamy, cheese notes with the rich tomato and fragrant basil.
Speaking on the new release, Caio Fontenele, Heinz New Ventures Director, said: "While it may have taken over 150 years of tomato expertise to launch our first Heinz pasta sauce, we're determined to continue innovating and delighting consumers with delicious flavours, at the speed of social media trends.
"We are thrilled with the partnership between these two centenary brands, bringing the first tomato vodka pasta sauce to major UK supermarkets. The iconic combination of Heinz's high-quality tomato sauces and Absolut's premium vodka is set to offer fans the ultimate pasta alla vodka experience. And the result is absolutely delicious!"
Of the launch, Leanne Banks, Marketing Director, Pernod Ricard UK, added: "It's only natural that we'd partner with Heinz on this ultimate collaboration between two iconic brands, with two iconic bottles.
"As the UK's no.1 premium vodka, Absolut was Born to Mix, whether that's in delicious drinks or fun food combinations and Heinz x Absolut Tomato Vodka Pasta Sauce is a match made in heaven. Now fans of our brand can enjoy Absolut in an entirely new and innovative way, Pasta alla Vodka style."
A limited number of the Heinz x Absolut Tomato Vodka Pasta sauce jars will be available at Waitrose from mid-April for £2.50 for a 350g jar.
However, if you don't want to miss out, you can pre-order one of a limited run of the special sauce from Heinz's direct-to-consumer website, www.heinztohome.co.uk, to get your hands on a jar ahead of its official supermarket launch.
Eats
A restaurant in Ancoats is serving up plates of crispy fried squirrel

Georgina Pellant
A Manchester restaurant is serving up plates of crispy fried squirrel – and their customers absolutely love it.
Taking game dishes to a whole other level, the wild crispy buttermilk fried squirrel at Ancoats restaurant Street Urchin comes served atop a creamy pulled ham hock cassoulet, with hazelnut bread croutons and nettle pesto and costs £22.50.
Sourced from their game supplier in Cumbria, it might sound nutty but owner Rachel Choudhary told The Manc that the dish has proven incredibly popular – and that the team has been 'really surprised' at how much of a hit it has become with customers since adding it to the menu.
She said: "We were looking for something new for the game options on the menu. Kev was speaking to our game supplier and randomly asked if he had any grey squirrels. Happily, he did.
"The whole team tried the dish the day it went on and the majority thought it was really good.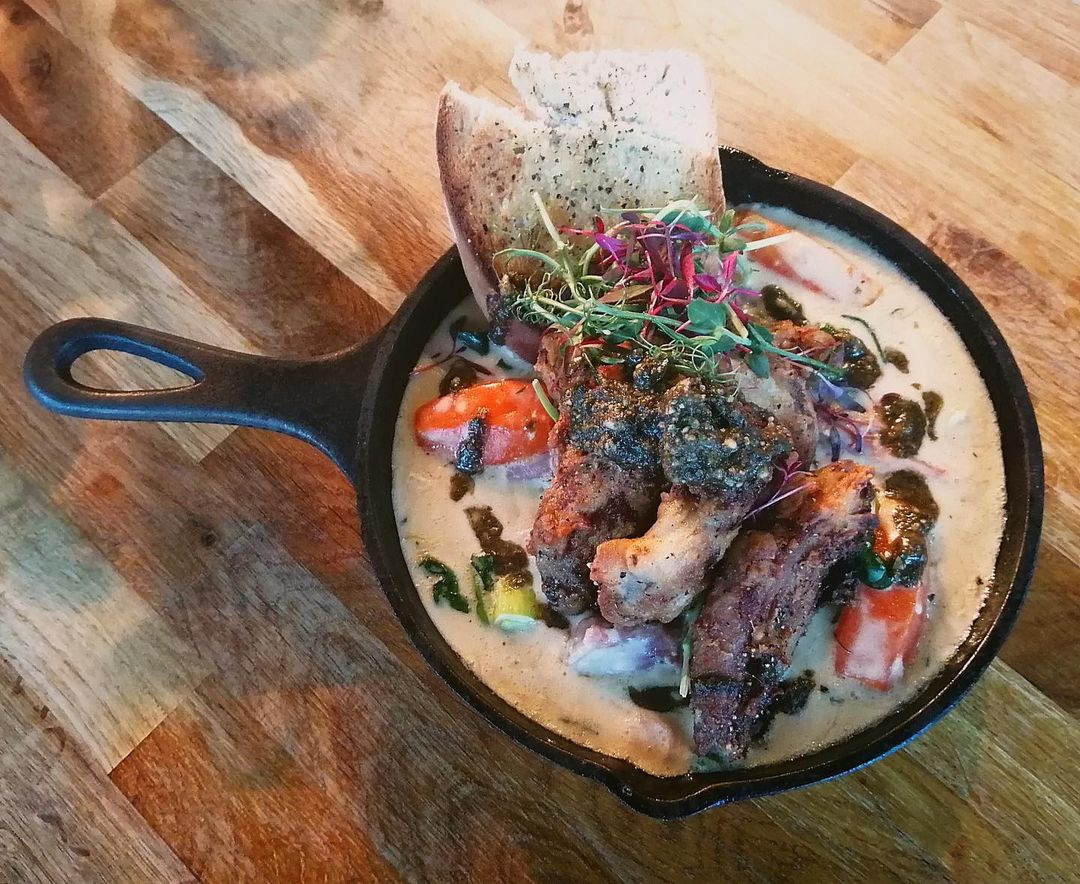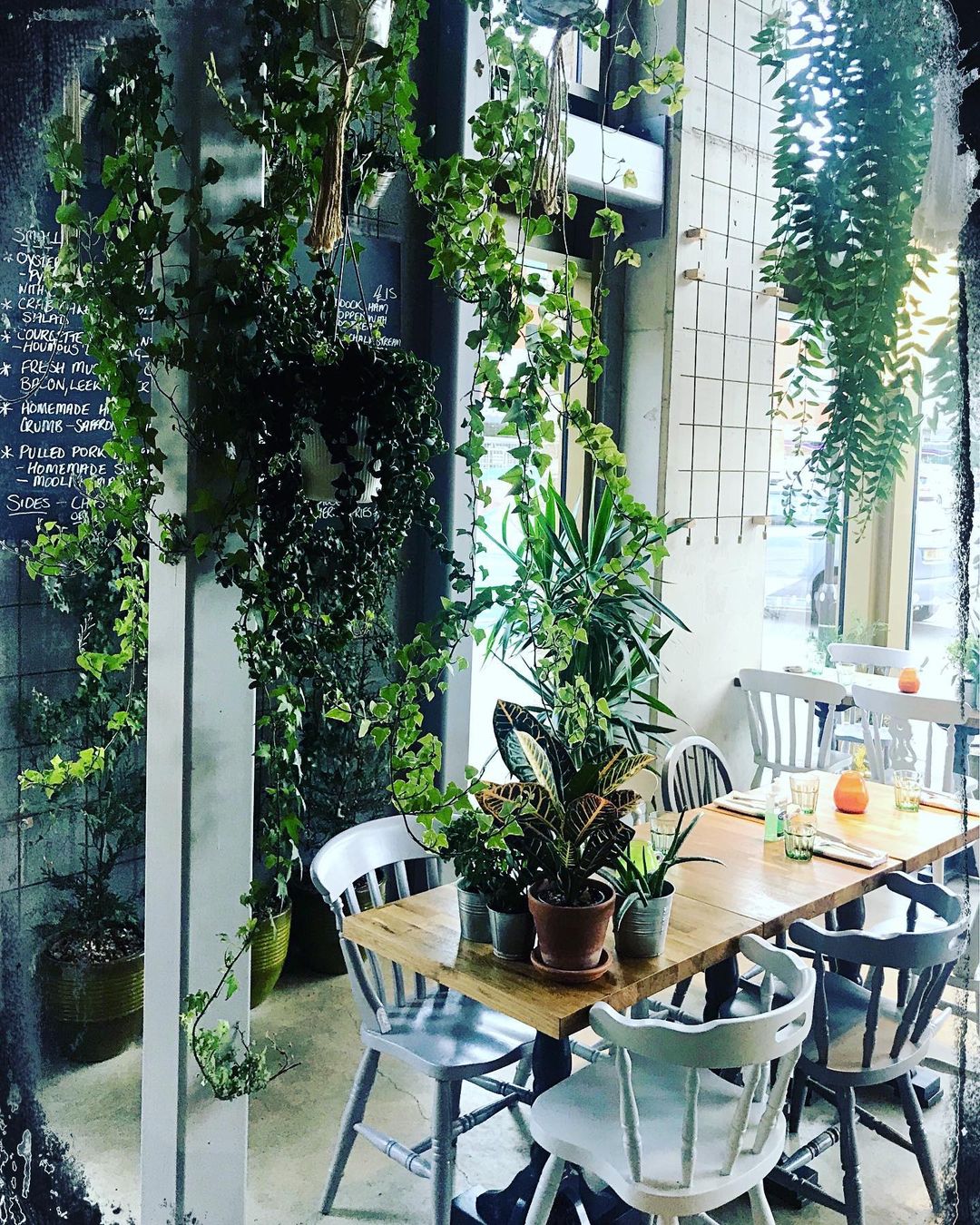 "We weren't sure if it would sell, but have been really surprised. So many people have tried it and given good feedback. We've recommended that they eat it like chicken wings and pick it up, that way you get most of the meat.
"I'd never tried squirrel before and I absolutely loved it, it has great flavour, rich buttery texture, and it's wild, free-range meat."
The gray squirrel currently has an estimated population of 2.5 million in the UK according to the Game and Wildlife Conservation Trust and is considered a good sustainable alternative to factory-farmed meat.
It is legal to control grey squirrels by shooting or trapping them in the UK in a humane manner and even helps protect the UK's endangered native red squirrel population.
Whilst some might find the idea of eating squirrels a tad unappealing, many chefs argue it is better to eat them when culling as it means the meat does not go to waste.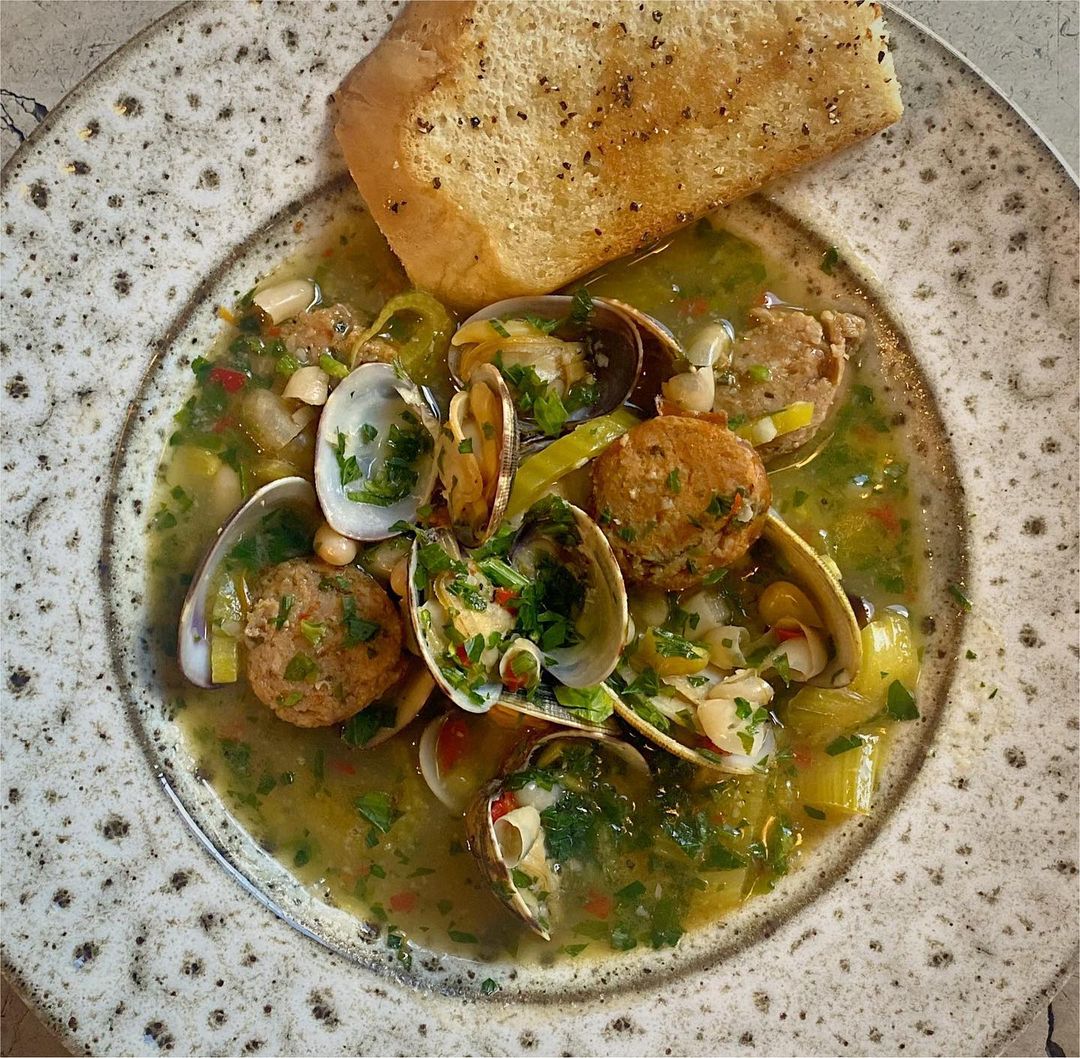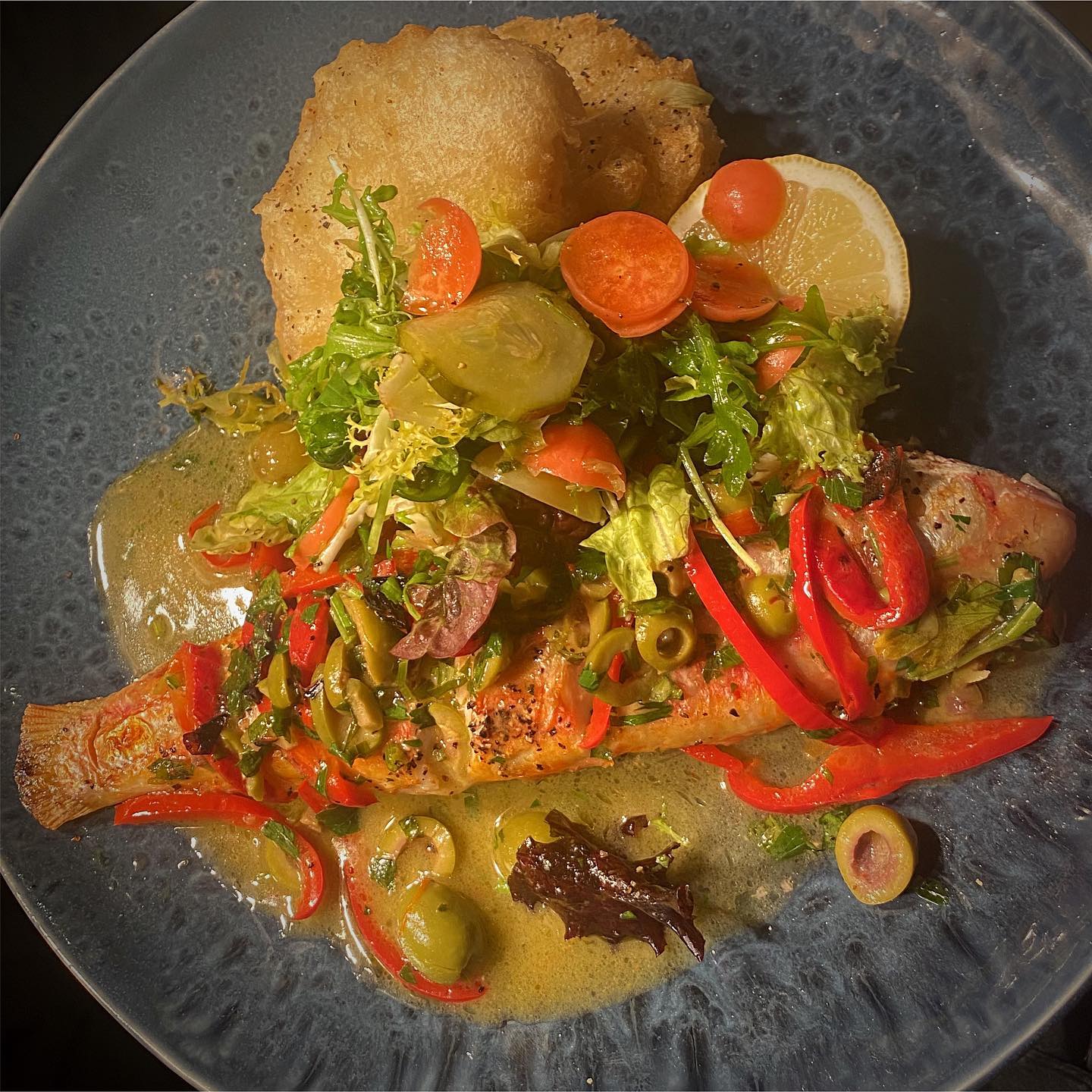 English market diner Street Urchin was first opened on Great Ancoats Street in 2019 by husband and wife team Rachel and Kevin Choudary.
Read more: Two Manchester sisters are turning dead squirrels from Heaton Park into stationery holders
Prior to opening in town, the couple ran The Victoria in Altrincham for eight years before deciding that it was time to move on.
Their Ancoats market diner has made its name on being one of the few city centre restaurants specialising in fresh fish, with everything from clams and mackerel to cured chalk stream trout, king scallops, and whole grilled red gurnard regularly available on the menu.
Read more: Manchester rapper Aitch is doing a charity skydive for Down Syndrome awareness
Whilst the fish board is the main attraction, however, there are other dishes to explore on the daily-changing menu too – with game meat a popular choice whenever it is in season.
Featured image – Street Urchin