Feature
Incredible drone footage of Manchester's first new park in 100 years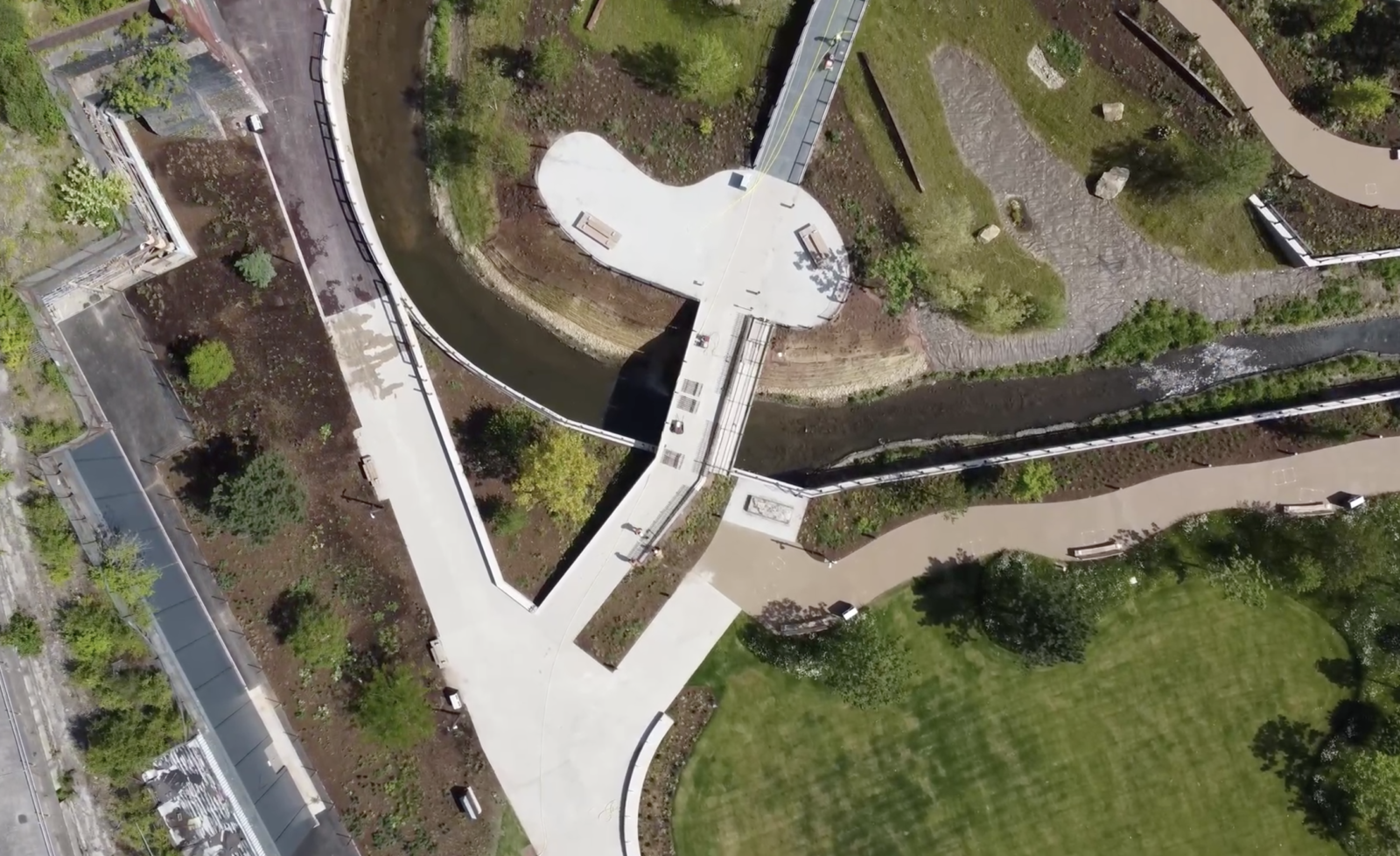 New drone footage has been released that shows the incredible work taking place at Mayfield Park.
The much-praised new green space will be Manchester's first city centre park to open in more than 100 years.
As part of the works, a section of the River Medlock has been uncovered after being buried beneath concrete for years.
The birds'-eye drone view of Mayfield reveals a huge expanse of green space taking shape, with young trees lining the perimeter.
Already visible too is the see-through slide that's being built as part of the new Play Yard, which will whizz children over the water in a tunnel.
Wide footpaths and seating areas are also taking shape in the area.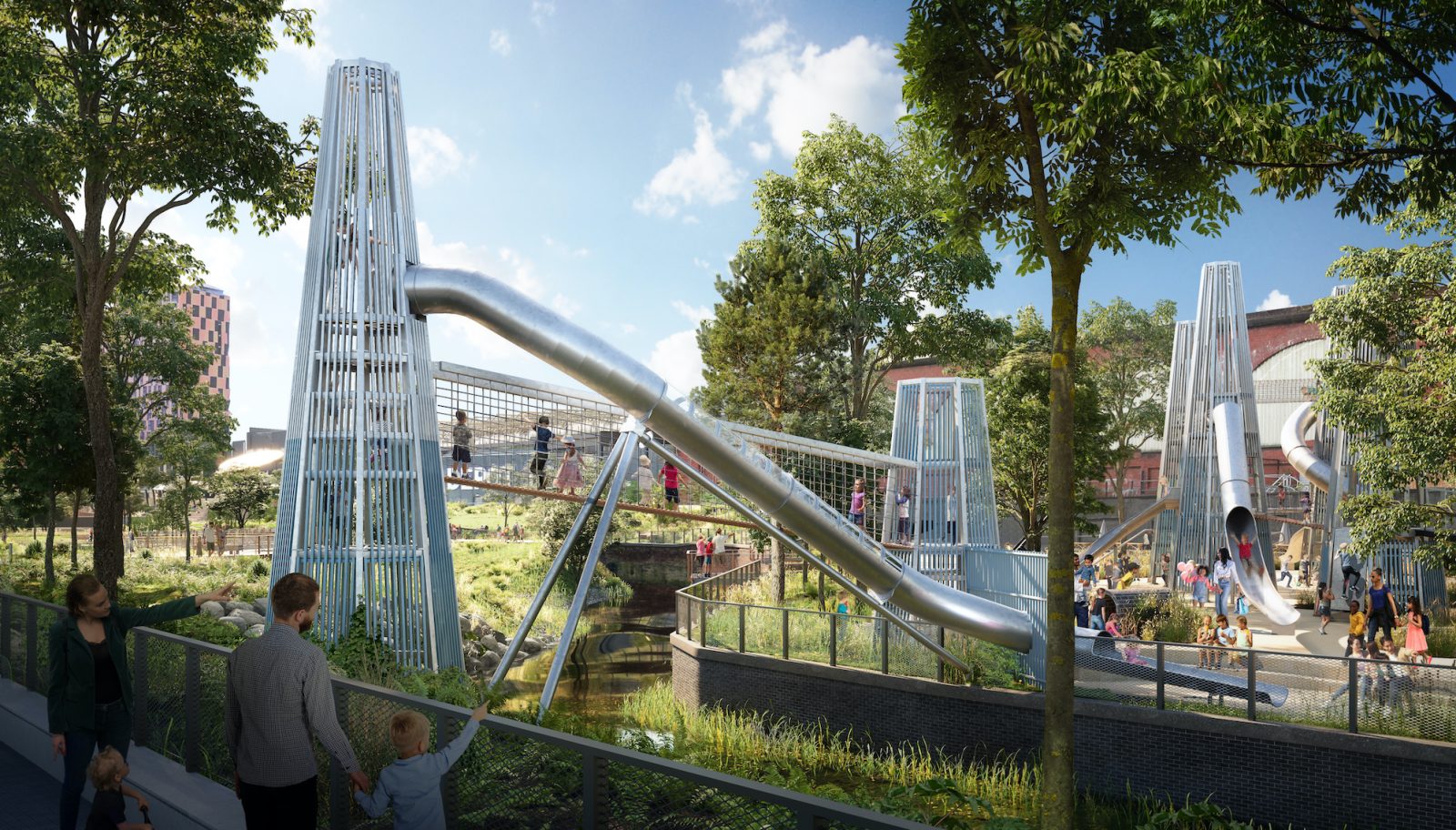 When it opens this autumn, Mayfield Park will bring 6.5 acres of much-needed green space.
Earlier this year, plans for a huge play park were revealed, featuring that 18-metre over-water slide, six 10-metre tall towers, crawl tunnels, rope bridges, a 60-degree drop slide, racing slides, and a six-metre spiral slide.
The Mayfield Play Yard plans also include wheelchair accessible play equipment, like tunnels, slides and roundabouts.
Read more: All that remains of Sankeys, the nightclub so cool it once turned away Justin Bieber
It's been designed collaboratively by regeneration specialist U+I on behalf of the Mayfield Partnership, landscape architects Studio Egret West (SEW) and Massey & Harris, an independent play equipment specialist based in Greater Manchester.
Councillor Bev Craig, Leader of Manchester City Council, said: "Mayfield Park is going to be a major new green public space for Manchester.
"As a city which values our young people it's perfect that it will include a play facility as fun and active as this as part of what it has to offer.
"We can't wait to welcome Manchester people to this new attraction."
Featured image: U+I