Boroughs
A Manc's guide to: Sale, a foodie neighbourhood reborn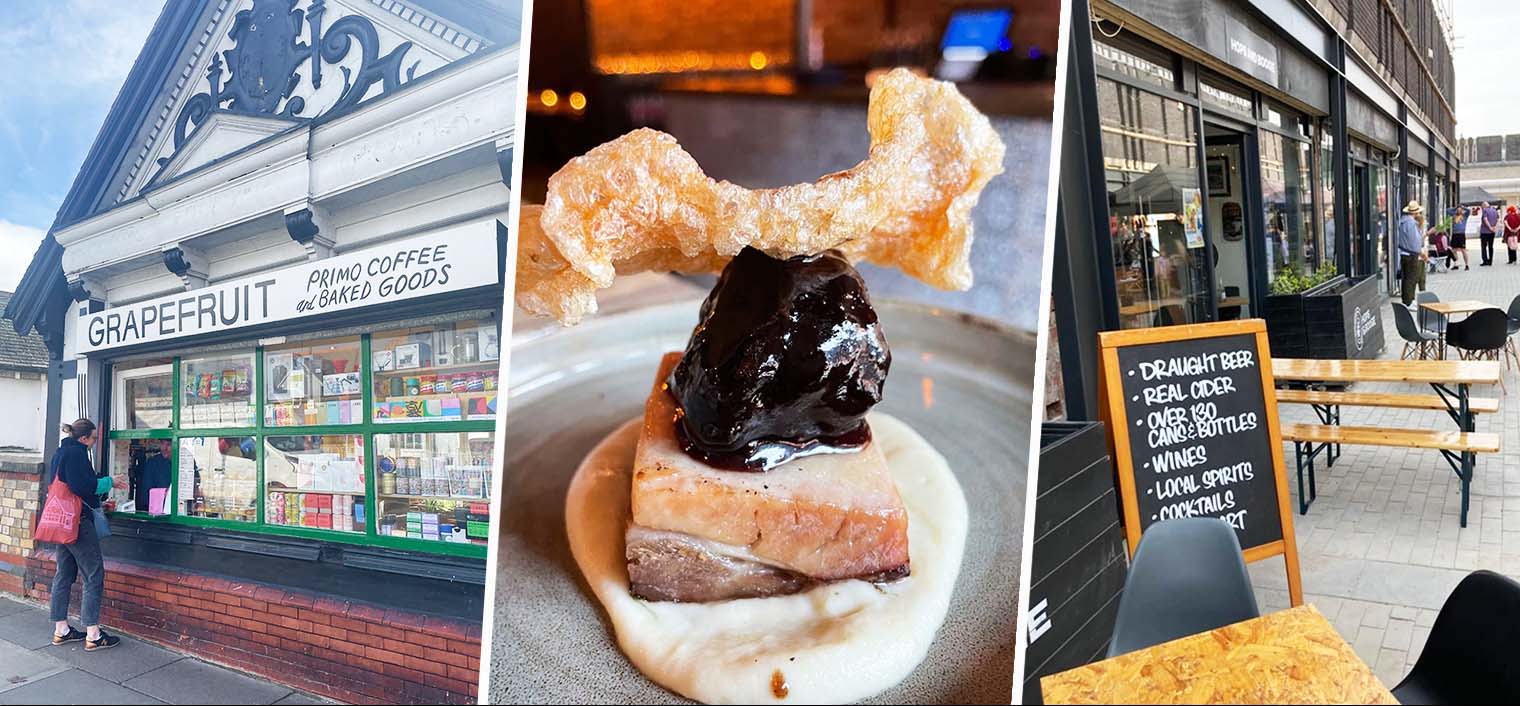 Sale has been given something of a transformation in recent months, with a bevy of new food and drink operators moving into the Trafford suburb.
From a new Green's opening from celebrity TV chef Simon Rimmer, to the arrival of city-wide favourites Rudy's and Sugo Pasta Kitchen at the newly-developed Stanley Square, there's never been a better time to go and eat there.
The once-brutalist 60s shopping centre has been transformed beyond recognition – tempting local residents to stay in their local area, rather than hawking off to Altrincham or into town.
What's more, the square's regeneration is redirecting attention to some of Sale's long-standing local favourites – such as The Fat Loaf, which has just won a big award, and Michelin-recommended restaurant The Perfect Match.
But it's not all about the food. There's also some great retail to be discovered here, as well as great walks, cultural activities and more.
Here's our guide to this foodie neighbourhood on the rise.
Food and drink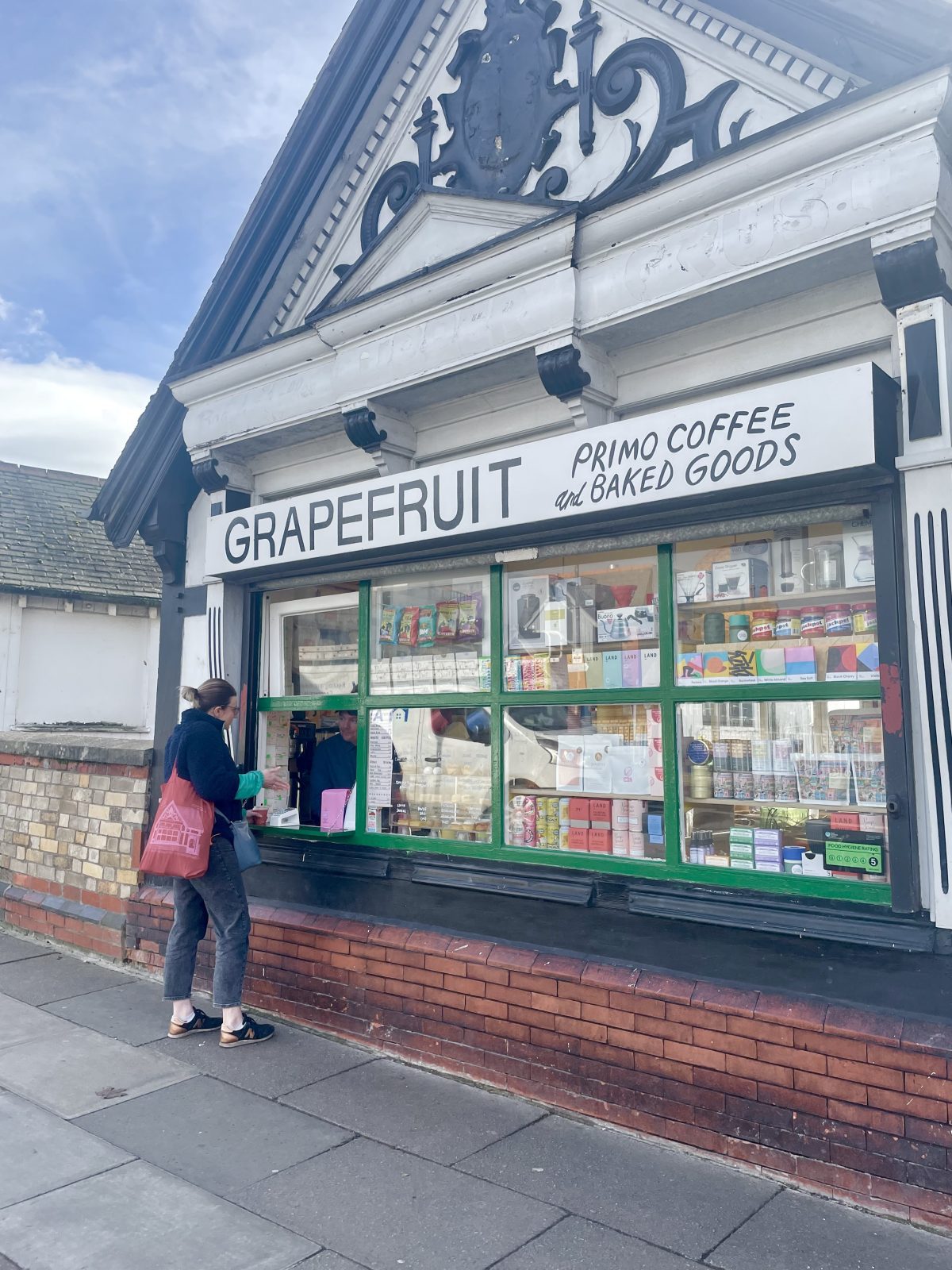 Grapefruit Coffee – Opened by the team behind record, zine and live show outfit Comfortable On A Tightrope back in 2019, this cute little cafe next to the tram stop serves up great coffee and freshly-baked goodies, ranging from gingerbread men to chiffon cake with grapefruit Turkish delight, mascarpone cream and grapefruit marzipan.
Pizza Ammore Napoli – As the name suggests, Pizza Ammore is all about the Napoli-style of cooking, promising a thin base, charred crust and simple but flavourful ingredients.
Cowtown Grill – Cowtown Grill saw huge success in lockdown as one of the few restaurants in the area to stay open for takeaway. Its traditional Canadian poutine, burgers and steaks have proven a hit with locals. Cowtown also claims to be the first restaurant in the UK to serve the national Canadian dish of chips, cheese curds and gravy.
Greens – A fixture in the south Manchester suburb for over three decades, Greens vegetarian restaurant was a trailblazer in its time – and remains so today, as the oldest surviving veggie restaurant in Manchester. Its owners have just opened a second site in Sale.
Read more: Celebrity chef Simon Rimmer is opening a new Greens restaurant in Sale
The Fat Loaf – The winner of the 2022 Restaurant of the Year – North West category at the Food Awards England, this family-friendly eatery is a beloved local gem putting a focus on fresh, seasonal ingredients. With an open kitchen and al fresco dining in the summer, it serves a light tapas menu, alongside an a la carte feature=ing a white haggis scotch egg and grilled king prawns with nduja and focaccia.
Petisco – Opened by four friends who've all known each other since childhood, newcomer Petisco more than holds its own against Stanley Squares' more established new residents. Here you'll find all the tapas regulars, alongside some surprise hero dishes.
Read more: Inside Petisco, the brand new Portuguese-inspired restaurant that's paving the way for Sale's food revolution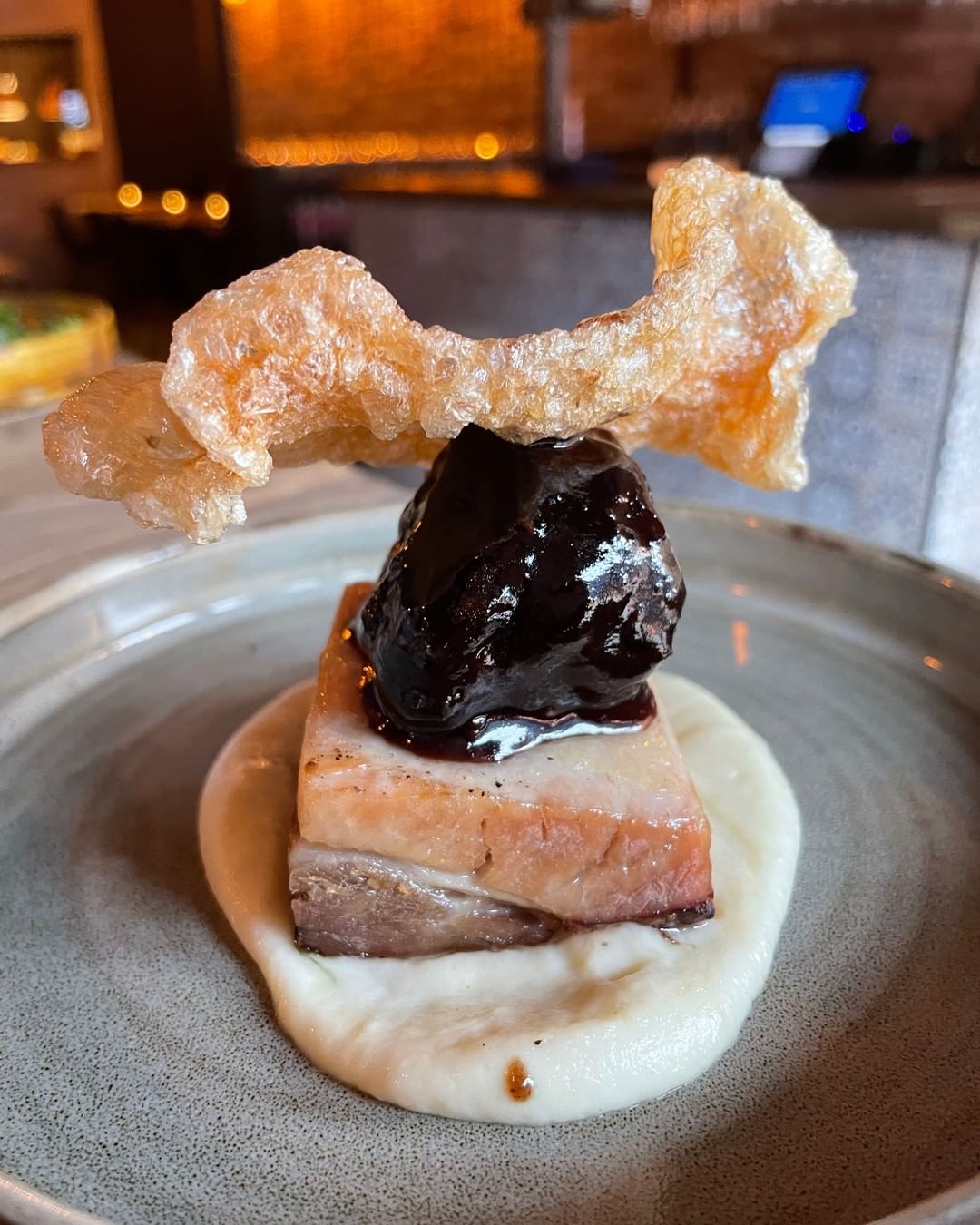 The Perfect Match – A Michelin Guide recommended restaurant, it's described as a "simple, honest little bistro […] creating tasty, well-crafted dishes from across Europe".
Dutch Courage – This craft beer bar in Stanely Square can also be relied on for great cocktails, with outside terrace seating making it perfect for sunnier days.
Draft – Another neighbourhood craft beer bar, at Draft you'll find a regularly changing menu featuring locally-brewed beers and lagers alongside those from further afield.
Sugo Pasta Kitchen – First opened in Altrincham in 2015, this southern Italian pasta kitchen is known for its Pugliese-style handmade pasta dishes, tiramisu, wine list and thoughtfully-created starters. New to Sale, it is the restaurant groups third Greater Manchester site.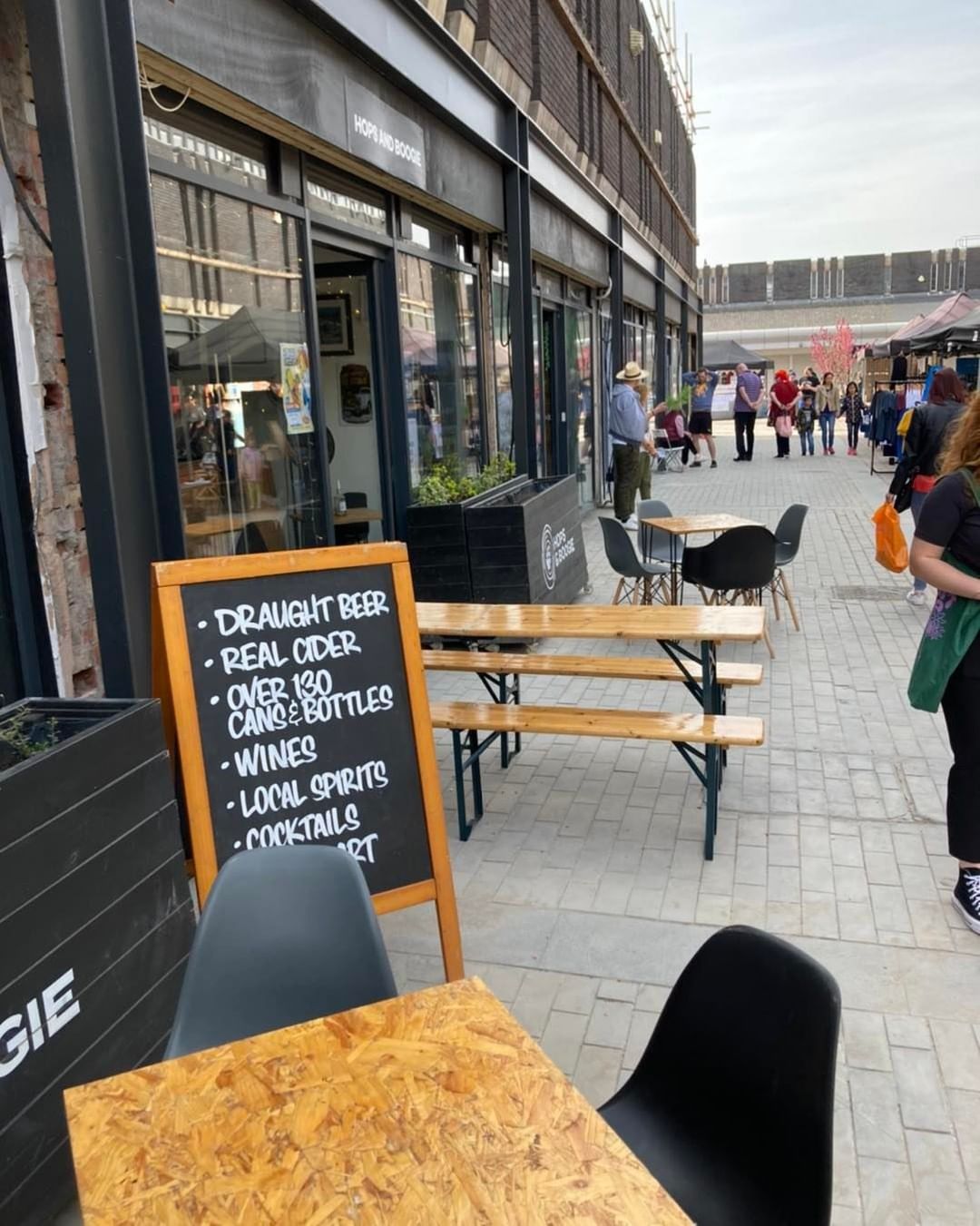 Hops and Boogie – A new bottle shop, tap room and record store in the heart of Sale's newly rejuvenated Stanely Square. Head down to find booze and beats from around the world.
Sale Food Hall – With a bevy of rotating food traders to be discovered inside, Sale Food Hall currently boasts delicacies from boozy ice cream parlour A Few Scoops, Chinese street food from Dim Sum Su, and Ethiopian cuisine from House of Habesha. From the team behind General Stores, you'll also find a great convenience store and coffee shop inside.
Roti – This Indian-Scottish fusion restaurant is unlike anything else in Manchester, with an eclectic menu featuring a roti 'chip butty' made with marinated chickpea chips and curried aloo, Haggis pakoras and an Indian twist on the classic Scotch Egg.
Rudy's – Manchester's most beloved Neapolitan pizzeria has recently landed in Sale, bringing its award-winning pies with it. Listed in the world's top 20 pizzerias more than once, it's a must-visit – and it's surprisingly cheap, too.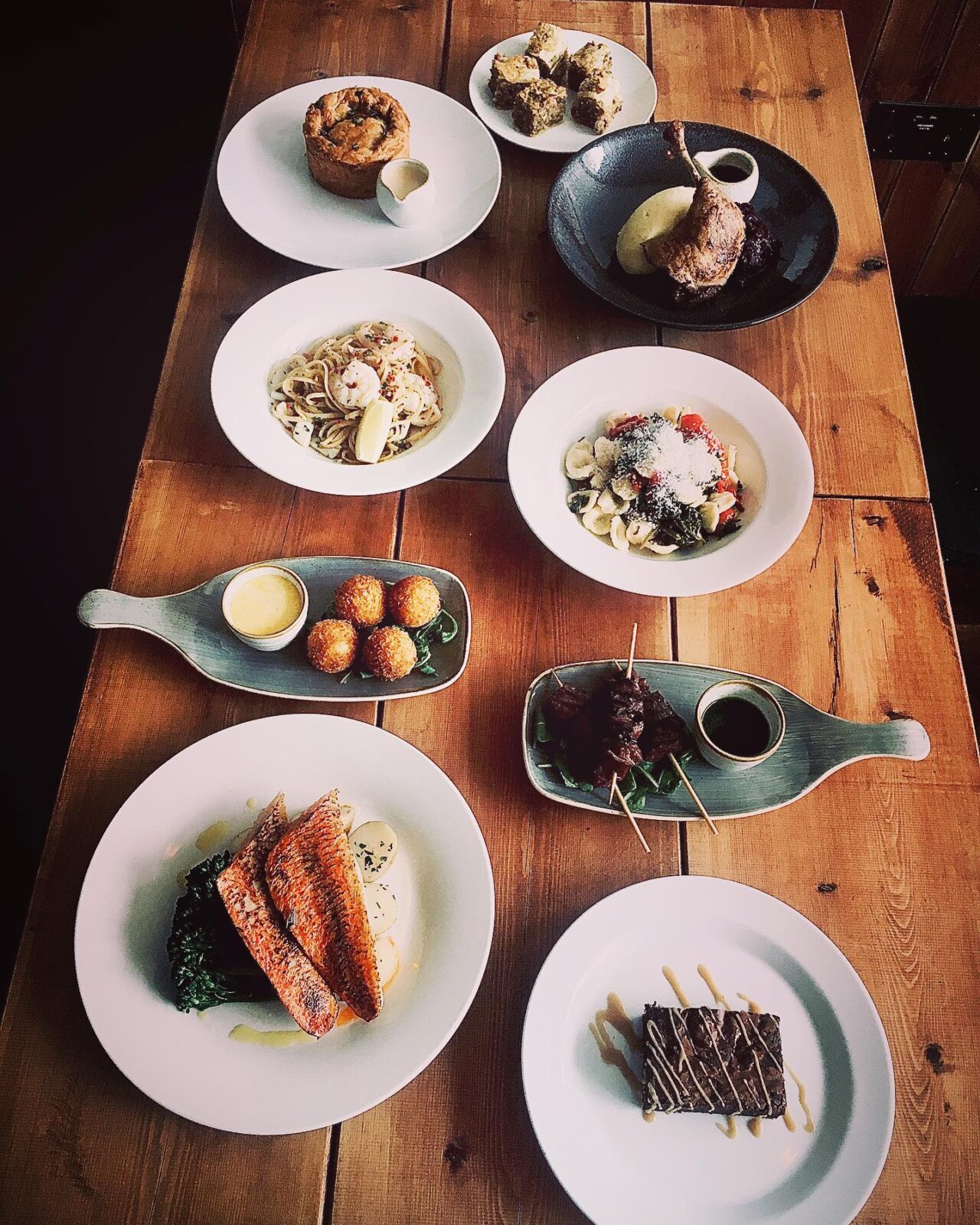 Cork of the North – This small bar boasts a heated 'wine garden' and offers a changing daily selection of tipples by the glass. Its kitchen, meanwhile, serves complementary small plates and various styles of cheese.
Borello – A traditional Italian restaurant in Sale with a huge menu, Borello's offering spans bruschetta and antipasti, classic pasta favourites like carbonara, bolognese, lasagne, as well as pizzas, mains like chicken milanese, steaks, salmon and more.
Off The Hook – This popular fish and chip shop began life as a pop-up before coming a Sale mainstay. Head down for all your chippy tea favourites, alongside homemade pies, pakora-style sweetcorn and halloumi fritters, and locally-made Grandad's Sausages.
Shopping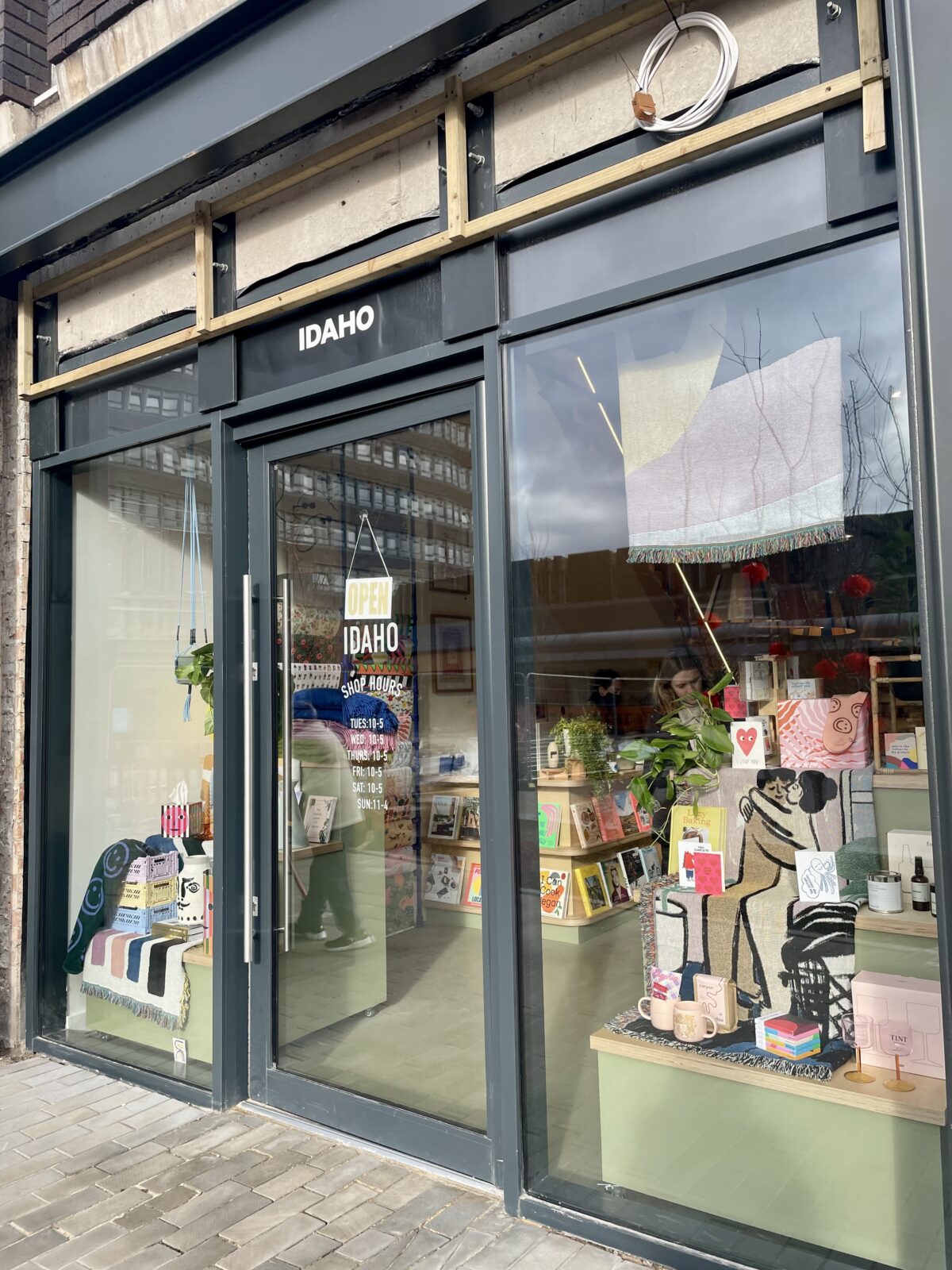 Maker's Market – Popping up in Sale on the third Sunday each month, the Maker's Market is a great place to find gems from local traders in Mancheser – ranging from foodie goodies to plants, homeware, records and more.
Emporium M33 – Home to 37 local independent businesses, Emporium M33 is a true hidden gem. Set across three storeys, it's drawn a number of comparisons to Affleck's Palace with traders selling everything from fashion items ad antiques to candles, cakes, buttons, jewellery, pet accessories, bags and art.
Ashby's Greengrocer – Opened in February 2022, Ashby's is a new groceries store opened with the mission of bringing back the 'traditional greengrocer'. Selling a range of organic, fresh produce, this is the place to go for all your fruit and veg.
Idaho – First opened in Altrincham, this charming little shop houses the very best indie brands from all over the globe – from homeware to cards and more.
Nightlife and hotels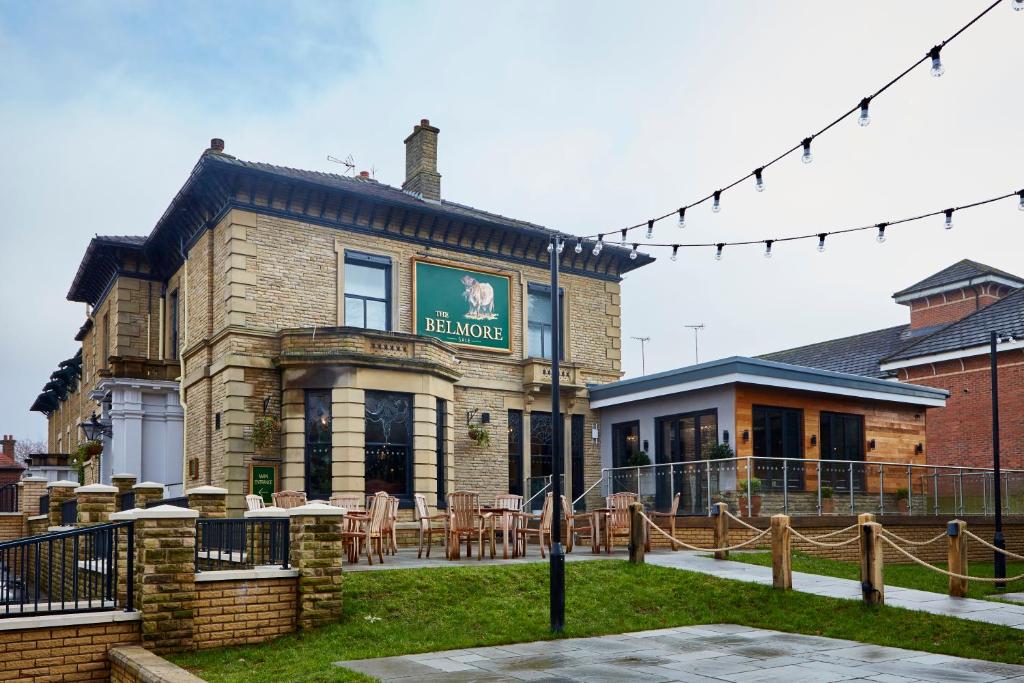 As a densely residential suburb of Greater Manchester, Sale's nightlife tends to wrap up rather promptly around 11pm.
It does boast a number of popular bars, with locals recommending The Steamhouse, The Brooklands Tap, and Jackon's Boat down the road in Stretford as all being good for a night out.
Alternatively, you can always hop on the tram and be in the city centre in under 20 minutes.
As for hotels, on the budget end, you're looking at either a Travelodge or Premier Inn, whilst on the slightly more premium side of things, there is The Belmore – a charming real ale pub with rooms upstairs and a cracking Sunday roast.
Culture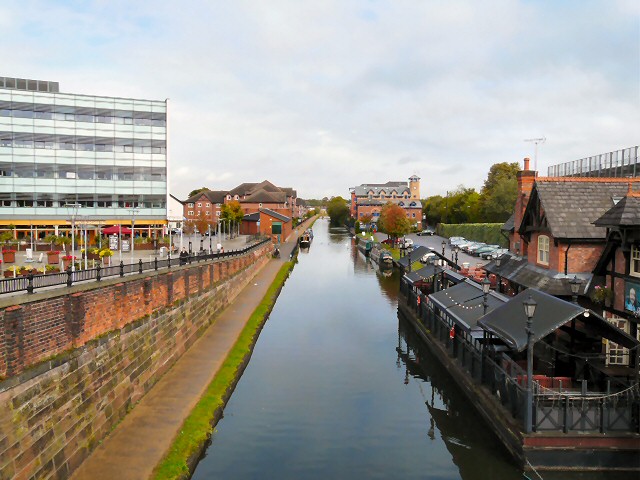 Sale's cultural hub is right in the town centre – the Waterside arts centre.
This modern complex combines the Robert Bolt theatre, the Lauriston Gallery, a library, studios and workspaces.
Throughout the year, it hosts a massive range of dance, theatre and comedy suitable for all ages and interests, with something to do just about every day of the year.
The waterside location of Sale is also a massive draw for locals and visitors alike.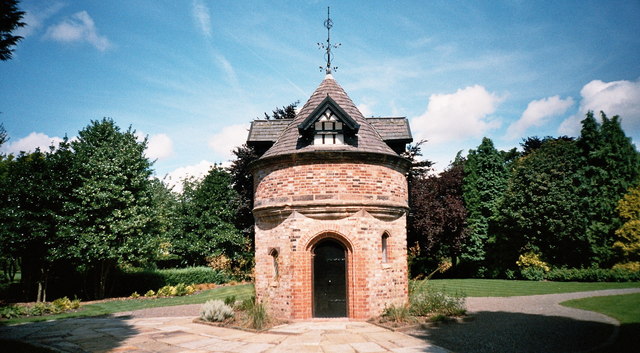 You can rent kayaks to cruise along the canal, or do the same over in Sale Water Park, with the added option of stand-up paddleboarding.
Sale Water Park is home to one of the prettiest park runs in the region, which loops along the River Mersey too.
Then there's Walkden Gardens, a stunning bit of green space featuring an arch of wisteria, a Japanese Garden, and a theatre lawn.
Property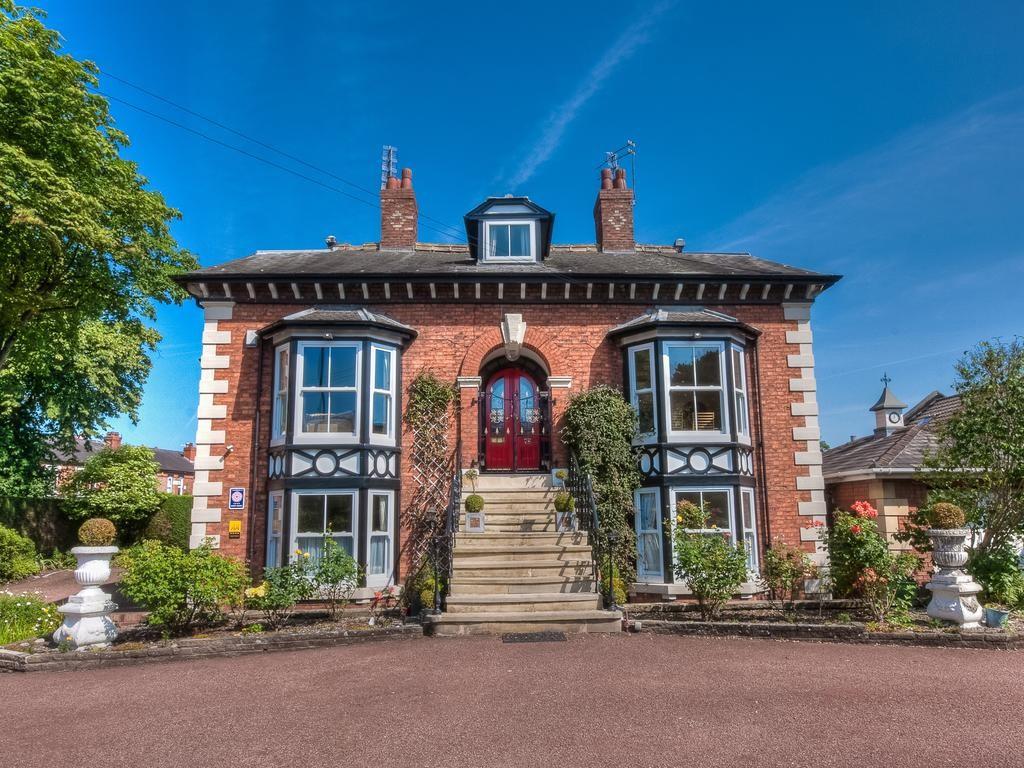 Sale is definitely on the pricier side of the scale in Greater Manchester, though it pales in comparison to some other parts of Trafford.
According to the Land Registry, the average house price around here is £346,324, and majority of homes sold were semi-detached properties.
Terraced houses average a bit cheaper at £289,340 and if you can find a flat in Sale, the average for those is £185,196.
Properties get snapped up quickly, but at the time of writing, offerings included this lovely Victorian terrace, this waterside apartment, and this unbelievable 12-bedroom mansion. Wow.
Transport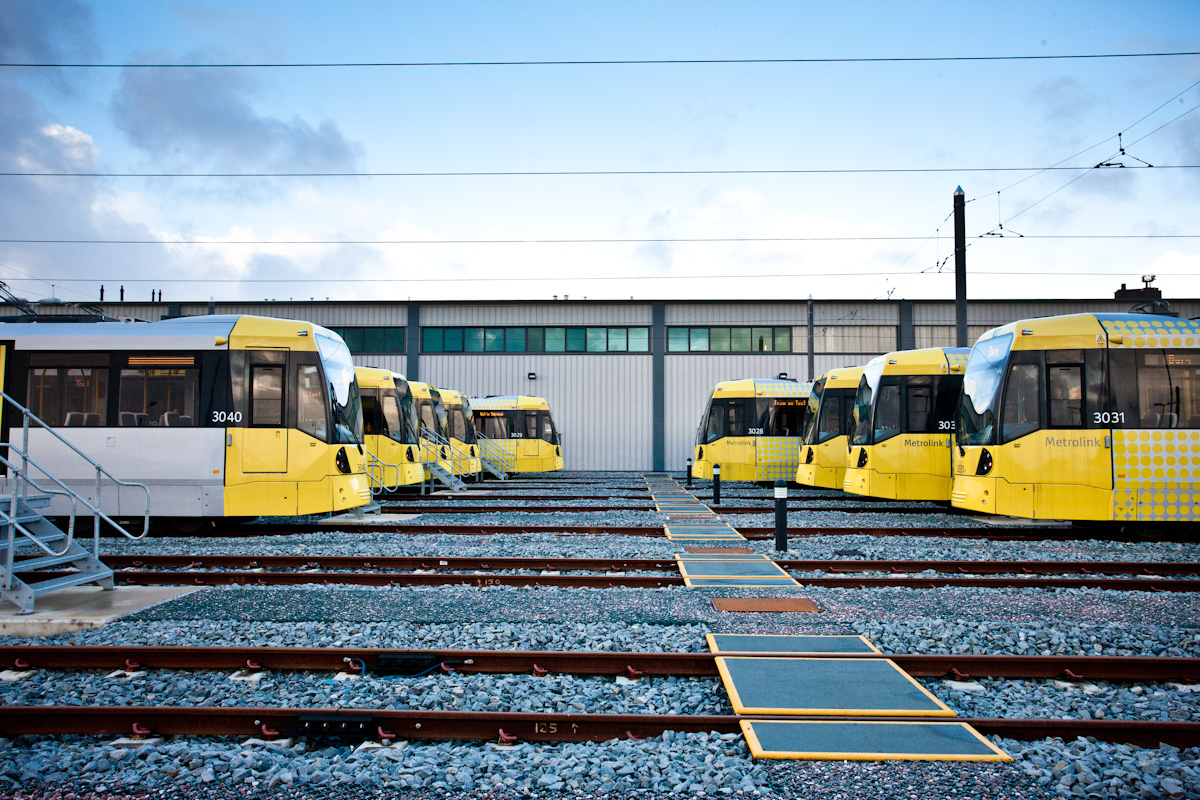 Sale is helpfully on the Metrolink line, with Altrincham-bound trams taking about 15 minutes to get there from the city centre.
There are buses too, but the tram really is the quickest way to get around from here.
Cyclists can take advantage of the traffic-free canal towpath that goes all the way to town, passing Old Trafford.
Sale is also one of those suburbs that's right next to the M60, so drivers can get on the ring road in mere minutes.
Feature image – The Manc Group / Hops and Boogie