Food & Drink
Inside Petisco, the brand new Portuguese-inspired restaurant that's paving the way for Sale's food revolution
Opened by four friends who've all known each other since childhood, newcomer Petisco more than holds its own against Stanley Squares more established new residents
Over in Sale, a revolution is happening.
The town's once-sad, brutalist concrete shopping complex is being transformed into a thriving food and drink hub – tempting local residents to stay in their local area, rather than hawking off to Altrincham or into town.
Developers are welcoming in established eateries like Sugo Pasta Kitchen, Zumu Sushi and Green's, but amongst the ranks is a surprise new entrant that sits cut and thrust alongside the rest.
Called Petisco, it's a Portuguese-inspired restaurant that's been opened inside a former Greenhalgh's bakery by four friends – Johnny and Sam Nolan, Rowland Thatcher and Paul Kiely – who've all grown up in the area and known each other since childhood.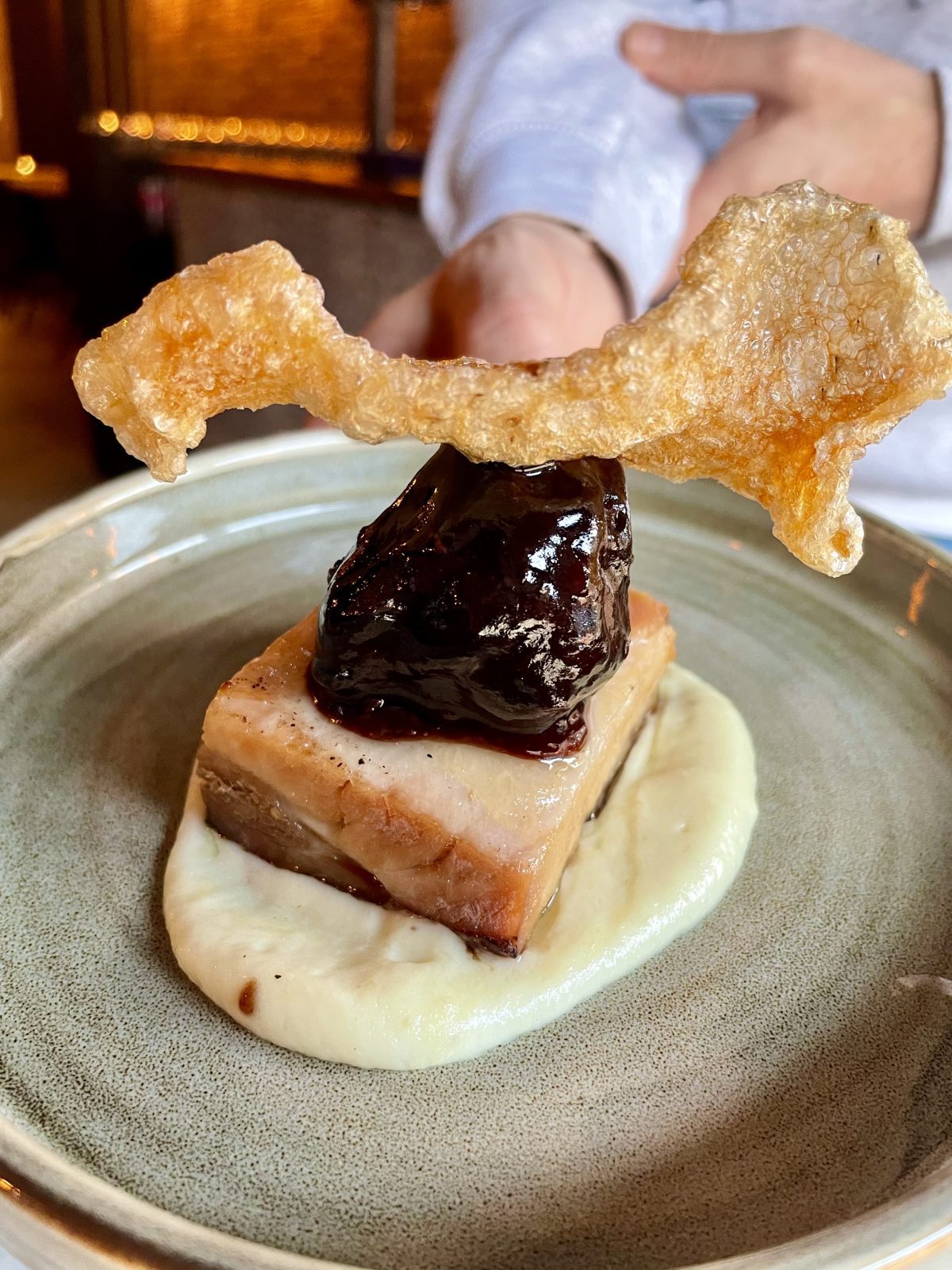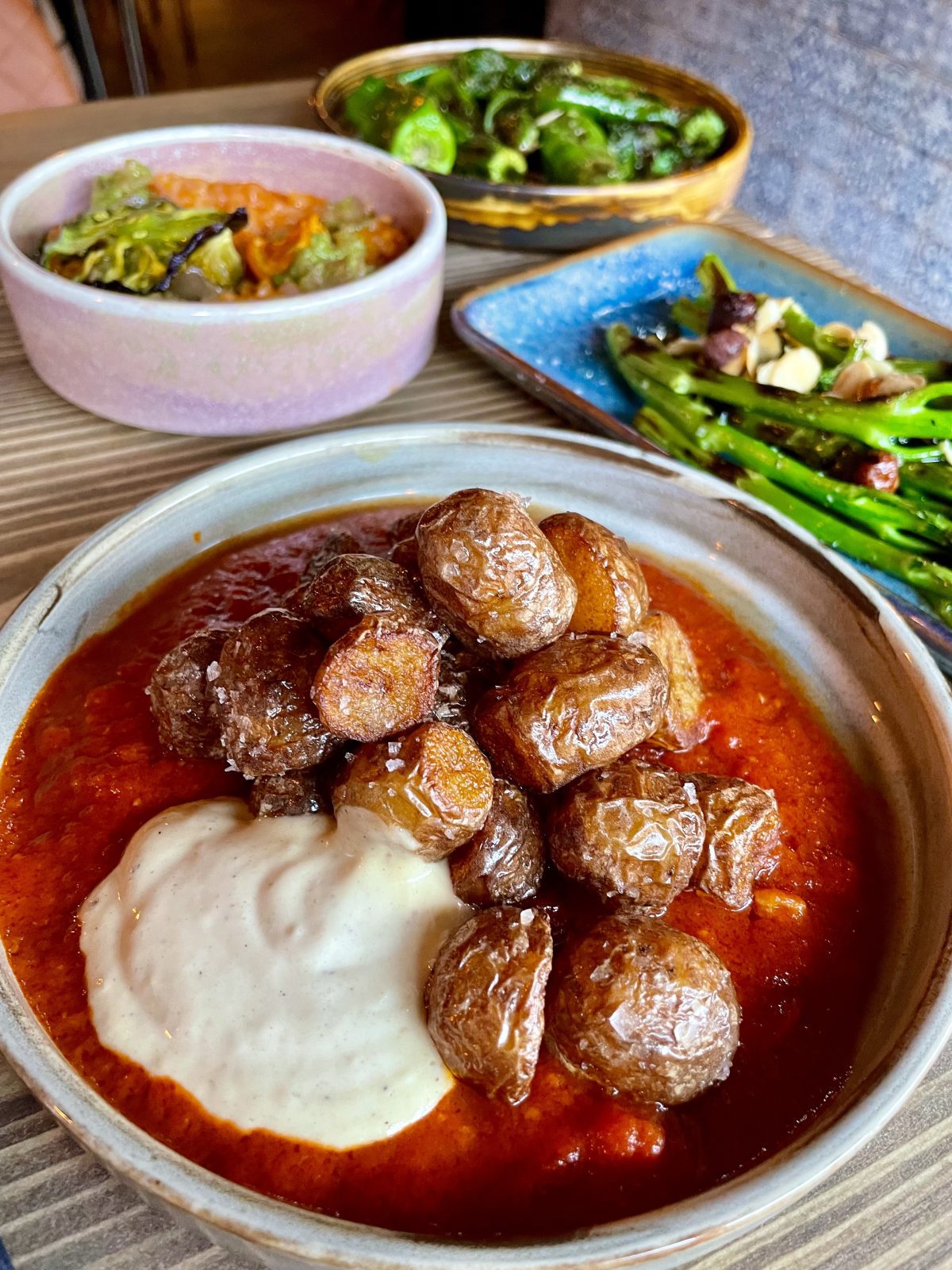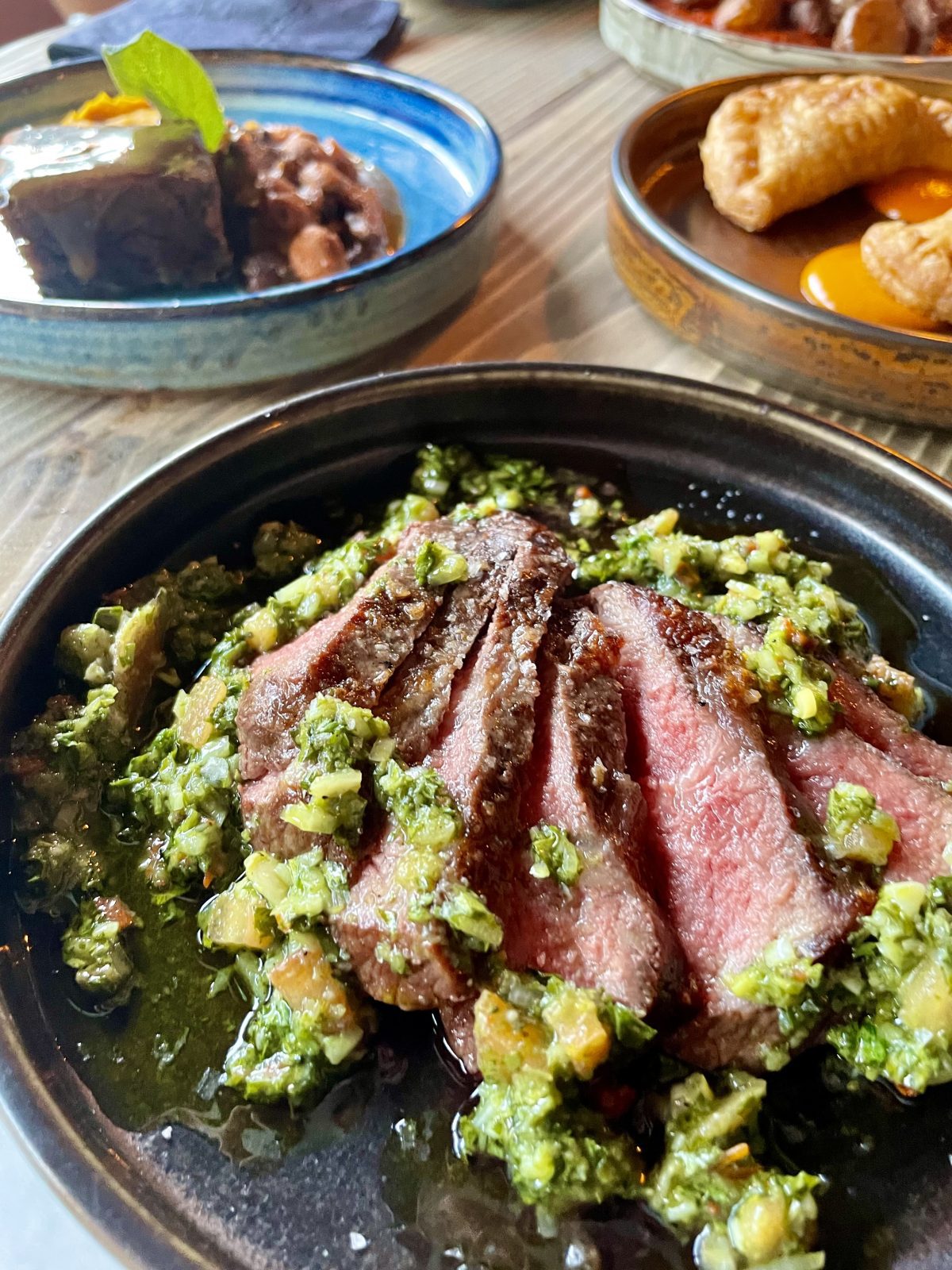 The name, loosely translated, equates to a sort of Portuguese tapas – small versions of larger plates, which you order a lot of in order to taste more dishes
So popular is this style of eating in Portugal that petisco is also a verb, petiscar, used not just to describe eating but the general act of going out for friends for food and drinks.
Three of its four owners have their feet firmly in the corporate world, with Johnny the cheffing talent behind the menu – which borrows from the wider Iberian tradition, as well as taking heavy inspiration from Portugal itself.
Inspired in more ways than one, nearly everything here is cooked entirely from scratch with just a few items, like the salt cod, natas and sourdough bread, bought in from local suppliers. Their fishmonger, for instance, is a literal stone's throw away.
You'll find the usual tapas suspects – salt cod croquettes, Padron peppers, meatballs and patatas bravas – side by side with rich tomato rice loaded with slow-roasted green heritage tomatoes, saffron-poached octopus salad, short rib pica pau, and battered fried runner beans drenched in peri-peri salsa (a surprise hero dish).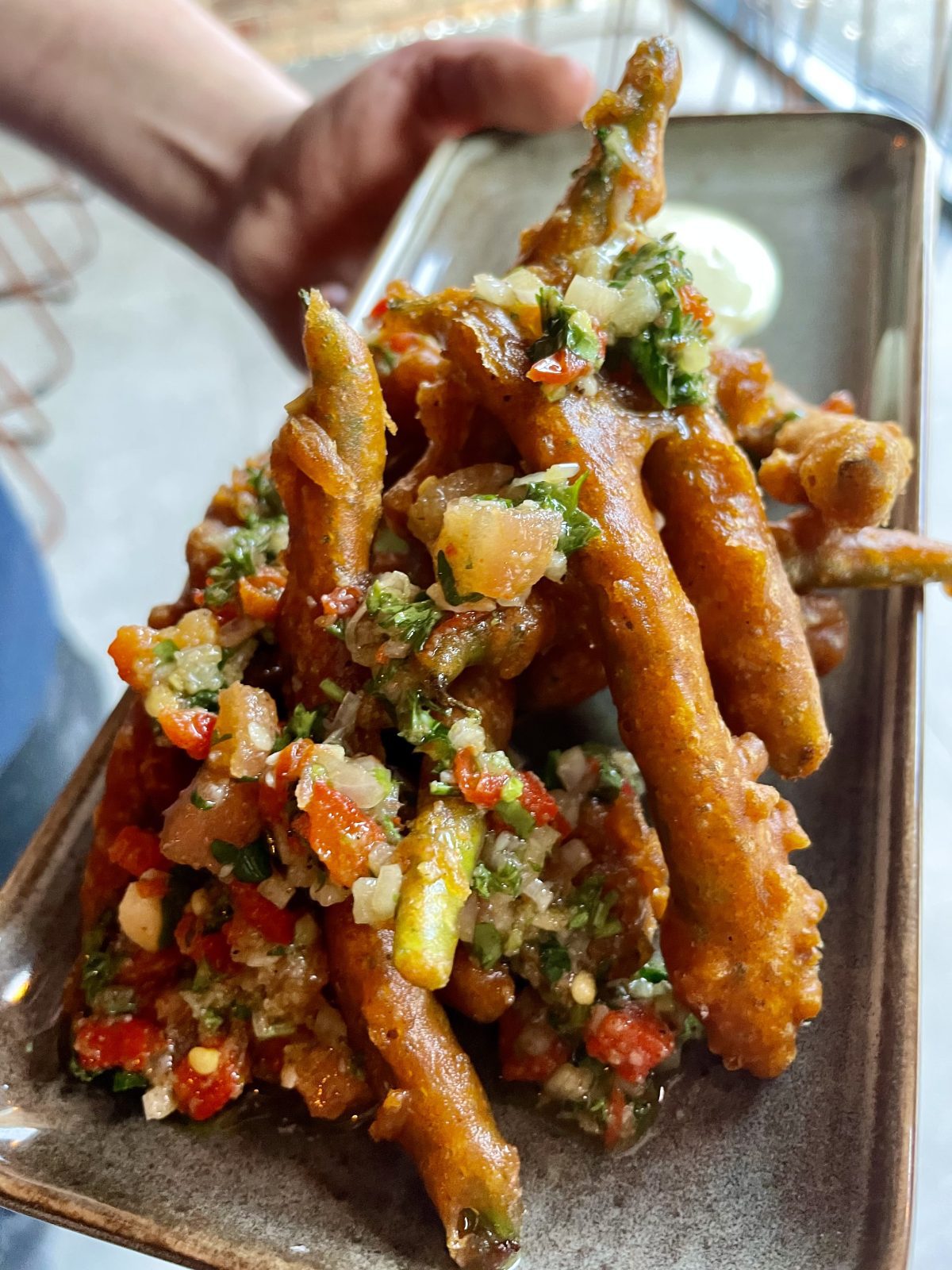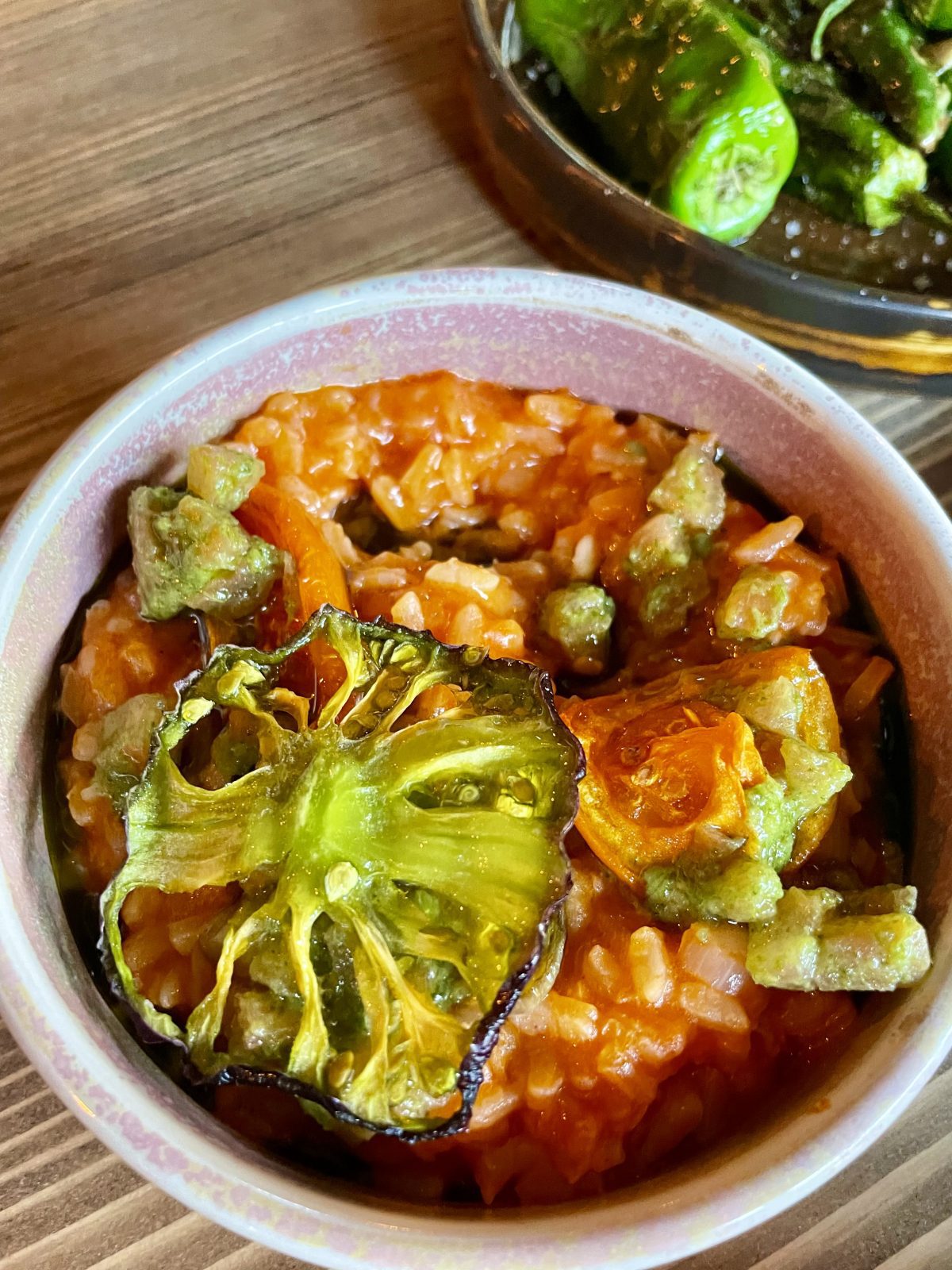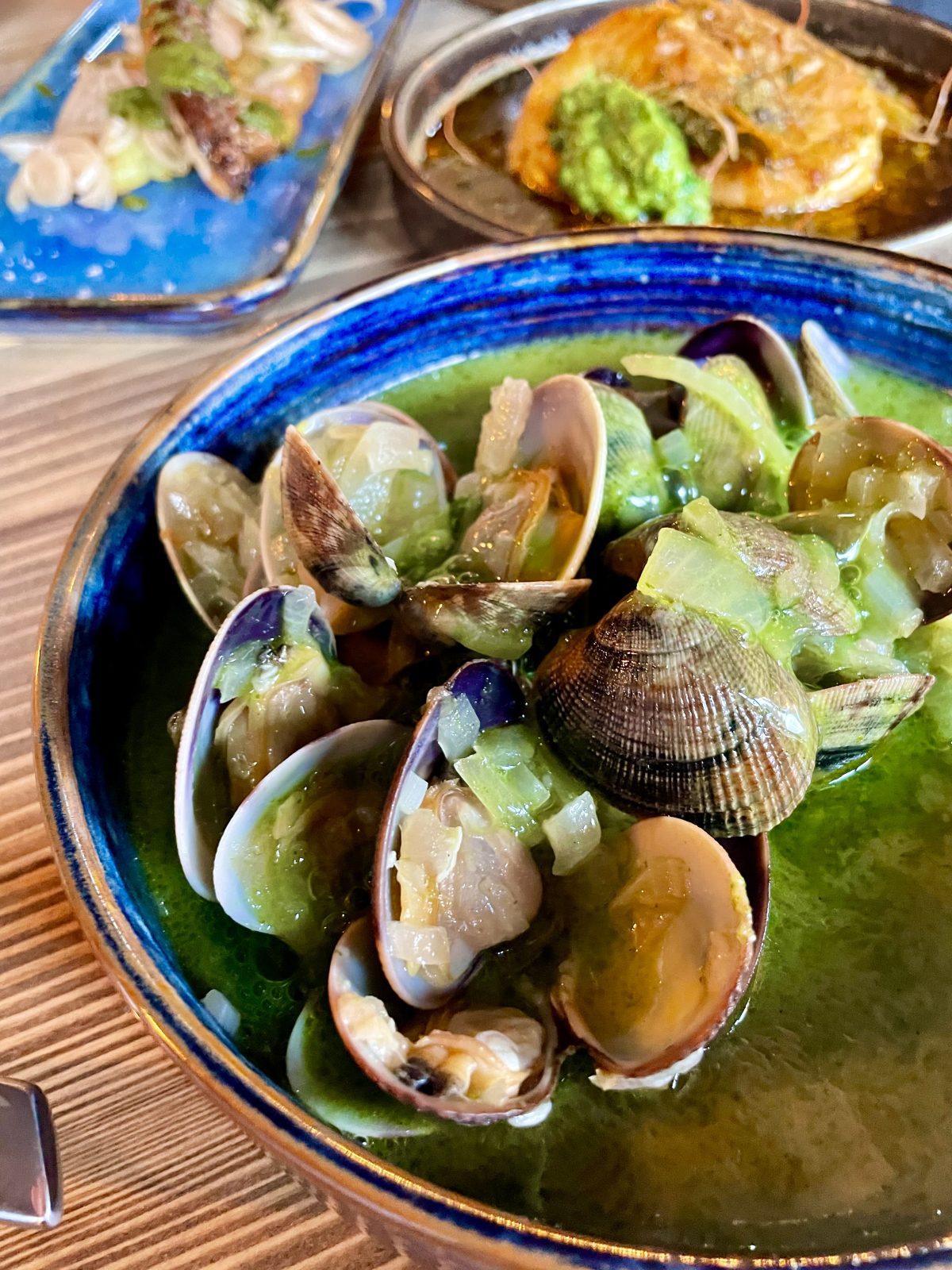 Seafood includes shell-on green peri-peri prawns and big bowls of clams with white wine, parsley and garlic oil covered in coriander bubbles, served with a healthy portion of thick sourdough bread to mop up all the delicious juices.
Wines, meanwhile. are mostly imported from Portugal, with a few exceptions – one Spanish cava, a French rose and a handful of English sparkling wines also make the list.
As for beers, there are only two taps on, supplied by local brewery BlackJack, and a handful of Mediterranean spirits beind the bar.
All four owners have a clear passion for good food and wine, and have spent many years holidaying together around the regions that have inspired Petisco – but it's Johnny who brings the hospitality experience, having worked in kitchens since he left school at sixteen.
His friends, we hear, have spoken for years about opening something to show off his talents – and at last that moment has come.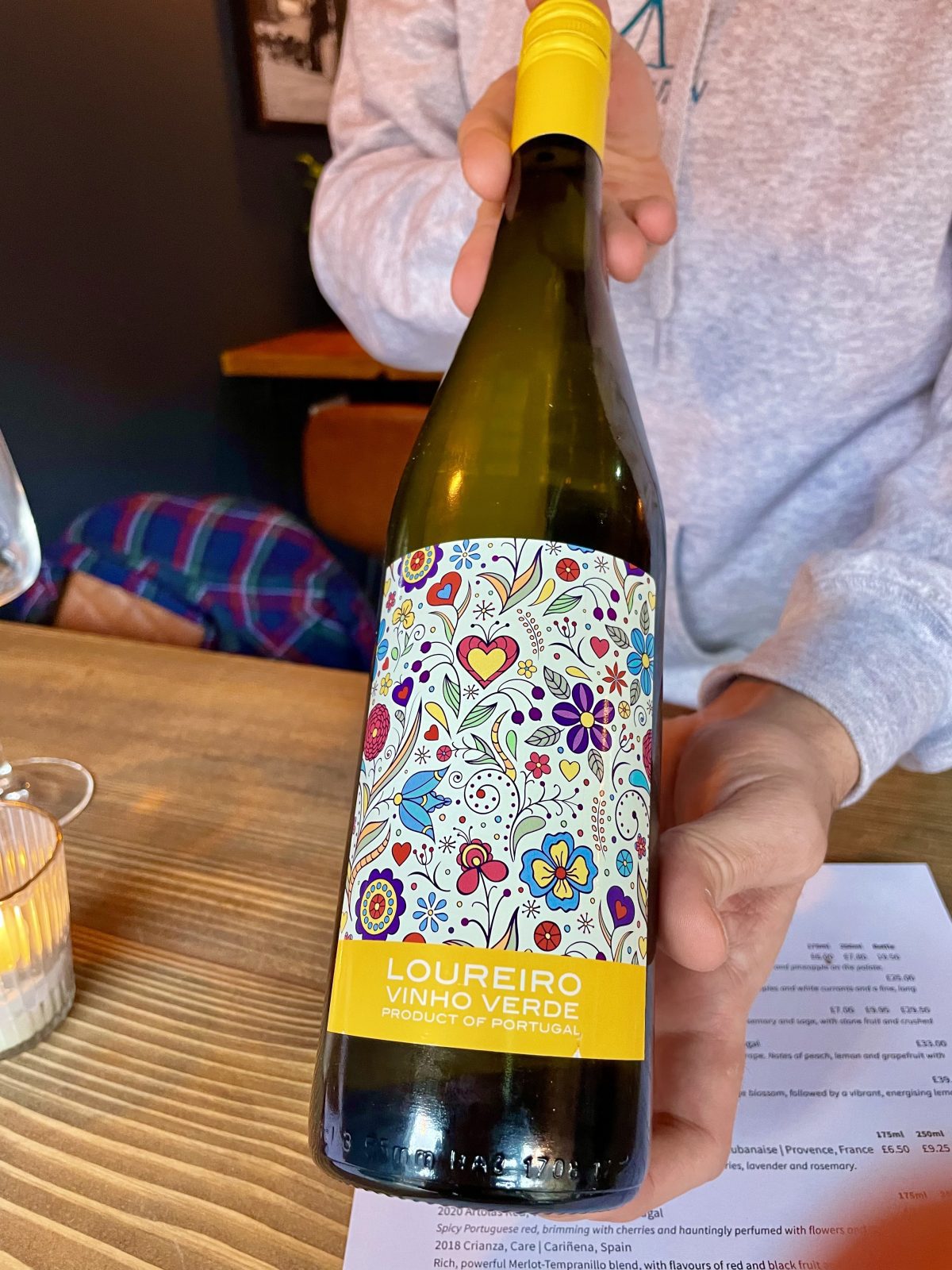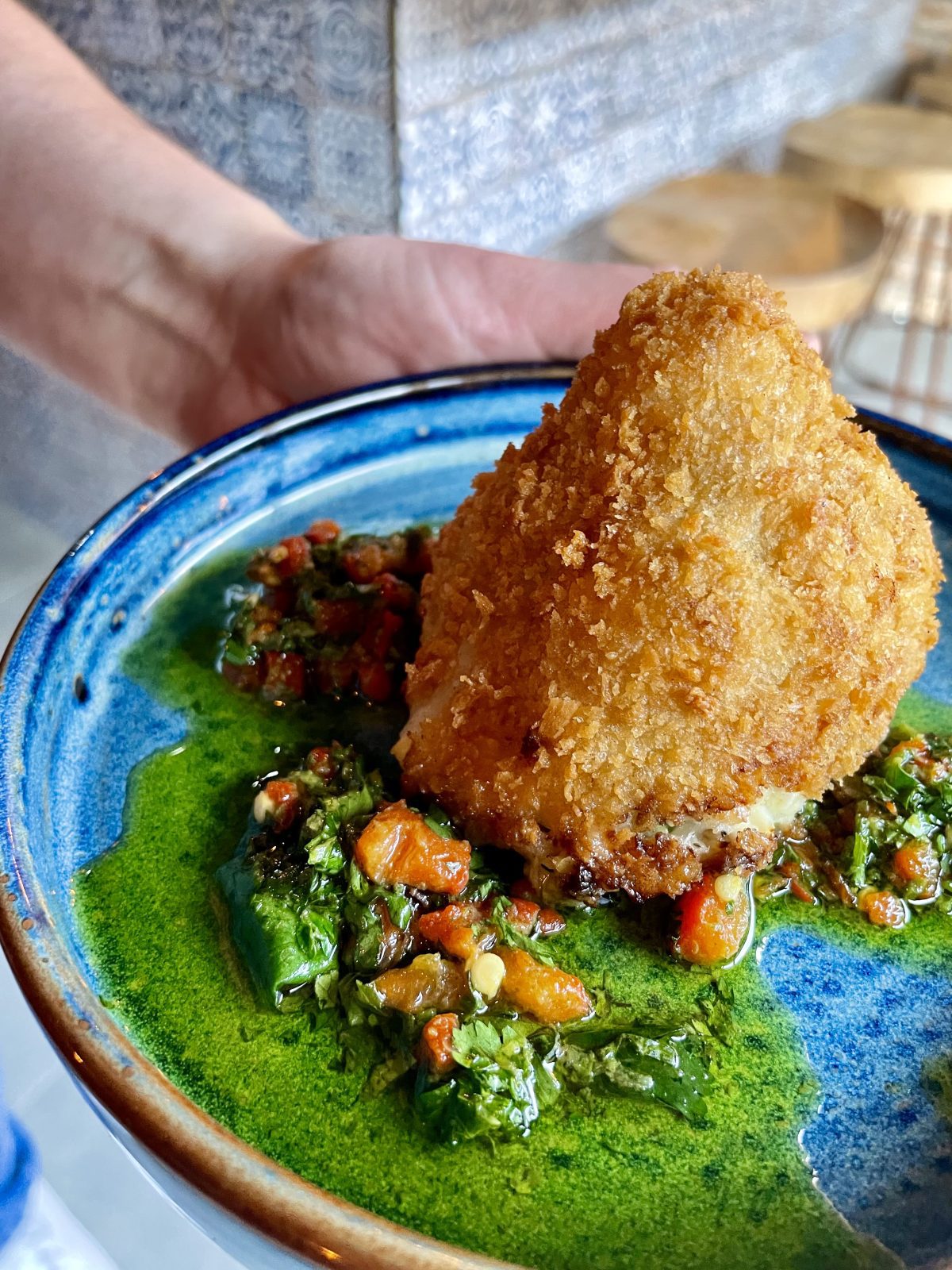 From washing pots at Manchester City, he's worked his way up to the very top of the trade, spending his career (up until now, at least) cheffing for high-end corporate hospitality catering to the most exclusive director's boxes.
At Manchester City for fourteen years, then at United for nine, he went on to chef at Aintree racecourse before being flown out to work at the Grand Prix in Abu Dhabi.
Now back in Manchester and living just around the corner from the restaurant, it doesn't sound like he actually sleeps – so committed are some of his processes.
We hear how one standout dish, a stunning combination of earthy artichoke puree, pork belly, pork cheek and pork 'quaver', takes him nearly three days to make (and still we get the feeling this is just the tip of the iceberg).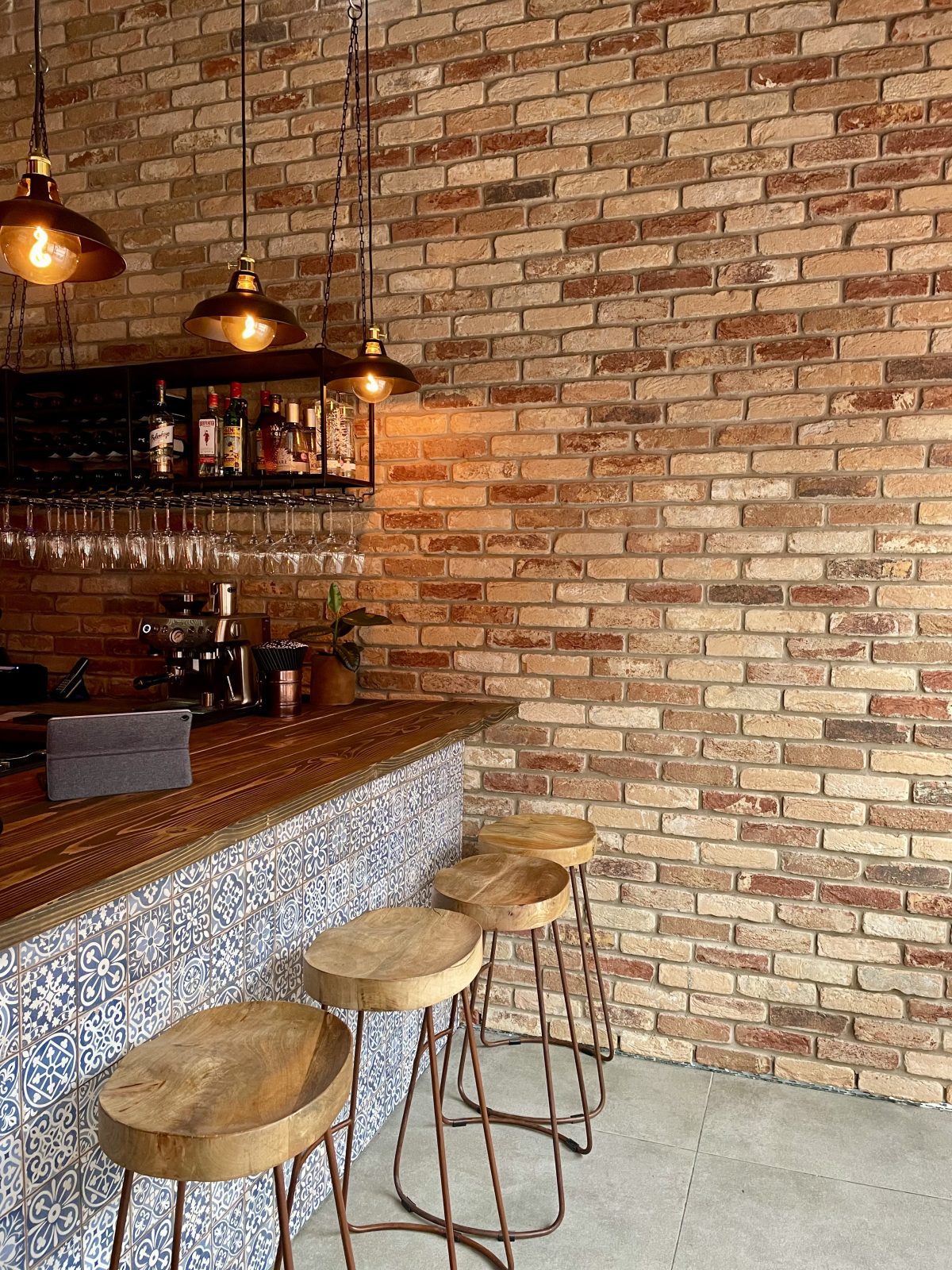 For the pork quaver alone, pigskin is poached for 24 hours in a water bath, dehydrated for the same amount of time, then the fat cleaned up before it's deep-fried to sit jauntily atop a pile of glistening, beautifully tender meat that falls apart under your fork.
All four have poured their heart and soul into the new opening, which they essentially built themselves from scratch, right down to the table we're sat on.
Rowland tells us it was 'a lot of long hours, [coming from my] full-time job, and then straight to the unit in the evenings to do the graft on building it and getting it ready for opening."
With a little help from sister-in-law Joanne Thatcher, who put together the design of space for them, it's been a real family affair from start to finish – and the passion shows in everything they do.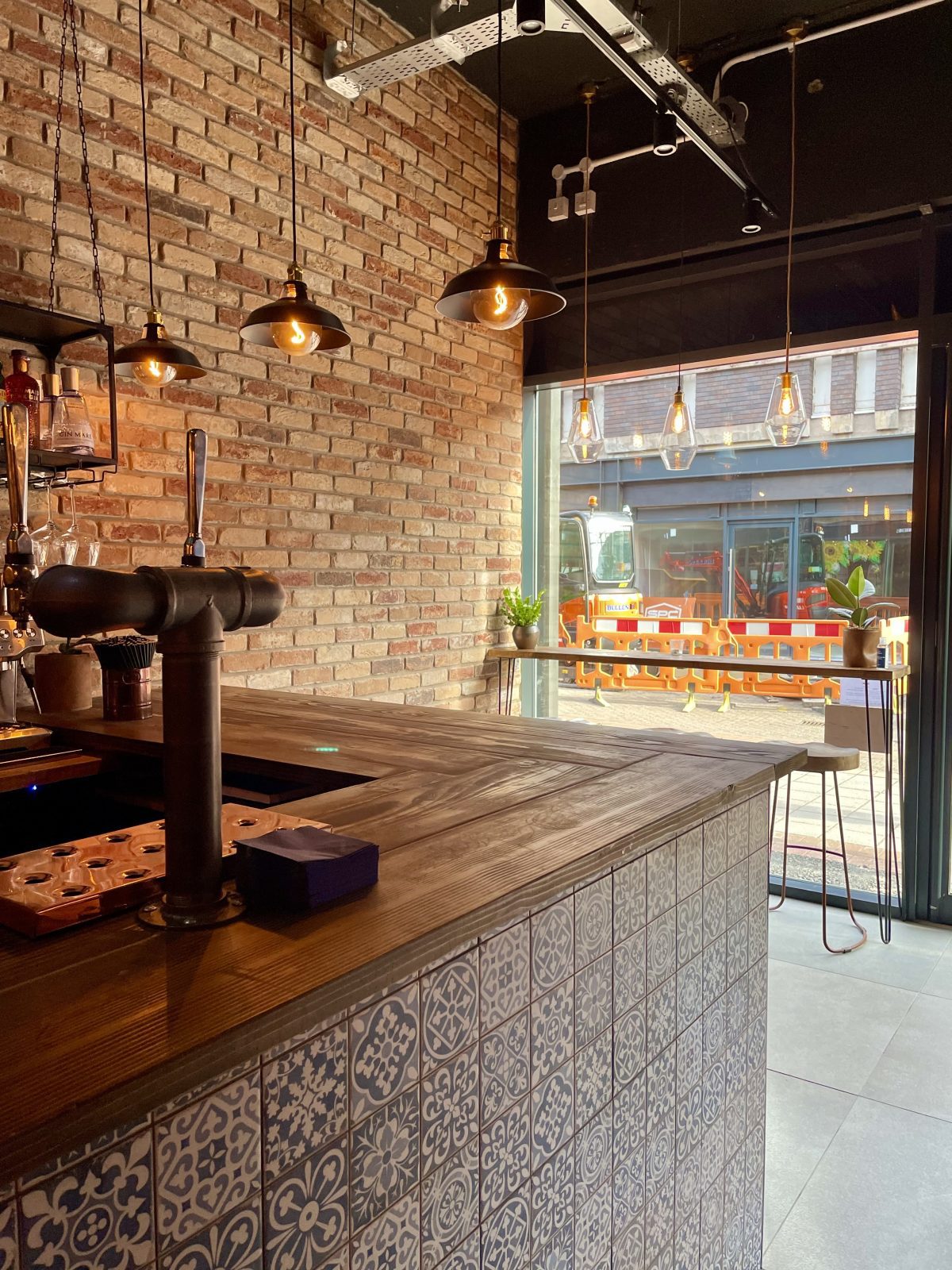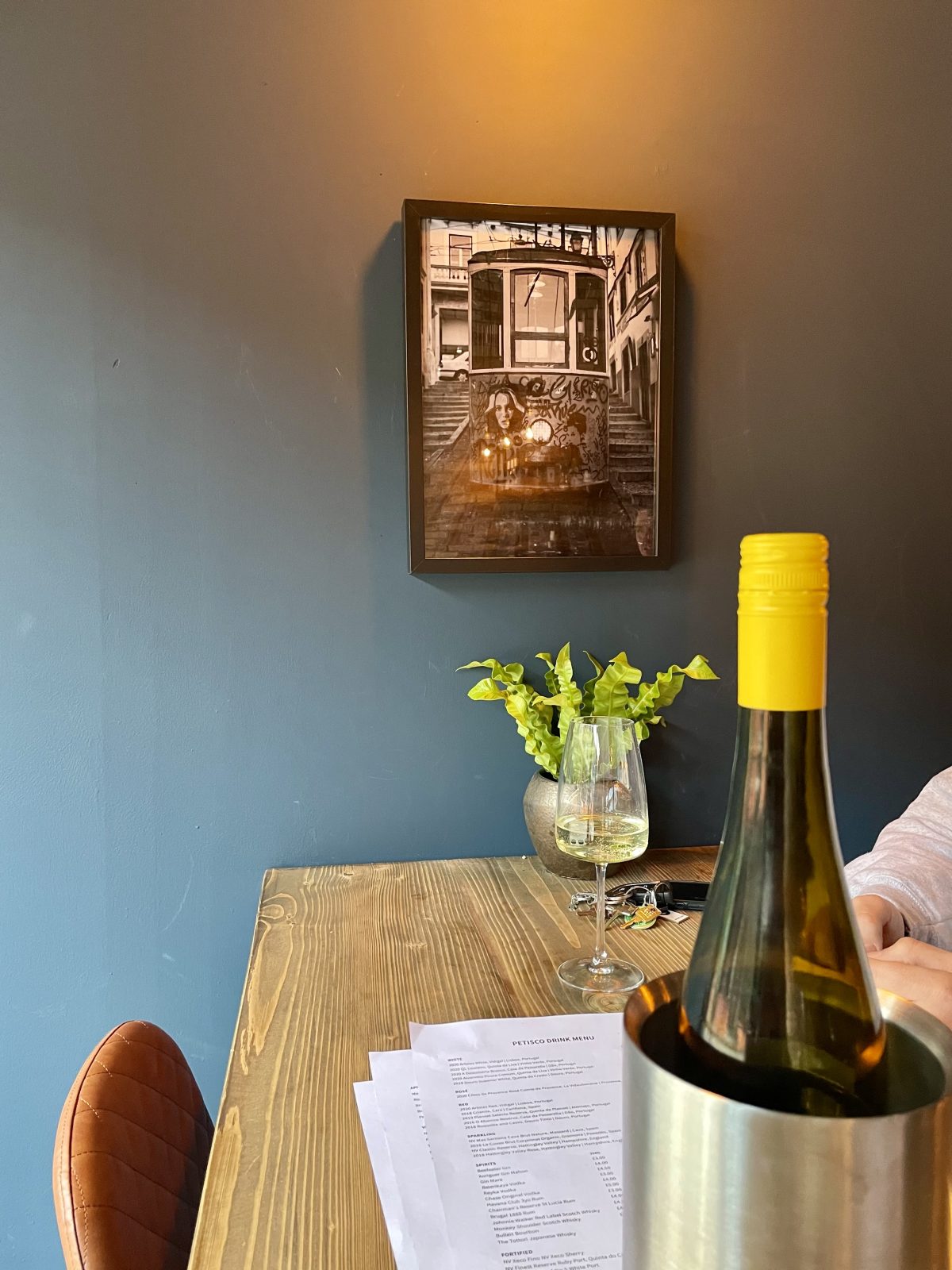 Marrying Mancunian industrial elements like exposed brick and copper detailing with blue and white ikat tiling, black and white photos of famous parts of Portgual and exposed filament bulbs hanging from the ceiling, just like the menu itself there's a real mix of Mancunian and Mediterranean influences.
Open for just over a week now, unless you come at bang-on 4pm when they open Petisco is already nearly booked up until March – a testament to how great the concept is.
The old dears of Sale may not have been chuffed to lose their Greenhalgh's at first (we hear there was a bit of grumbling on the community Facebook groups), but it seems they're already coming around. As well they should.
To find out more about Petisco and book, visit the website here. The restaurant's menus change weekly depending on produce.
Feature image – The Manc Eats