Food & Drink
A popular Altrincham chef is competing on Great British Menu next month
Ashwani Rangta has described his time on the competition as an "exhilarating experience".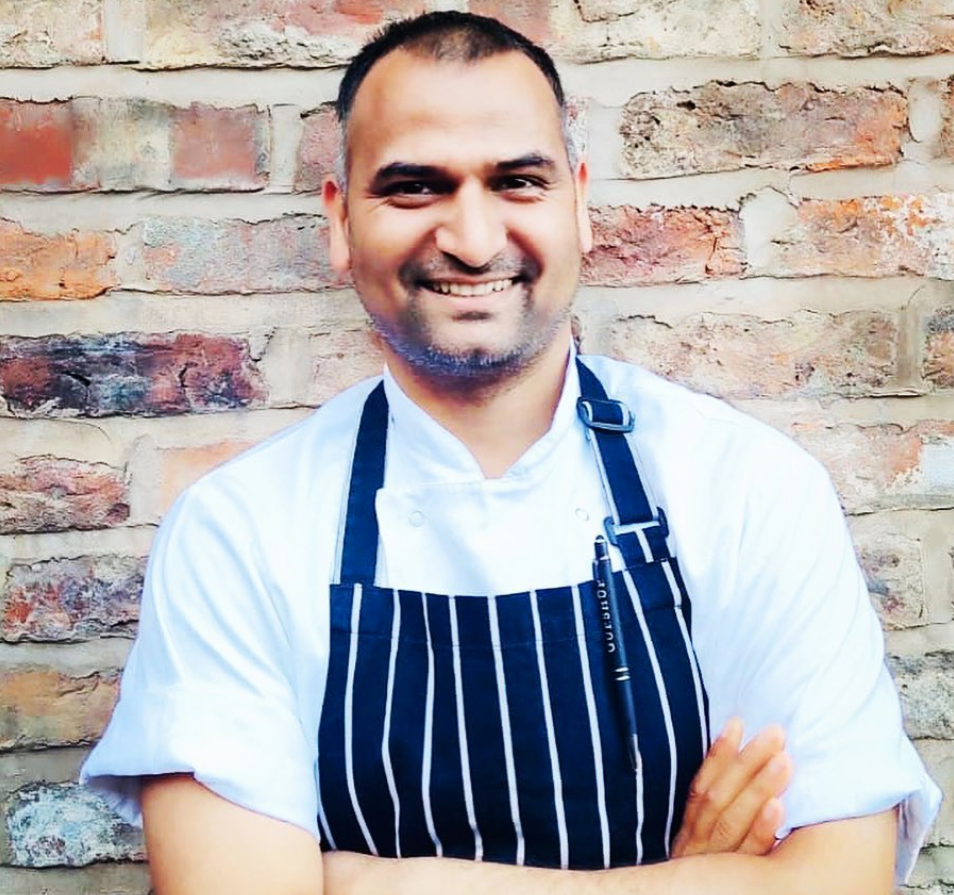 An Altrincham-based chef, who is proudly "made in Manchester", is set to represent our region in the latest series of Great British Menu.
Ashwani Rangta is currently the executive chef at GupShup in Hale.
Originally hailing from Shimla in northern India and now a respected name in the Greater Manchester food scene, Ashwani was the chef in charge at the award-winning restaurant of the luxury ITC Gardenia hotel in Bangalore, and was headhunted to run much-loved Manchester city centre-based Indian restaurant, Asha's, before assuming his role at GupShup in the affluent Trafford suburb.
He has won multiple food awards throughout his career, including City Restaurant of the Year 2017, Best Indian Restaurant in Manchester, and in 2018, he won Best in North West Asian Curry Awards at Asha's.
Ashwani's style of food is said to be pan-Asian with modern British influences.
And he's set to showcase this style of food as the smash-hit BBC show Great British Menu returns to our TV screens for its 16th series – which is tipped to be the most inventive one yet – next week.
Taking inspiration from early inventors in the world of computing – with 2021 marking the 30th anniversary of Sir Timothy Berners-Lee creating the world wide web – right through to modern-day medical pioneers and more, this series' competing chefs will be demonstrating their culinary creativity through dishes that celebrate British innovation.
There will be three episodes a week for the next eight weeks, covering each regional heat, and the chefs will have to prove their originality and technical flair to be in with the chance of serving their creations at the banquet in the final.
In the North West heat, Ashwani will be up against Blackburn-born Kirk Haworth from Plates in London, Dan McGeorge from Rothay Manor in the Lake District, and Dave Critchley from Lu Ban in Liverpool.
Ashwani has described his time on the competition as an "exhilarating experience".
Speaking on the return of Great British Menu, chef Rachel Khoo – who will join long-standing judges Matthew Fort and Oliver Peyton OBE on the judging panel this year, alongside a different guest judge each week – said: "I am delighted to be taking on the role of judge at the Great British Menu.
"We have some extraordinary chefs in the UK and the programme does a great job of showcasing that homegrown talent.
"I'm so proud to be part of the series and I can't wait for viewers to see what's in store".
___
Great British Menu returns to BBC Two on Wednesday 24th March at 8pm.