Manchester
Urban explorer roams around Market Street's abandoned Debenhams
We know there's basically nothing in it but that's basically the appeal, right?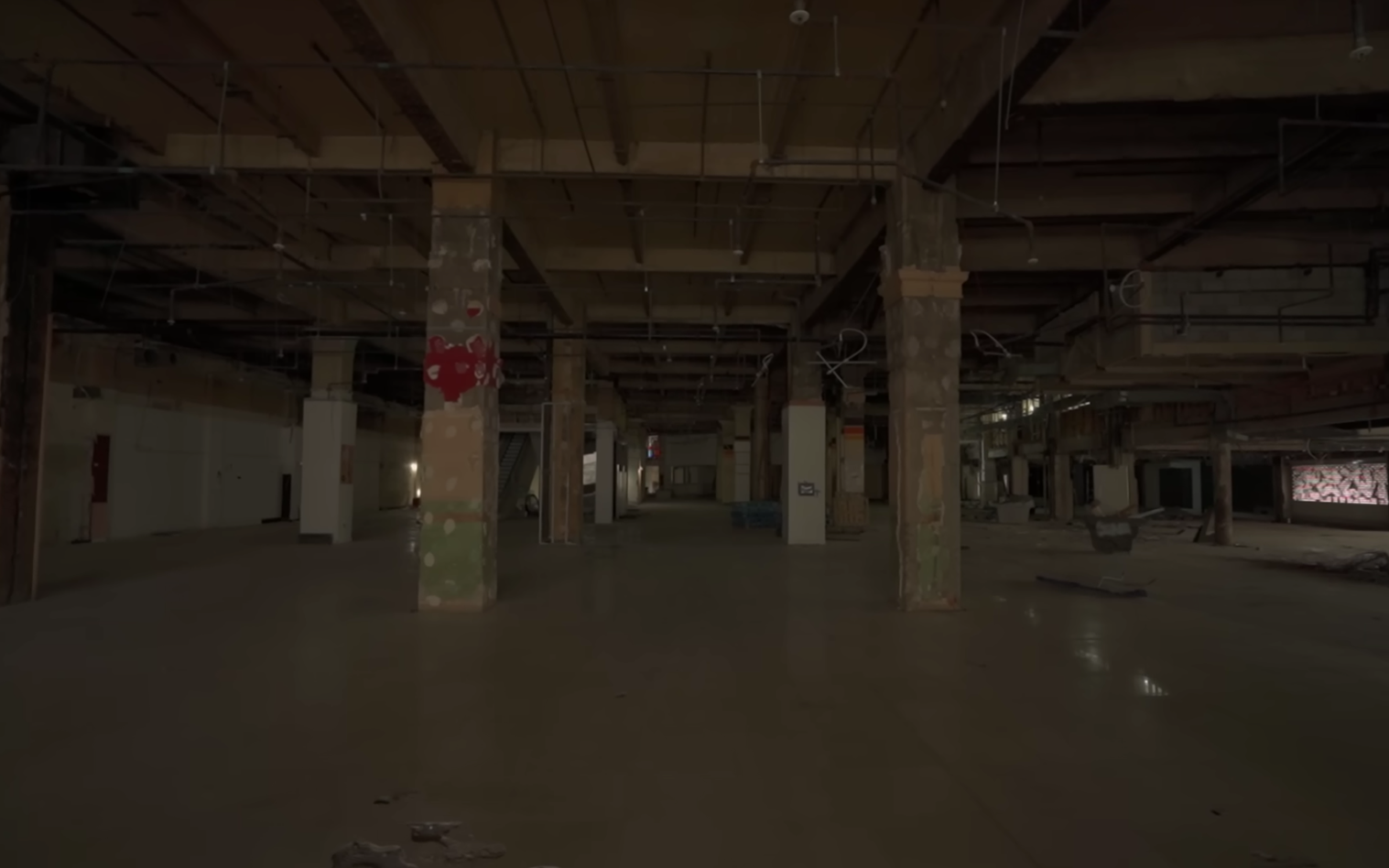 An urban explorer recently took a look around Manchester city centre's abandoned Debenhams department store and, we can't lie, now we really want to go and do it ourselves.
There's something very alluring about wandering about abandoned and derelict buildings, especially when your memories of being in them are when they were packed with people, and this particular content creator has tickled a very curious part of our brains.
Exploring outfit 'Urbandoned' roam various old, empty and abandoned spaces all over Britain and about a fortnight ago, they decided to send one of their own out to have a look around Manchester's once bustling multi-story Debenhams shop.
The popular high-street chain collapsed after 242 years in business back in 2021 and while it still exists online, several locations around the UK have been left empty ever since. So, naturally, they thought why not take a look around?
Read more:
As you can see, while there are a few lights on and seemingly some signs of construction — with the first bits of work on the building starting back in November — the place is a complete ghost town and it's always eery to somewhere this big and historically busy absolutely dead.
From exploring the now-empty construction space and marvelling at the original 1930s fixtures, to finding old generators, a disused ballroom most wouldn't know existed and climbing up onto the rooftop, we somehow find ourselves extremely jealous of this lone urban explorer wandering around a place with nothing in it.
The grade-II listed building is set for a £70 million transformation and we've already had glimpses of what it could look like after it's finished but, for now, it's cool to see it completely empty and imagine all the history it's lived.
It isn't the first time the group of three 'urbexers' have plied their trade around Manchester either. You can check out all their other content on YouTube or Instagram, including their exploration of the old 1920s-era bank near Sadler's Yard.
For all the latest news, events and goings on in Greater Manchester, subscribe to The Manc newsletter HERE.
Featured Image — Urbandoned (via YouTube)