Food & Drink
All the new Manchester restaurants added to Deliveroo this October
Newcomers include Lazy Tony's Lasagneria, ZAXXFRIED, PLY, Happy Seasons and many, many more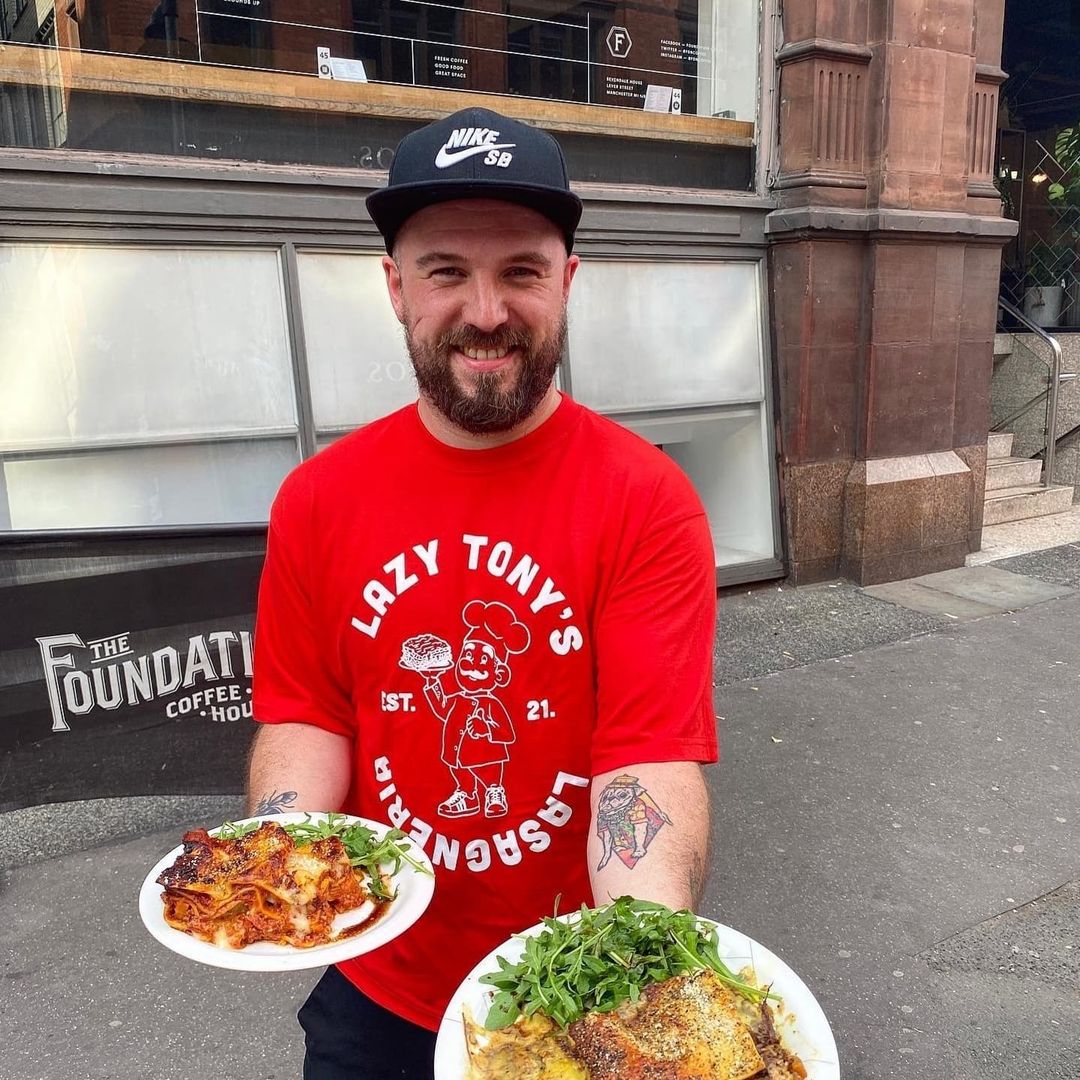 Deliveroo has just added a whopping 25 new traders to its site, including some of our all-time favourites.
There are already some great restaurants on there – but now we're even more spoilt for choice.
From lockdown success stories like Lazy Tony's Lasagneria to elite new Chorlton fried chicken spot ZAXXFRIED, there are some great new restaurant additions to discover this October.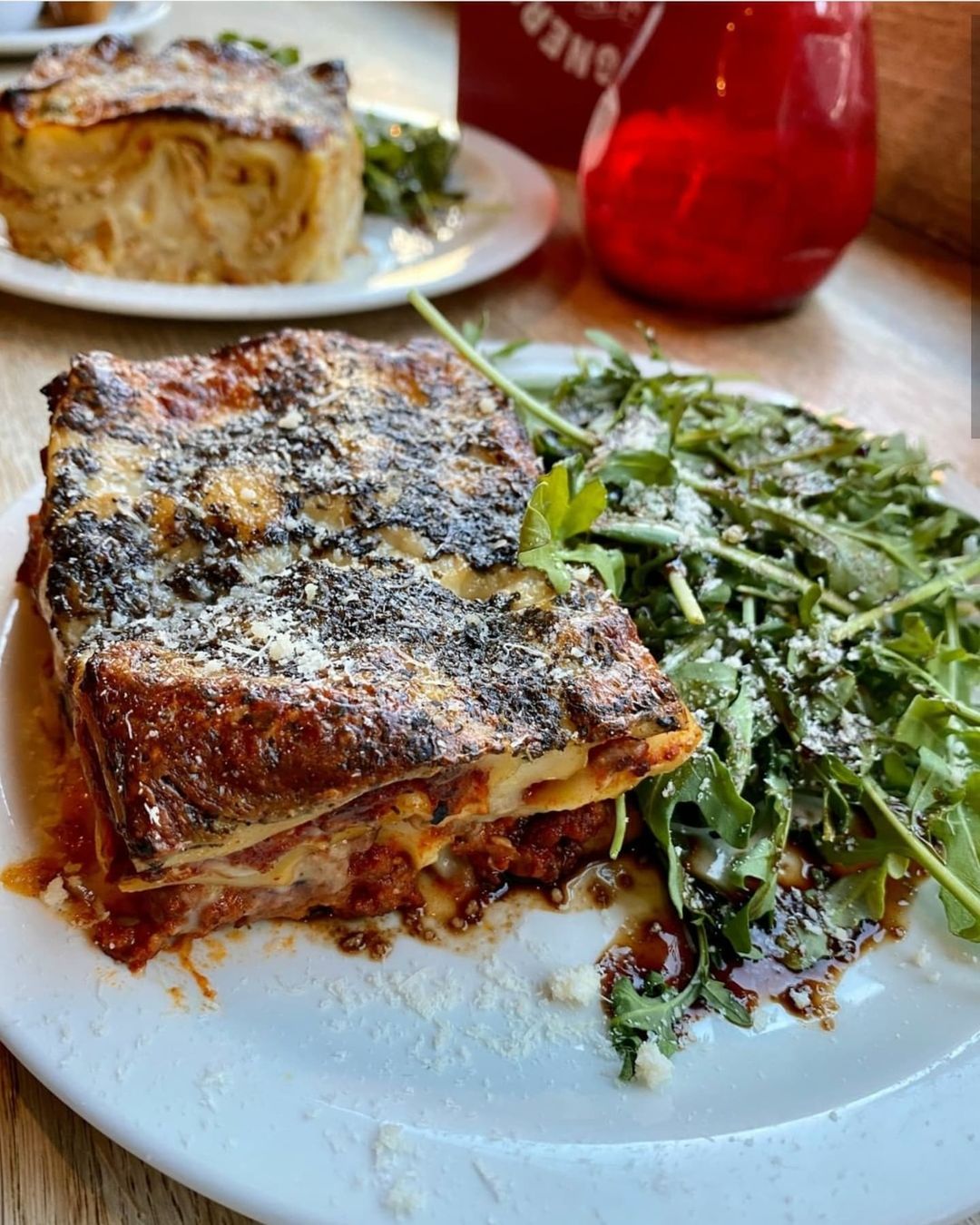 Lazy Tony's Lasagneria
Serving up ive-layer lasagne, frazzle-dusted mac and cheese and the most indulgent mozzarella dippers you've ever seen, Lazy Tony's makes a very welcome new addition to Deliveroo. If you're looking for that ultimate comfort food treat, you really can't go wrong here.
Happy Seasons Chinese Restaurant – Didsbury
Newly taken over, this Chinese restaurant in Didsbury uses fresh ingredients to bring you the most authentic taste of Chinese household cooking. The Head Chef has worked in high-end Chinese and Vietnamese restaurants, whilst the sous specialises in Dim Sum and previously worked in Chinatown.
PLY- Manchester
Long-standing NQ piza favourite PLY is back on Deliveroo and we're really happy about it. Cooked in the Neapolitan style, pizzas are served up alongside a regularly refreshed selection of craft beer, fine wine and twists on classic cocktails.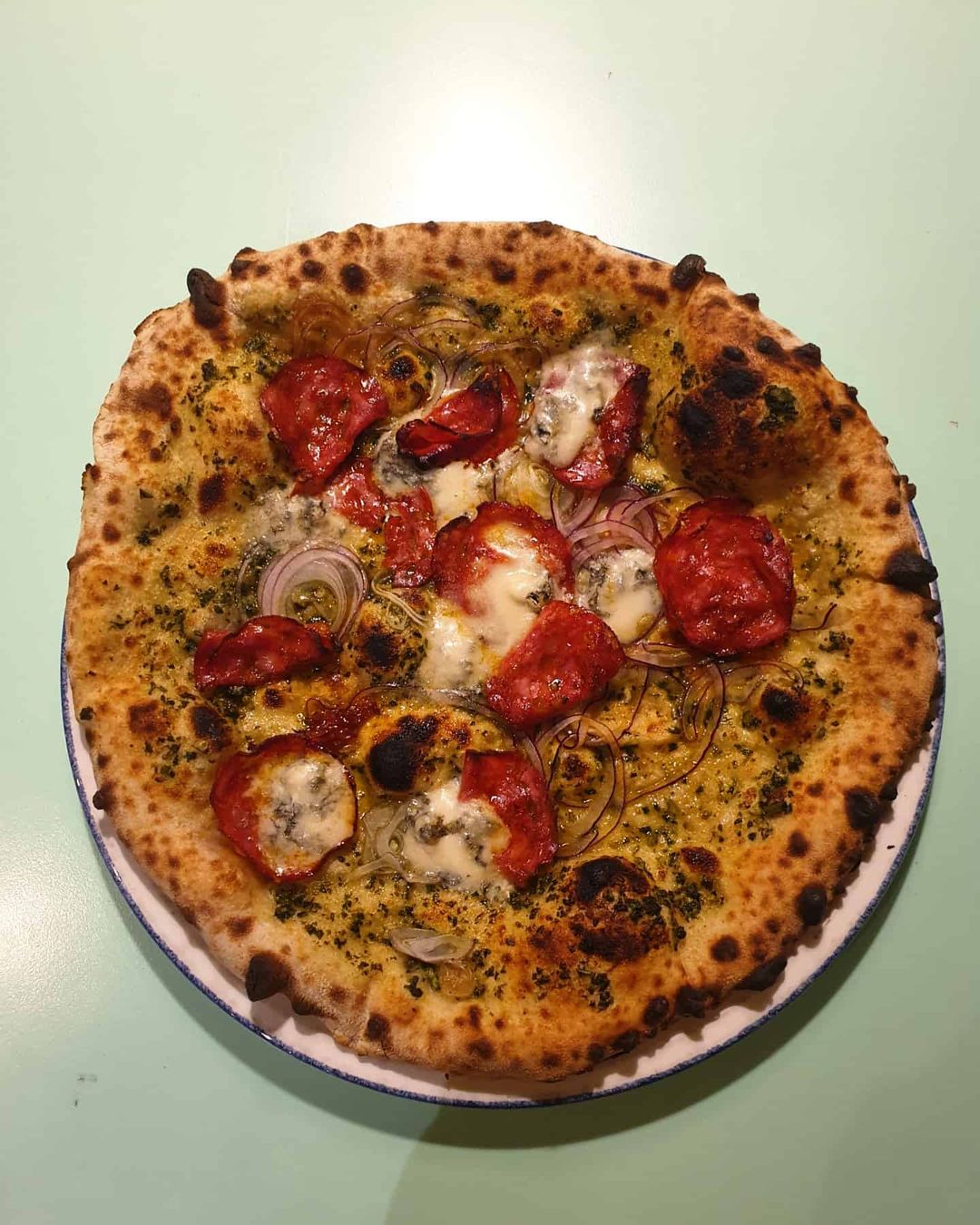 WAWIN Vegan Chinese – City Centre
This all-vegan Chinese recreates all your takeaway favourites in plant-based form. Think salt and pepper dishes, chow mein, fried rice and more. WIth four sites across the north spread across Manchester, Leeds, York and Sheffield, you already know this is worth giving a try.
Waffle Stop – Hulme
This new waffle and shake spot in Hulme has made headlines for its in-store Instagram traps, but there's plenty more to say about it too. Opened by Shakedown, which already has two other restaurants in Withington and Wythenshawe, it is also known for its burgers as well as tasty loaded waffles and crazy milkshakes.
KANTINA by The Kitchen – Bolton
Contemporary Greek restaurant KANTINA on Market Street in Westhoughton is run by husband-and-wife team Oddyseas and Nikki. Founded in 2017, they've built up a loyal customer base locally and have now expanded into online delivery. Think rabbit tacos, grilled talagani, fresh octopus and more.
Burgerette – Manchester East
Selling a host of different burgers all made with the finest Angus Aberdeen beef, everything at Burgerette is made fresh to order daily. From buffalo chicken burgers to succulent mushrooms and stacked smashed patty tower 'the Quattro', there's plenty to get your mouth watering here.
Raja Bros – Mossley – Ashton under lyne

A family-owned business established in Mossley since 1979, Raja Bros is one of the area's most trusted convenience stores. Selling a range of wines, spirits and beers, this off-license has just become even more convenient with the option to have their drinks delivered straight to your door.
Twinnies – Oldham

From spicy nachos to chicken wraps. paninis, omlettes, samosas and desserts, if you want it you're likely to find it on the menu at Twinnies in Oldham. Halloumi sticks, jalapeno bites and mozzarella sticks are just a handful of items that take our fancy.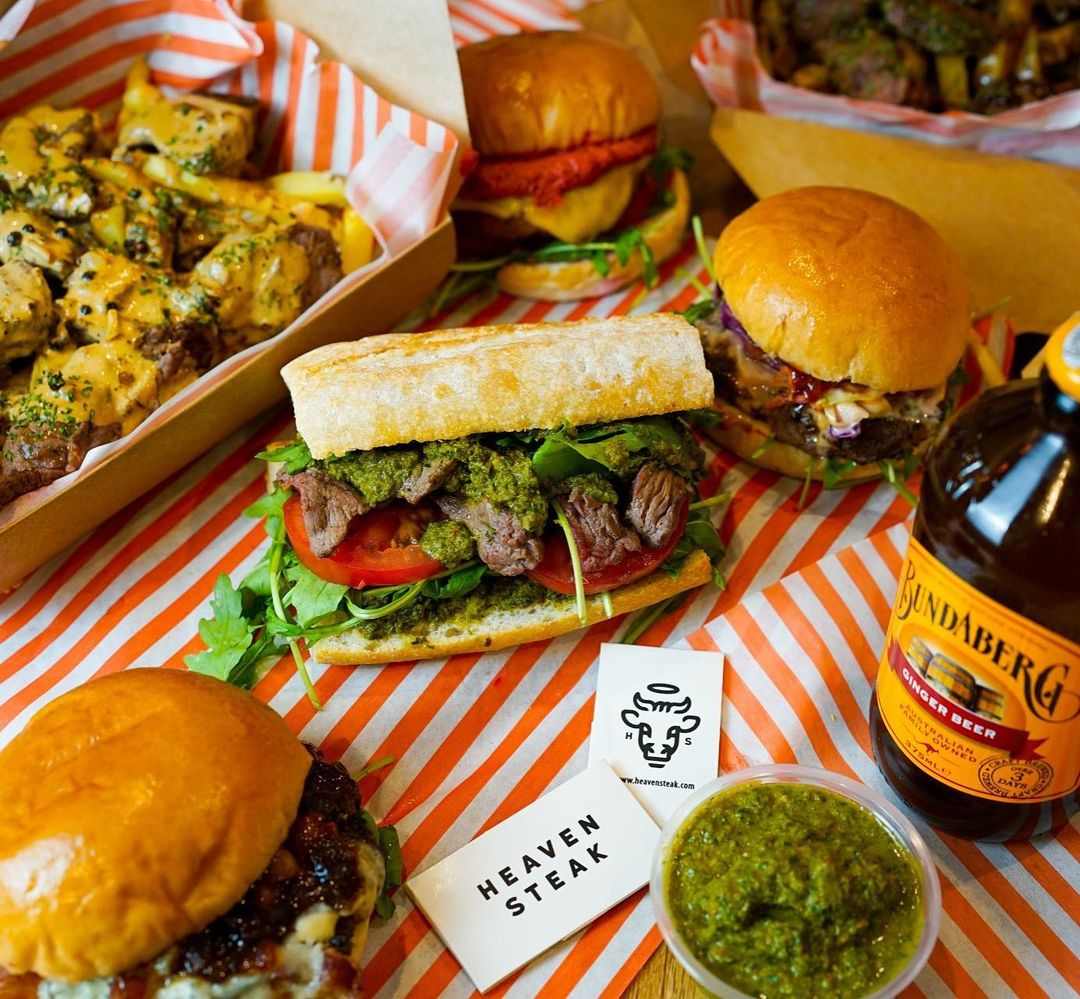 Heavensteak Manchester East

As the name suggests, steaks are a big focus on the menu at Heavensteak. However, they're also minced down into homemade gourmet burgers. Choose from the wagyu burger, the 6oz steak burger, or the classic house steak frites. As for sides, think homemade chimichurri, red wine gravy and peppercorn sauce.
Spice Tower – Stockport

If you're after a top-notch curry, the Indian restaurant Spice Tower in Stockport is a great new find. Celebrating the best of Indian cuisine in a traditional family atmosphere, the menu features a mix of classic favourites and more contemporary dishes from the sub-continent.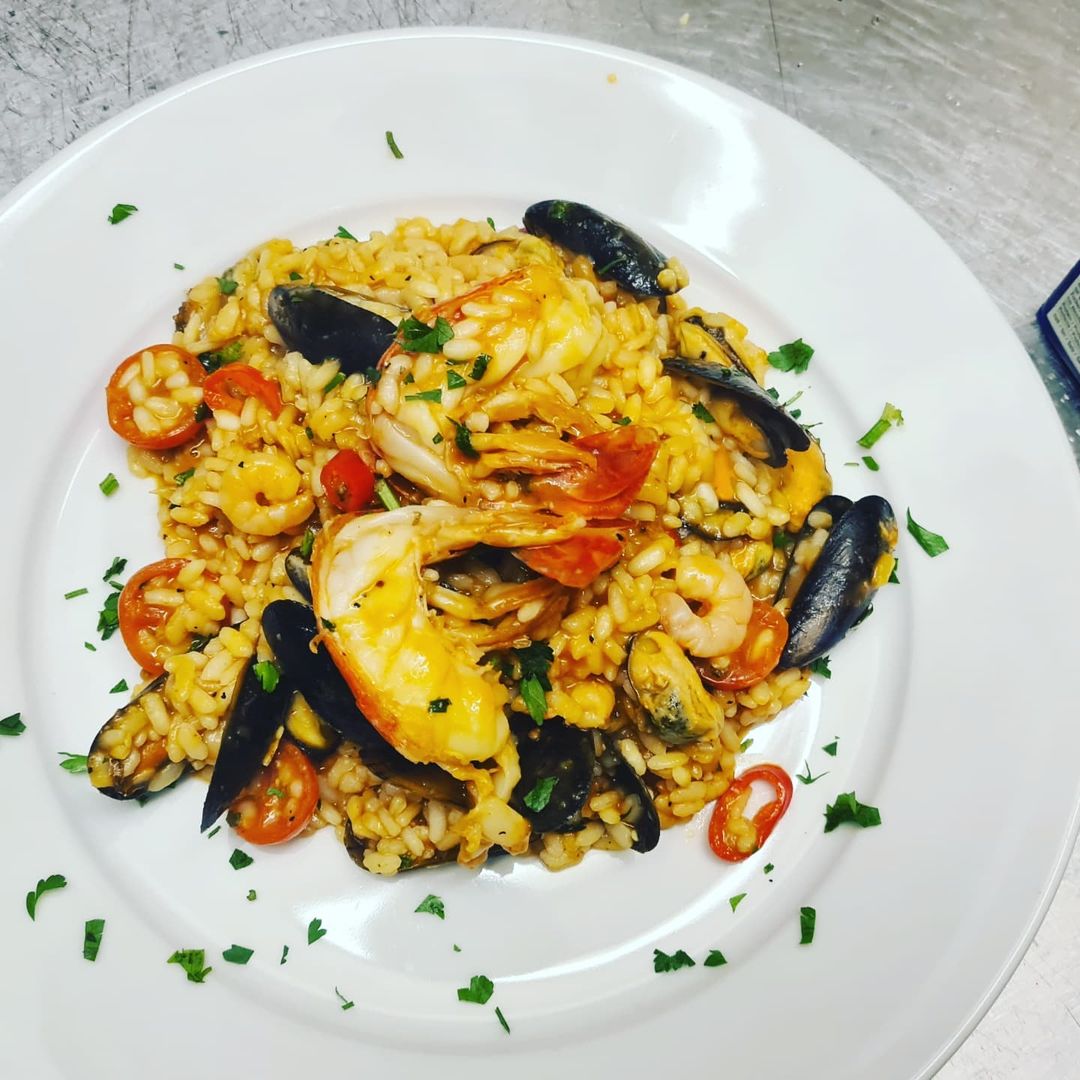 Lo Scoglio Restaurant City Centre

Italian lovers now have a new option on Deliveroo, courtesy of Deansgate restaurant Lo Scoglio. Loosely translated as 'the rock', The menu is huge, boasting a massive range of traditional pastas, pizzas, classic mains, desserts and more.
Michigan Fried Chicken – Oldham

As you'd expect, the star of the show here is fried chicken – but it comes in many different forms. From burgers to wings, nuggets, chicken pieces and kebabs, you'll find it all here.
Trattoria Alla Scala – Altrincham

A relatively new addition to Hale, Trattoria Alla Scala serves up a wide range of authentic Italian dishes ranging from anti pasti to calzones, fresh pasta and more. On Sundays, you can also get specials like veal steak, fillet steak and rosemary potatoes.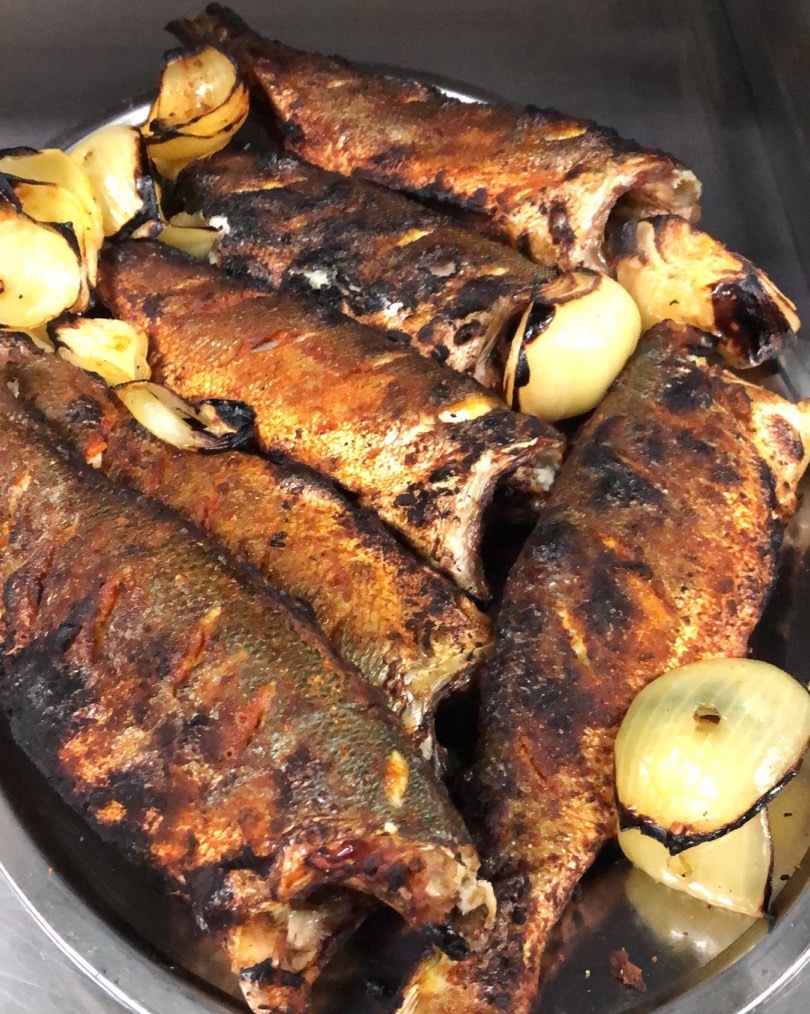 Seoul Chikin – Cheetham Hill

Inspired by the vibrant flavours of Seoul street food, Seoul Chikin mixes punchy Korean sauces with juicy triple-breaded chicken fillets – all cooked fresh for you the moment you click order.
Bun and Bones MCR

Burgers and wings are a must at Bun and Bones MCR, but there's also some naughty dessert options like their Oreo and 'special' cheesecakes. Whether you're after a 'plain Jane' burger or a Sloppy Joe feast, you can't go wrong.
Mr Shawarma- Manchester

Found on Shudehill, this Manchester kebab spot specialises in shawarmas – as the name suggests. The popular Levantine Arab dish, consisting of meat cut into thin slices, stacked in a cone-like shape, and roasted on a slowly-turning vertical rotisserie or spit, is typpically made with lamb but you'll also find chicken and donner options here.
Kandy Baby – Oldham

From mixed sweetie packs to ultra indulgent milkshakes, Kandy Baby is the place to order from when you are in need of a sweet treat. The indulgent menu includes Reese's, KitKat, Hershey's, and Jolly Rancher milkshake options, plus calypsos, Jolly Rancher slushies and more.
Scóna Bakehouse – Saddleworth

Specialising in traditional Neapolitan pizza, this Saddleworth bakehouse is a welcome addition to the area – bringing its handmade, hand-stretched pizzas to the area alongside a small list of starters, beers, wines and soft drinks.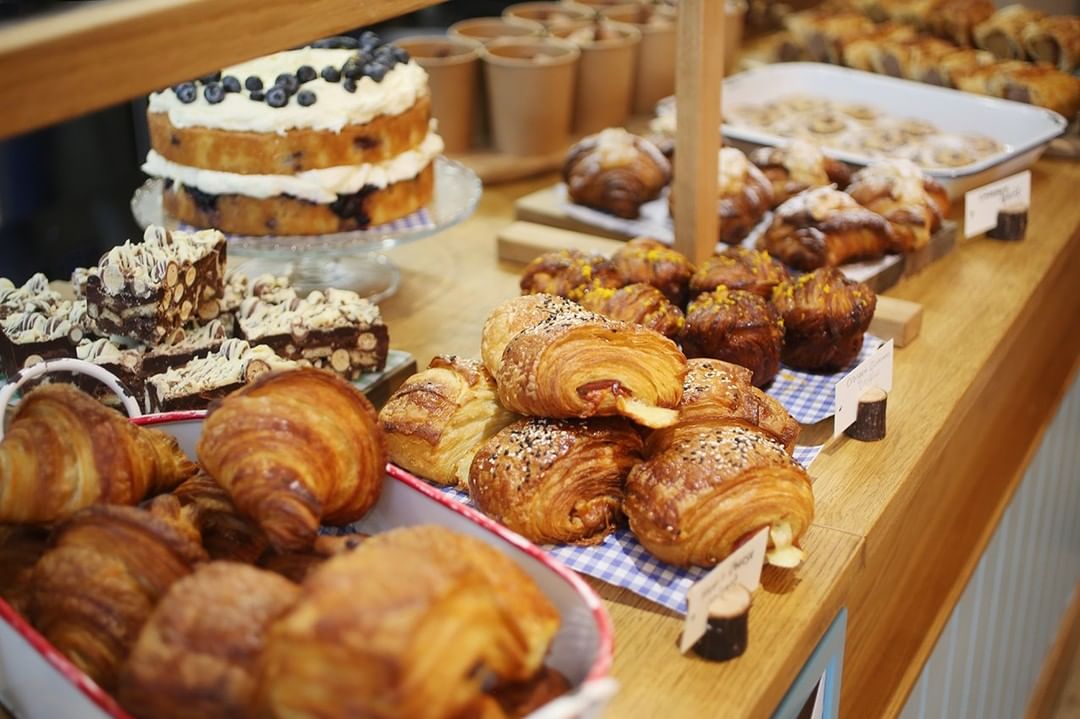 Chaii Bhais – Oldham

Home of Karak Chaii and street food, Chaii Bhais is Oldham's premier sppt for quality tea. Offering all-day Desi breakfasts, toasties, jack potatoes and pies, there's quite a mix on the menu here with something to suit everyone.
HASH BURGERS – Salford

Don't be fooled by the name, there are no hash browns to be found here. Instead, on the menu you'll find a wide range of burgers, milkshakes, sides and waffles. Smashed pattys reign supreme, with chicken and beef options available as well as some fried chicken creations.
Smash 'N' Shake – Ashton under Lyne

More smash burgers, this time from Smash 'N' Shake in Ashton under Lyne. There are hash browns in these, though – or at leasrt in some of them. The Turkish Hash Supreme Burger features two signature smashed beef patties, two crispy hash browns and double turkey rashers, whilst the Dominion Supreme version switches these for four crispy onion rings.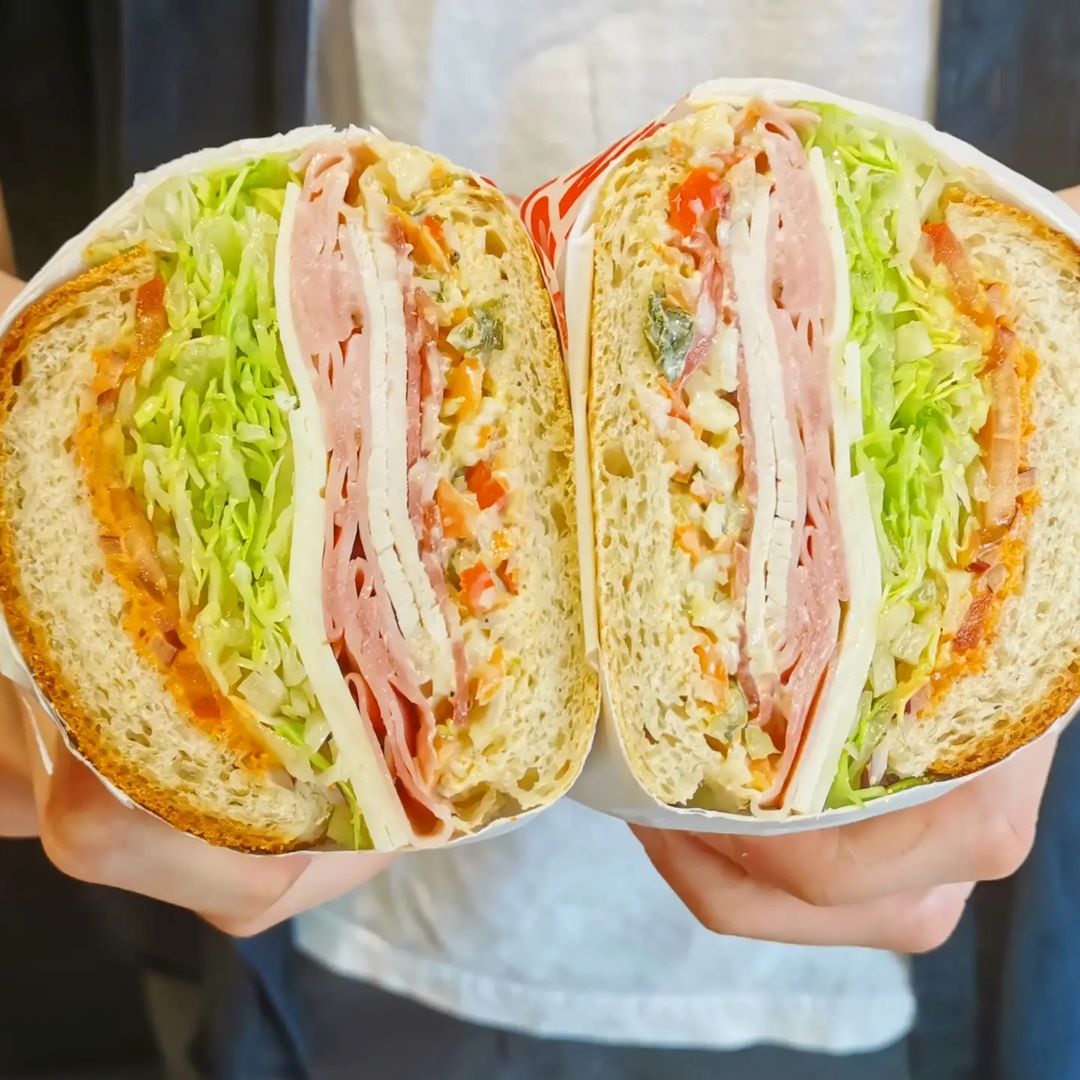 Bada Bing – Media City UK
These two-fisted Sopranos-inspired hoagies are already legendary in Manchester, despite the fact that founders Meg and Sam have been running the business for less than a year. Stuffed to the brim with meats, cheeses, homemade pickles and sauces, no one can accuse them of being stingy with the fillings here. There's also regularly changing specials, with an option for vegans and veggies always on the menu.
Frurt – St Peters Square.

With a choice of small, medium or large tubs, you can really design your own frozen yoghurt experience here at Frurt. Choose from flavours like yuzu, chocolate, cheesecake and mango, or treat yourself to a bubble tea or fruit parfait instead.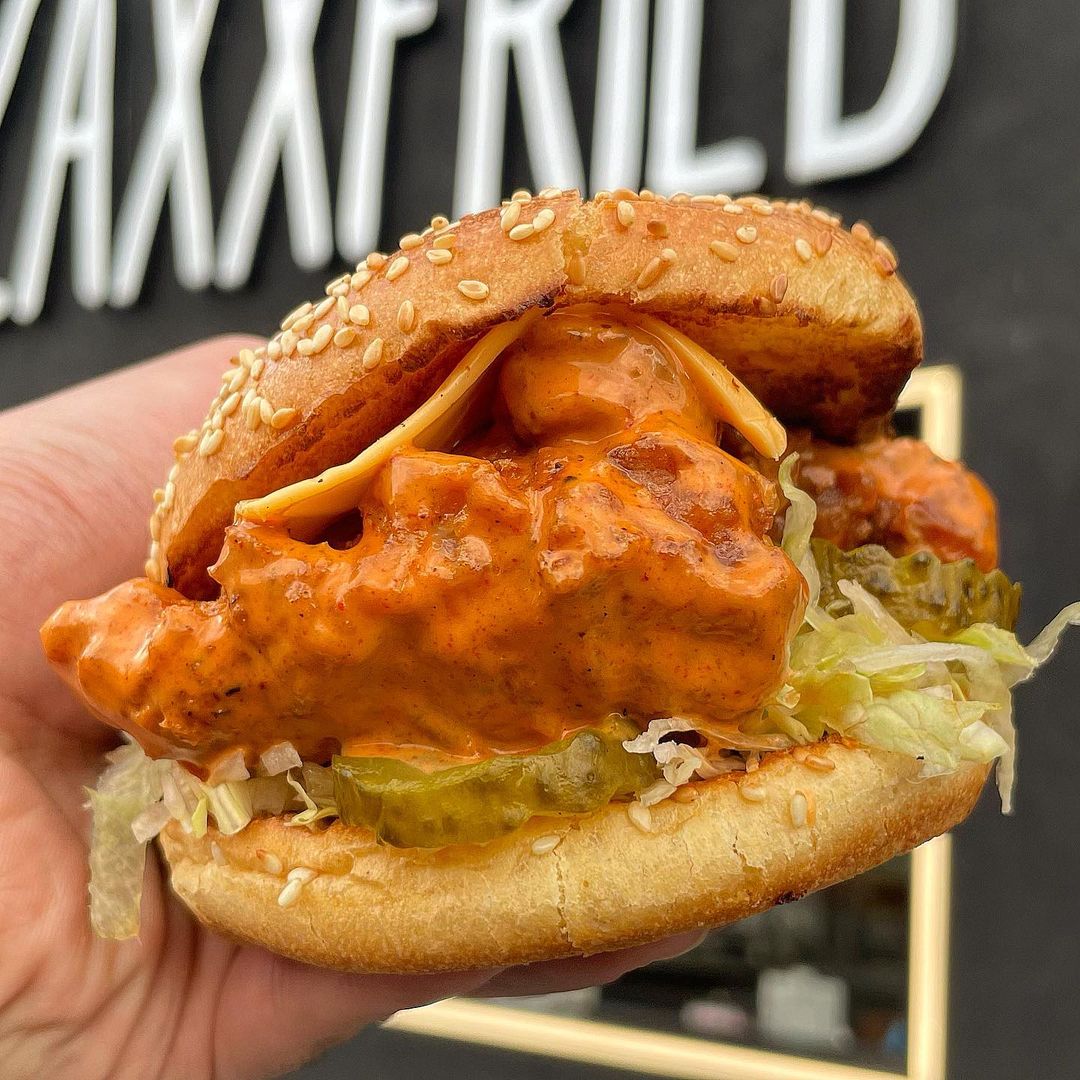 ZAXXFRIED – Chorlton

Over at newcomer Zaxxfried in Chorlton, owner Mustafa has made quite a name for himself already. Having spent years working in his dad's fried chicken shop, which has stood over in Liverpool for more than 30, he certainly knows his stuff. Using secret spice mixes and sauces that he won't even reveal to his wife, it's all taken very seriously.
Veganity – Plant Base Manchester East
For a guilt-free vegan cheat day, Veganity have you covered with their plant-powered burgers and fries. Using Beyond Meat patties, the team has created a selection of different vegan burgers – all served on artisan brioche buns.