Food & Drink
Cosmo World Buffet is finally reopening in Manchester next week
The restaurant offers a choice of fresh food all under the same roof to "elevate the buffet concept to new levels."
It's been a long time coming, but after over 19 months of closure, Cosmo World Buffet is finally reopening next week.
Like most businesses across the country, the Manchester city centre branch of the ever-popular buffet restaurant chain decided to temporarily close its doors all the way back in March 2020 when the COVID-19 pandemic first began to take hold, explaining in a post on Facebook at the time that the decision was taken "out of an abundance of caution, and concern for the health and well-being of the community"
Yet, when the hospitality industry steadily started to get back on its feet once restrictions began the lift, doors to the Deansgate-based restaurant continued to stay closed, and has remained shut ever since.
Although the reasons for the restaurant remaining closed were unconfirmed, speculation came after there were concerns and queries raised nationally over how buffet, carvery, and 'self serve'-style restaurants would reopen safely post-COVID.
Given how popular the restaurant was on the Manchester food scene when it was open, it's understandable that foodies were disappointed at the thought of it closing down for good.
But now, the day has finally come – Cosmo World Buffet is reopening on Wednesday 10 November.
Announcing its long-awaited return and grand reopening to fans in a social media post last month, Cosmo Manchester said: "It's been a long time coming but it's finally official – our doors will be re-opening on Wednesday 10th November [and] we're so excited to see you all again.
"It's time to get together and enjoy an unlimited COSMO feast with us."
If you've never been to Cosmo World Buffet and you're not sure what all the hype is about, then it's an all-you-can-eat restaurant that's said to be inspired by the best five-star hotels in the world that are known for bringing a choice of fresh food all under the same roof to "elevate the buffet concept to new levels".
The best of Asian, Indian, continental, Teppanyaki, carvery, and deli cuisines are all on the menu to choose from, as well as a mouth-watering selection of desserts, and endless drinks.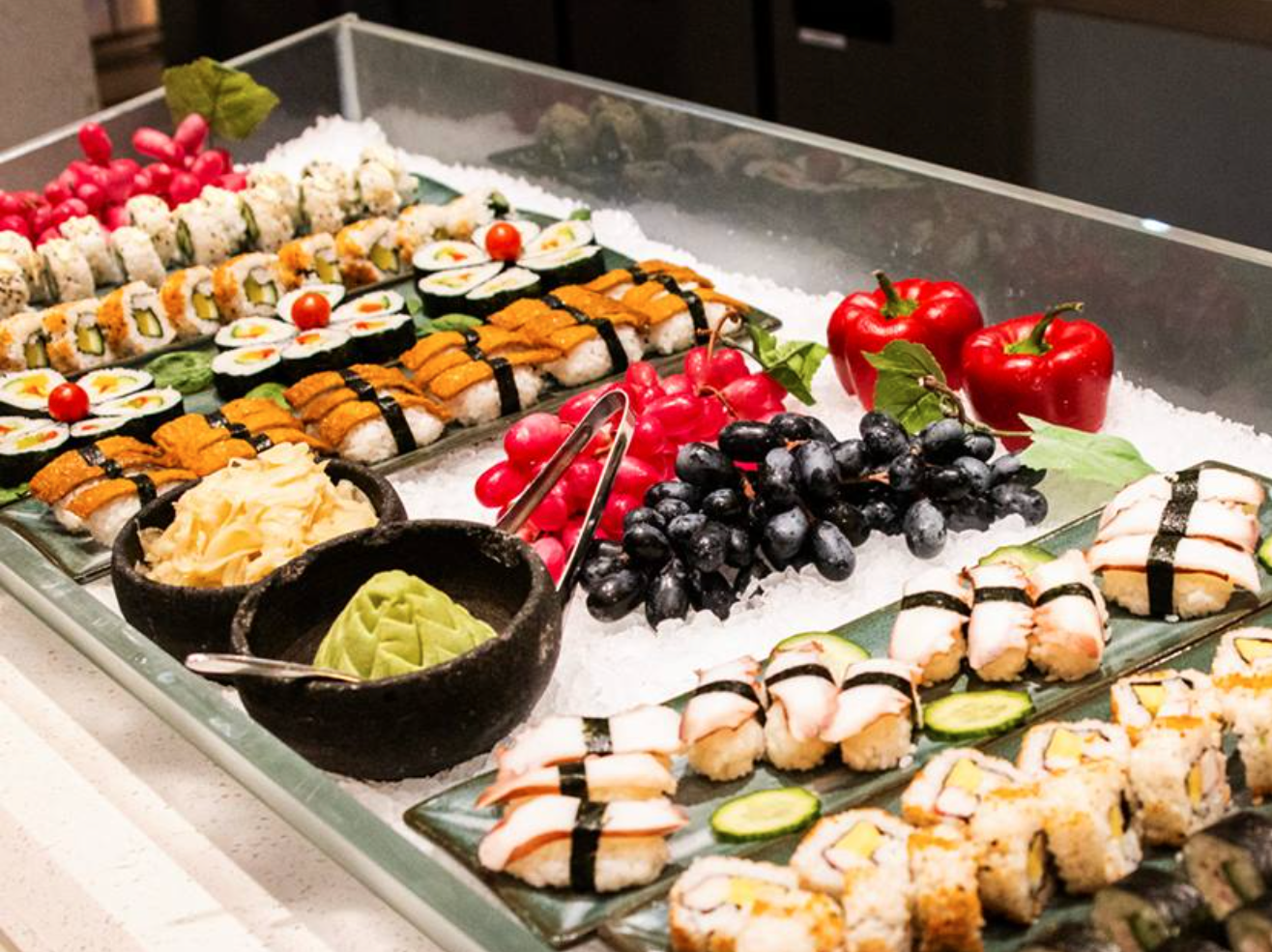 To celebrate the reopening, Cosmo Manchester is hosting a couple of unmissable competitions over on its Facebook page – including a £50 voucher giveaway, and the chance for 25 people to win a free dinner for four people.
Blue Light Card Holders are also invited to enjoy a trial dinner at the Deansgate restaurant too, which you can find out more about here.
Bookings from Wednesday 10 November are now available here.
Featured Image – COSMO Restaurants