Food & Drink
Crazy Pedro's is serving Ninja Turtle pizzas this Sunday
The pizza parlour is taking inspiration from the 1980s TV show to celebrate the occasion.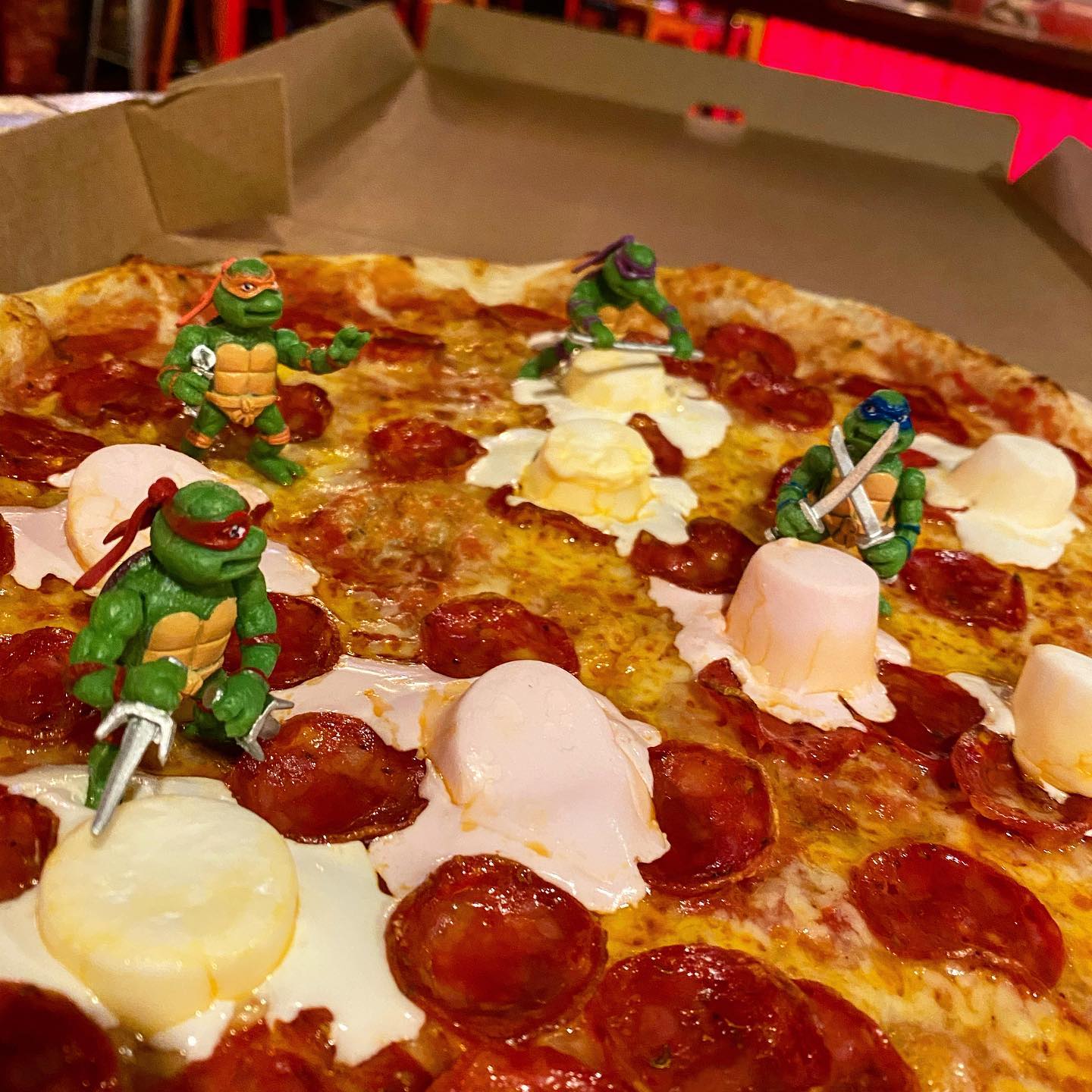 Crazy Pedro's bar and pizzeria has collaborated with Deliveroo to bring Manchester a hat-trick of new reptile-themed pizzas for World Turtle Day on Sunday (23 May).
The pizza parlour is taking inspiration from Teenage Mutant Ninja Turtles to celebrate the occasion – recreating three of the concoctions originally seen in the 1980s TV series.
The new dishes are as follows:
Pepperoni and Marshmallows
Sausage and Jelly Beans
Anchovies and Banana
Pretty unique – even by Crazy Pedro's experimental standards.
Crazy Pedro's has form for its wacky toppings – from the "Pie Hard" pizza served up over Christmas (custard, mozzarella, mince pie, whiskey cream and cranberry sauce) to the boozy Margarita Margherita Tequila.
But this time the restaurant is hoping to raise awareness of World Turtle Day which, on 23 May, helps people protect turtles, tortoises and their disappearing habitats around the world.
People can commemorate the occasion by dressing up as turtles, wearing green, and now – thanks to Crazy Pedro's – by eating pizza!
Fancy sampling a slice or two?
Head down to one of Crazy Pedro's' eateries on Bridge Street (near Spinningfields) or Short Street (in Northern Quarter).
The pizza parlour is open seven days a week – midday to 10pm Monday to Friday and 11am – 10pm on Saturday and Sunday.