Food & Drink
Customer asks Manchester pizzeria to write marriage proposal inside pizza box
Well, that's one way to do it!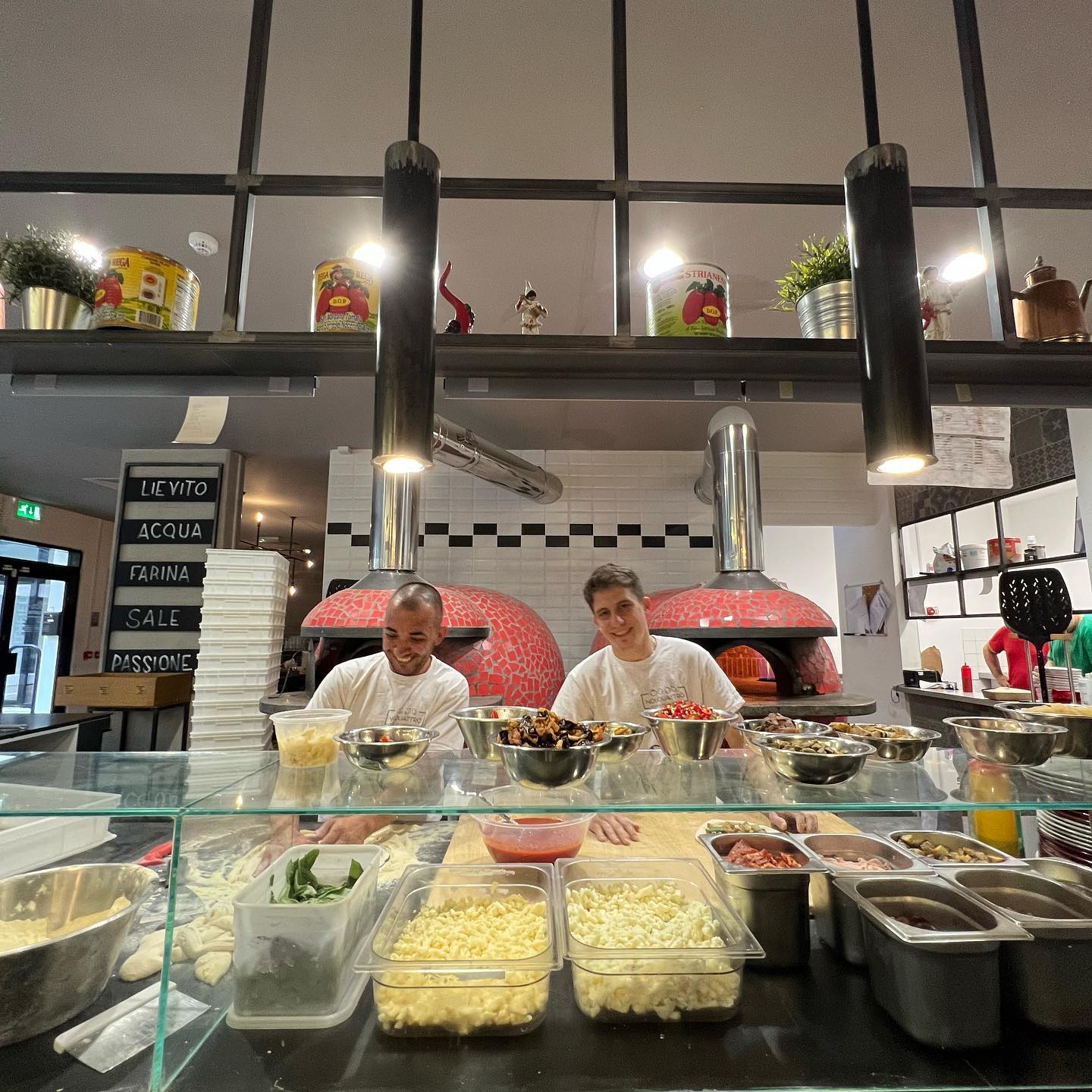 When it comes to your other half popping 'the question', many people fantasise about how exactly their own proposal might take place.
A romantic holiday, a meal out at a swanky restaurant, or a big surprise in front of family and friends – these are the kind of movie-worthy scenes we've come to expect, thanks, in large part, to Hollywood directors.
But one Manchester man has had a different idea, instead asking his favourite pizzeria to help him ask his girlfriend to marry him by inscribing a romantic message inside a takeaway box.
The request came through, independent Northern Quarter pizzeria Noi Quattro revealed, on an order ticket from the takeaway delivery app UberEats.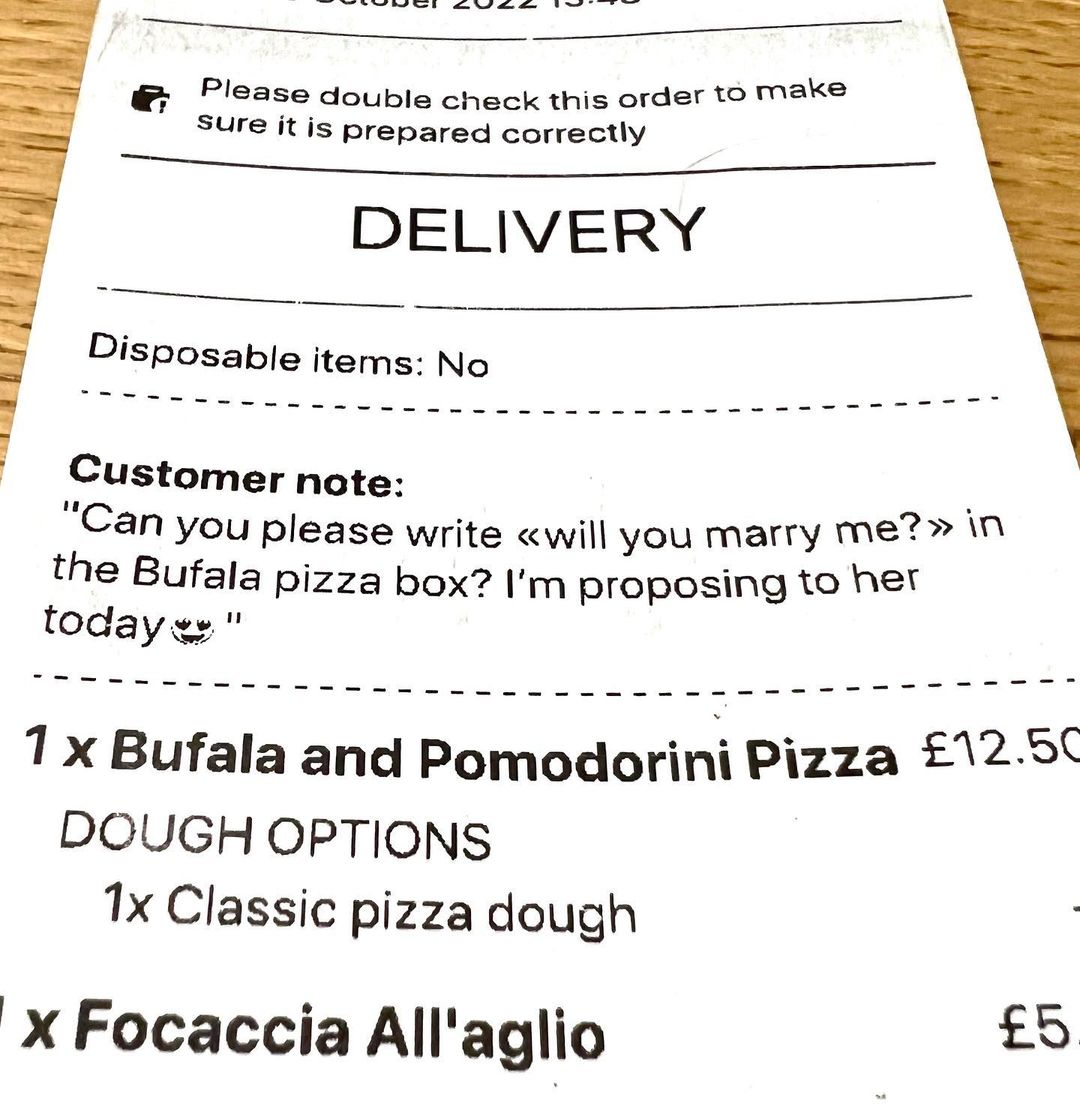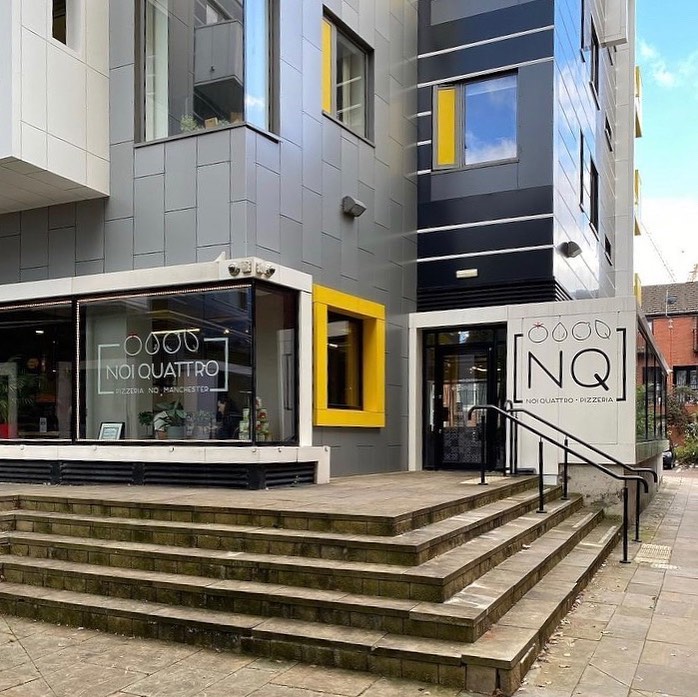 Opting for a single Pomodorino and Bufala pizza with classic dough and a Focaccia All'aglio, in the customer notes section the hopeful boyfriend added: "Can you please write <<Will you marry me>> in the Bufala pizza box? I'm proposing to her today."
More than happy to help play their part in the couple's love story, the restaurant obliged – writing the message on the inside of the box in large block capital letters.
Later sharing a picture of the receipt and pizza box itself to social media, the restaurant asked followers in the caption: "Well, how can you say no ?"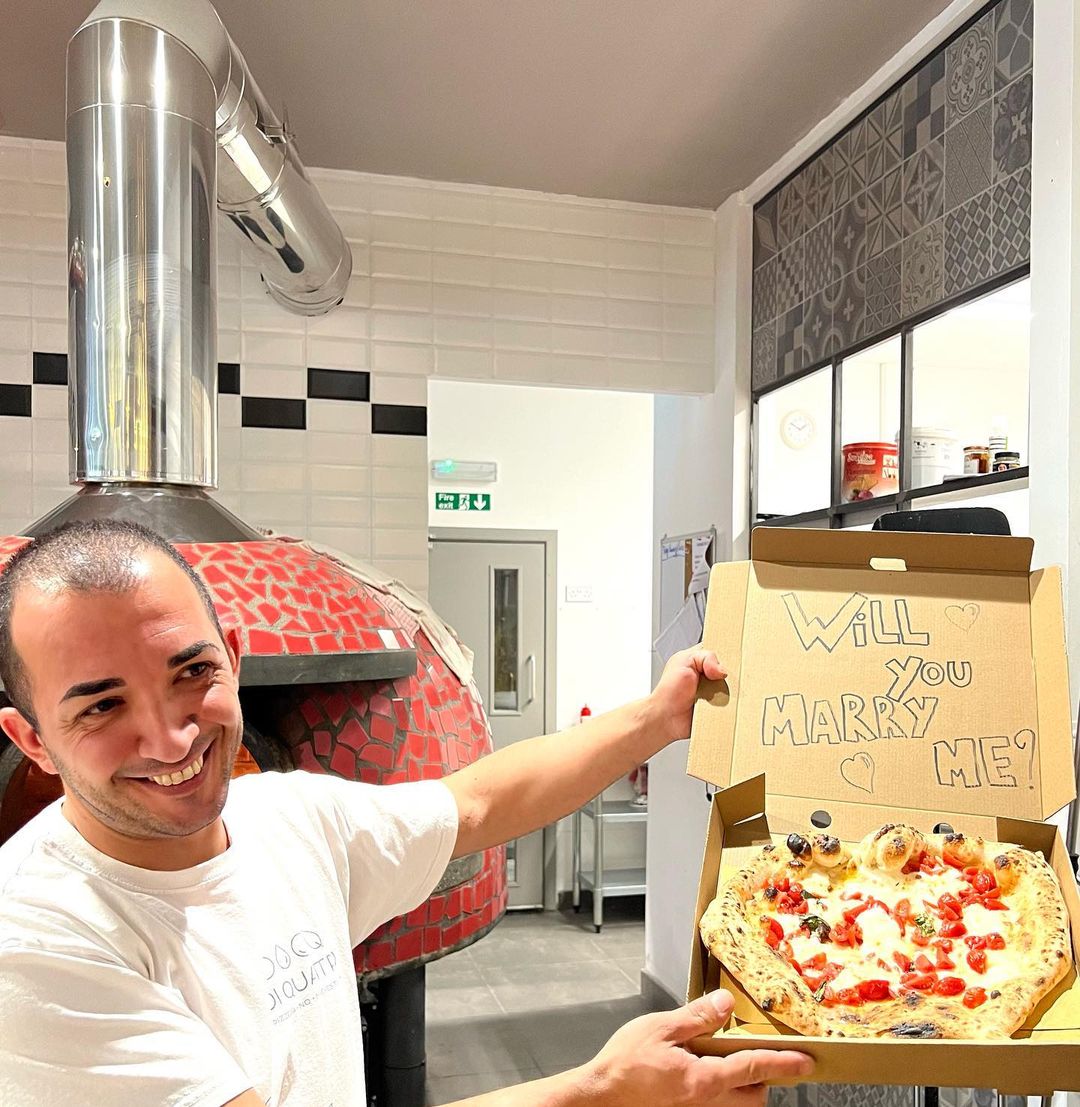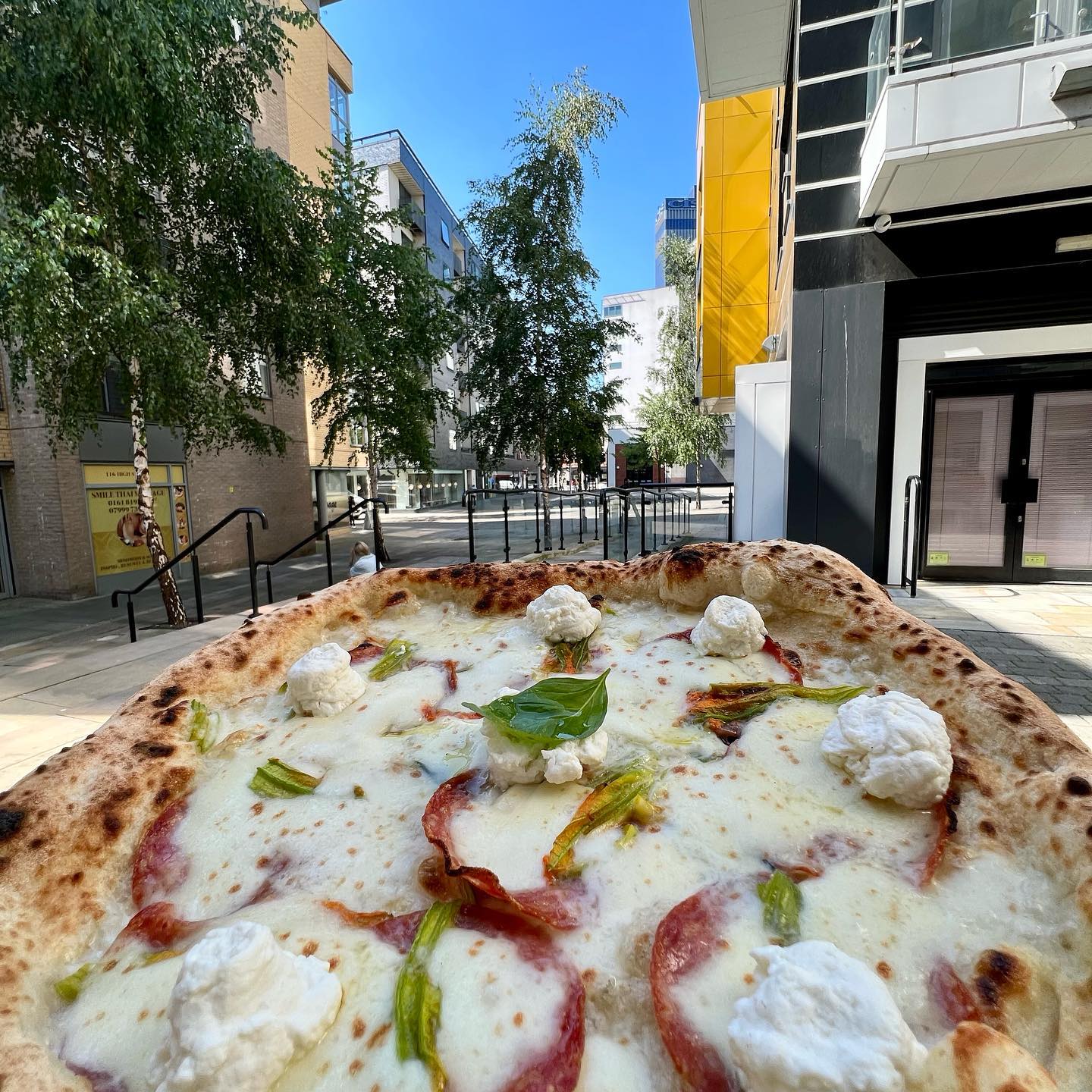 Since being shared on Wednesday night, the post has been liked over 400 times with followers quick to praise the restaurant and the man in question for such an ingenious proposal.
One person wrote: "a proposta perfetta non esis.." (meaning 'the perfect proposal doesn't exist…')
Another said: "You are awesome @noiquattro"
Read more: A Manchester coffee shop is selling pumpkin spice and mummy donuts
A third simply wrote: "Inspo" before tagging what appears to be her boyfriend in the comments.
Of course, the question on everyone's lips is this: did she say yes? Naturally, we asked, and as of yet the restaurant does not know – simply saying "we're waiting for a sign".
Watch this space.
Feature image – Noi Quattro