Manchester
A Manchester coffee shop is selling pumpkin spice and mummy donuts
Siop Shop has just released its Halloween-themed donuts, and we're a little bit obsessed.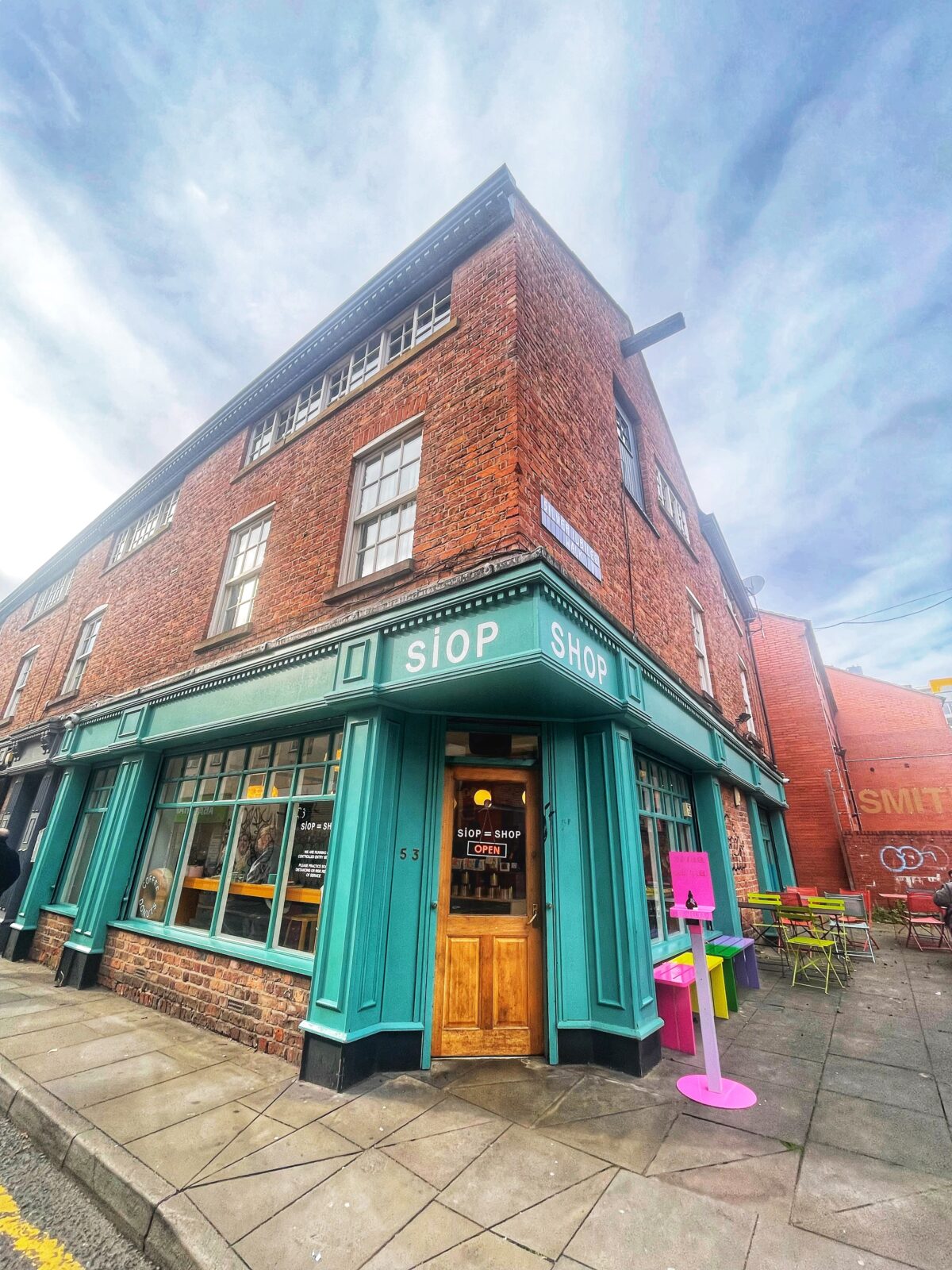 Spooky season is almost upon us, and with that comes all manner of ghouls and ghosts. Our favourite variety, most definitely, has to be the edible kind – and one Manchester baker has really delivered the goods this year.
Over on Tib Street, Manchester coffee and donut shop Siop Shop is pulling out all the stops this October by combining two of the harvest season's best attributes: Halloween, and pumpkin spice.
Shaped just like a little gourd, its pumpkin spice pumpkin donuts are covered in orange icing and topped with a green sugary 'stem', whilst inside they're stuffed with delicately spiced pumpkin creme patisserie.
Priced at £4.50 each, they're available at the Northern Quarter coffee and donut shop all month alongside a selection of other Halloween-themed donuts (or ghoul'nuts, as the shop's owner is calling them).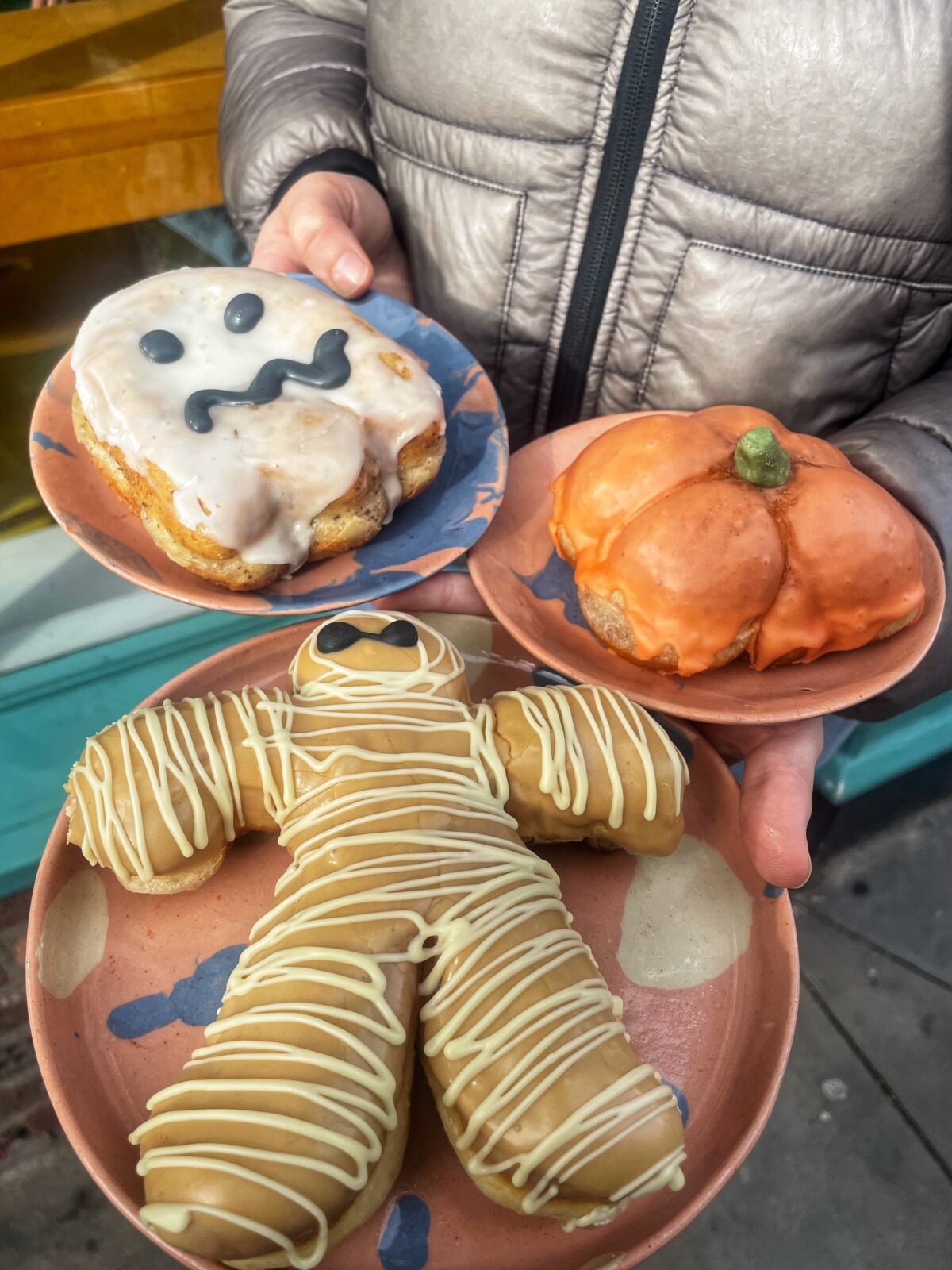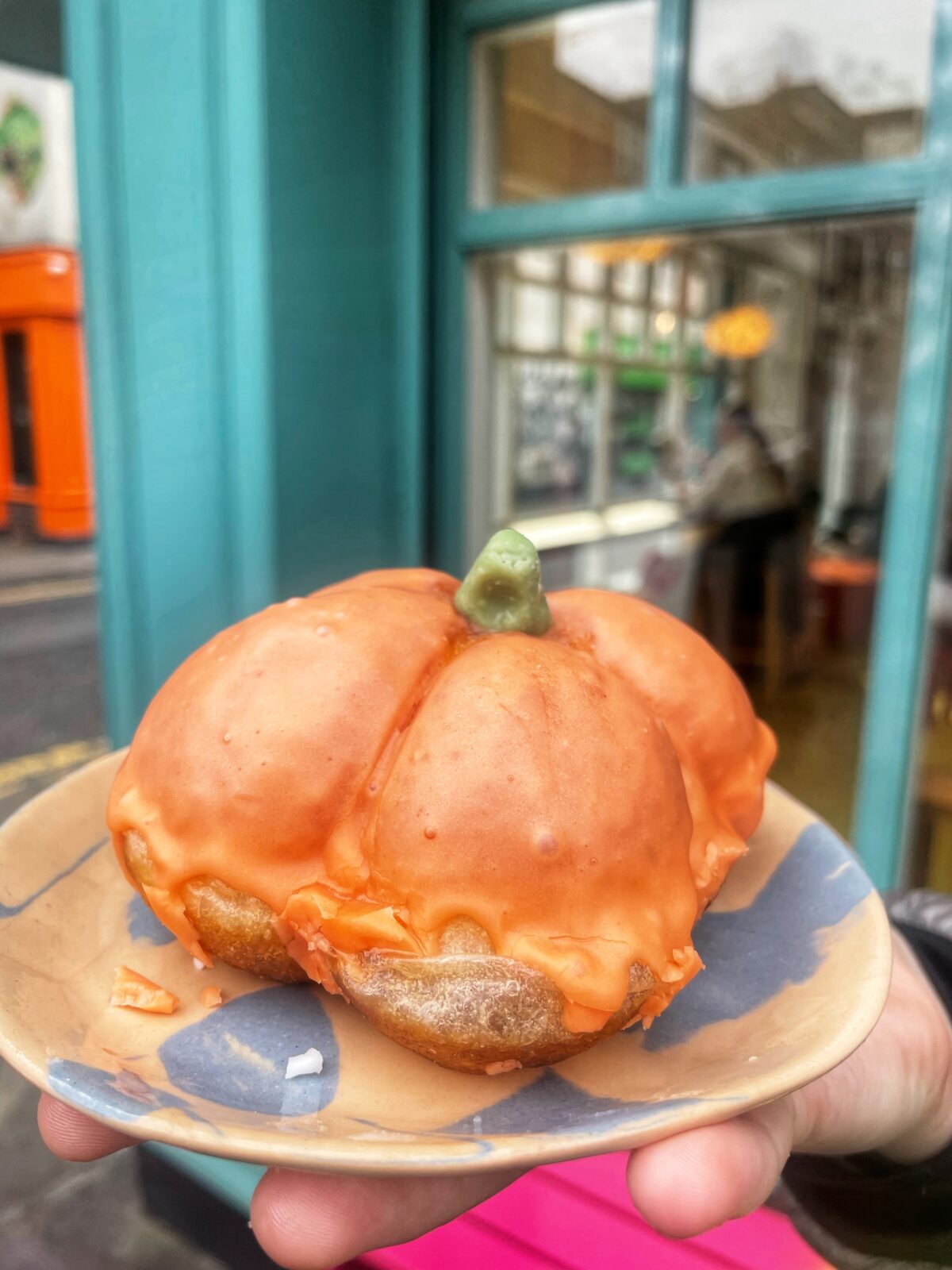 Alongside the pumpkin spice donuts, described by staff when we visit as 'undoubtedly the star of the show', Siop Shop is also selling coffee and white chocolate Egyptian mummies (£4.50), vegan ghosts (£4.20), and bone-shaped donuts covered in a classic glaze (£3.65).
Elsewhere, you'll find an array of coffees, classic donuts and salted caramel brownies, alongside giant sausage rolls and a selection of savoury danishes, filled with the likes of tomato, mascarpone and parma ham, or braised leek and feta.
Read more: The Chorlton bagel shop making its own pastrami out back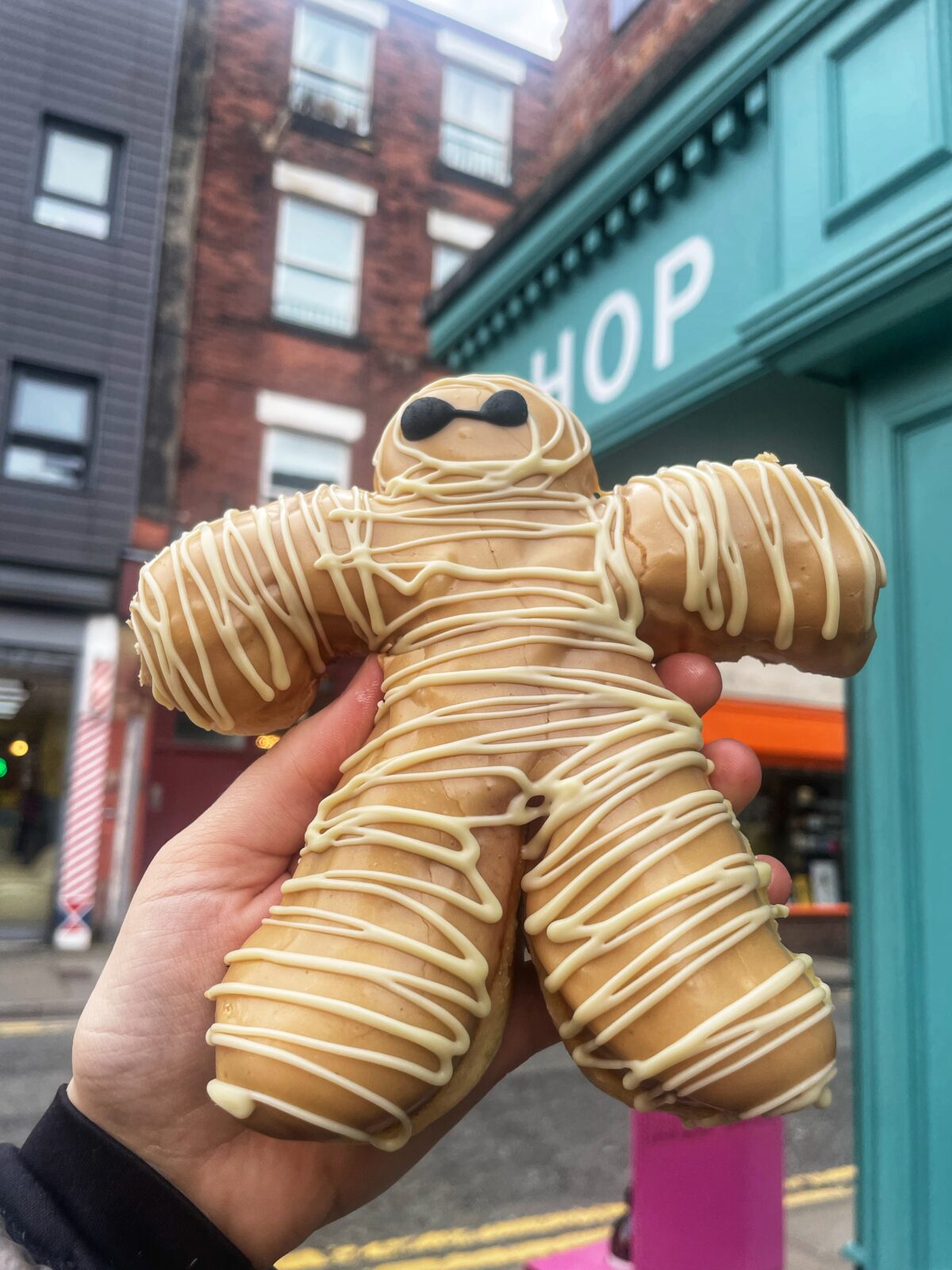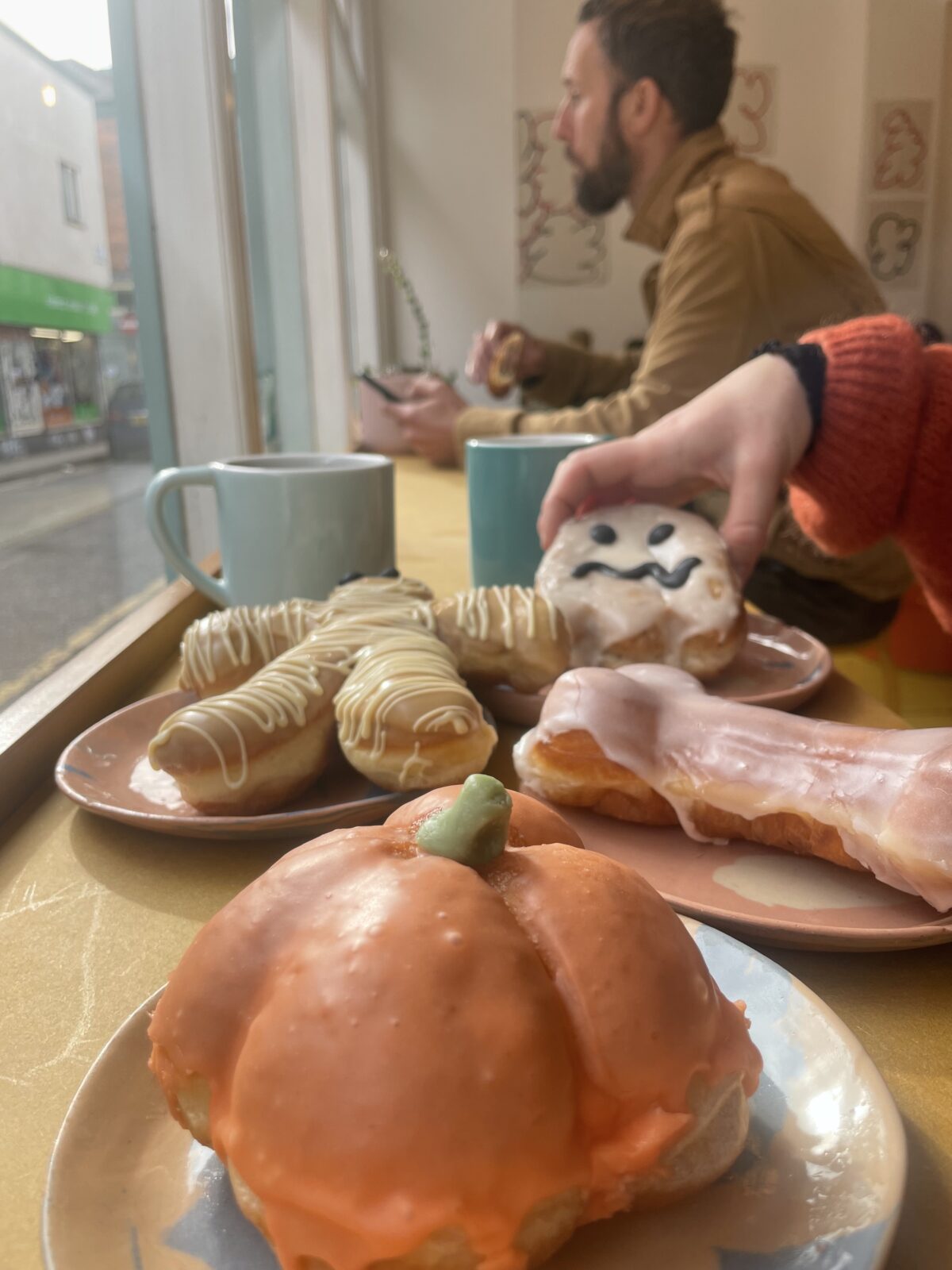 It's not the first time that Siop Shop has impressed with its themed donuts. Earlier this year, the bakers behind the cafe also released a series of amazing 'kiss off' Love Hearts specials for Valentine's Day.
The baking team took the nostalgic favourite and brought it firmly into 2022 with "crude, off-color sentiments" like 'kiss off', 'u stink' and, our personal favourite, 'prize pig'.
Read more: Manchester baker creates amazing 'kiss off' Love Hearts donut specials for Valentine's
If you consider yourself a fan of good coffee and donuts, then you really need to pay Siop Shop a visit. Trust us, you will have no regrets.
Feature image – The Manc Eats