Food & Drink
Historic 130-year-old pub plastered with controversial Winston Churchill mural
The popular pub has finally reopened its doors after a year - and it looks completely different with a huge new mural and London underground theme.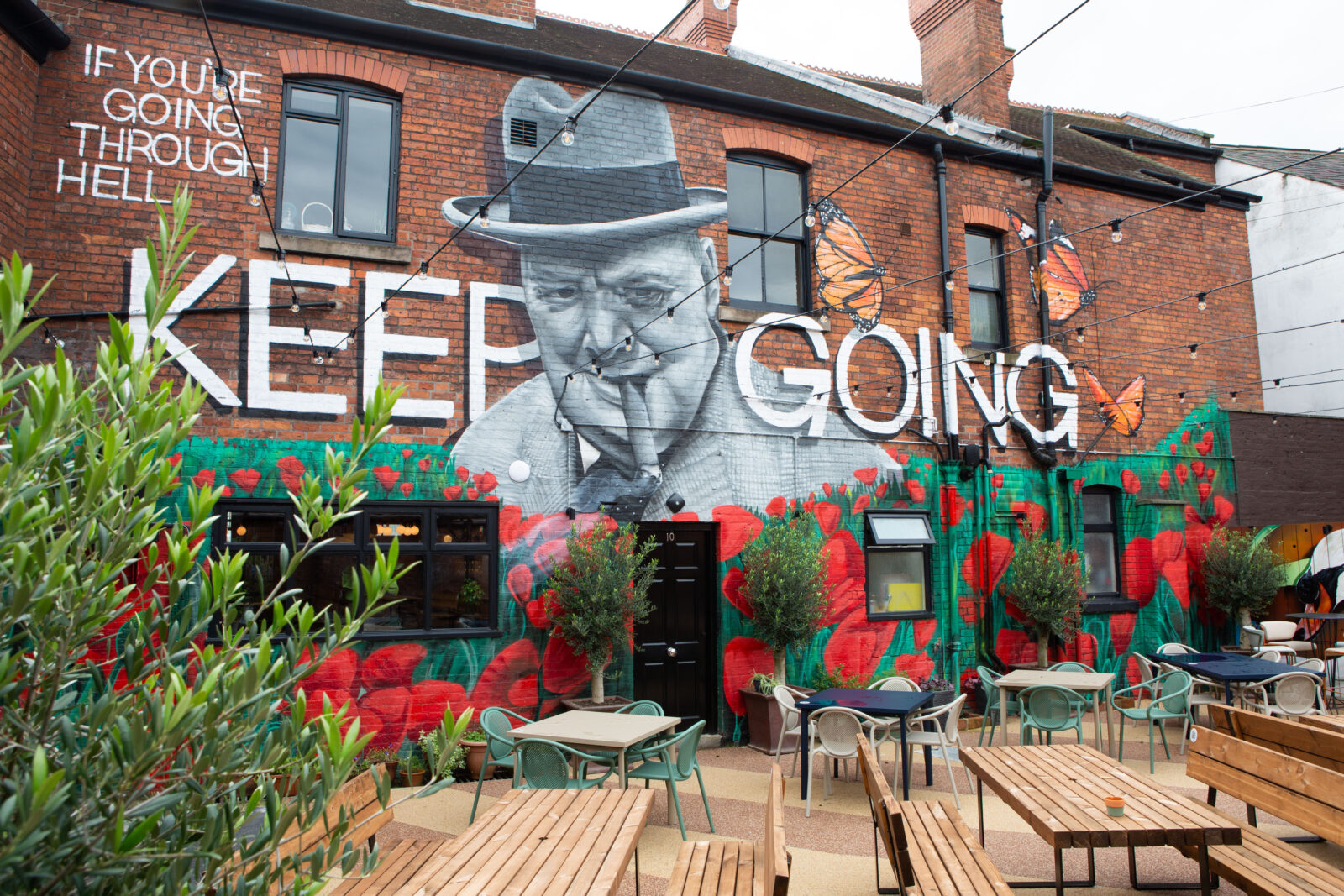 A historic pub in Cheshire has just undergone a huge refurb, and, as part of the makeover, its exterior has been plastered with a giant mural of Winston Churchill.
The controversial former Prime Minister appears in larger-than-life form on the back wall of the 130-year-old boozer.
He is now depicted at the Swan and Chequers in giant form smoking an equally gigantic cigar, alongside huge capital letters that read: "If you're going through hell, keep going."
The new mural nods to pub's history, having once welcomed Churchill in 1945 to make a speech.
However, whilst in 2002 Churchill beat out the likes of Shakespeare, Darwin and Brunel to be voted the greatest ever Briton, in recent years racial remarks of his have come under scrutiny – leading some to consider the wartime PM one of the UK's most intensely controversial figures.
According to John Charmley, author of Churchill: The End of Glory, the former Prime Minister certainly believed in racial hierarchies and eugenics, and in 1937 Churchill told the Palestine Royal Commission: "I do not admit for instance, that a great wrong has been done to the Red Indians of America or the black people of Australia.
"I do not admit that a wrong has been done to these people by the fact that a stronger race, a higher-grade race, a more worldly wise race to put it that way, has come in and taken their place."
The new Churchill mural is just one new addition to the historic 130-year-old Sandbach boozer, which has been owned by its Stockport-based brewery landlord Robinson's for nearly 100 years.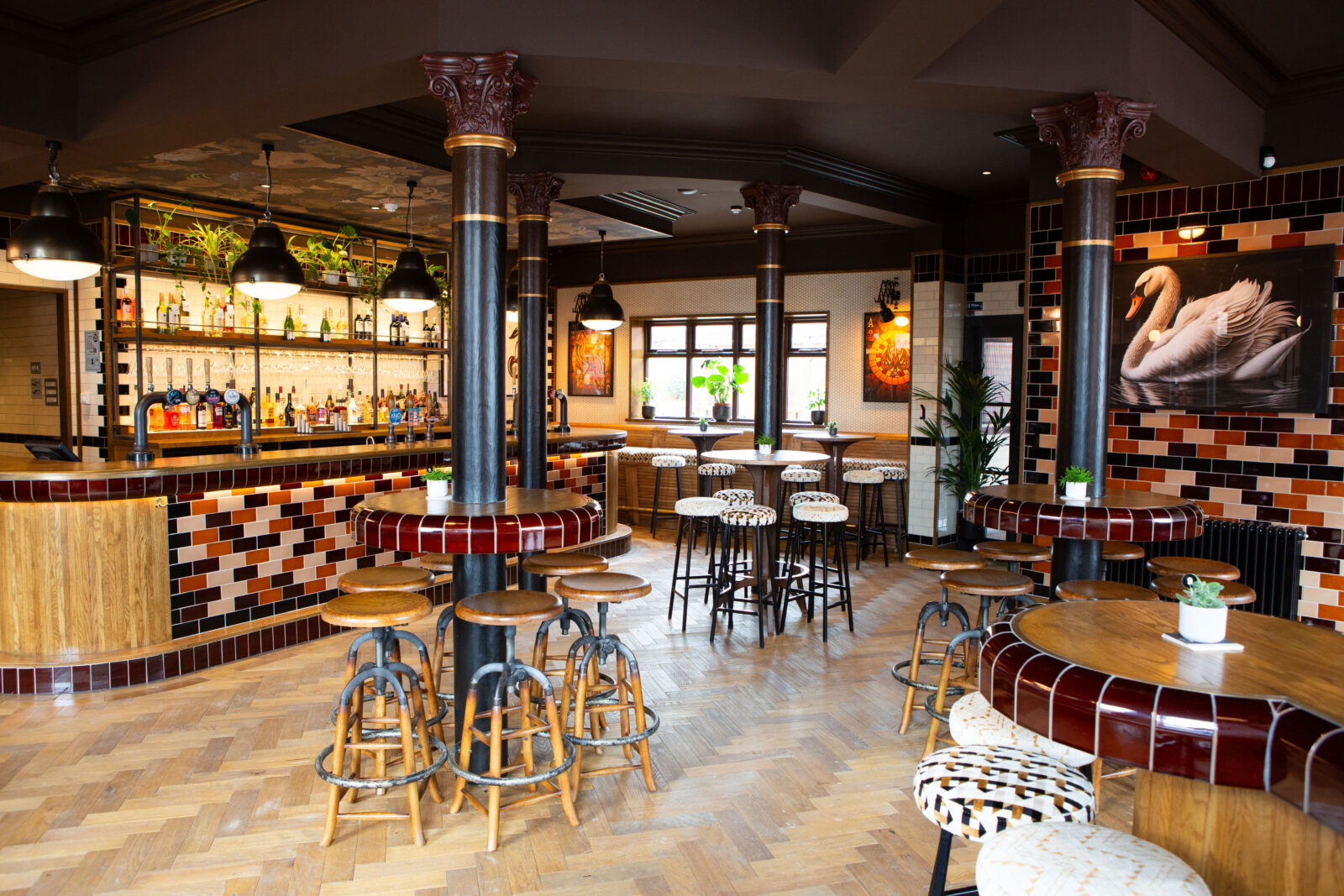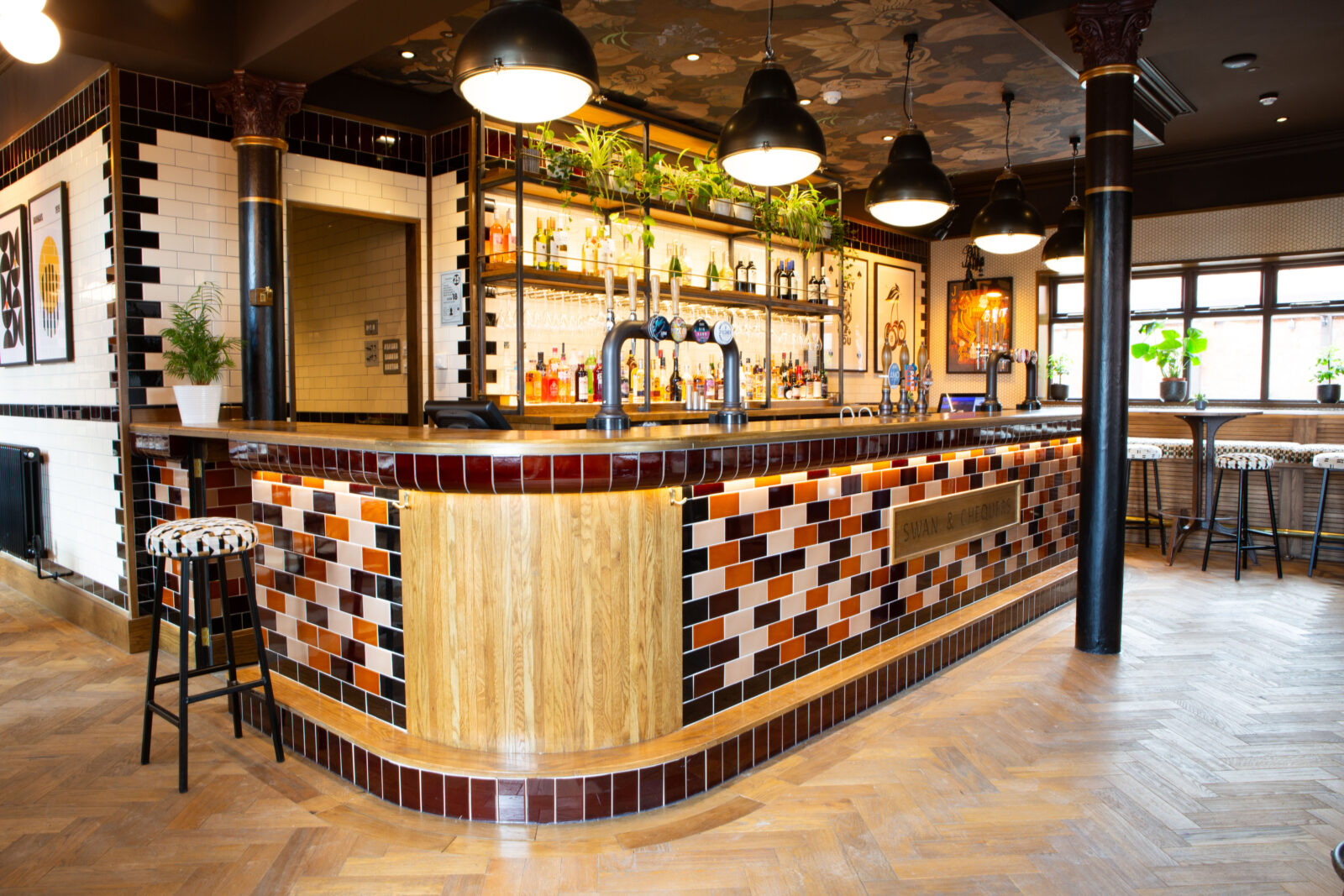 The pub, which started out as an old Corn Exchange, has some beautiful period features original stone signage dating back to the late 1800s.
After being shut for a year, it has reopened its doors and – alongside the new mural – it also features a new Victorian London underground theme.
Read more: New survey reveals almost half of all British households were 'too scared to put the heating on' last winter
Seating has been designed to mirror the 1950s metropolitan tube line, with railway pendant lighting and brown chequered tile work, as the mid-century London theme continues throughout.
Speaking on the refurbishment, Licensees Matt and Jaki Hurst said: "Our newly refurbished pub/bar was very well received over the weekend!
"Customers enjoyed our new seating area outside in the sunshine, and we look forward to continued success. It's been amazing meeting new customers as well as old.
"We're also excited to launch our food menu this Thursday, with dishes such as homemade sourdough pizzas, kebabs, smashed burgers, a soft-shell crab burger and 13 small plates to choose from."
Featured image – Supplied