Food & Drink
'It's not easy being green': The Manchester cafe turning discarded supermarket food into hearty lunches
Inside Manchester's new ethical cafe where "menus are for cowards."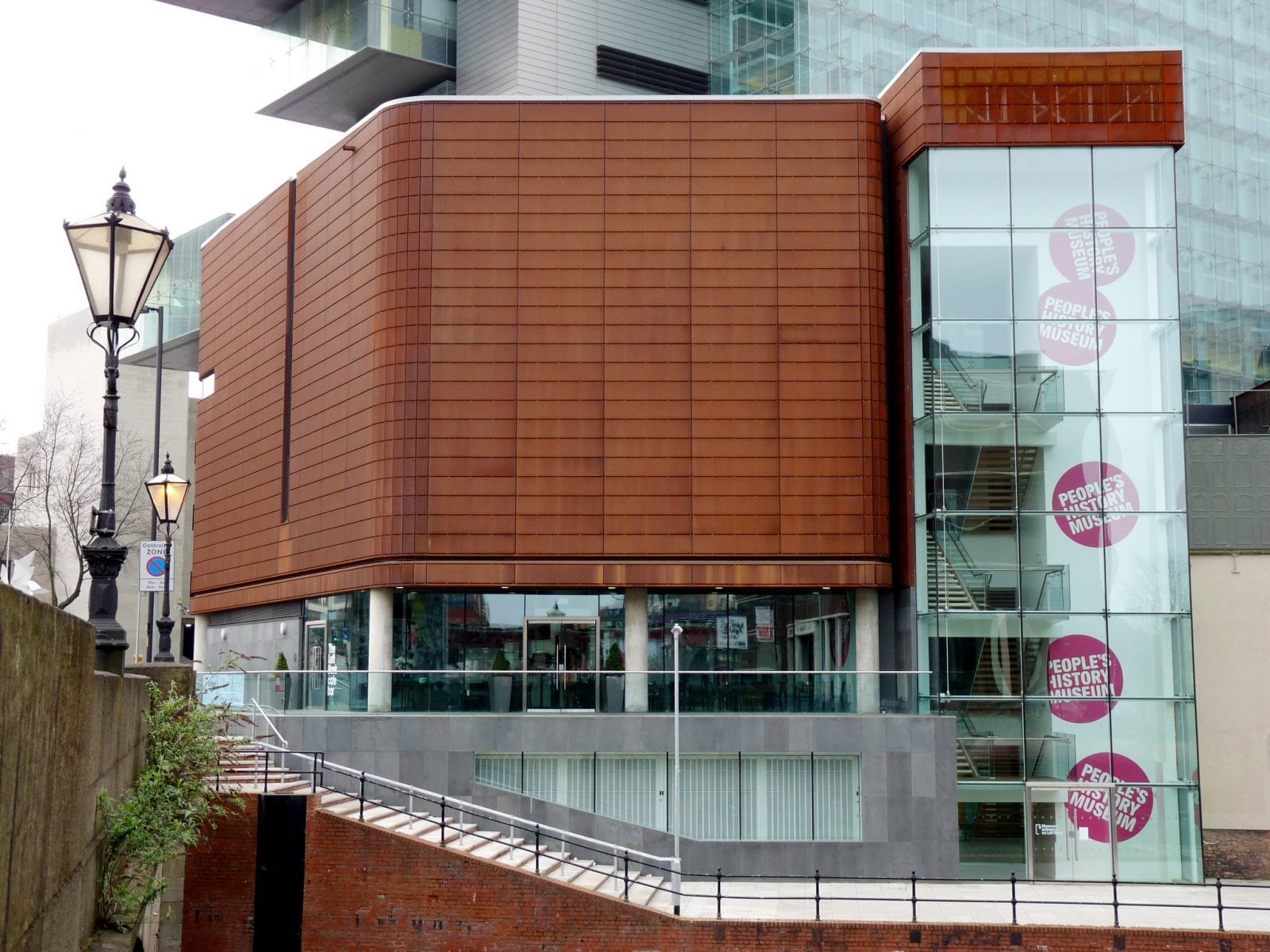 A new, ethical waterfront cafe has opened inside the People's History Museum on the edge of Spinningfields.
Serving up fat breakfast sandwiches and pastries for breakfast and wholesome dishes like tagines, stews and daals for lunch, it's got seating inside and out – including a beautiful evening sun trap overlooking the River Irwell.
Its owners are also currently in talks with Allied London to take over the space directly on the water, overlooked by Axel Void's Peterloo mural – a move we think would be a great boost to the area.
Here, menus are for "cowards" – or so we're told by founder and director Corin Bell, who we meet for an ethical breakfast and coffee ahead of the cafe's launch on Wednesday 19 May.
Asked how it feels to be opening after all the madness of the past year, she quips: "We're still in the middle of the madness, we're not done with the madness."
In all seriousness, though, Corin seems to have it all very much together. As she admits herself, "it's not easy being green" – even more so when you're trying to use any and all buying power the best you can to support the future you want to see.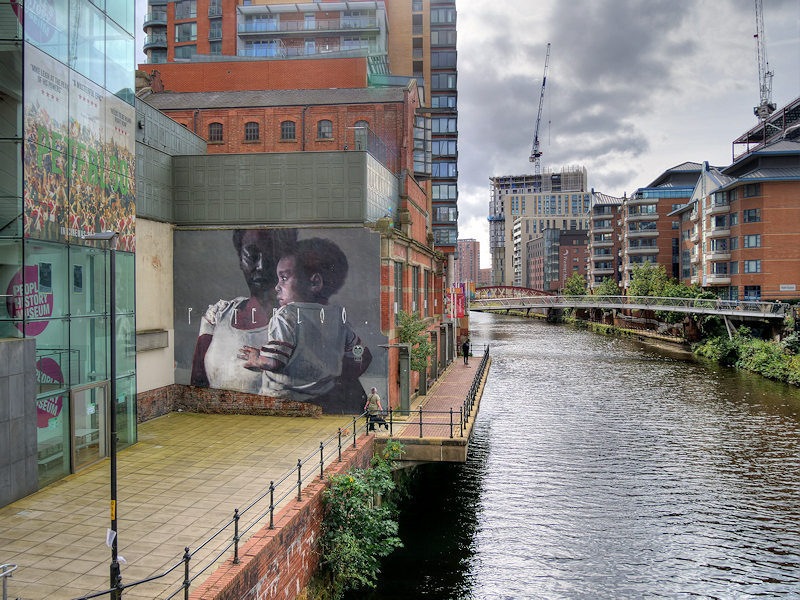 But the way we see it, they're doing a damned good job. Everything in the cafe is ethically sourced, right down to the chairs we're sitting on, which she tells us are made from repurposed fishing lines.
Initially, Open Kitchen had hoped to open the cafe in 2020, but instead were called upon to feed those in need during the pandemic – putting together roughly 140,000 meals for the city's most vulnerable residents.
Now firmly installed in the PHM and working with a huge range of food businesses right up and down the supply chain, the cafe intercepts food that would have otherwise ended up in the bin and turns it into hearty meals.
Working with everyone from farmers and wholesalers, to product manufacturers and big food factories that make products for supermarkets, they're touching on every point you can imagine – ensuring no food goes to waste.
Corin states: "If it's mouldy or it's bad, food is a business and it goes to waste. It's cheaper to dump it from the system than to keep it in. And that's where we come in."
"We work with cosmetic grade outs, fruit and veg that is too big, too small, a little bit bug-bitten, the wrong colour.
"We've had cauliflowers before that were rejected by a very large supermarket because they were the wrong shade of white."
"We [also] take lots of part-prepped ingredients, you know those massive bags of chopped onions and part-prepped potatoes and things like that you get. As soon as you start prepping veg like that it gets a very short shelf life."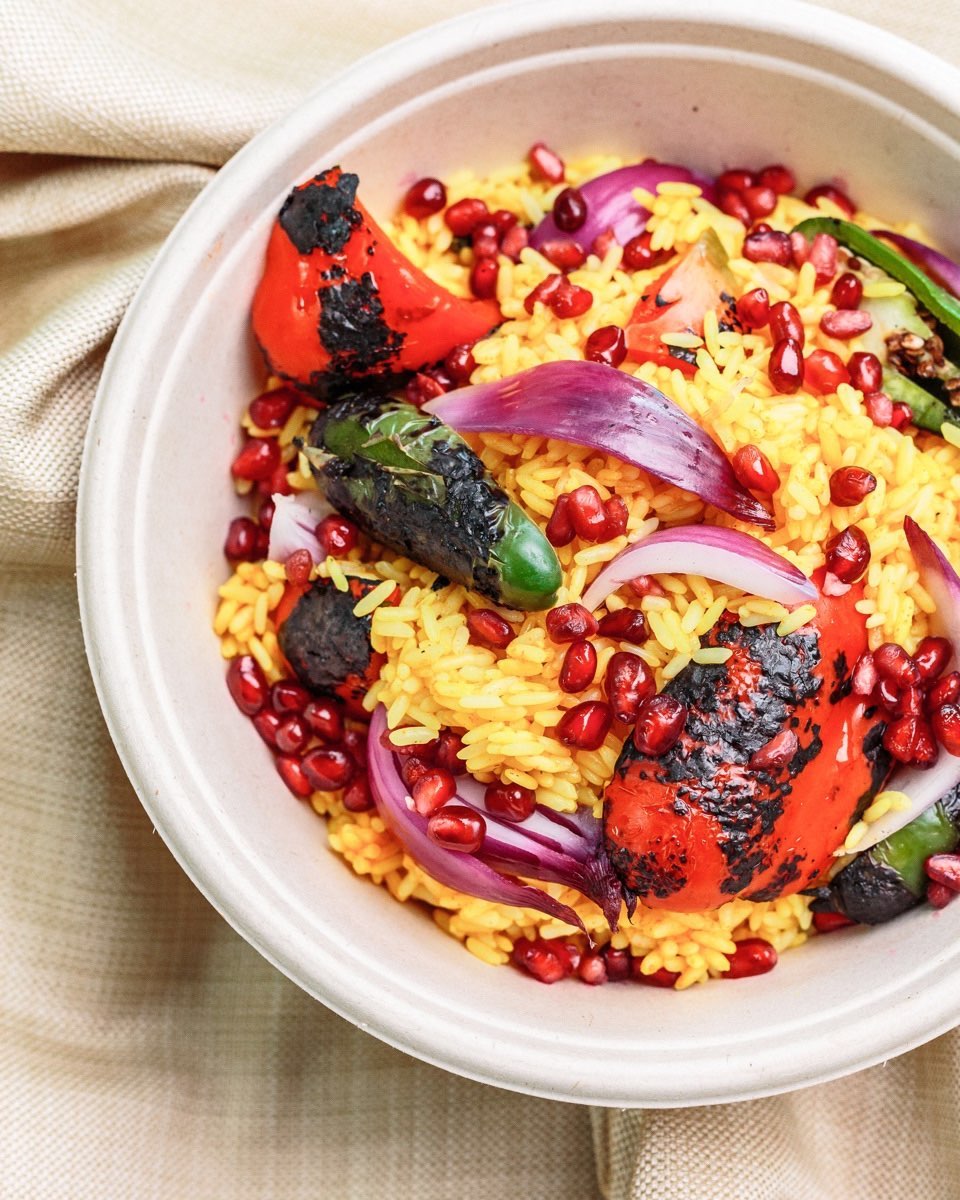 But they don't source everything for free. Some things, like the thick cuts of bacon in our breakfast sandwich, or the chunky slices of sourdough encasing it, are instead purchased locally from suppliers that meet the cafe's high ethical, sustainable and local requirements.
"It's that bit trickier from a food safety point of view, obviously you've got to be a lot more on it with high-risk foods," Corin explains.
This includes some small businesses the team knows are working very ethically, but have not perhaps bothered to go through the proper certifications, because "it's a hassle if you're a little family-run operation."
She tells us about a small farm in Derbyshire that has offered the cafe a whole mutton "about twice a year" and the kitchen's plans to do nose-to-tail butchering to ensure nothing goes to waste.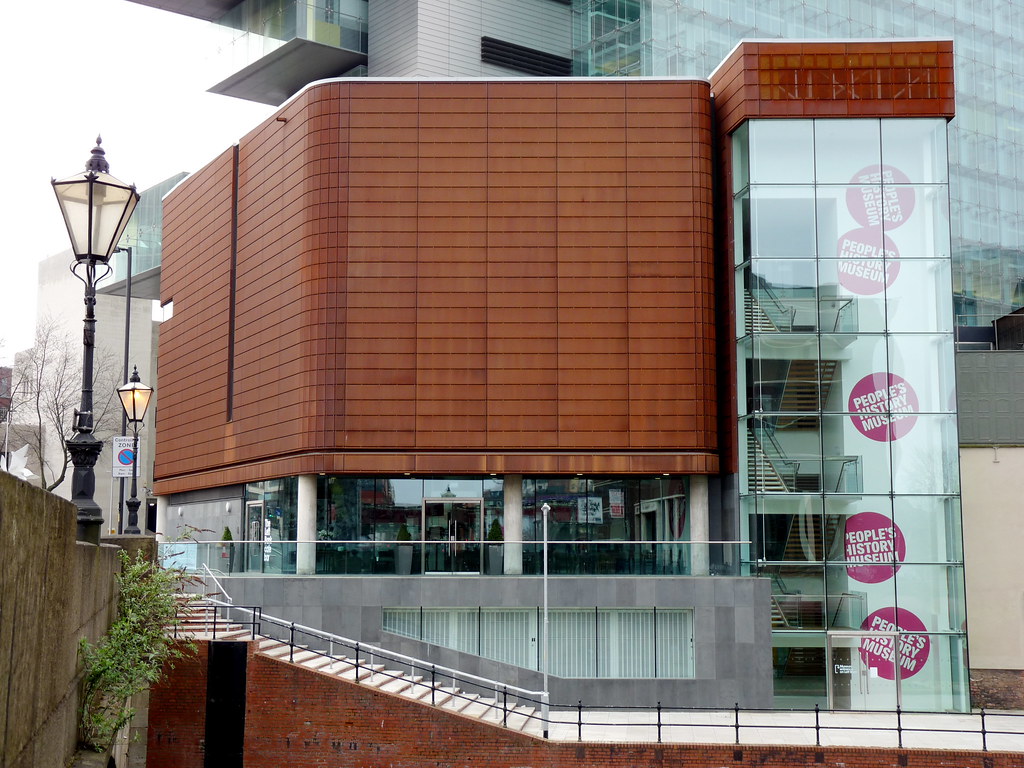 Further down the line, she also wants to introduce tasting evenings with small plates and wine that would educate diners on some of their amazing suppliers and ethical production processes.
Corin is aware that many people find the concept of living ethically daunting, and she acknowledges sourcing ethically is never simple.
Just by talking about the process of finding their coffee supplier Bird and Wild, who support the RSPB and use an old, sustainable farming method that also protects the habitats of birds, she reveals the minutiae detail that needs to be considered when making such decisions.
"You go, 'we need a coffee supplier' and then, 'oh god it's not that simple', because [often] they're clearing land, they're destroying the environment, there's child labour, there's militias controlling entire governments because coffee is a cash crop … so you go down these massive rabbit holes and every simple decision you want to make [is never simple].
"I can understand why some people think 'I can't win and it's exhausting' 'cause it is hard work, but I think that message, so long as you're making conscious choices and you're thinking about where it's come from and who is involved in making it, that's a start, and you just go from there."
To us, the beauty of a cafe like this means that, even if you do feel too overwhelmed to start implementing all of these ethical practices into your everyday life, you can start somewhere.
Namely, with a tasty bowl of ethical daal sat in the sun overlooking the River Irwell.