A local lockdown-born independent drinks company has launched a brand new 'Manchester Bee' cocktail.
Crozier Drinks – a newly-founded business by local creative Callum Crozier – has been going from strength to strength since its launch in October of last year, but is now bringing it back to the place where it all started with the launch of a drink that celebrates the city of Manchester and everything it stands for.
The Manchester Bee cocktail is a "tribute to the worker bees of the city".
Paying homage to "the greatest city on earth", the Manchester Bee cocktail is a delicious mix of honey whisky and honey, blended with refreshing lemon juice.
Made using fresh and quality ingredients, and recommended to be consumed responsibly within four days of opening, the Manchester Bee cocktail is best served by pouring 250ml of the pre-made drink into a shaker of ice, then shaking vigorously with one egg white, and serving through a single strainer over ice.
With each bottle serving three / four luxurious drinks, depending on glass size, simply top it off with a lemon wedge and other garnishes of your choice – and enjoy.
If celebrating the spirit of Manchester wasn't brilliant enough as it is, 20% of all profits from Crozier Drinks' newest tipple will be donated to Ancoats-based homelessness charity, The Mustard Tree.
The Mustard Tree creates opportunities for some of the most vulnerable people in our communities through providing practical support, friendship, connections into work, improvements to health and wellbeing, and new experiences that encourage aspiration.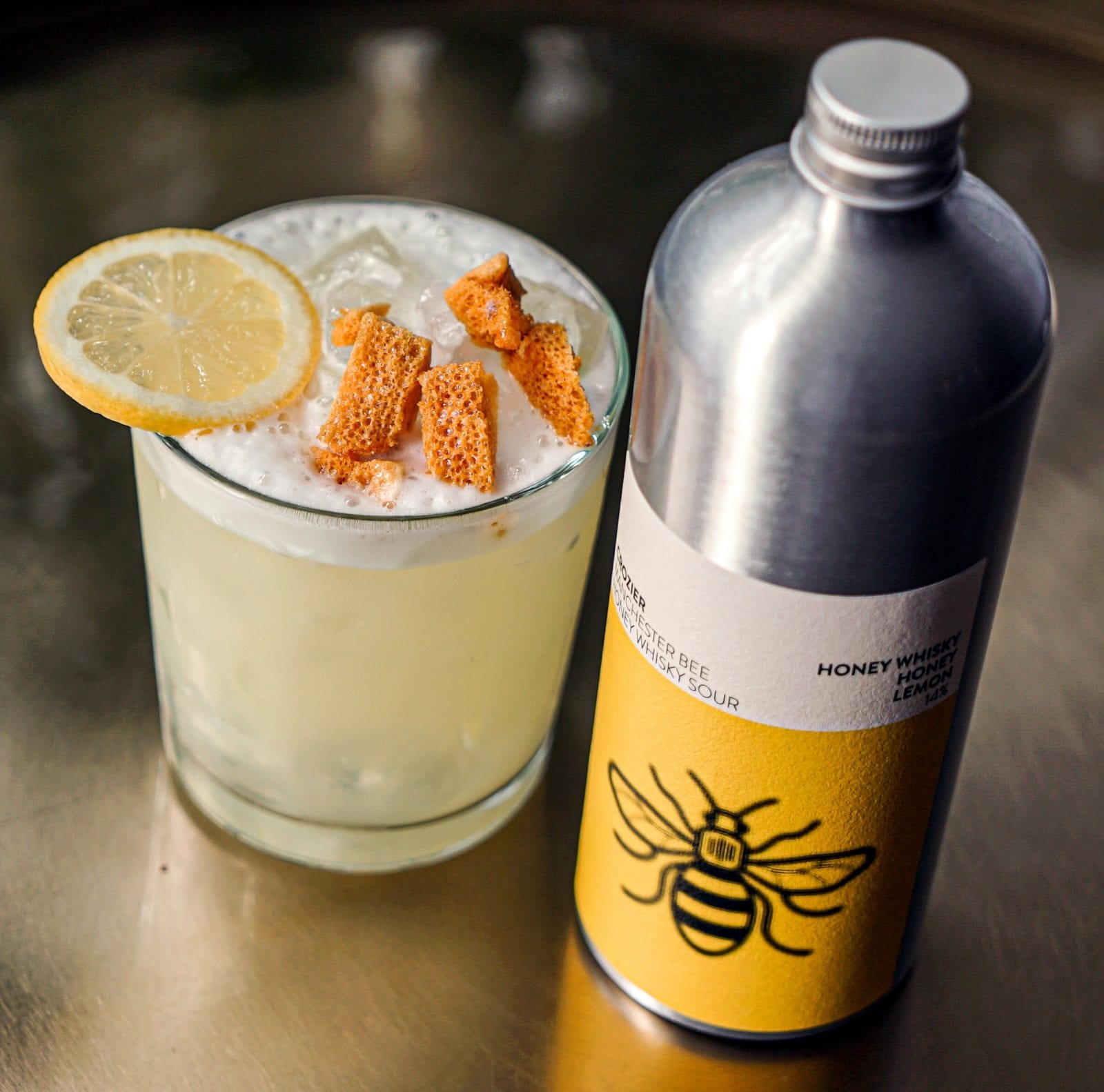 The charity believes in a Greater Manchester where everyone has the chance to be a connected, valued and contributing member of society.
The Manchester Bee cocktail will set you back just £20 for a 500ml (14% ABV) bottle.
You can find more information – including COVID-safe delivery precautions – and grab your very own bottle on the Crozier Drinks website here.