Food & Drink
Nell's Pizza is finally reopening for takeaway at Common this week
The "NYC-inspired, MCR made" pizza parlour is bringing its substantial slices back to the Northern Quarter.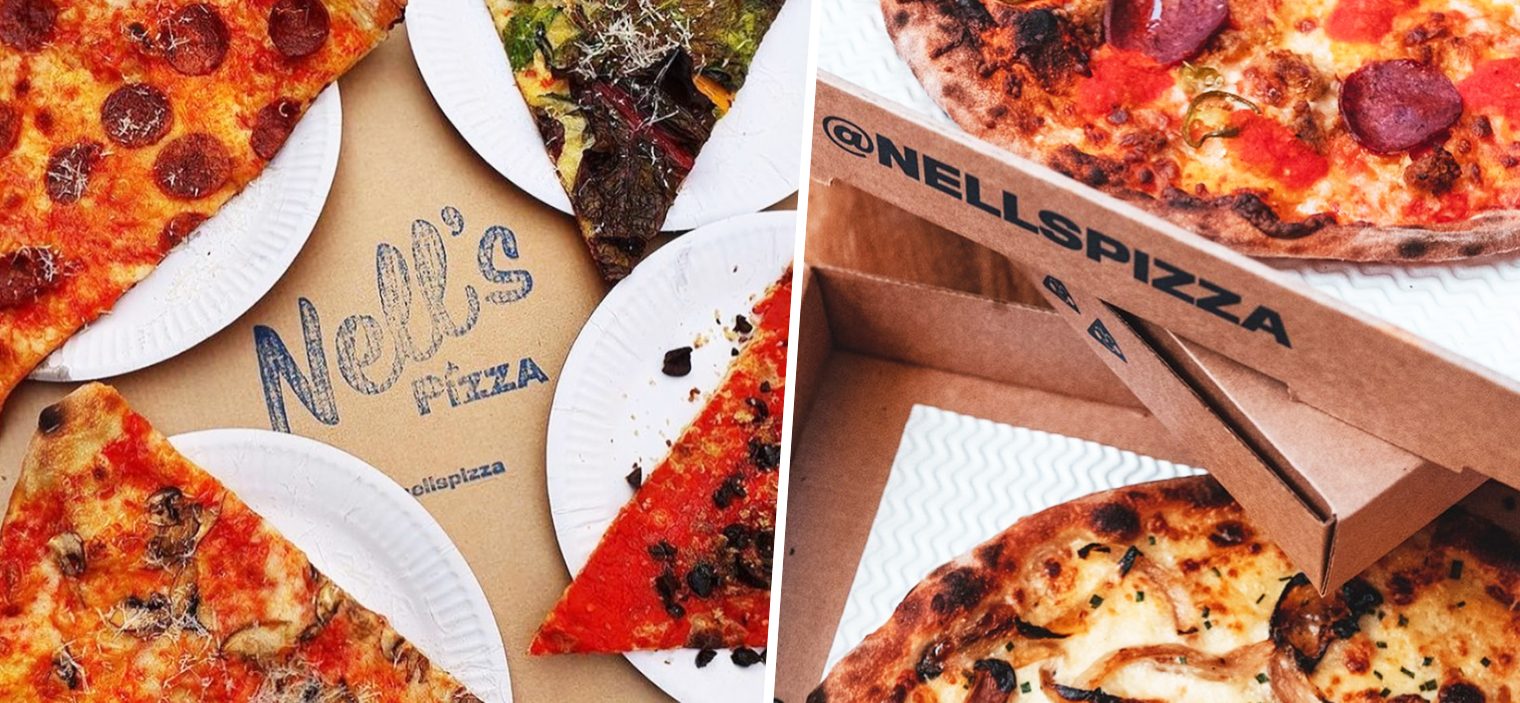 Hugely popular NYC-inspired pizza parlour Nell's Pizza is finally bringing its "substantial pizza slices" back to the Northern Quarter this week.
The "NYC-inspired, MCR made" eatery – famous for its 22″ pizza slices – has become a firm favourite of city centre foodies since arriving at Common last year, but has unfortunately been temporarily closed for the past few months.
The owners of Common and Nell's Pizza made the difficult decision to close following the announcement of England's third national lockdown back at the start of January.
This decision was taken primarily due to declining footfall in the city centre.
Explaining the choice to shut up shop in a post to social media, Common said: "Our hand has been forced by the new government grants that are contingent on sites closing [and] sadly it now makes more sense for us to furlough staff and close, [rather] than stay open and plod on in a ghost town city centre.
"After 16 years in the game on Edge Street, this will be our longest closure and it is highly gutting [but] lots of other businesses are in the same boat as us so please support where you can if any of your local neighbourhood pivot experts are staying open / operating online / delivering etc".
While the doors to Common may have been closed, Nell's Pizza has remained open for takeaway services at The Beagle in Chorlton throughout the duration of the current lockdown.
But is now set to return to its original Northern Quarter hub from this Thursday.
Both Common and Nell's Pizza will be coming "back in style" as a takeaway service this Thursday, and will be open every Thursday – Saturday, from 4pm – 9pm for the next two weeks, before reopening for outdoor hospitality from 12th April, at the earliest.
Orders can be placed for Click and Collect on the Common & Co app here, or via Deliveroo.
Advanced bookings from 12th April onwards are currently not being accepted, as Common will instead be operating on a first-come-first-served / walk-in basis.
You can find menus and more information here.