Food & Drink
Sugo Pasta Kitchen launches Kickstarter for its new Sale restaurant after hitting 'funding brick wall'
Sugo Pasta Kitchen is hoping to crowdfund its way to its third restaurant, saying that the banks 'aren't keen' to lend to indie restaurants in the Covid climate.
The renowned Italian restaurant already has sites in Altrincham and Ancoats.
Its third, in the regenerated Stanley Square in Sale, is due to open in the coming months.
The team behind Sugo have managed to cover most of the money needed to build the restaurant themselves.
But they say they're £85,000 short and have 'hit a funding brick wall'.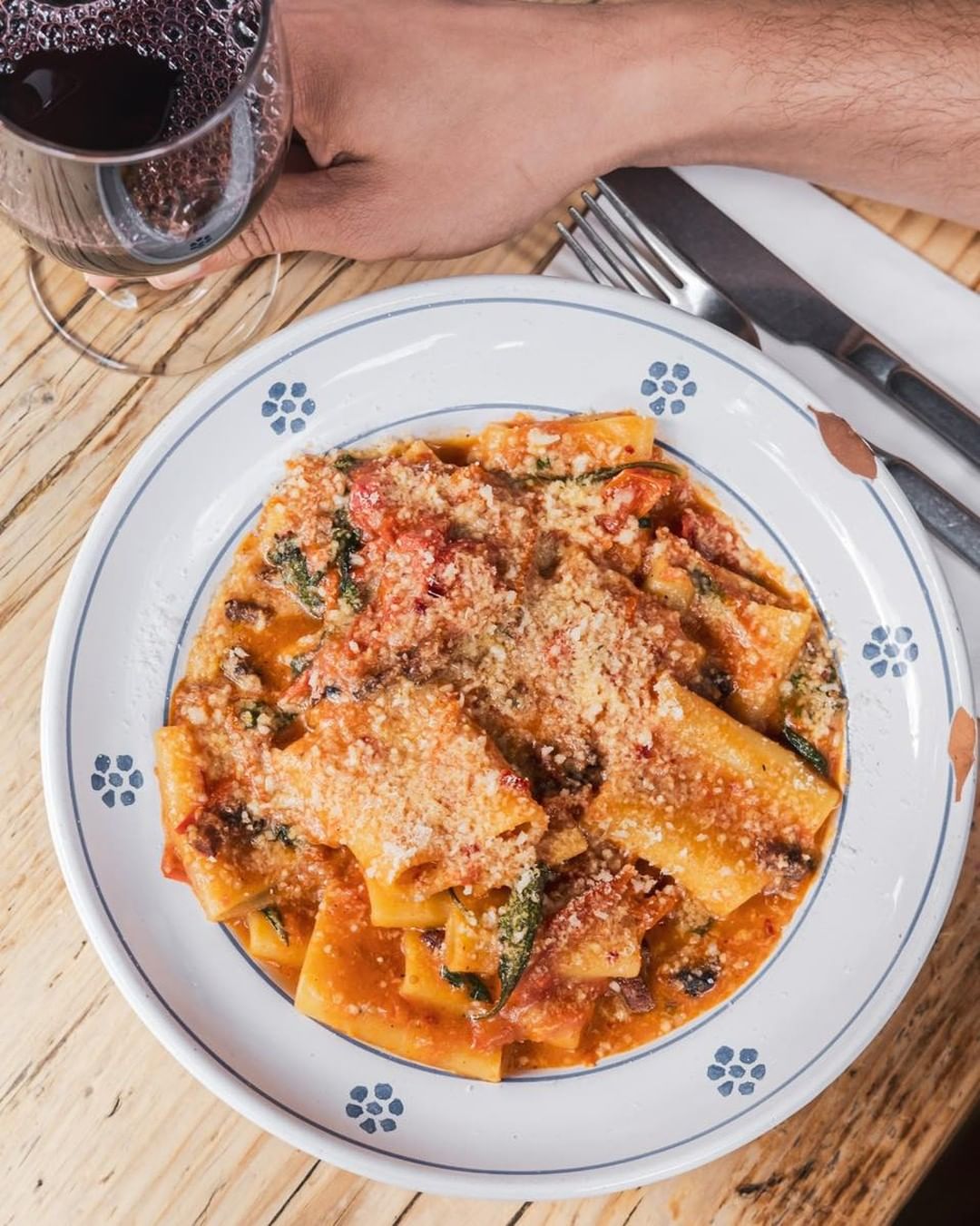 They hope that their Kickstarter campaign will help them to raise the remaining funds, with supporters able to make pledges in exchange for rewards.
The rewards include meals in the restaurants, unlimited pasta for a year, and private restaurant takeovers.
At the time of writing, they have already raised more than £17,000 from around 200 backers.
Sugo posted: "For our sins, we decided at the beginning of 2021 that we'd love to open our third restaurant and back the regeneration project taking place at Stanley Square in Sale.
"Since we opened our original restaurant in Altrincham in 2015 and then Ancoats in 2018, we've often been asked to open in Sale!
"The project in total costs £275k, and we've managed to cover £190k ourselves. But, unfortunately, the banks aren't keen to lend to indie restaurants right now due to covid, so there's no better time for us to launch our first ever crowdfund.
"We aren't asking for something for nothing; essentially, you're buying gift vouchers that you can redeem at any of our restaurants whenever you choose in 2022.
"So, if you like to visit us anyway, you're paying for your next trip to us upfront so we can finish our fit-out. That's all there is to it.
Read more: The Book of Mormon forced to cancel Manchester shows at the eleventh hour
"Alternatively, it makes a superb Christmas present too!
"Lastly, a massive thank-you to everyone who has been part of our journey thus far. We really couldn't have done it without you.
"The best is definitely yet to come!"
Speaking to The Manc back in July, co-owner Michael De Martiis said: "In both Altrincham and Ancoats we came in at the beginning of a new food and drink revolution and we've got that same buzz with Stanley Square and Sale.
"We're going to put our heart and soul into creating a Pasta Kitchen in the heart of Sale that will be cherished for generations to come."
Featured image: Sugo