Food & Drink
The Blues Kitchen and DevilDog Sauces are teaming up for a hot wing eating competition – and you can enter
There'll be five rounds of fiery heat in the path to crowning glory.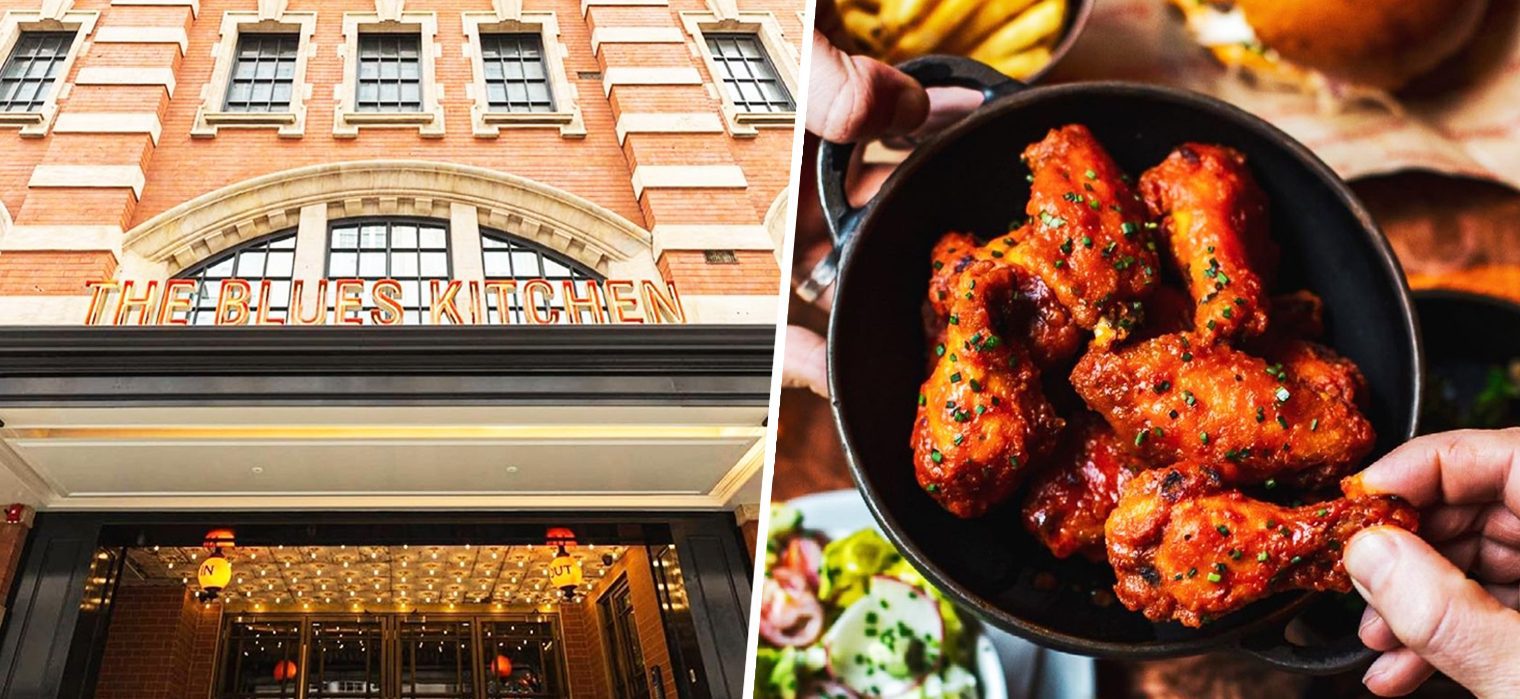 The Blues Kitchen is teaming up with Manchester's DevilDog Sauces to host a Flamin' Hot Wing Eating Competition this month.
And if you're feeling brave enough, you can stick your name down now.
For the fifty brave foodies who fancy taking part in the challenge, there'll be five rounds of fiery heat in the path to crowning glory.
In each round, The Blues Kitchen's infamous wings will be coated in one of DevilDog's glorious spicy sauces, with a one-of-a-kind, fire-in-your-mouth sauce like you've never experienced before lined up for the grand finale.
The evening will be hosted by Manchester's very-own Tilly Tillz, who will makes sure the audience are entertained while the competitors are tackling a range of chilli peppers.
The first round sees competitors munch on wings coated in DevilDog's 'Mango, Scotch Bonnet & Lime' sauce, which is a nice, light 400,000 Scoville units to start. Round two will be the 'Reaper, Scorpion & 7 Pot Chilli' sauce, which is a blend of Carolina Reaper (around 1.6 million Scoville units), Trinidad Scorpion Butch T (1.2 million units), and 7 Pot Primo (up to 1.3 million units), which makes for an extra hot sauce that will most likely cause competitors to break a sweat.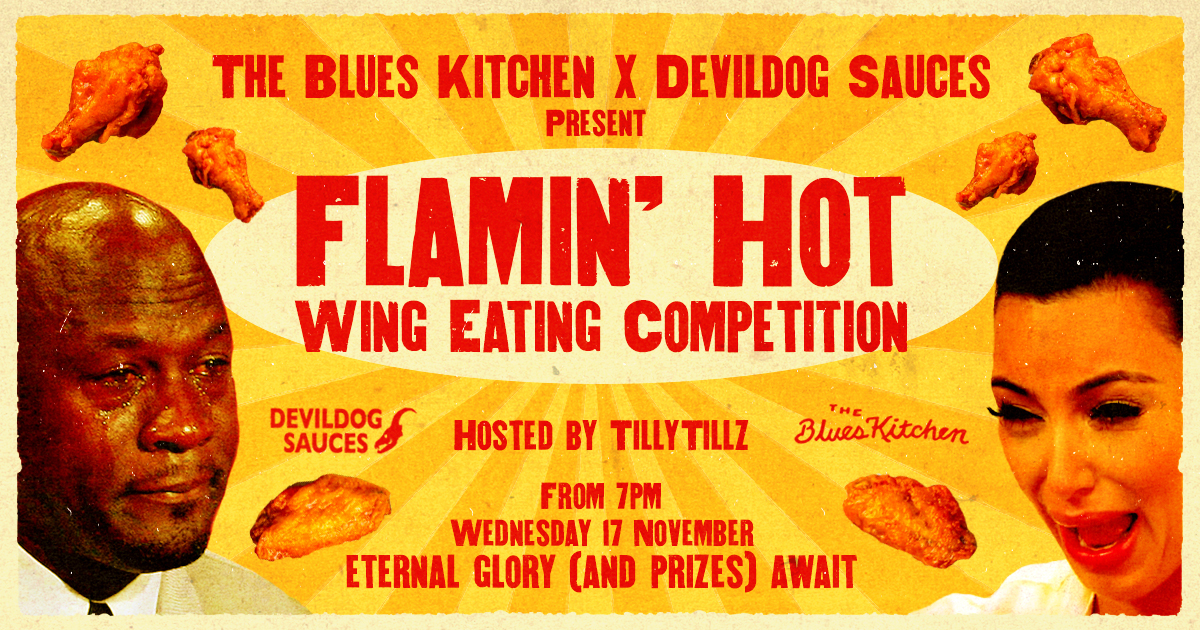 Round three is the lethal 'Naga Viper', a fiery combination of the Trinidad Scorpion, the Naga Morich, and the Ghost Pepper, with Asian spiced plum and raspberry.
The legendary Caroline Reaper makes a comeback in round four, with a dash of blackberry, lemon and thyme. This pepper is red and gnarled, with a bumpy texture and small pointed tail – the devil embodied in the form of a pepper.
Not for the faint hearted, this one is super hot and the gateway to the last round.
Survivors will proceed onto the fifth and final round, and for this one, DevilDog Sauces have created a very special sauce especially for the occasion that's made with Armageddon Chilli – clocking in at 1.3 million Scoville units, 400 times hotter than your average jalapeño – white vinegar and red bell peppers.
What will the champion get once they're crowned the winner? Well, first and foremost, they'll receive the grand prize of eternal glory – but they'll also get a nice £50 tab to spend on food and drink at The Blues Kitchen.
Don't worry if you're not up for the challenge, then you can just go along and watch for free, and tuck into some not-so-spicy wings too while you're at it.
Think you're brave enough though? You can sign up to the challenge here.
Featured Image – Instagram (@theblueskitchenmcr)