Food & Drink
There's a new food waste cafe opening up in Manchester city centre
Open Kitchen is arriving at People's History Museum to offer food and drink that's good for both people and planet.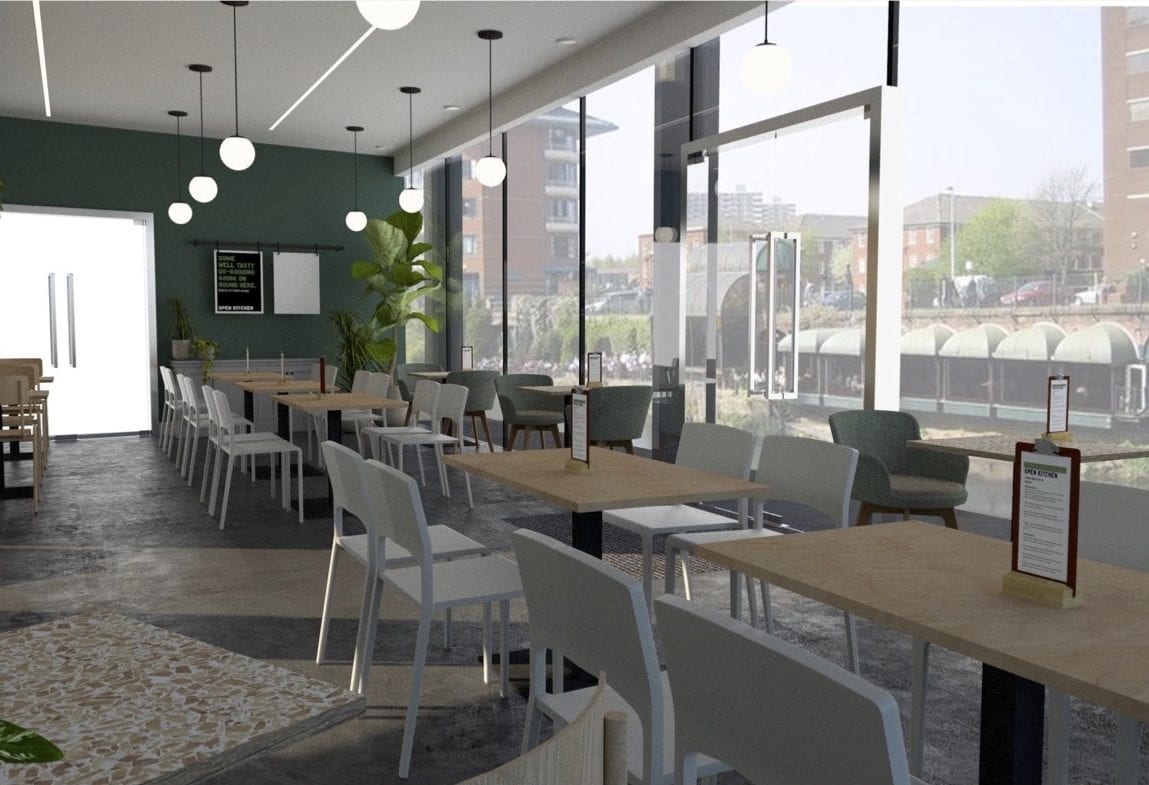 A brand new cafe concept intercepting food that would otherwise go to waste is set to open up in Manchester city centre in just a few months time.
People's History Museum (PHM) has announced that it is partnering with Manchester's leading food conscious company, Open Kitchen, to bring a "sustainable food revolution" to its Spinningfields site in May.
Open Kitchen at People's History Museum will be the first museum cafe and bar in the country to utilise food waste.
Alongside working with a range of food businesses to source perfectly-edible food that would otherwise go to waste, Open Kitchen also purchases ingredients from a sustainable food chain – local, seasonal, organic, independent, short supply chains and Fairtrade – and supports other ethical businesses and social enterprises.
This also makes it the first of its kind in the UK to take this combined approach.
So, as a place where "ideas worth fighting for" are shared, explored and championed, People's History Museum appears to be the perfect place for Open Kitchen to call home.
With a launch date all set to coincide with the reopening of People's History Museum on Wednesday 19th May, Open Kitchen will be a "fresh and modern cafe and bar" overlooking the River Irwell, and it will "celebrate sustainable and ethical produce" with an all-day menu that caters to everyone, from museum visitors, to after work socialisers, families and more.
In the evening, the scene will switch to offer table service drinks and small plates too.
Although the full menu is yet to be revealed, you can expect to see a wide variety of vegetarian and vegan options, alongside a smaller selection of meat dishes using locally-reared and sourced meat, that all changes with the season.
Open Kitchen will be working directly with farms to highlight the sustainably-produced fruit and veg that is already grown in the North West.
Sustainability also "feeds into every element" of the cafe, as the cafe's interior will be kit out using up-cycled, recycled and reclaimed materials, as well as staff uniforms being Fairtrade, organic and locally made, and all of its takeaway packaging set to be 100% compostable.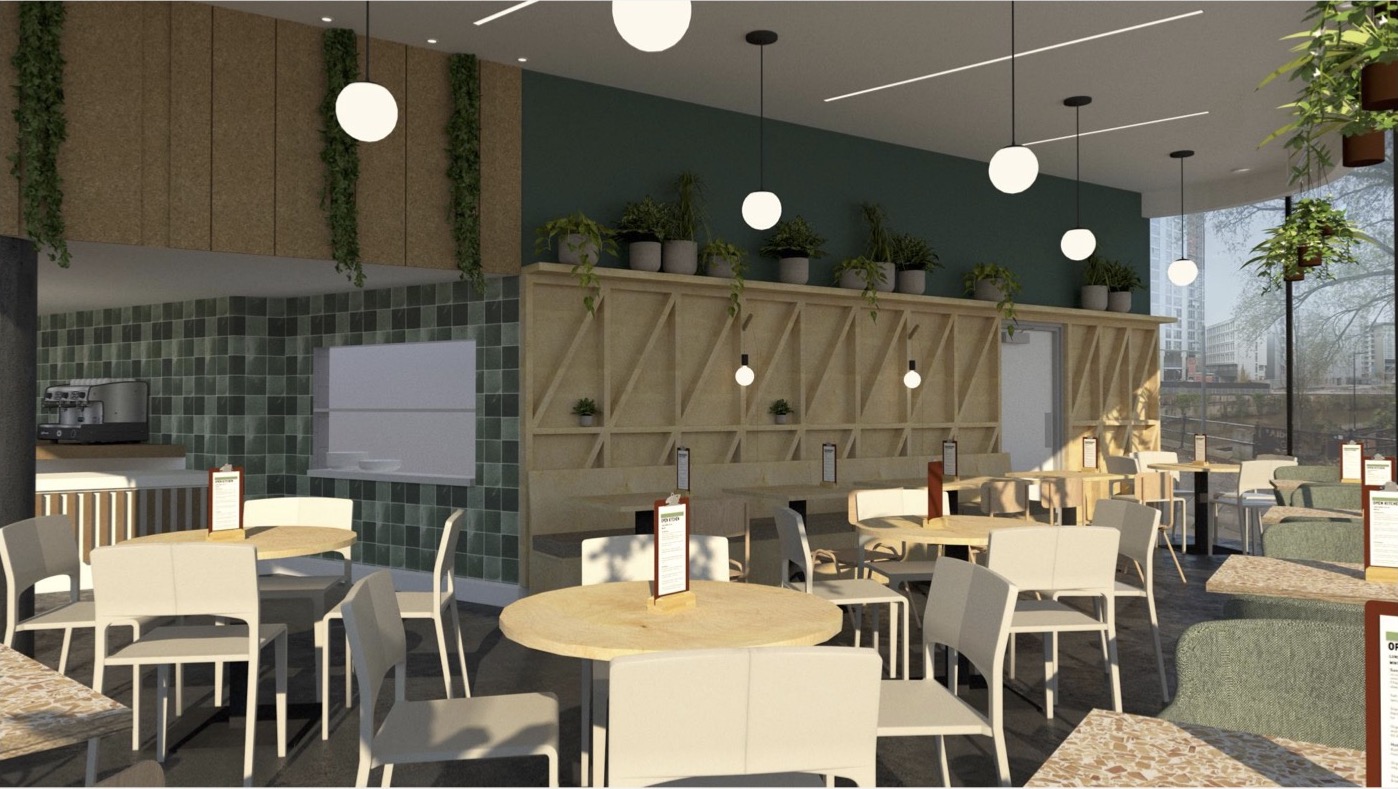 "We are a values-driven organisation and we're very excited for Open Kitchen to be taking its place within the national museum of democracy." Katy Ashton – Director of People's History Museum – said.
"We share Open Kitchen's passion, belief and dedication for access to good food for all and look forward to their brilliant food and drink offer being part of PHM".
Corin Bell – Founder and Director at Open Kitchen – added: "We're thrilled to be partnering with People's History Museum on this exciting new venture [as] affordable good food for all has always been something that we're really passionate advocates for [and] to site our new cafe within the museum of democracy, equality, and rights, especially as the debate about the Right to Food rages, just feels like a perfect fit".
"When you work in a huge environmental problem like food waste, you're always sort of trying to put yourself out of a job by pushing to fix the broken system, hopefully to the point where food waste stops happening in the first place." Corin continues.
"It felt important for us to start to demonstrate how we can change our food system to design out food waste.
"We hope that by demonstrating how short supply chains, working directly with producers, buying local and seasonal, etc can reduce food waste, we can inspire people to change their habits around food".
___
Open Kitchen at People's History Museum will open to the public on 19th May 2021.
You can find the latest information and updates via the Open Kitchen website here, as well as the People's History Museum website.
Don't forget to follow @OpenKitchenMCR on all social media platforms too.