Eats
This Manchester bar is giving away free pints this month
The Botanist and Tiny Rebel are giving away beers across Greater Manchester this month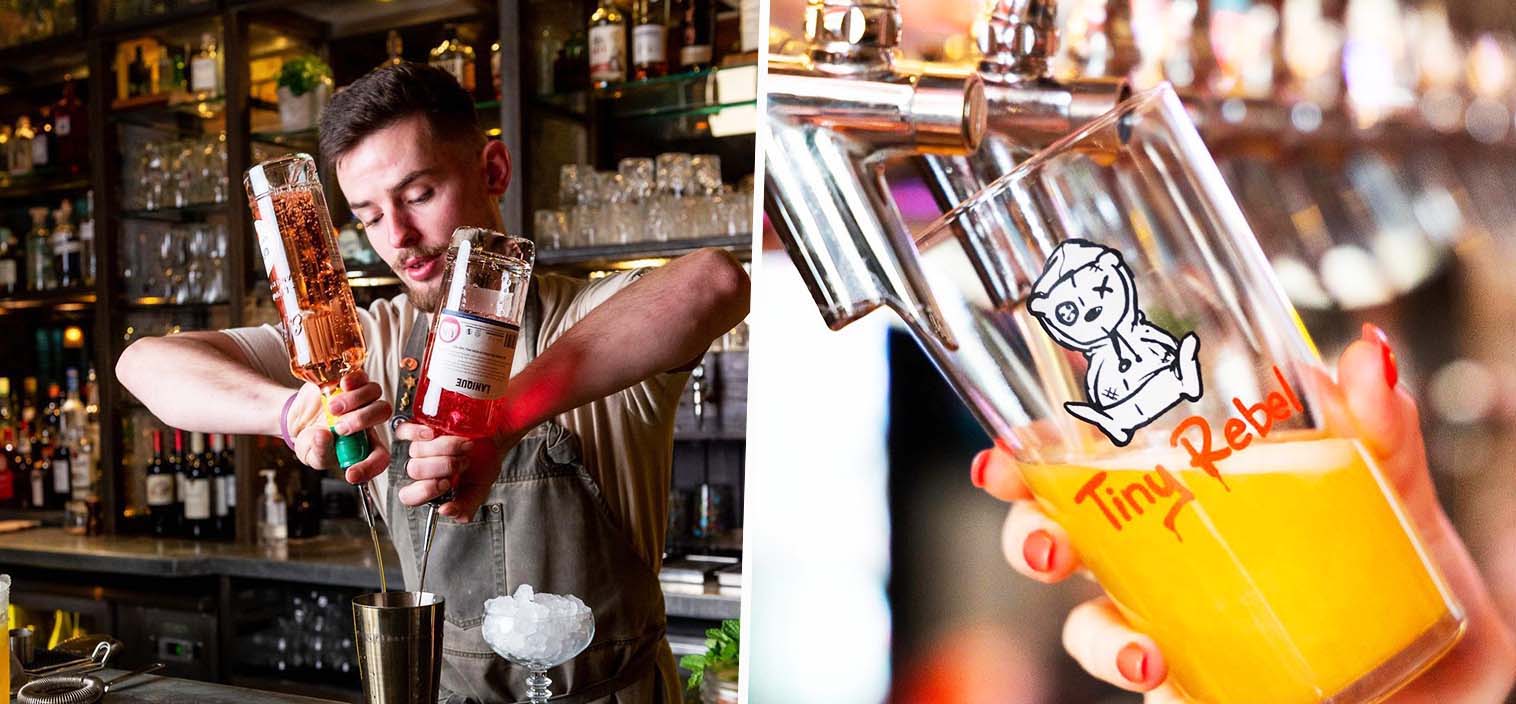 A bar in Manchester is giving away free pints of beer this month in partnership with craft brewery favourite Tiny Rebel.
The Botanist, which has a bar and restaurant on Deansgate and another in Didsbury Village, is offering everyone the chance to enjoy a free pint of Tiny Rebel beer this September.
It has teamed up with the independent brewery to host a treasure hunt across Manchester, hiding 21 prints of Tiny Rebel's bear mascot around the city.
Dressed in a host of location-specific looks, the bears will be placed around Manchester city centre and Didsbury village nearby to its venues.
In order to get their hands on a free pint, all customers need to do is find a Botanist Bear and scan the QR code on its poster. This wil take them through to a survey, which once completed wiill automatically send them a voucher for a pint of Clwb Tropica.
Beer-lovers are entitled to one free pint per person per city and the QR code will continue giving new hunters a free beer until the campaign ends at the end of the month.
If you find a Botanist Bear in another city, you will qualify for another pint, in that location. Simply scan the corresponding QR code in each city in order to redeem your drink in that location.
The bears will be positioned around key landmarks in The Botanist's locations from 8 September and beer-seekers can redeem their free pint any time up until 30.
As well as receiving a free beer, everyone who scans any of the 21 different QR codes will automatically be entered into a prize draw to win a tour of the Tiny Rebel Brewery in Newport, South Wales – and there are five tours for two people up for grabs.
Tiny Rebel has promised to give away a whole year's supply of beer to the person who finds the most bears around the country between 8 and 30 September.
The winner will initially get 12 cases of Tiny Rebel beer, along with some exclusive merch, and will then continue to receive another case every month for the following 11 months.
Bears are located in Bath, Alderley Edge, Birmingham, Cardiff, Cheltenham, Chester, Didsbury, Exeter, Farnham, Ipswich, Knutsford, Lincoln, Media City, Newcastle, Reading, Sheffield, Leeds, Warrington, West Bridgford, Worcester and York.
Terms and conditions apply. For full details, visit: https://thebotanist.uk.com/bear-hunt