Gigs & Nightlife
Watch the incredible moment Mancs peer-pressure JLS into recreating viral 'Merry Christmas' video on stage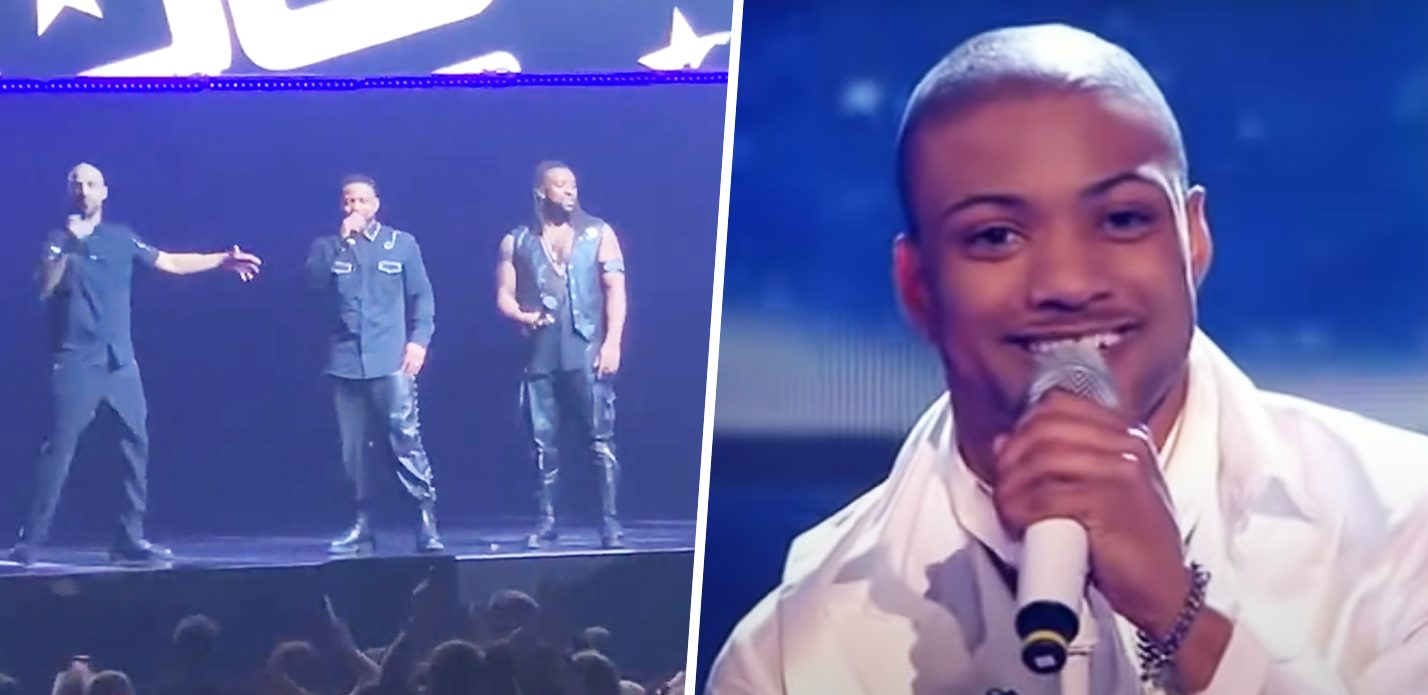 A pair of Mancunians hilariously peer-pressured JLS at their AO Arena gig last night.
After a fair bit of persistence, the audience members managed to get JB Gill to recreate a viral moment from the band's X Factor Days.
If you cast your mind back to 2008, you might remember the fresh-faced foursome's now-infamous Christmas performance.
Striding around the X Factor stage in white suits singing a cover Wham's Last Christmas, the cheesy footage resurfaces every festive season.
It's all thanks to the brief moment JB stares straight down the camera and cheerful bellows "MERRY CHRISTMAS."
Joe said the 'shrill yet nasal' moment 'ruined Christmas for everyone', and said it was 'the sound of satan'.
But the insane clip inspired a wonderful moment at the band's huge reunion gig at the AO Arena in Manchester last night.
Two fans in the crowd apparently shouted 'Merry Christmas' at JLS every time there was a quiet moment, until JB caved and recreated the original.
In the video on Twitter, the person in question can be heard shouting "DO MERRY CHRISTMAS! DO IT!" and "YAAAASSSSSSS."
Then, when JB says his famous line, they scream so loudly they sound like they're 'being murdered'.
It was a busy night at the AO Arena last night, with another couple getting engaged right in the front of the crowd, to rapturous applause.
She said yes, naturally.
Featured image: Twitter @LiamLambrini / ITV