Manchester
Award-winning fitness studio BLOK announces special £10 offer
BLOK is running a promotion this month that lets Mancs sample their signature Cross Discipline Training for just £10.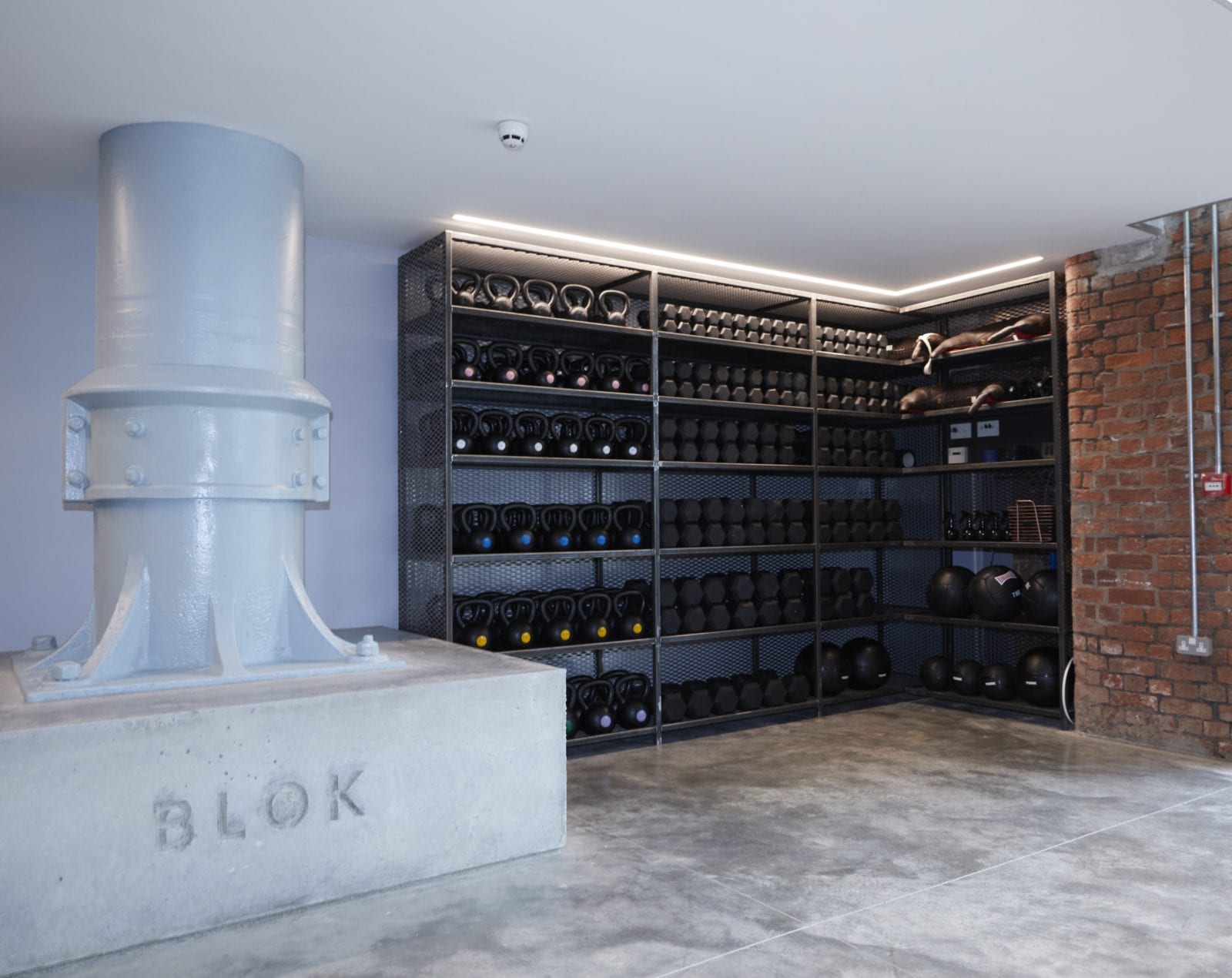 BLOK, Manchester's multi-discipline fitness studio is offering locals the opportunity to take part in over 20 different types of classes with expert trainers for just £10 per session.
The award-winning workout space – which opened a third site at Ducie Street Warehouse in 2019 – is one of the few gyms to provide as many as 10 disciplines (such as yoga, boxing and calisthenics) under a single roof.
Until June 30th, BLOK is running a promotion that allows people to sample their classes for just £10 a session.
Signature sessions in boxing, yoga, HIIT, strength, barre and more, are all ready to book – each led by high-calibre instructors.
Some of the most popular classes at BLOK Manchester include:
Barre – Inspired by ballet and pilates, Barre training targets small muscle groups using low weights with high repetitions within a small range of movement. Classes work to improve posture, define muscles and increase flexibility. Suitable for all abilities and helpful for those returning to exercise after a long break.
BLOKstrength – A range of exercises designed to make participants stronger, fitter and leaner whilst developing balance, coordination and posture. Incorporating both isometric and isotonic exercises, each movement is set to a tempo.
Boxing – An exhaustive all-over workout with a focus on technique, these sessions help develop timing, speed, power, technique, distance and accuracy while keeping the heart rate high. Every participant gets their own bag and weights, but must bring their own gloves.
Calisthenics – Strength-based bodyweight workouts structured for beginners and experienced athletes alike, designed to improve endurance whilst building core strength.
Dharma Flow 75 – A form of yoga created by Sri Dharma Mittra, drawing on physical, mental and spiritual elements of yoga. Contains progressive opening poses accompanied by spiritual practice and guided breathwork.
Commenting on the reopening of studio classes at BLOK Manchester, Head of Yoga Leo Oppenheim said: "I am absolutely delighted to be welcoming people back into BLOK after such a prolonged period of time away. There is something so special about sharing space and energy physically with people while training."
"At BLOK we are absolute advocates of Cross Discipline Training. By training in different modalities and leaning into areas of discomfort, we not only elevate overall performance but also increase the longevity of our training. Are you a boxer? Great – Come to a Yin class, reduce your muscle soreness and sharpen your focus. Yogi? Try a handstand class to improve your upper body strength, or drop into one of our Pilates or Calisthenics sessions to build further strength and integrity within your practice."
You can take advantage of BLOK Manchester's exclusive offer right now.
Bookings are available on the BLOK website.
Customers who buy an Annual or Flexible membership can also enjoy free access to BLOKtv – a digital fitness platform featuring on-demand training classes.