Manchester
First look inside Cibo Manchester – the new Italian restaurant serving flaming cheese wheels
Popular Liverpool road restaurant Cibo Manchester is opening inside the Great Northern Warehouse this week - we took a look around,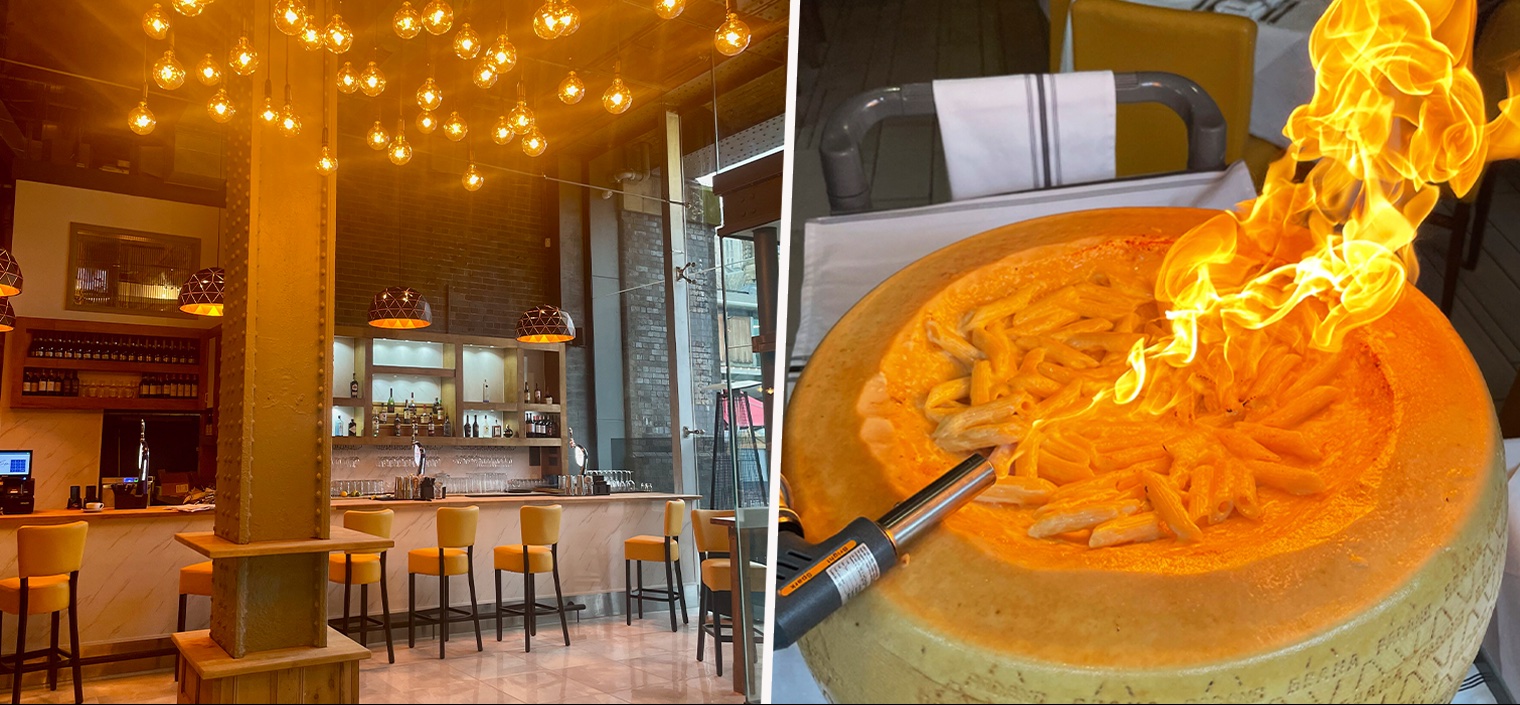 Cibo Manchester is set to open its doors this weekend as bosses prepare to launch the popular Liverpool road restaurant's second site inside the Great Northern Warehouse.
Taking over the former Home Sweet Home unit, the swanky new Italian independent eatery is all yellow-gold and burnished copper with exposed industrial details and a cluster of filament bulbs making a statement above the impressive bar area as you enter.
When it opens on Friday, diners can expect a brand new cocktail menu, late weekend opening hours stretching to 2am, and flaming parmesan cheese wheels in which pasta is swirled whilst you watch to create the ultimate indulgent cheesy dish.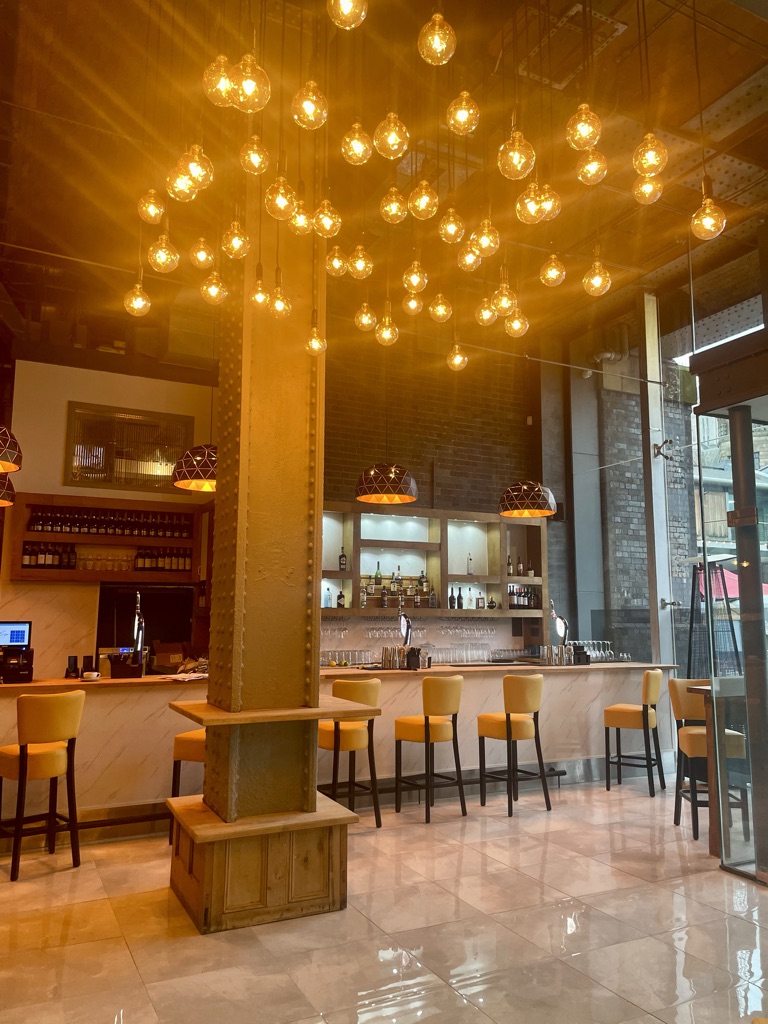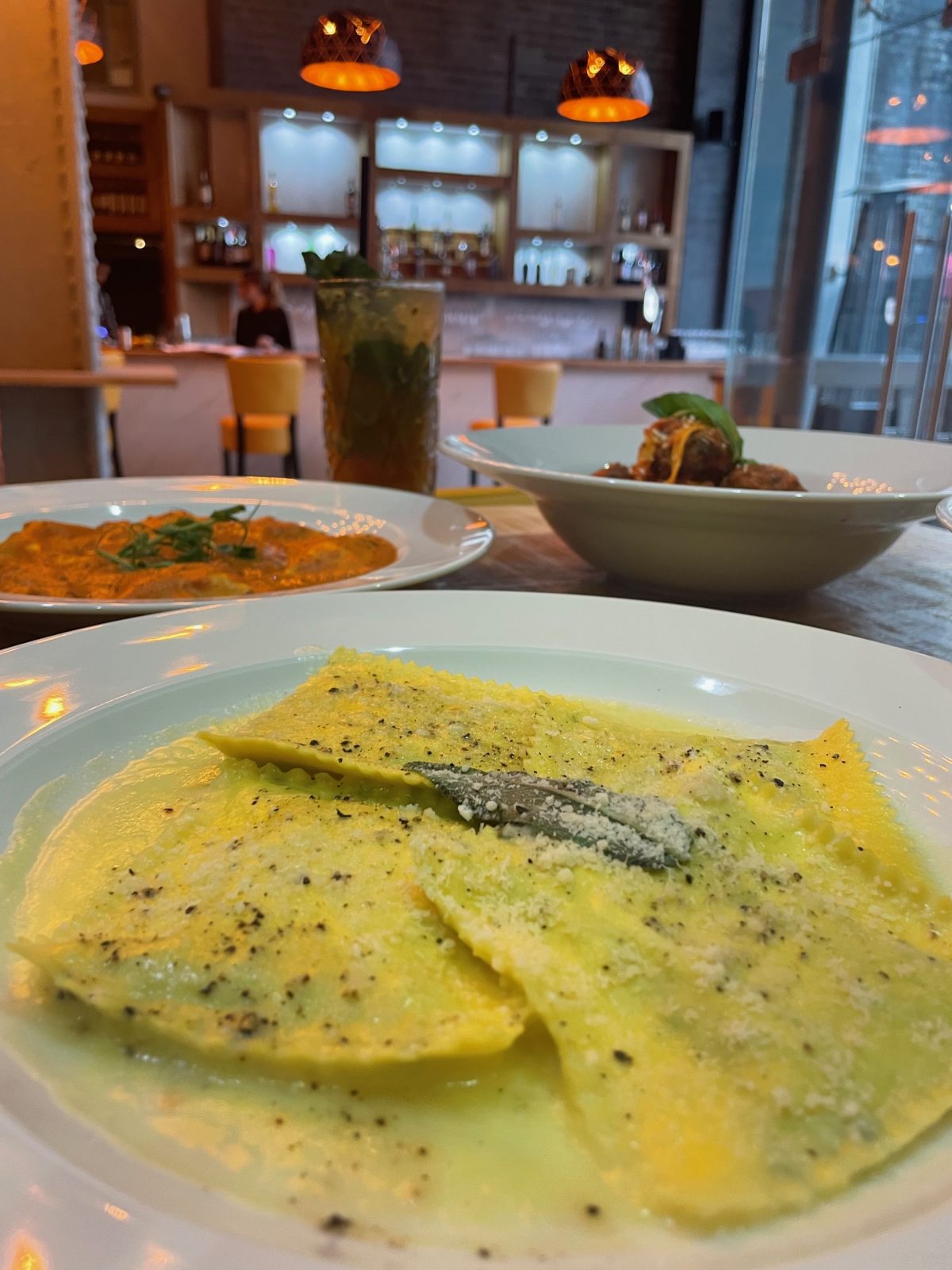 Regulars of Cibo in Castlefield can expect to see the same yellow-gold seating and plush booths, dark wood, and white herringbone details here that make the existing Liverpool road site so sleek – but this time on a much grander scale.
Split across four different levels, there's a huge bar as you enter, boasting a brand new cocktail menu with flaming drinks to match the flaming parmesan cheese wheels for which the group has already become quite famous.
Elsewhere, you'll find Italian classics like the bellini and negroni sbagliato – a lighter, low ABV alternative to the classic negroni that replaces gin with prosecco.
Seating is tiered, with plump comfy booths lining the wall on the top mezzanine level giving views across both Great Northern Square and the glitzy interior of the restaurant below.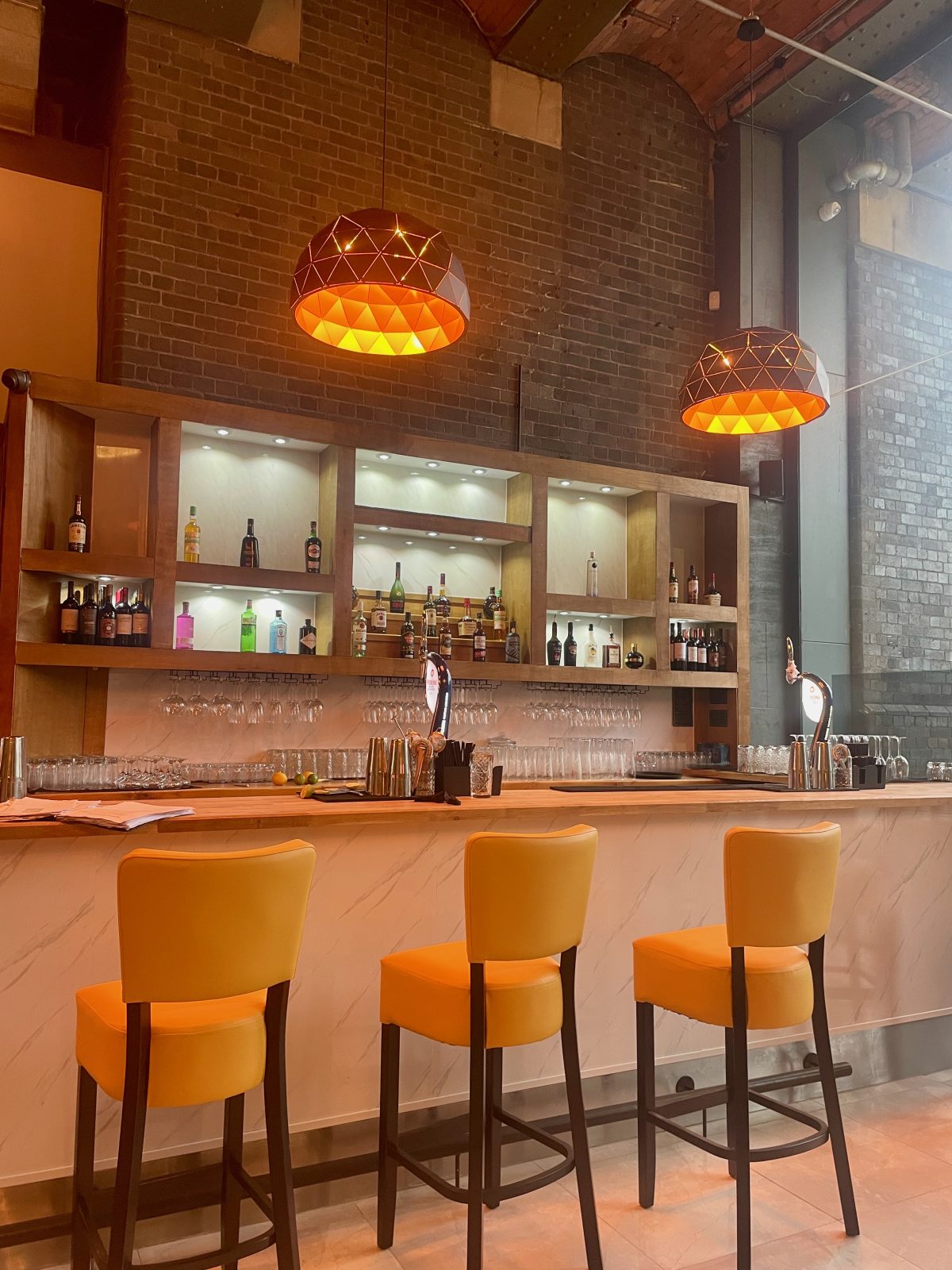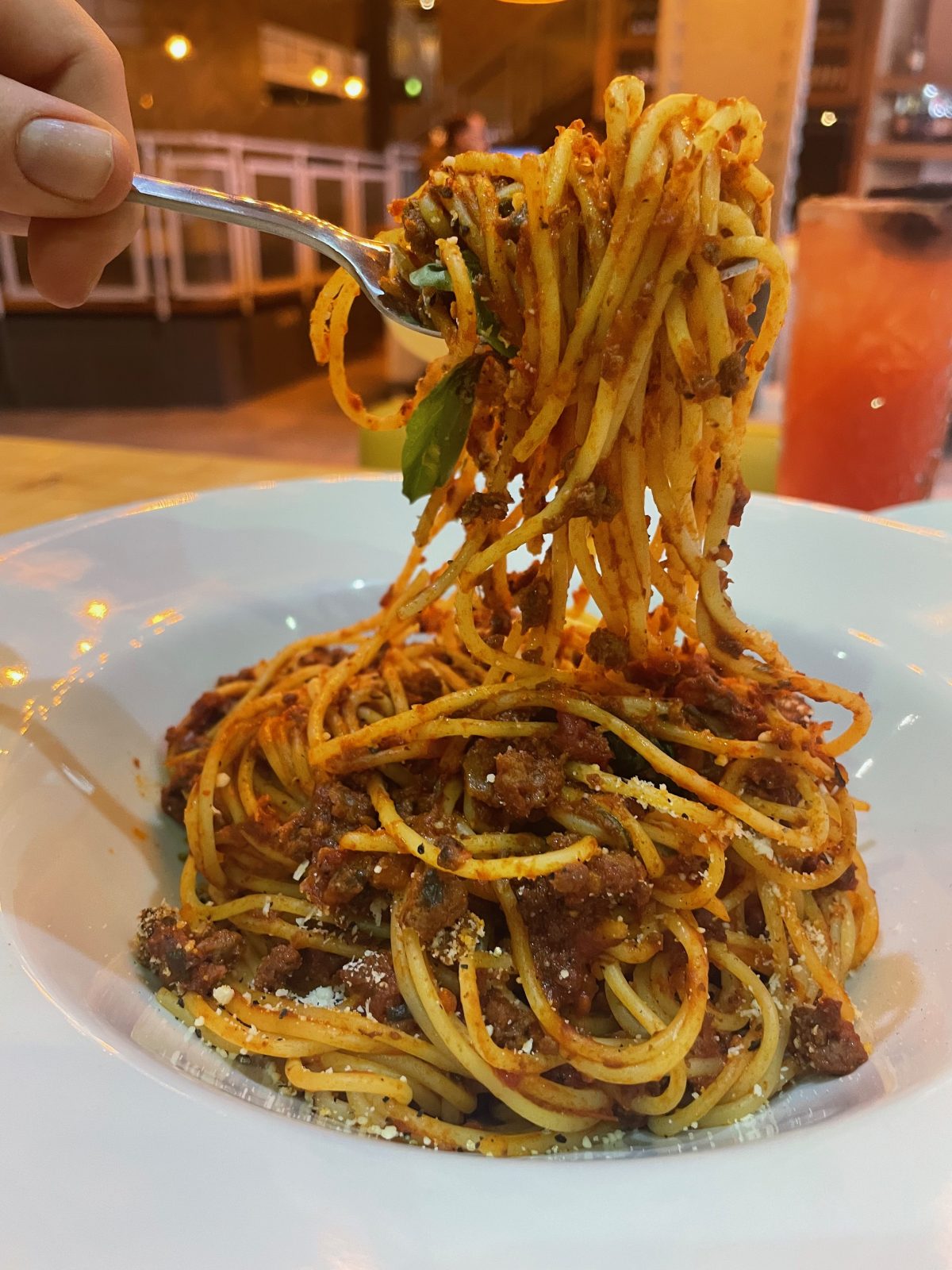 Food-wise, all a la carte dishes remain the same here as in Castlefield – meaning diners can enjoy the authentic Italian pizza and pasta favourites they have come to know and love, alongside traditional mains and sides.
What's more, further quarterly menu additions in the form of specials promise to introduce something that is just "as big and as exciting" as the epic flaming cheese wheel every few months here.
Owners have invested over £600,000 into the snazzy new restaurant, which opens inside the Great Northern Warehouse this Friday 14 January.
Already nearly fully booked for its opening weekend, it's easy to see why so many Mancs – already enamored with the existing Cibo – are flocking to making a booking at the new site.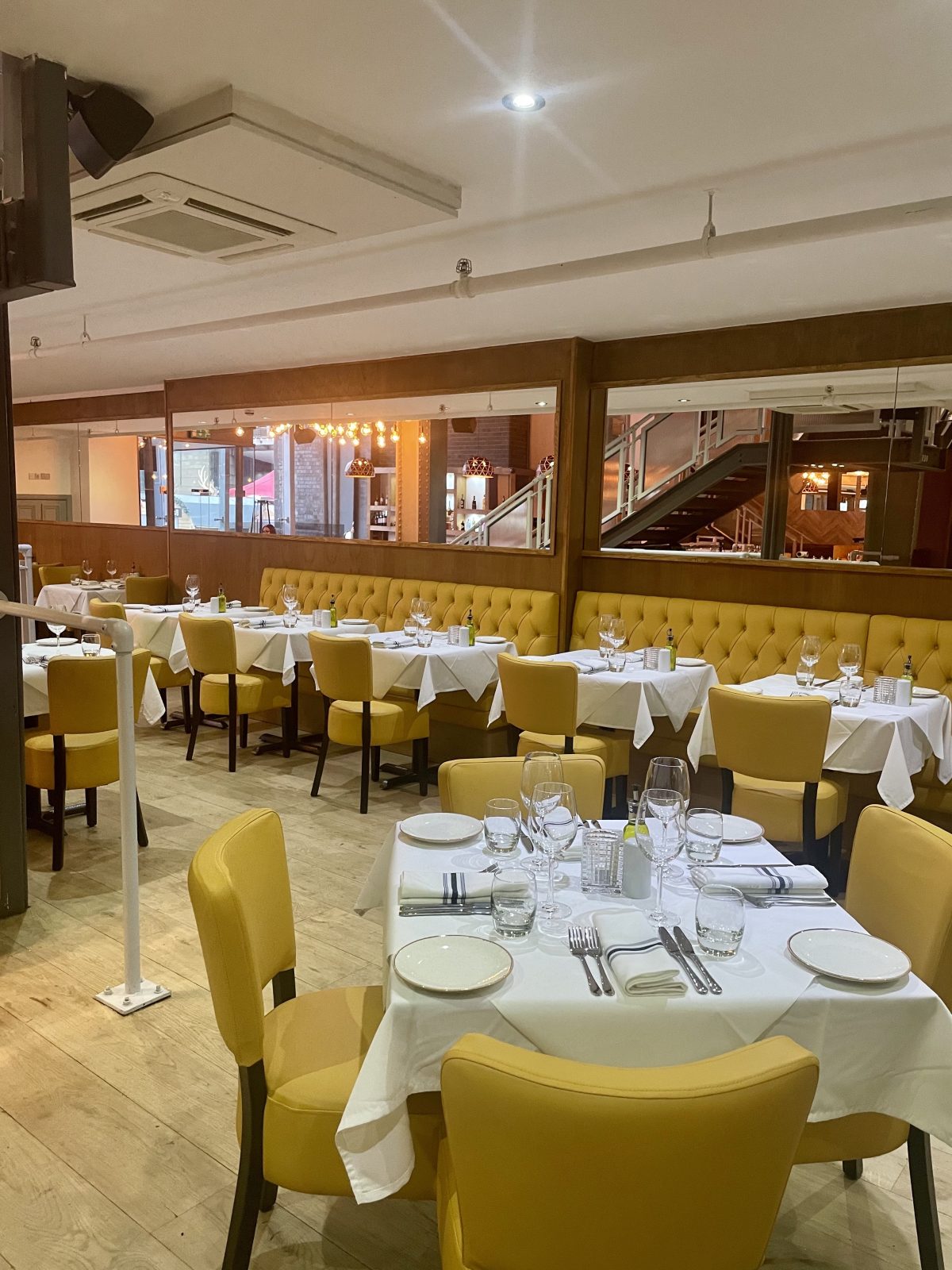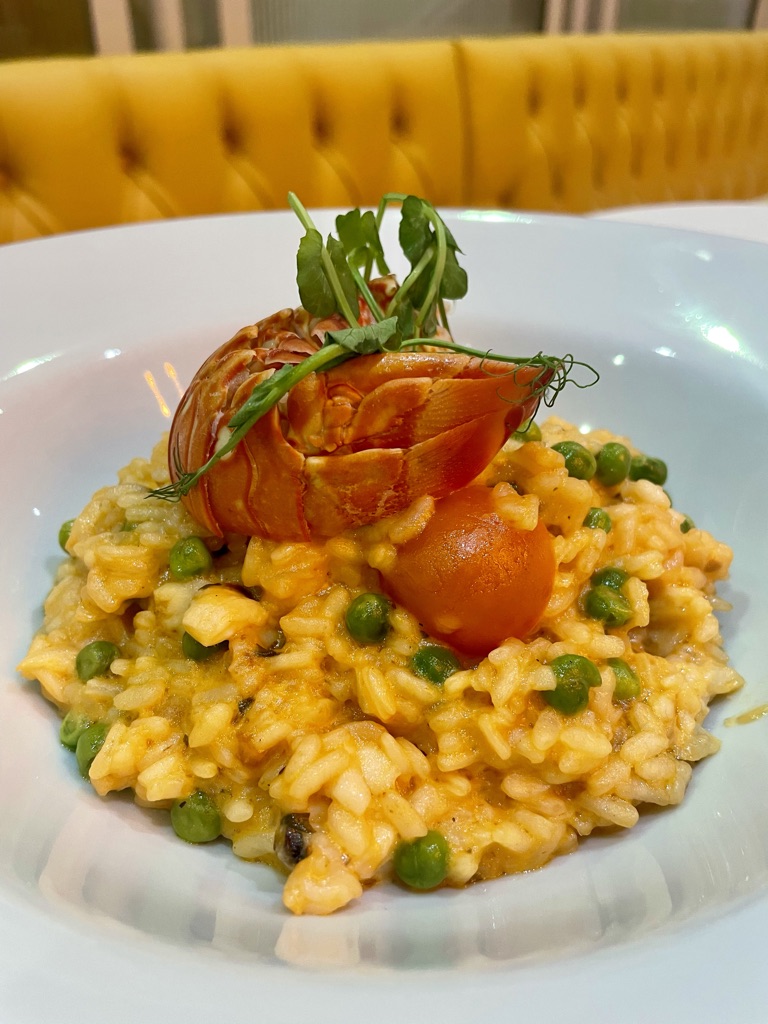 Alongside the regular a la carte menu, which is 50% off Sunday – Thursday throughout the month of January, diners can also opt for more savings at certain times of day by choosing set menus like the lunch menu (1 course £7 or 2 courses £12) or the pre-theatre menu (2 courses £14.95 or 3 courses £19.95).
The pre-theatre menu, available between 5-7pm every day, features pizza and pasta favourites, including the house-made lobster ravioli, as well as a selection of side dishes ranging from salads and 'mama's mashed potatoes' to spicy wild spinach and courgette fries.
Read more: All the January Manchester restaurant deals, discounts and offers you need in 2022
The set lunch, meanwhile, is available in the week from 12-2pm and on weekends from 12-3pm, includes choices such as a whole burrata topped with cherries and balsamic glaze, wild mushroom risotto, and homemade ravioli stuff with either lobster or spinach depending on your preference.
Bosses have also introduced a new three course Italian bottomless brunch service at the restaurant on Saturdays, with endless mimosas and prosecco making an appearance alongside Italian breakfast twists on mid-morning classics.
Open from 12pm-11pm Monday to Thursday, and 12pm-2am over the weekend, Cibo Manchester opens its doors to the public this Friday 14 January. To find out more and book, visit its website here.
Feature image – Cibo Manchester