Manchester
Manchester's Italian bottomless brunch with flaming pasta and endless mimosas
Three courses of fine Italian food and 90 minutes of endless cocktails - sign me up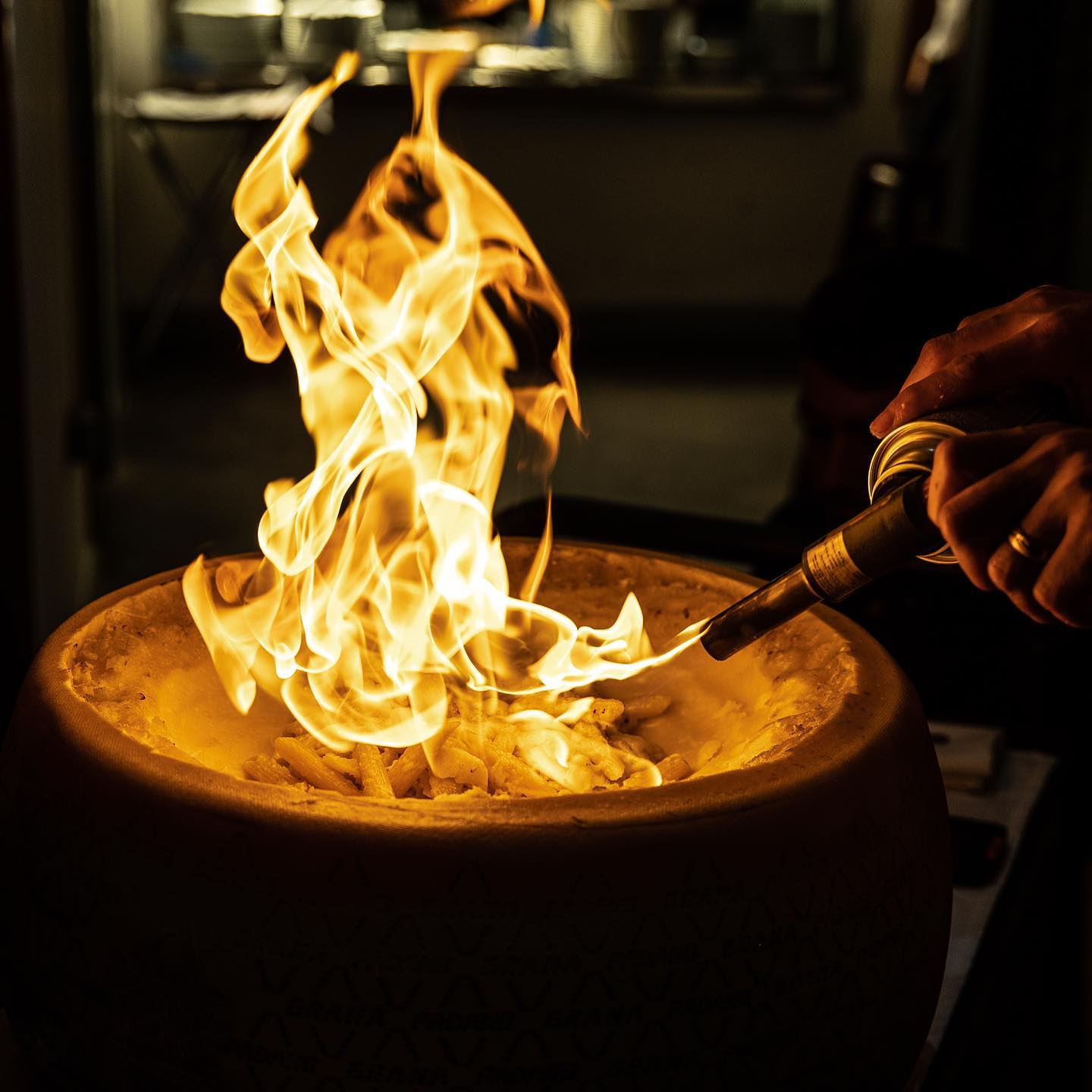 A restaurant in Manchester has launched an Italian bottomless brunch with flaming truffled cheesy pasta and endless mimosas, and we are completely here for it.
Offering three courses of cheese, pasta and classic Italian mains alongside traditional, homemade desserts like tiramisu, Cibo Manchester at the Great Northern Warehouse is firmly putting the lunch back into bottomless brunch.
Priced from £45, you'll be treated to a full sit down meal and 90 minutes of non-stop brunch favourites like mimosas and glasses of prosecco.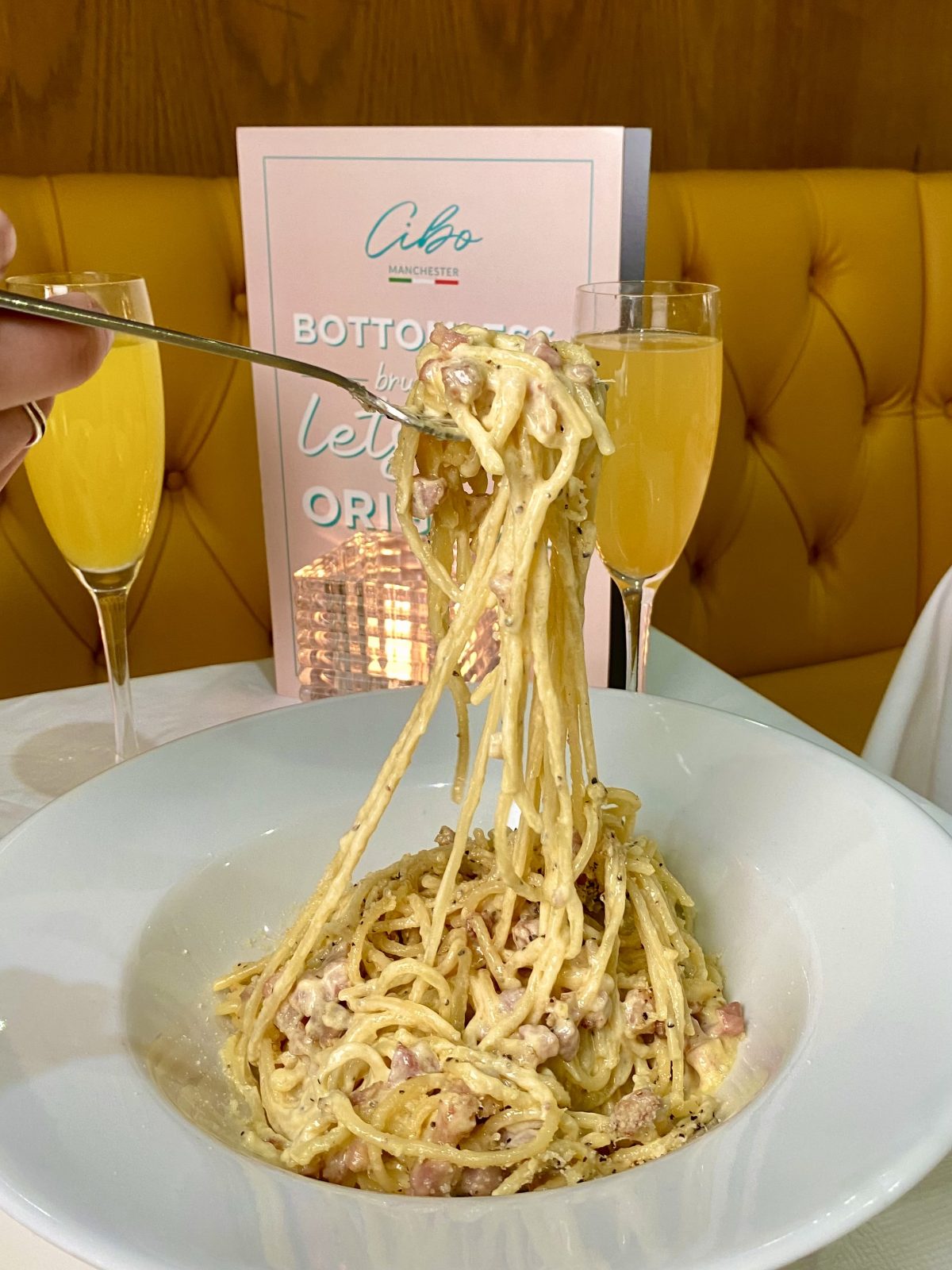 Dish wise, think Italian favourites like pizza, spaghetti carbonara, mushroom risotto, mozzarella and squash-stuffed arancini balls, or – on the more premium option – flaming pasta with cream and oregano, flambeed with cognac in parmesan cheese and truffle oil at your table.
As for drinks, as well as mimosas and prosecco, you can also enjoy endless signature cocktails from Cibo's bar such as Mangiami (vodka, bubblegum and strawberry) and Bevimi (dark rum, mango and passion fruit) from both menus.
Only available at the restaurant's newly-opened Great Northern Warehouse site, if you opt for the premium offering (£65) your dish choices become even more indulgent.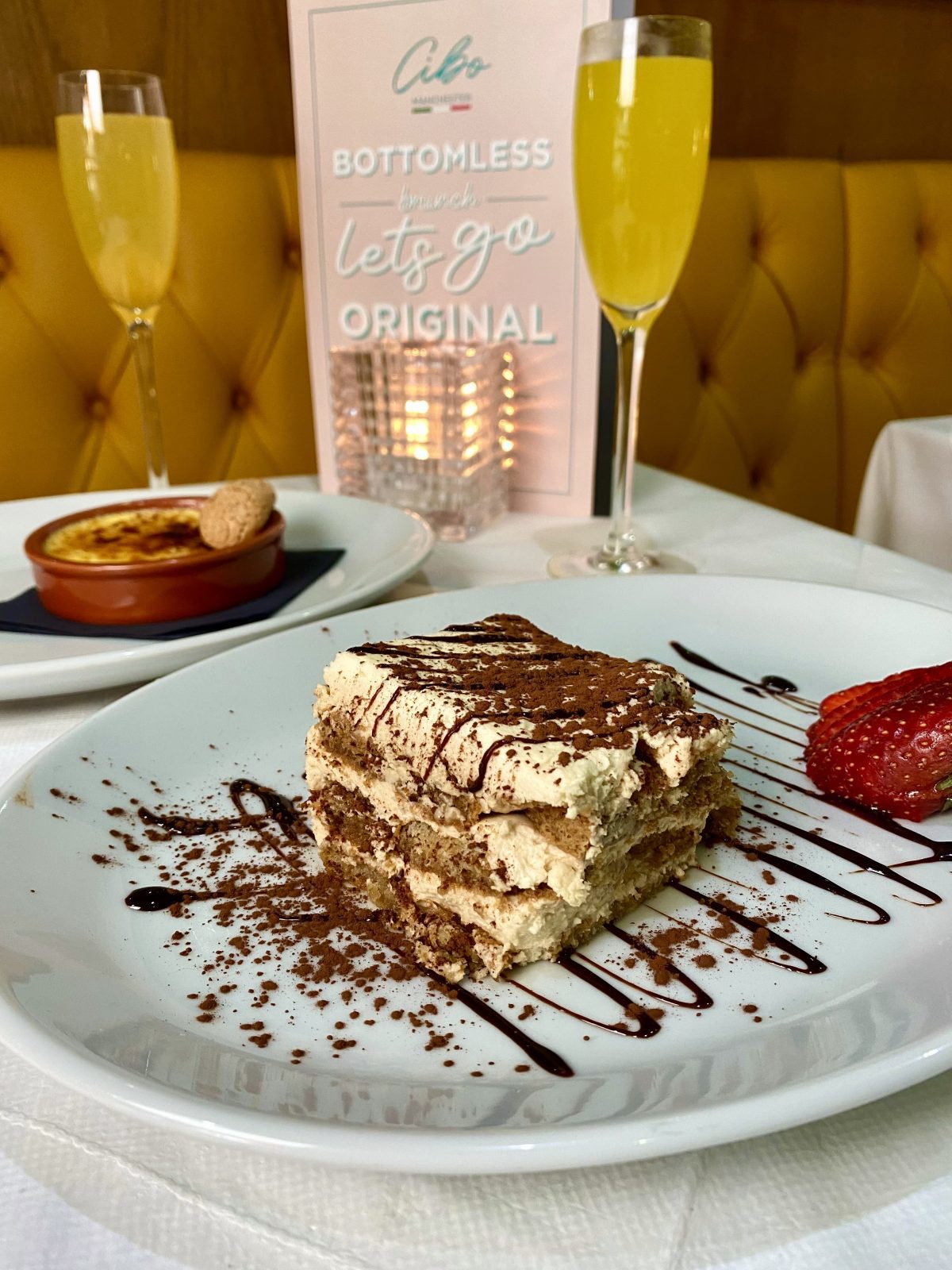 Diners going all-out can get stuck into the likes of cream-filled mozzarella with cherry tomatoes and caramelised balsamic, homemade meatballs in a spicy tomato sauce, and seared king scallops served in their shell with grated Parmigiano Reggiano.
Elsewhere, find folded calzones stuffed with mozzarella, salami, ham and mushroom; ricotta and spinach ravioli in a butter and sage sauce; and pink salmon with asparagus, baby prawns and cream.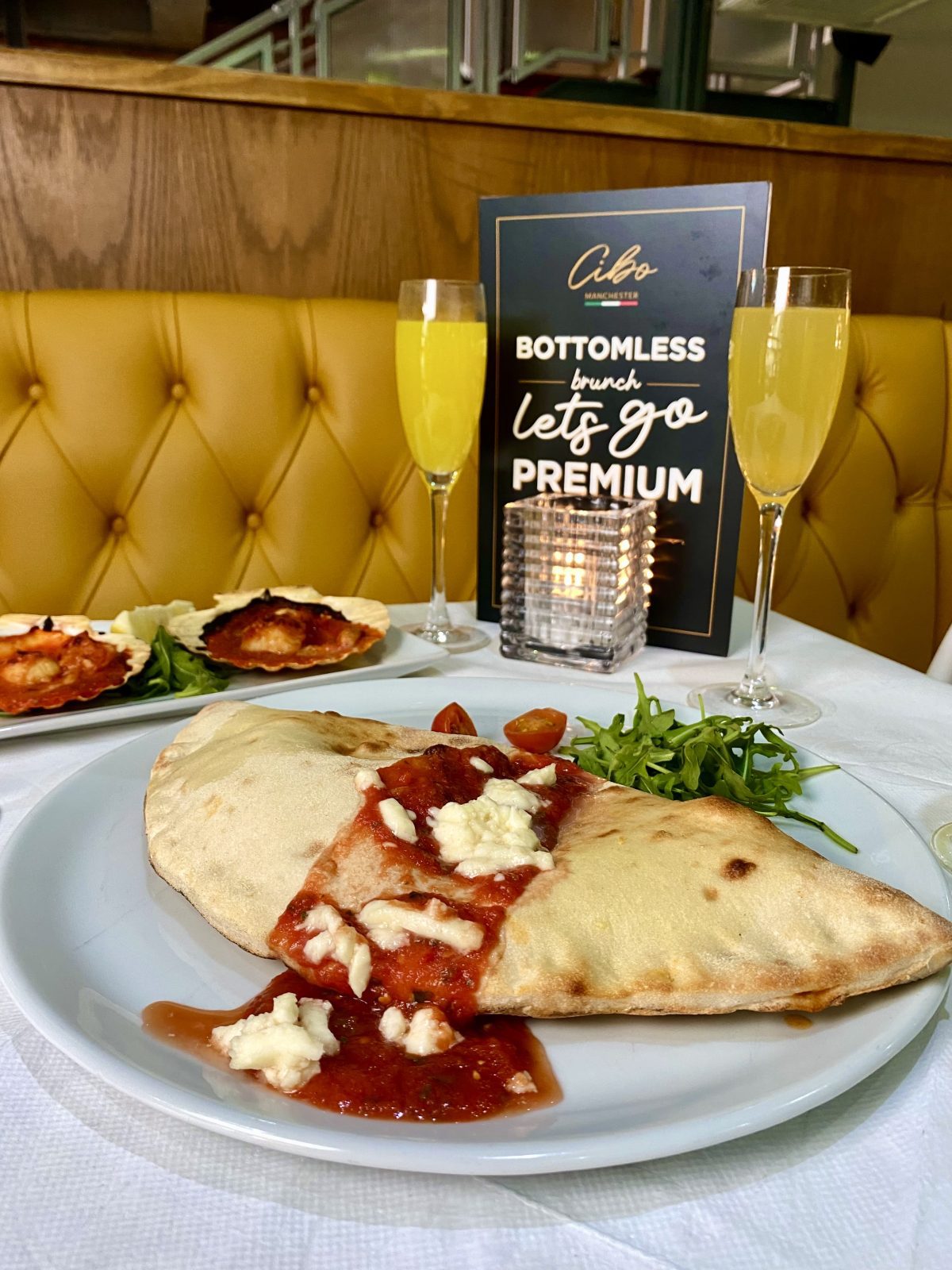 This is really the menu to opt for when you're splashing out, or you've got someone you want to impress – this is no basic bottomless deal. This is the elite.
Served inside Cibo's swanky new Great Northern restaurant, opened at the end of last year, the swanky eatery is all yellow-gold and burnished copper with exposed industrial details and a cluster of filament bulbs making a statement above the impressive bar area as you enter.
Split across four different levels, seating is tiered with plump comfy booths lining the wall on the top mezzanine level giving views across both Great Northern Square and the glitzy interior of the restaurant below.
Cibo Manchester's bottomless brunch menus are available for a minimum of two people per table, to be able to enjoy the offer your entire table must be dining from a bottomless brunch menu.
Last bookings are at 3pm and must be made 48 hours in advance. Terms and conditions apply.
To find out more and book your table, click here.
Feature image – Cibo Manchester