Manchester
Skinny Lager is helping venues get back on their feet with £2,000 bar kit and 100 pints
The wildly popular lower calorie drink is giving back to bars.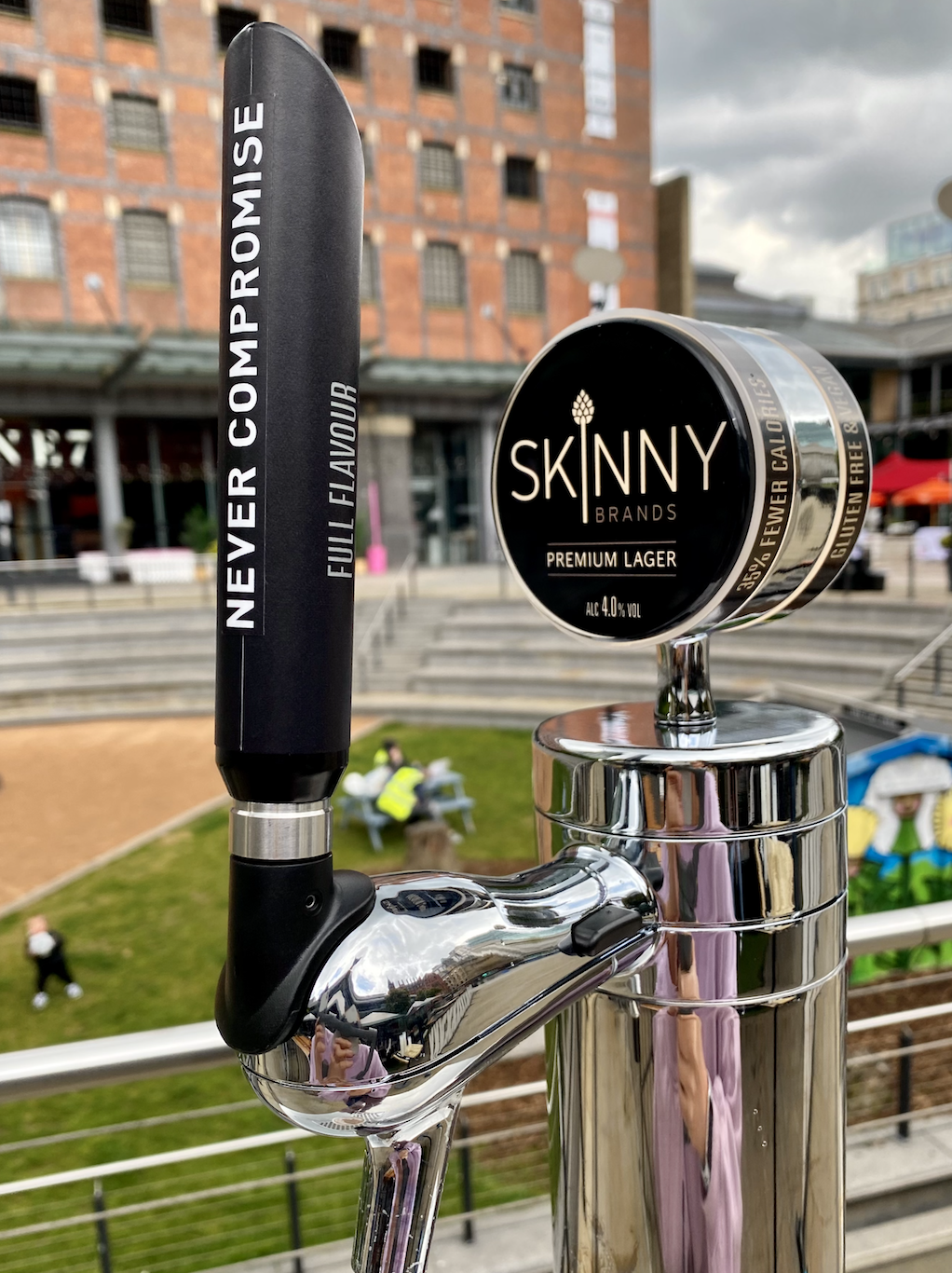 Skinny Lager is celebrating the big comeback of hospitality by gifting one lucky bar a whopping £2,000 Skinny Draught Bar Kit and 100 pints to give away.
This 89 calorie lager brand – which has enjoyed huge publicity in recent months – is aiming to do its bit for hospitality businesses; with many venues set to reopen after being closed for almost 200 days.
Skinny Lager has captured the imagination in recent months; having tapped into a newfound preference for lower calorie beers.
72% of 18-35 year olds are more calorie conscious when drinking according to Mintel research – and bottles of Skinny Lager's 4% ABV beer with just 0.9% carbs have rocketed in sales by 220% in the past year!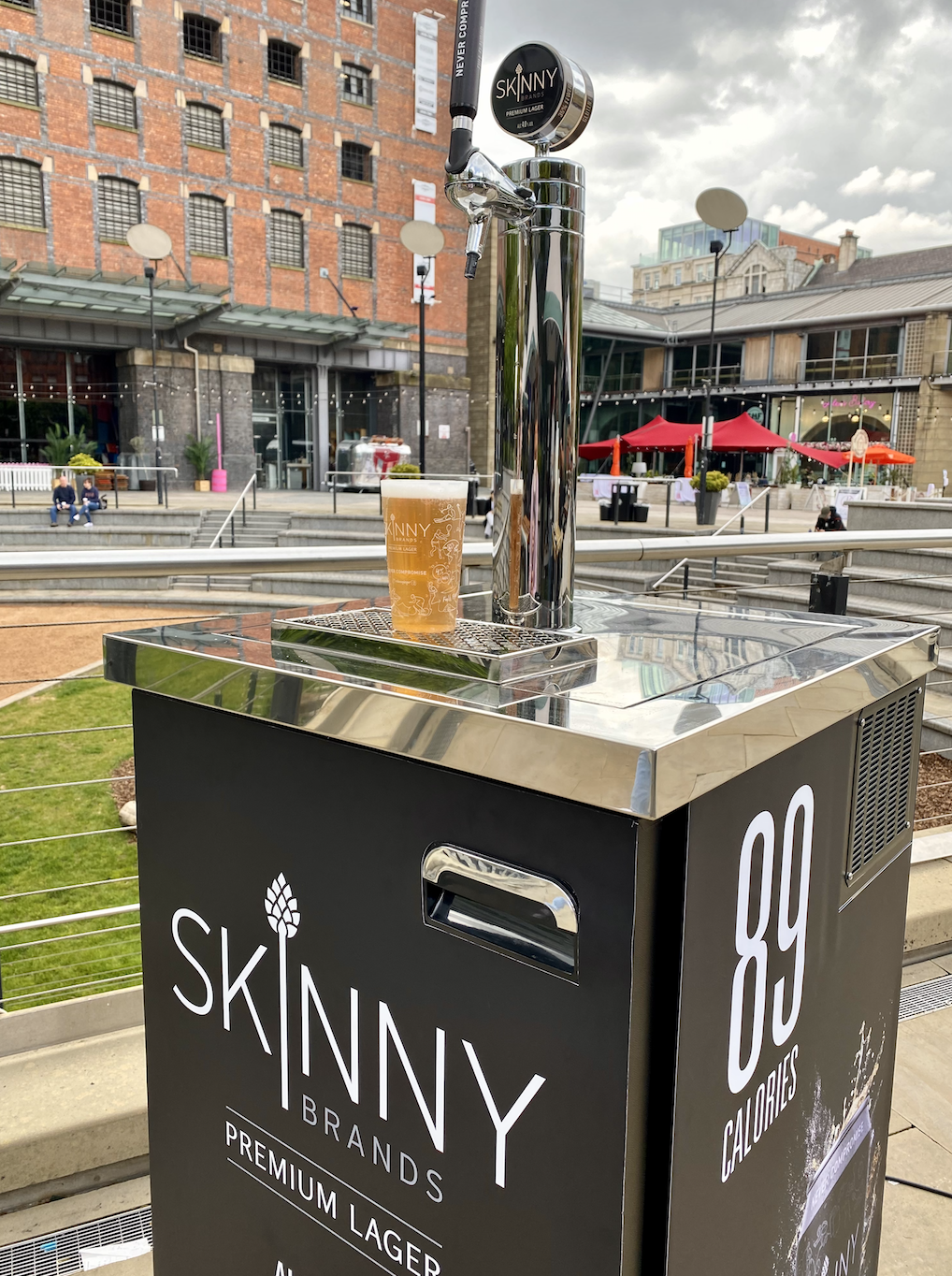 The beer is also the "Most Reviewed Lower Calorie Lager Brand" on Amazon UK, clocking up a 4.6-star rating with over 1,700 reviews; topping the Best-Seller Category whilst flying off shelves in nationwide shops like Tesco, Morrisons, Asda and Ocado.
Distribution agreements have been signed with major wholesalers to launch the brand in to venues across the country – including Primo Drinks, Molson Coors, Heineken, Robinsons, Matthew Clark, Brakes, Thomas Ridley, JJ Food Service – and the brand has already agreed a launch for distribution across the Atlantic starting in the USA ready for summer 2021.
The UK has really gulped down Skinny Lager by the bucketload – and now the brand want to show Greater Manchester bars what all the fuss is about.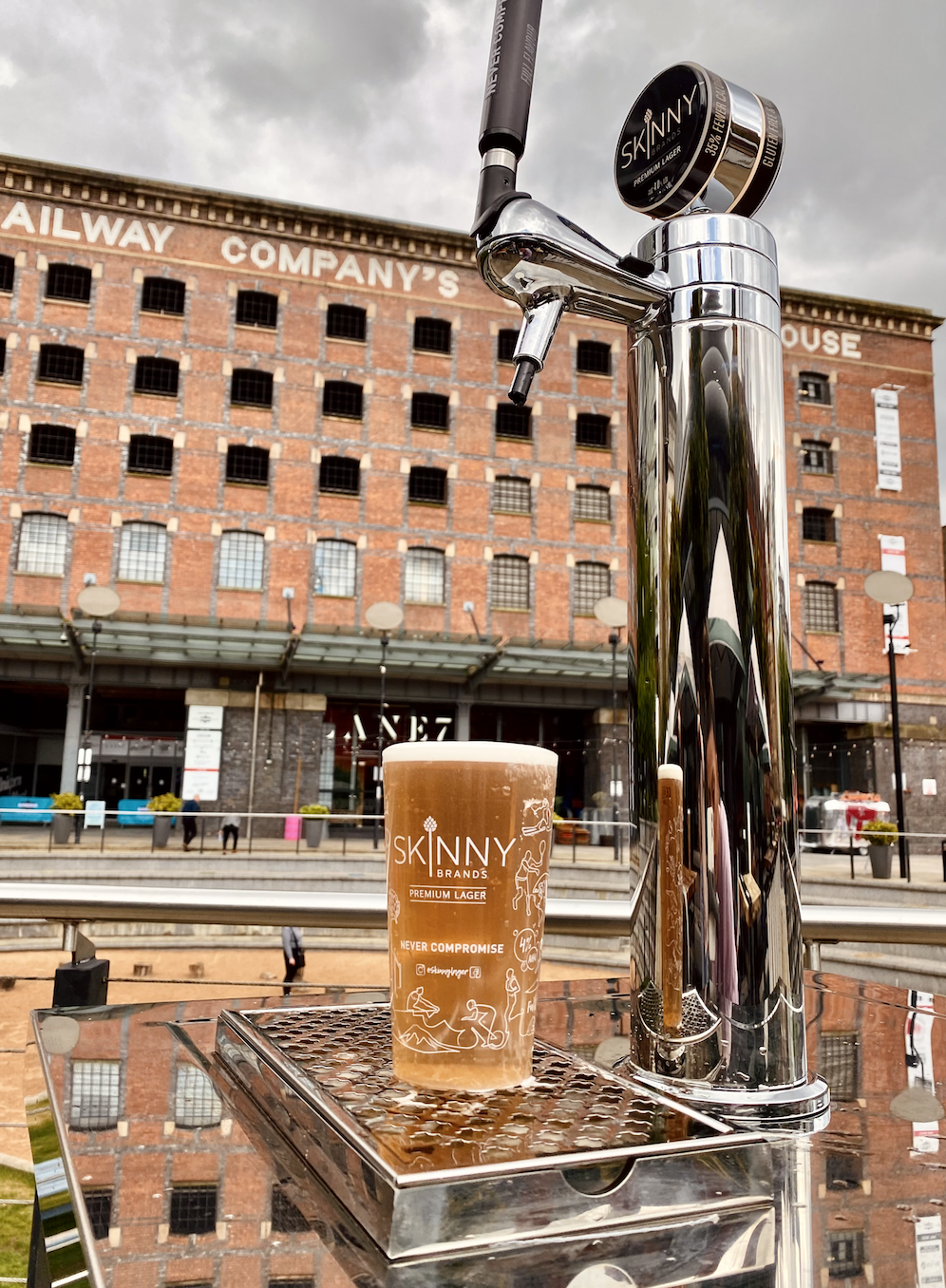 In celebration of the reopening of pubs, Skinny Lager is offering one lucky venue in Greater Manchester the chance to get 'Skinny On The Taps' with their brand new Skinny Draught Mobile Bar.
The winning venue will receive a Skinny Draught Bar and Brand Kit worth £2,000. There will also be 100 free pints to giveaway from June 21st – a century's worth of crisp, refreshingly malty beer with 35% fewer calories than other premium lagers.
Not only that, but Skinny Lager will give the venue a lifetime discount code on kegs to keep the Skinny Draught Bar running all year long!
Every delicious pint is also Gluten-Free and Vegan Certified – making it a great all-rounder for the summer reopening.
Fancy getting involved?
Nominate your favourite Greater Manchester venue here to WIN the Skinny Draught Bar! If you are The Manc's chosen winner you will win yourself and your friends a bar tab worth £250 for the winning venue too!
Follow Skinny Lager on social media:
Instagram: @skinnylager
Facebook: @skinnylager
Twitter: @skinnylager
Linkedin: @SkinnyBrands