Manchester
What Makes Manchester so Great and its Nightlife
Here are a few reasons why many people love Manchester so much.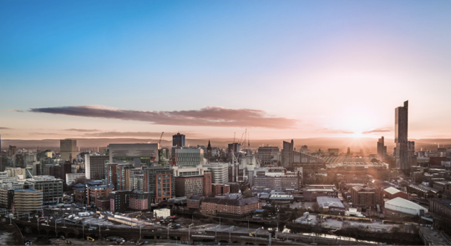 Manchester is a vibrant city brimming with personality; whether it's the Industrial Revolution or a musical revolution, Manchester is at the epicentre of both. There is something for everyone, from shopping at the Trafford Centre to watching football at Old Trafford. Manchester is brimming with things to see and do. However, it's also the birthplace of some game-changing technological advances and the site of many historic firsts. There is no doubt about it; Manchester has something for everyone.
What makes it so great?
Here are a few reasons why many people love Manchester so much.
The city invented the first programmable computer. Baby, a machine made from surplus war parts that ran the world's first stored programme, was created in 1948 by developers Fred Williams, Tom Kilburn, and Geoff Tootill. Kilburn wrote the file (the only one he ever wrote), and it ran for the first time on June 21, 1948. While today's computers are sleek, light, and stylish, Williams and Kilburn's creation weighed more than a tonne and had less computing power than a calculator, with tasks taking approximately 52 minutes to complete.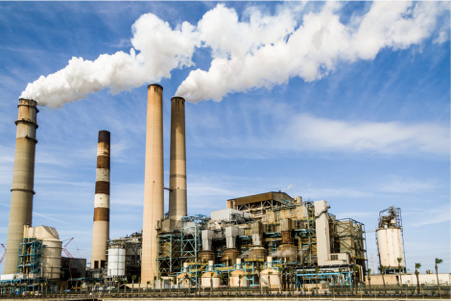 Manchester is the birthplace of the industrial revolution
It is the site of the birth of the Industrial Revolution. Manchester's then-unknown city experienced massive growth in the late 18th century. Between 1760 and 1840, the region experienced a creative boom that resulted in new manufacturing processes and cultural developments. Manchester, which eventually became the world's first industrialised city, was responsible for the first-ever inner-city railway, the country's first working canal, the world's first steam-driven mill, and it became the world's largest primary producer of cotton. Today, you can see this incredible work ethic reflected in the city's symbol: the yellow and black worker bee, which can be found all over the city.
The city has produced a whopping 25 Nobel Prize winners. Manchester has a heady dose of beauty, with a winding canal, Castlefield Locks, and flower-adorned bars – but it is also a city with brains. Did you know that the University of Manchester is home to 25 Nobel Prize laureates? This incredible achievement distinguishes the city as a global leader in innovation and research excellence. Of the 25, 11 were for physics breakthroughs, and nine were for chemistry breakthroughs; the most recent award, given in 2010 to Andre Geim and Konstantin Novoselov, was for their advances in the study of the nanomaterial graphene and its exceptional properties.
At Manchester University, the atom was split for the first time. As if having more than a dozen Nobel Prizes wasn't enough, the University of Manchester can also lay claim to being the first place where the atom was split. This historic event occurred in 1917 while British physicist Ernest Rutherford, who was born in New Zealand, was working at his laboratory off Oxford Road. It was a game-changing discovery that would lead to advancements in both nuclear power and health care, giving rise to radiotherapy techniques used to treat cancer patients.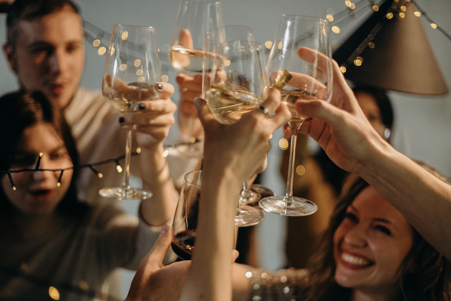 Nightlife
When it comes to Manchester's nightlife, you'll be utterly spoiled for choice. It has one of the most vibrant nightlife scenes in the country, with significant club establishments and both large and small live music hotspots. Manchester has an impressive live music heritage, and the talent that flocks to the city on a regular basis cements it as one of the most suitable locations in the worlds of rock, indie, and alternative. It's also a major stop on most bands' tour schedules.
If you prefer a quieter night out, Manchester's bars range from cosy and one-of-a-kind to downright bizarre. From a more cultural perspective, there is a wide range of theatres and picture houses to keep everyone entertained. One thing is sure: you will not be bored when the sun goes down in this town.
With the way the world is evolving, everything is going online. You can watch a film, listen to music or play at a casino online. In Manchester there are many clubs, bars, restaurants, theatres, cinemas and casinos to choose from and therefore you don't have to stay in. There are, of course, benefits and disadvantages of going out or staying in to partake in these activities. Let's take the casino industry, for example. Real land-based casinos may provide an "experience," but they are pretty pricey. When you go to a Manchester casino, for example, you can't spend all of your money on gambling. You must purchase tickets, pay for hotel accommodations, and set aside additional funds for travel. Online casinos, on the other hand, provide a pure gambling experience. There will be no "unexpected" costs. Online operators provide access to a huge selection of casino games via any smart phone or desktop computer from virtually anywhere. No need to dress up, brash your shoes or shave. Nowadays most of them are regulated, meaning they must conform to stringent responsible gaming rules, practices and tools, ensuring safe gambling and peace of mind for the players. With the introduction of live casinos and human dealers the gap between land-based casinos and virtual ones has become smaller than ever. One of the most established and much fun UK casino online is 888, a veteran operator offering exclusive games you will not find anywhere else and most probably will exceed your expectations.
Conclusion
Perhaps it's the city's heritage of musical talent and club innovation or the combination of party-loving students and young city slickers. However, there's no doubt about it: Manchester is a stomping place to go out at night. Choosing where to drink and dance, from grungy clubs to stylish bars, can be a daunting task. But an enjoyable one nonetheless as you are simply spoilt for choice. There is literally something for everyone in Manchester, which is why it is one of the best tourist attractions in the UK.