An enormous, interactive virtual reality dance music event is streaming across the globe this weekend.
The team behind Glastonbury's legendary Shangri-La, in partnership with VRJAM and Sansar, have announced the launch of Lost Horizon – the world's largest VR music and arts festival.
Taking place on July 3 and 4, Lost Horizon features an line-up of superstar DJs, underground acts and visual artists – with proceeds going to The Big Issue and Amnesty International.
Users will be able to navigate their way through four stages of music via PC, VR or mobile app (iOS and Android), diving onto dancefloors, discovering secret headliners, and wandering into art performances.
Guests can even interact with fellow festival attendees as they explore the site.
Alan Fitzpatrick, Carl Cox, Eats Everything, Fatboy Slim, Francesco Mami, Jamie Jones, John Digweed, Mella Dee, Nastia, Pete Tong, Sasha, Seth Troxler and Skream will all feature on the bill, among many others.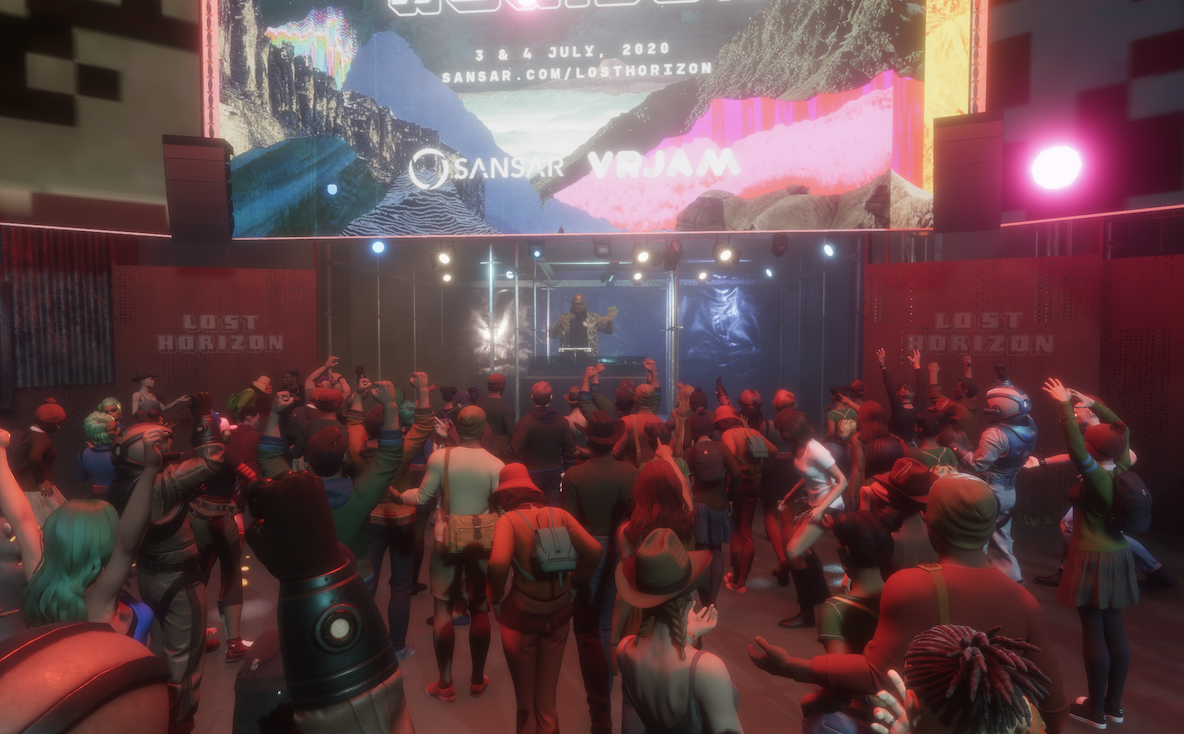 The SHITV (Shangri-La International Television) stage will be showing films, documentaries, theatre, live art, comedy, animation and talks, along with a special Nomad stage featuring artists from 24hr Garage Girls, Amen4Tekno Records, Born on Road, Critical Records, Hospitality, Hold Tight Records, Kaotic Kartel, Run Tings Records and UnCommon Records.
More than 200 visual art pieces will also be on display at the festival, whilst Design Manchester has curated an exhibition around the main music stage.
Further billboard art based on the Lost Horizon artwork will be contributed by Manchester's Instruct Studio, which created Lost Horizon's brand, campaign and website.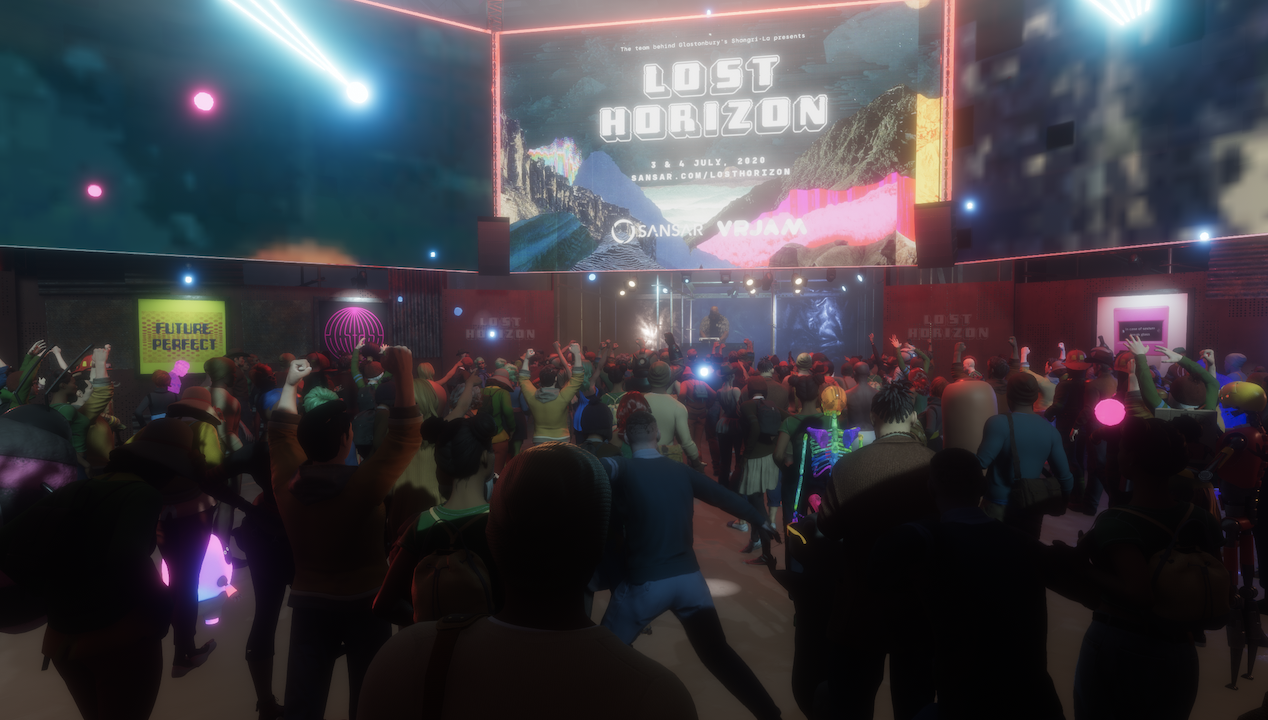 Creative Director, Kaye Dunnings, said: "Shangri-La has brought many world firsts since its creation in 2008, from the first to use video mapping in a festival environment and an immersive storyline, to the first woman only space or Heavy Metal area at a mainstream festival, incorporating creativity at its core and as a direct response to the world we live in.
"Our mission is to pioneer new ways of sharing culture and creating a global community that we feel defines us and our ethos.
"We need unity more than ever right now, in an industry that is falling away in front of us. By creating a digital platform to experience art and music in a new way, we are at the forefront of defining the next generation of live entertainment and creative communities as we know them."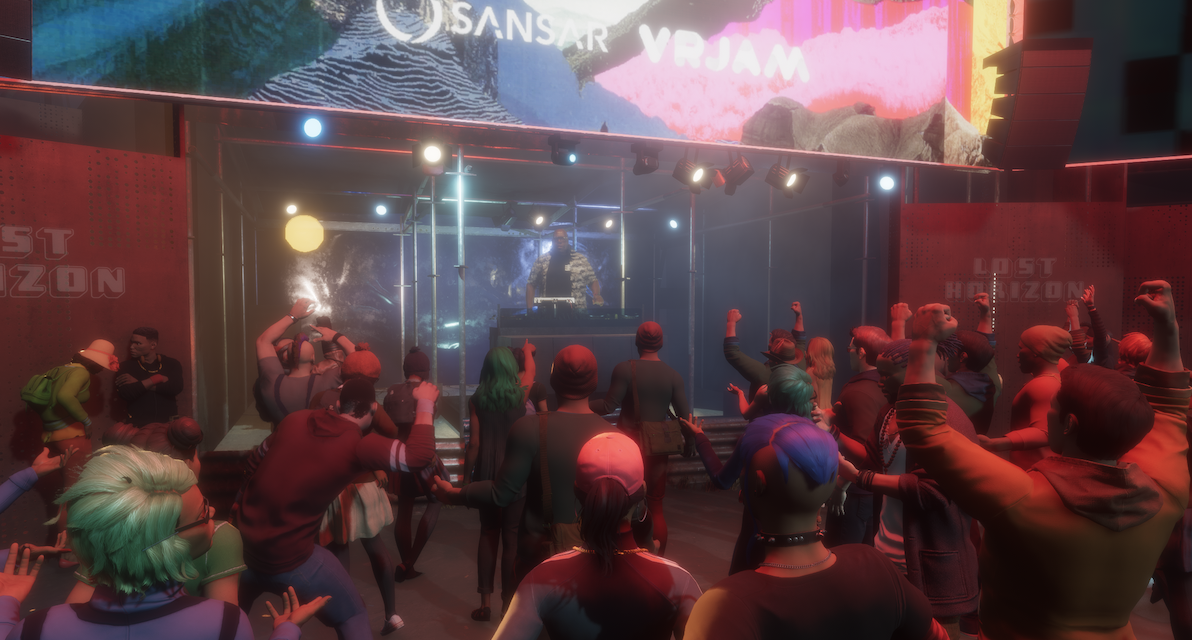 Sheri Bryant, President of Sansar, added: "Now more than ever, fans are looking beyond traditional live shows to connect with the artists they love. They're online, they're savvy about streaming, they're eager to experience music unconstrained by where they live, and there's a clear demand for events that transcend old boundaries.
"With Shangri-La presents: Lost Horizon, we're delivering the music festival of the future: deeply immersive, fully online, accessible to anyone and anywhere with a PC or phone at their disposal. Shangri-La presents: Lost Horizon exists at the vanguard of something truly incredible, and we couldn't be more excited to turn this page.
"The future of live events is virtual and we're incredibly excited to be bringing it to fruition."
Lost Horizon tickets are free but if you can afford to contribute, you can purchase a 'premium' ticket with proceeds going to charities.
Pick up a pass online here.
Learn more at: www.losthorizonfestival.com