Music
Audio Introducing: The Haciendas – Failsworth lockdown rock that's struck a chord with Mancunia
The Failsworth band who have rocketed into the charts without playing a single headline show.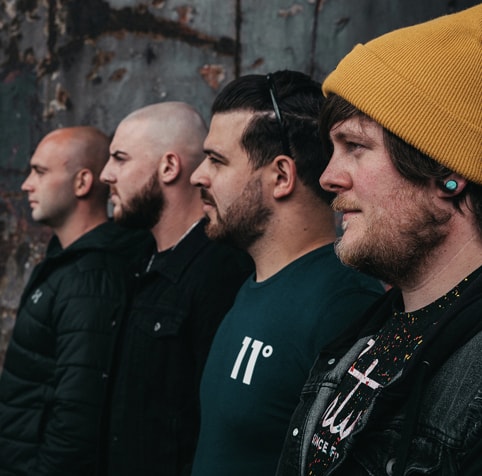 March 2020 was one of the worst times to start a band. At least on paper, anyway.
The world pressed pause on live music and gigs last spring – physically splitting music groups and bringing an abrupt halt to rehearsals, recordings sessions and stage performances.
For many, it marked the end. When it became clear that COVID wasn't going away, thousands of artists decided to call it a day – fearful that their next payslips would be permanently postponed.
But whilst most bands chose to unplug, four lads in Failsworth were only just getting started.
Vocalist Tom Smith, guitarist Daniel Ashcroft, bass player Steve Jillings, and drummer Alex Amidulla proceeded with plans to form a new group – unperturbed by the pandemic-sized hurdles being added to an already-challenging route to success in music.
The quartet – who are Mancunian to the bone – made a bid to embody the oft-cited catchphrase that 'Manchester does things differently'.
Naming themselves The Haciendas, the group began creating energetic, alternative rock anthems that carried the same kind of swaggering energy and braggadocio of the Madchester era – defying the deflated sensation that consumed the city during quarantine.
The band took inspiration from Manchester's musical heritage to create something new – and they did it during the most testing time for music in recent memory.
Even their breakthrough was different. Whilst most groups first get recognised on stage at a local pub, The Haciendas turned heads online.
The group played their first show together on a livestream for MMTV in July – proving such a smash that they sold out their first in-person headline show (which was subsequently cancelled due to a second Stay At Home Order).
The Hacienda's unique brand of lockdown rock even secured them an interview in Manchester United fanzine United We Stand. For four huge Red Devils' supporters, this achievement probably would have been enough in itself. But the group have ploughed on regardless through the rolling restrictions – releasing two singles and building an astonishingly large fanbase without playing a single real-life show.
Their first single, 'It's Not Too Late', was released on December 11 – reaching #6 in the iTunes Alternative Charts. Their second track, 'Joker', featured as 'Record of the Week' on XS Manchester.
It's been an opening chapter that's defied all expectations. But the next part of the story is the biggie.
The Haciendas' first headline show has been scheduled for October 9 at The Bread Shed in Manchester – with the group (hopefully) finally set to play a debut live gig in front of packed hometown crowd.
"We entered the music industry together at what turned out to be a very strange and unfortunate time," says lead singer Tom.
"Although we took it in our stride and without the chance of getting out there in front of crowds, we have managed to build a fan base and release two singles.
"We can only imagine what it is going to be like once everything has blown over."
Listen to The Haciendas via:
Spotify: https://open.spotify.com/artist/1YWhCfSMsMDBBjcxjp1mnQ?si=P3oybLkkS06knQH14JdJxw
Instagram: https://www.instagram.com/haciendasthe/
Twitter: https://twitter.com/haciendasthe
Facebook: https://www.facebook.com/HaciendasThe