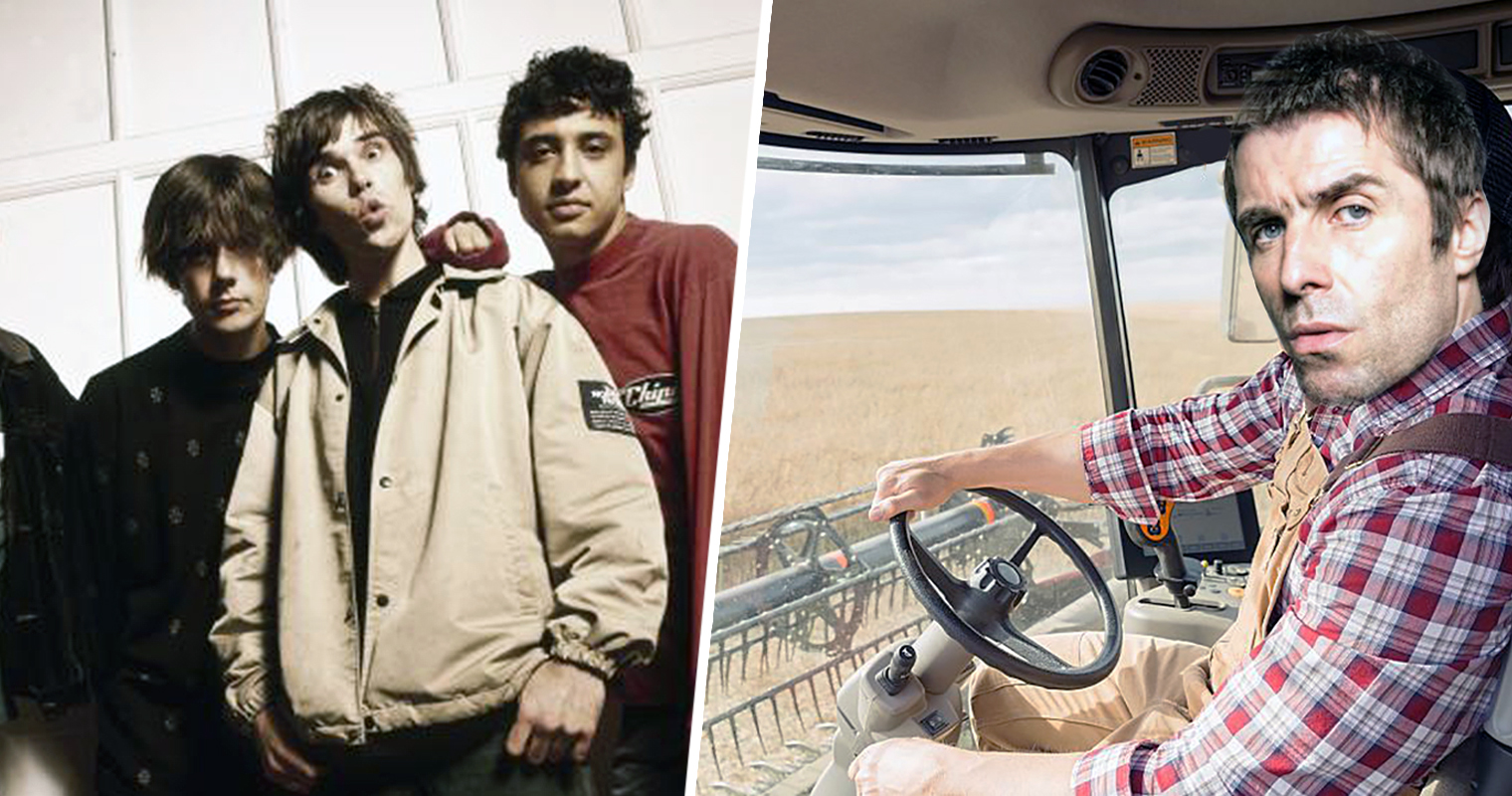 Oasis frontman Liam Gallagher once spied on mortal Mancunian enemies The Stone Roses while driving a combine harvester, he has revealed.
The Cigarettes & Alcohol singer recalled the hilarious incident while appearing on BBC 4 documentary Rockfield: The Studio On The Farm, a farm in which Liam literally spied on Ian Brown and the lads on "a proper combine harvester".
Speaking about the incident, Liam said: "We went to have a f***ing little snoop.
"It was, 'Right, what the f*** are they up to?' as they hadn't been doing anything for three years.
"I'm on about a proper combine harvester – ones you've got to get a ladder up to and it's miles up. Off we f***ing go, crawling down the road with the big f***ing lights on. It looked bonkers."
Liam was joined by fellow Oasis legend Bonehead when they set off in the harvester (while at the farm to record debut album their iconic debut album Definitely Maybe). It was 1994 and the pair had heard The Stone Roses playing nearby.
He continued: "We drove it in, turned the lights off and rolled out like something out of The Professionals. We could hear some f***ing bassline and drums. We got caught, we went in and had a little chat.
"We might have had a spliff and that and then we f***ing f***ed off. Next night they came over on a tractor. We were in bed."