Music
Moovin Festival announces summer barn party in Stockport
The event will take place at Whitebottom Farm in Etherow Country Park.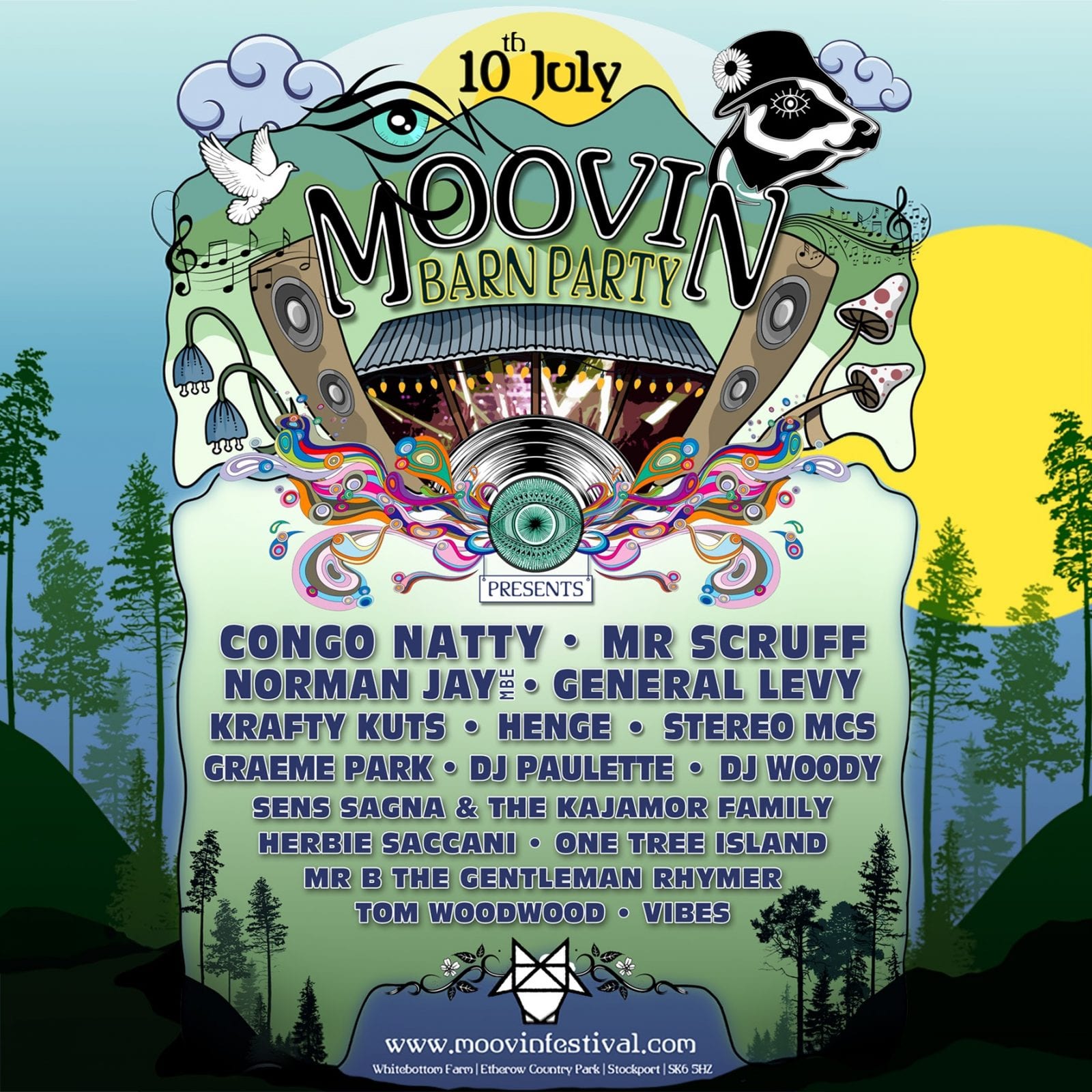 Moovin Festival has confirmed it will be hosting a huge barn party at a Stockport farm this summer.
Organisers have confirmed they will be bringing together acts who've previously played at Moovin – a popular local festival – for a one-off event in July.
The 12-hour barn party has been launched to "whet the appetite" for the big festival later in the year and will take place at Whitebottom Farm in Etherow Country Park.
The Main Stage will be set up in a sizeable outbuilding – with a second stage showcasing additional music and performances.
A wide selection of caterers will also be serving food throughout as parties burst into life around campfires.
Congo Natty, Mr Scruff, Norman Jay MBE, General Levy, DJ Woody, Graeme Park, DJ Paulette, and Krafty Kuts have all been confirmed among the lineup.
An official statement from Moovin Festival reads: "We simply couldn't wait until the festival in August so we are throwing a very special all day "Barn Party" down at the Farm on Saturday July 10th featuring many of the acts that have graced our gatherings over the years.
"As well as the Barn we will have an additional stage, performers, caterers, campfires & all round Moovin Vibes.
"We can't wait to see, dance and & laugh you all again its been way too long".
Tickets go on sale on Friday (April 9) at 10am.
More info is available online.