Music
The best gigs and music events to book in Manchester right now
Finally the update we've waited so long to give you.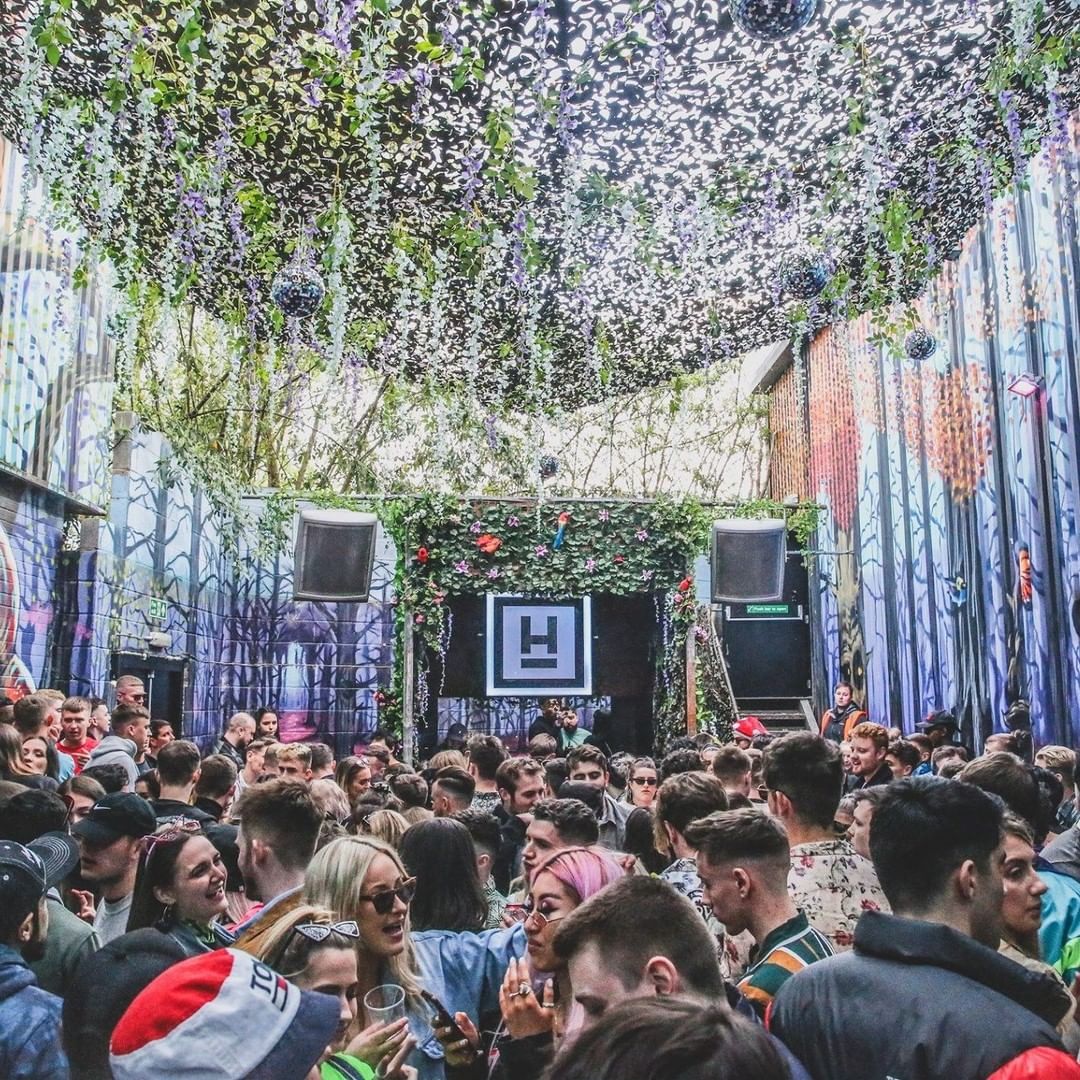 Picture this: It's Saturday, the sun's blazing, you've just cracked open your first beer and you're off to meet your mates for the reunion of the decade.
The thought makes us feel warm and fuzzy inside. And providing things go to plan, this could be us as early as June 21. But before that, there's a whole host of smaller and socially distanced events to tide us over.
Within the next few days we'll be able to mingle outside in groups of six. By May, both indoor and outdoor socially-distanced music events could be in full swing. So, this is your sign to get the group back together. And to help you plan your reunion, here's our guide to gigs and music events in the coming months – that feels SO good to say, by the way.
Social Avenue, Trafford Park, Stretford – Various dates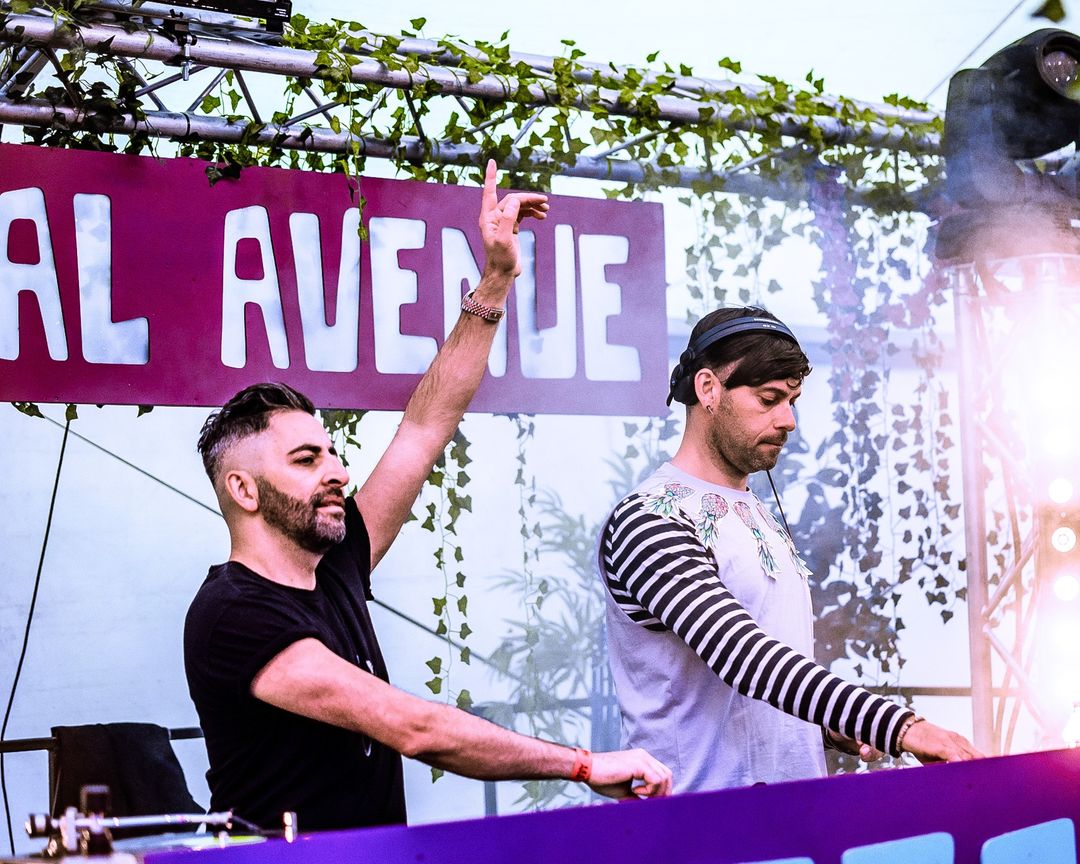 A massive hit last year, Social Avenue's socially-distanced approach to clubbing returns to Trafford Park very soon – and with dates as early as May, it doesn't even seem that far away. Despite a couple of events already selling out, tickets are still available for Darius Syrossian on 21 May, Yousef on 22 May and Eats Everything on 28 May – albeit running row. They've got two dates left to be announced so keep your eyes peeled for those as well.
This must be booked in groups of four, five or six as you'll need to stick to your area. More details and tickets on Skiddle here.
Social Circle, Victoria Warehouse, Stretford – Various dates
Brought to you by the people behind Social Avenue, Social Circle is the indoor version of the event: Same cracking little lineups and still socially-distanced for now, just set inside (and away from the Mancunian drizzle). Skream kicks off the new series on 21 May, with a number of events running through June too.
Same rules apply, tickets must be bought in groups of four, five or six and you all have to arrive together and stick to your table. Maximum two households per table.
All the info and tickets can also be found on Skiddle here.
The usual antics at Hidden will resume on 21 June with a huge opening party planned, spanning two days and nights. They've got a massive list of local names set to play across the two events, including Luke Unabomber, Poison Ivy, Althea and Mystique.
Tickets are split into day and night options, with different entry times for each ticket. Final release night tickets are still available for Part 1 and whilst more are available for Part 2 it's mainly group tickets, so round up your pals. And with it being on a weekday, you might wanna book the next date off work or risk having some explaining to do.
Tickets for Part 1 are here and Part 2 here.
South Reopening – 21 June
Another one on 21 June is South's reopening which they're aptly calling "A New Beginning". They're making the most of the big day as the event starts bang on 00:01 and runs until 06:00. We're buzzing for the basement's return.
Still a few tickets left, get them here.
SQUARE ONE, City Centre – Various dates throughout summer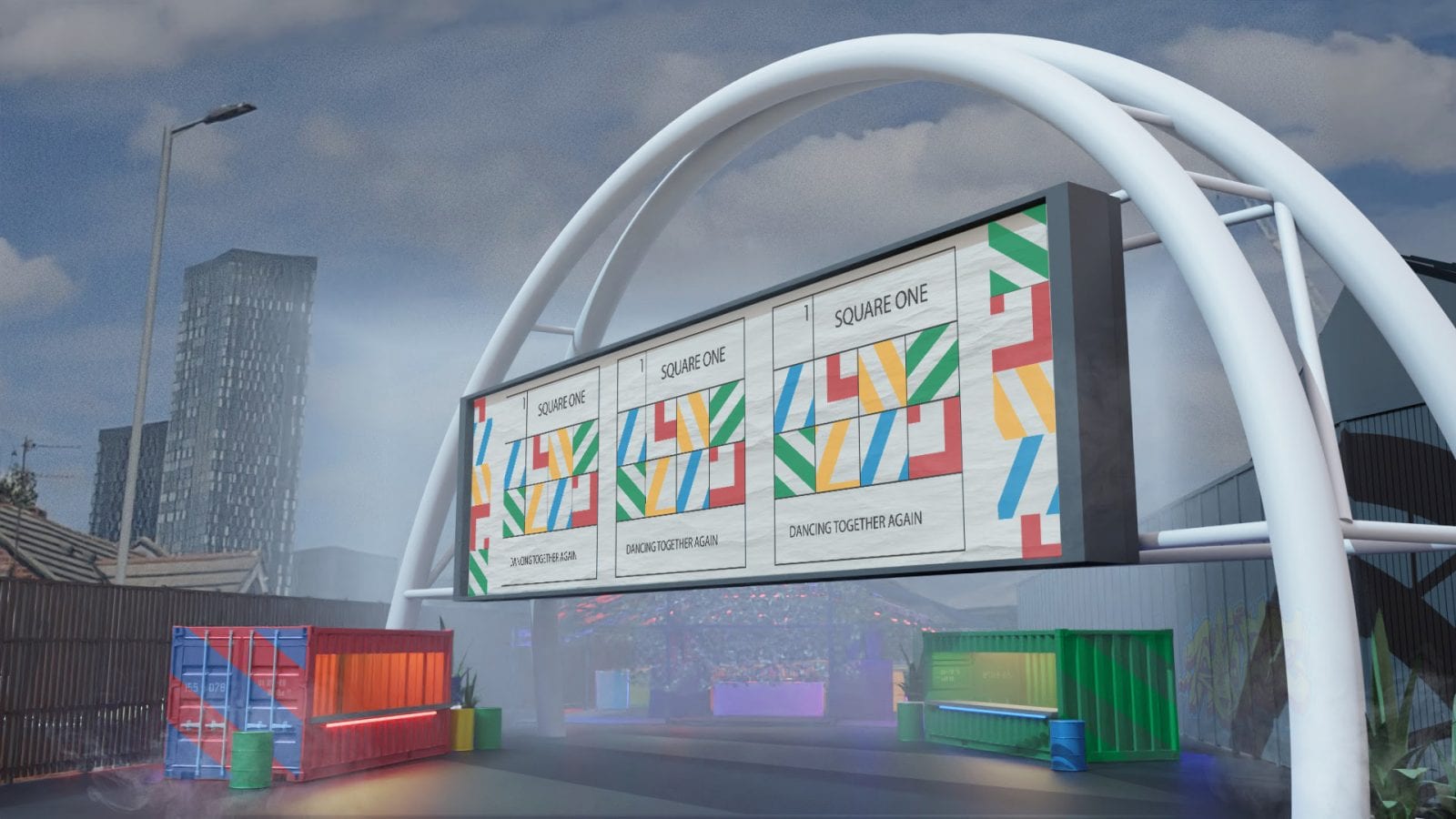 Announced last week, SQUARE ONE is a brand-new open-air venue opening in June. There's already a mega opening series of lineups which include Hot Since 82, Denis Sulta and Enzo Siragusa – all in an old car park off the Mancunian Way. Make sure you sign up for early access to new shows that'll be added to their calendar soon.
Grab tickets off Skiddle here.
Kaluki Summer Soundsystem, Victoria Warehouse Basement – various dates throughout summer
Manchester-based promotors and record label Kaluki is returning to its humble roots and heading back to basement parties for a special series of intimate events. There are some cracking lineups planned, including appearances from Ben Sterling, Archie Hamilton, Chris Stussy, Rich NxT and Alisha.
Tickets for the opening night on 3 July are already sold out and are running low on the rest of the nights too, so get them on Skiddle here quick.
On 9 July, there's a big night of garage, jungle, grime and bass happening within the graffiti-covered walls of Hidden and we're so ready for it. Dr Banana and Interplanetary Criminal take the headline spot but Oneman, Jossy Mitsu, Bailey Ibbs and Dr Dubplate will also provide the bassy soundtrack for the evening.
Again, tickets on Skiddle here.
Amelie Lens, Victoria Warehouse – 10 July
Belgian techno DJ and producer Amelie Lens will play Victoria Warehouse as part of her UK tour. She's been tearing up the techno scene recently and we can expect more of her signature dark and thumping techno style on 10 July. She'll be joined on the night by Airod, Blasha and Allatt.
Tickets left here.
MEUTE, O2 Ritz Manchester – 8 September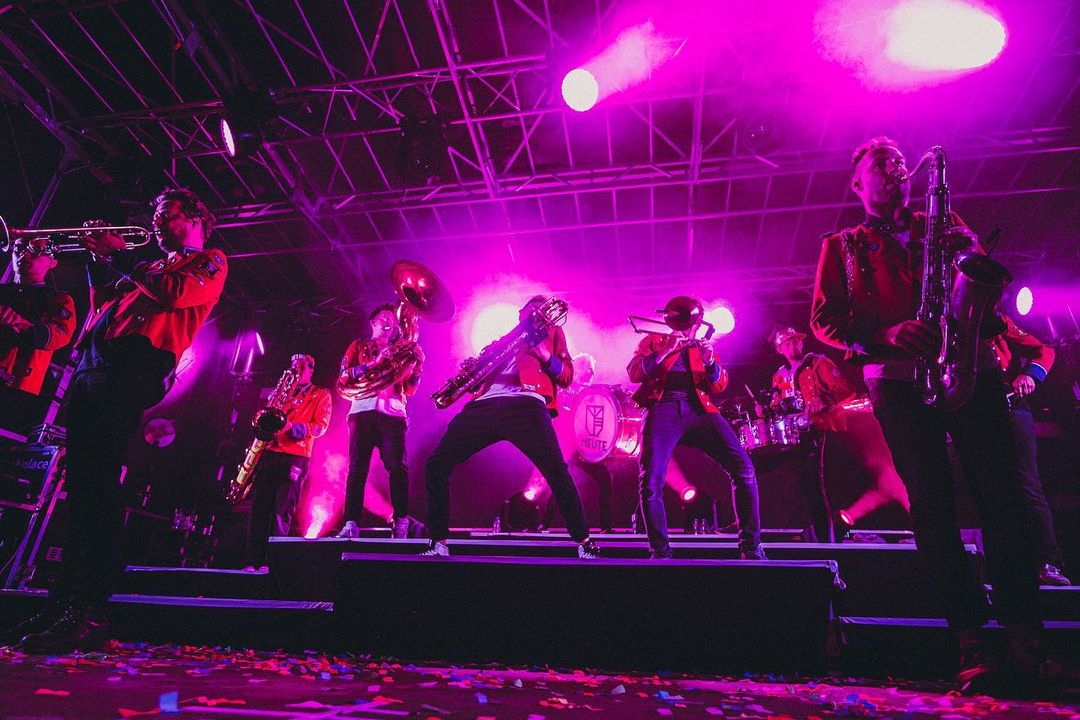 "Techno marching brass band" MEUTE will appear at the O2 Ritz on 8 September as part of their UK tour. Their combination of brass band instruments with hypnotic techno beats creates a unique twist that makes the band unforgettable. It's like nothing you'll ever have seen before.
Book tickets here.
New Order, Heaton Park – 10 September
Iconic Manchester band New Order are taking on a mammoth homecoming show at Heaton Park on 10 September. It'll be their first show in four years in their hometown as well, so not to be missed. They'll have support from special guests Hot Chip and Working Men's Club, too.
Get tickets on Skiddle here.
Parklife Festival, Heaton Park – 11-12 September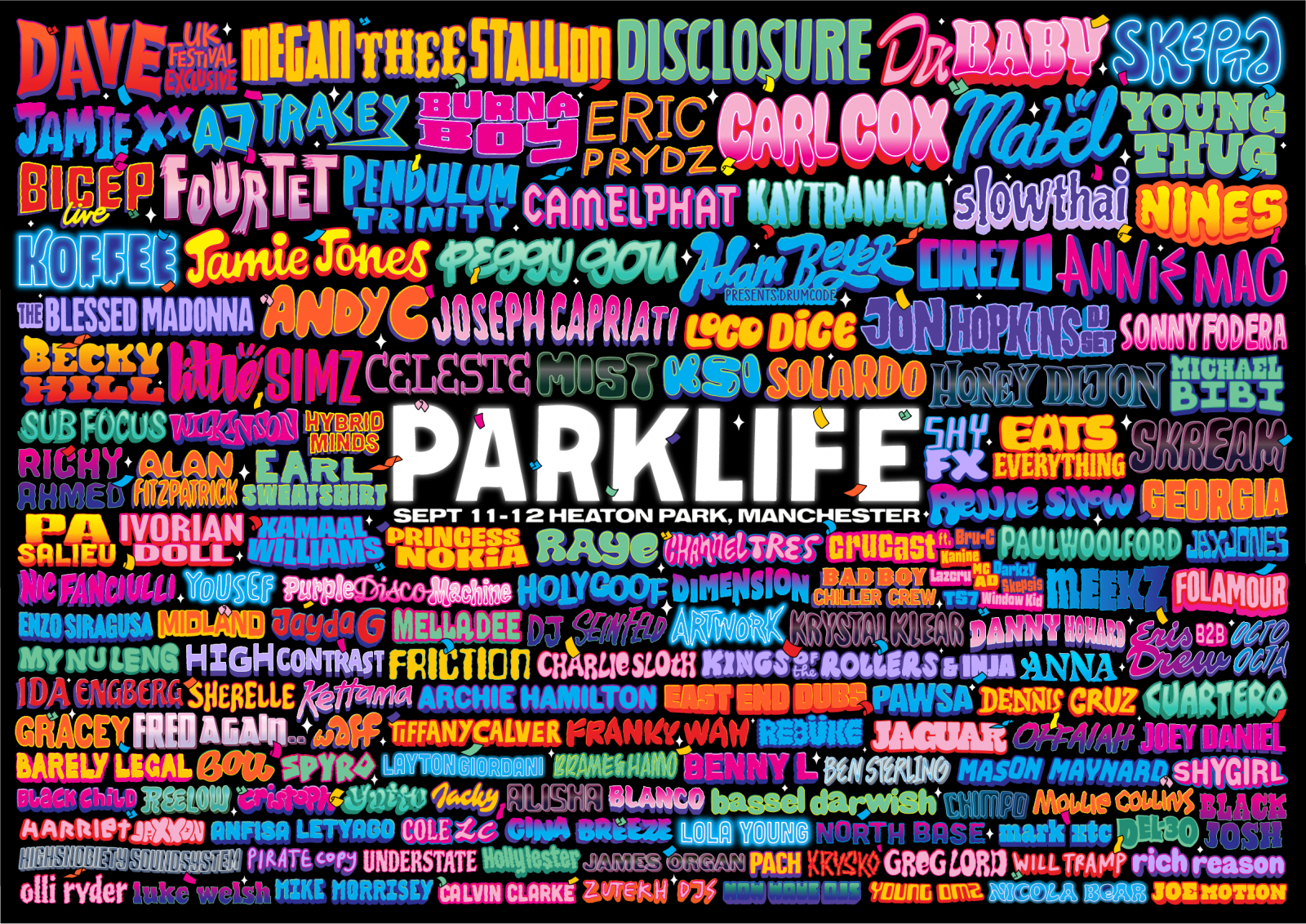 If you got Parklife tickets this week, congrats. The return to Heaton Park on 11-12 September sold out in record time in Wednesday's presale without even making it general sale. But after everyone's year off raving and a lineup like that, it was bound to happen.
Don't give up just yet though, resale tickets might come available soon on the Ticketmaster website here.
Blossoms, AO Arena – 18 September
After having to reschedule their gig at AO Arena a couple of times now, Blossoms should finally play the Arena on 18 September for the Manchester leg of their forthcoming UK tour. All previous tickets remain valid for the new date, but if you're without one, find some here including resale tickets. Be quick because these are running very low.
90s Baby Pop, Bowlers Exhibition Centre, Trafford Park – 18 September
For a massive night of 90s nostalgia, 90s Baby Pop is bringing together some of the most iconic pop artists of all time for the biggest throwback gig of the decade. We're talking the likes of Peter Andre, Gareth Gates, S Club, Cheeky Girls, Blazin Squad, Atomic Kitten and East 17 all live in the flesh. I know.
This one is very close to selling out, with just 1% of tickets left. Grab them on Skiddle here.
Further afield
Come April when we're allowed to leave our local area with our household or support bubble, you might be interested in venturing out to see what our neighbouring cities also have to offer.
Crackle presents A Guy Called Gerald (live), 24 Kitchen Street, Liverpool – 3 July
Over in Liverpool, there's an equally exciting selection of gigs and events popping up. Particularly this one at 24 Kitchen Street on 3 July. Manchester-born DJ and early member of the legendary 808 State, A Guy Called Gerald, will play a live set at the Baltic Triangle venue.
Grab a ticket here.
BassJam presents Macky Gee, Hangar34, Liverpool – 24 July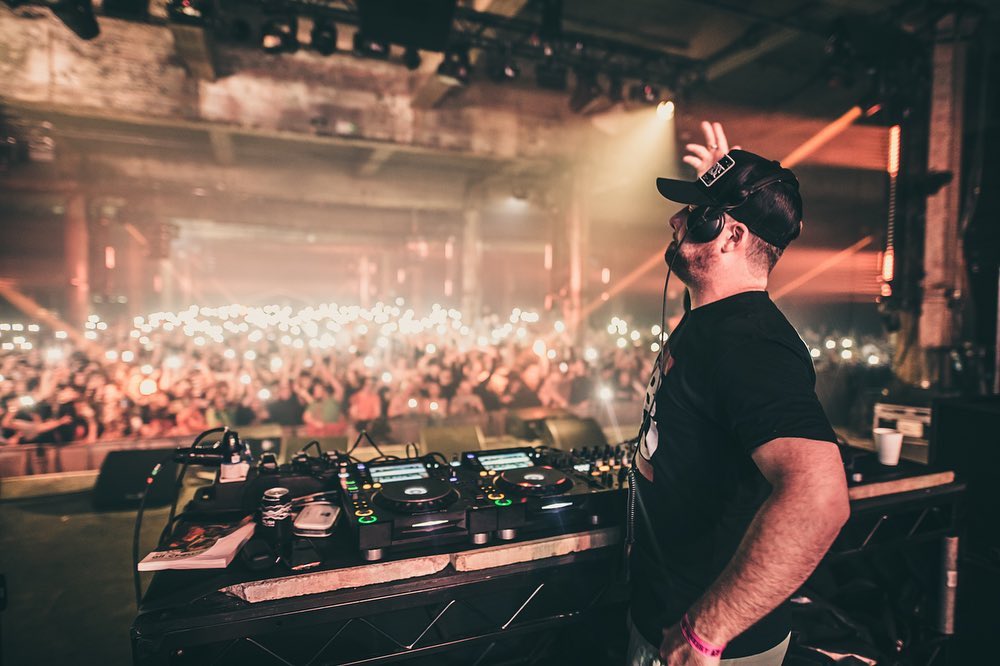 BassJam return with their iconic filthy drum and bass event on 24 July, with Macky Gee and CruCast members Darkzy and Bru-C. This one's at Liverpool's Hangar34 and will be on point with the carnage and signature high energy atmosphere.
Tickets are on final release on Skiddle here.
Moxy Mu:zik presents Darius Syrossian, Mint Warehouse, Leeds – 26 June
The Moxy Muzik showcase at Mint Warehouse has fallen victim to serial rescheduling. But it's looking like it could finally happen on 26 June. As it's an old show, over 50% of tickets have already gone for this. A fresh batch go on sale on Friday 26 March though, if you want one.
More info and tickets on Skiddle here.
Stay up-to-date with Manchester music and announcements via The Manc Audio.