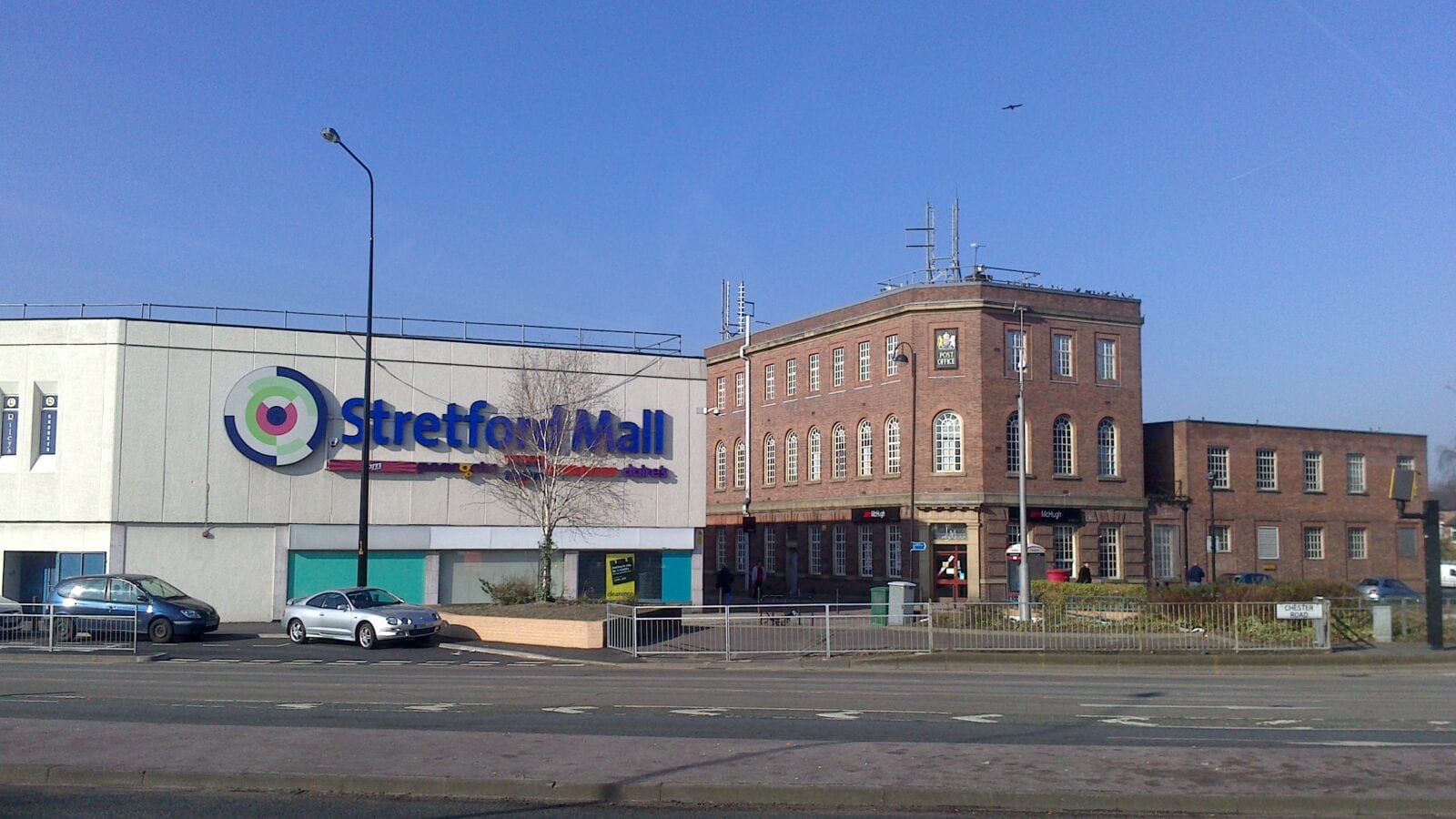 Stretford town centre is set to be 'transformed' in the coming months due to Trafford Council receiving £17.6 million in regeneration funding.
Stretford was one of four areas in the North West of England to enjoy a full allocation from the government's £830m Future High Streets Fund.
Stockport has also been handed £14.5 million to refurbish Mersey Square and repurpose empty retail units.
Wigan and Oldham also received smaller pots of development funding.
The Ministry of Housing, Communities and Local Government said the money had been distributed to help areas to recover from the COVID-19 pandemic and "transform underused town centres into vibrant places to live, work, visit and shop."
Trafford Council have called the announcement "exciting" and a "major boost" for the local area.
The funding now means that the much-anticipated Streford Masterplan can proceed – which will include a new, expanded high street with better landscaping and transport links.
The council will also make improvements to public spaces, pedestrian/cycle movements, Stretford Mall and Lacy Street, whilst securing a long-term solution for the Essoldo cinema.
Bridgewater Canal may also be opened up for new homes and businesses.
Cllr Andrew Western, Leader of Trafford Council said it was "absolutely amazing news for Stretford".
"We have already made massive improvements to Stretford and this will enable us to totally transform the area for residents and business alike," he stated.
"Trafford Council has made it a major priority to revitalise all our town centres and Stretford is no exception. We have incredible plans for the area."
Minister for High Streets Kelly Tolhurst said 2021 would be a "big one for high streets in the North West".
She added: "Towns across the North West have a proud history of industry and commerce, and we are supporting them to preserve this heritage for future generations."