News
A Manchester bus driver who was sacked for being 'too short' has been reinstated
Tracey Scholes was one of the first female bus drivers in the city, but was dismissed after 34 years behind the wheel.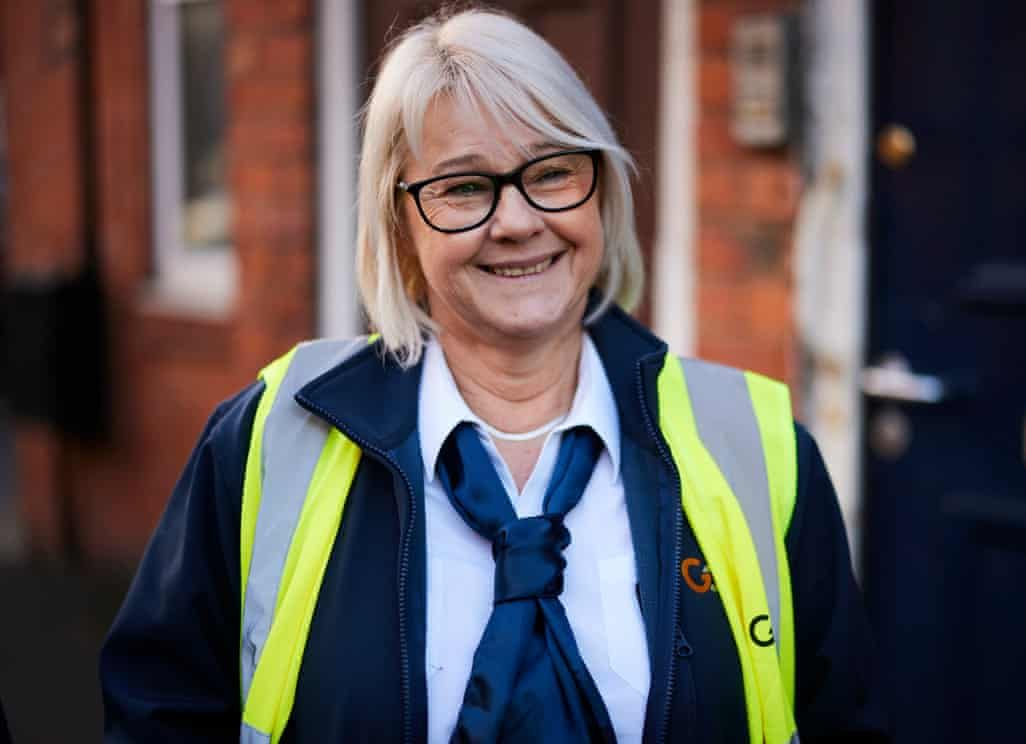 A long-serving Manchester bus driver who lost her job for being "too short" to safely drive has now been reinstated.
57-year-old Tracey Scholes has been working at Manchester's Queen's Road bus depot since 1987 and was one of the first female bus drivers in the city, but was dismissed back in November 2021 after 34 years behind the wheel when operator Go North West Ltd introduced a new bus model that she was deemed unfit to drive.
Scholes – who stands at 5ft tall – was told she did not have the "capability" to drive the new buses due to adjustments to the vehicles' wing mirrors and assault screens.
The new dimensions meant that Scholes would need to lean back to use the mirrors, leaving her unable to reach the pedals.
Back in December, trade union Unite claimed bosses at Go North West ruled that because Scholes no longer had the "capability" to safely drive their buses, they instead offered her an alternative role at the company, but for less hours and pay – and it was this offer that she declined the offer before being given 12 weeks notice.
A Go North West spokesperson told The Guardian that the company had "no choice" but to dismiss Scholes.
They said "numerous proposals to accommodate" her had been rejected.
"The design of the mirrors on our buses was agreed after consultation with Unite some time ago," the Go North West rep said.
"All our other drivers of similar height to Tracey are able to view them safely. Dedicated, experienced, hardworking bus drivers are difficult to find and so we would never act lightly in a situation like this.
"We are sorry that we were left with no choice but to bring this driver's employment to an end."
After being handed her notice, Scholes made a desperate appeal for her job on 11 January – which went on to drum up plenty of local and national support, as well as an online petition calling for her to be reinstated with no loss of pay or hours that was eventually signed by over 25,000
Read more: 24,000 sign petition to reinstate Manchester bus driver sacked for being 'too short'
Supporters described Scholes as "instrumental in paving the way for other women to take up positions within the passenger sector", and a "hardworking, loved and valued member… who deserves to be commended for her years of service to the traveling public of Greater Manchester".
And now, following her appeal, the bus firm has said that Scholes has been reinstated.
Unite North West has called this "an important victory for the whole movement".
Speaking of Scholes' win, Sharon Graham – General Secretary of Unite – added: "Tracey Scholes is back in the driving seat where she belongs.
"Tracey's supporters have good reason to celebrate. Go Ahead have finally come to their senses and agreed to Unite's demand for Tracey's hours and pay to be protected [so] it is a great victory and a testimony to Tracey's spirit, and the solidarity of all her union colleagues, to secure this change of mind by her Go Ahead employers."
She continued: "As the first woman bus driver at the Manchester depot, with 34 years unblemished service, Tracey deserved to be treated with dignity.
"It's terrific news that she can continue to drive her bus."
Scholes will now drive the 52 bus route, and will be paid for a guaranteed 25 hours a week.
Featured Image – Twitter (@Unite_NorthWest)