News
Everything we know about the upcoming NHS art trail in Manchester
The Gratitude in Art trail is currently on display in Birmingham and will arrive in Manchester on 3 September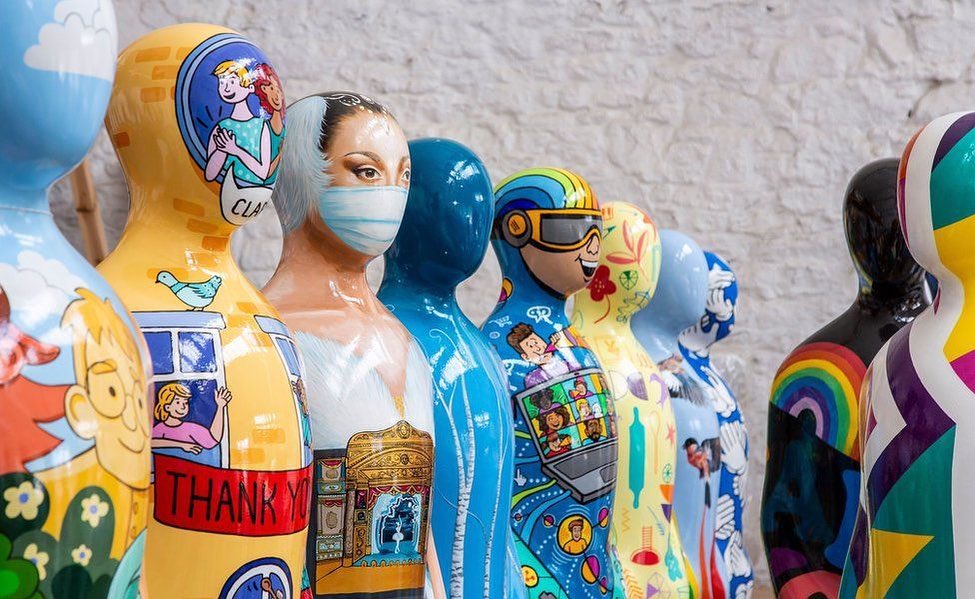 A new art trail is coming to Manchester next month, bringing with it a total of 51 individual sculptures all designed by talented UK artists.
Designed to show thanks to the NHS and all the keyworkers who have worked tirelessly throughout the pandemic, it's been created in partnership with global public art producers Wild in Art – who were also behind Manchester's popular 2018 Bee In The City art trail.
Aiming to capture the experiences that have connected us all through what has been one of the most challenging periods in modern peacetime, the free-to-visit exhibition has been curated in partnership with creative ambassador and fashion icon Dame Zandra Rhodes.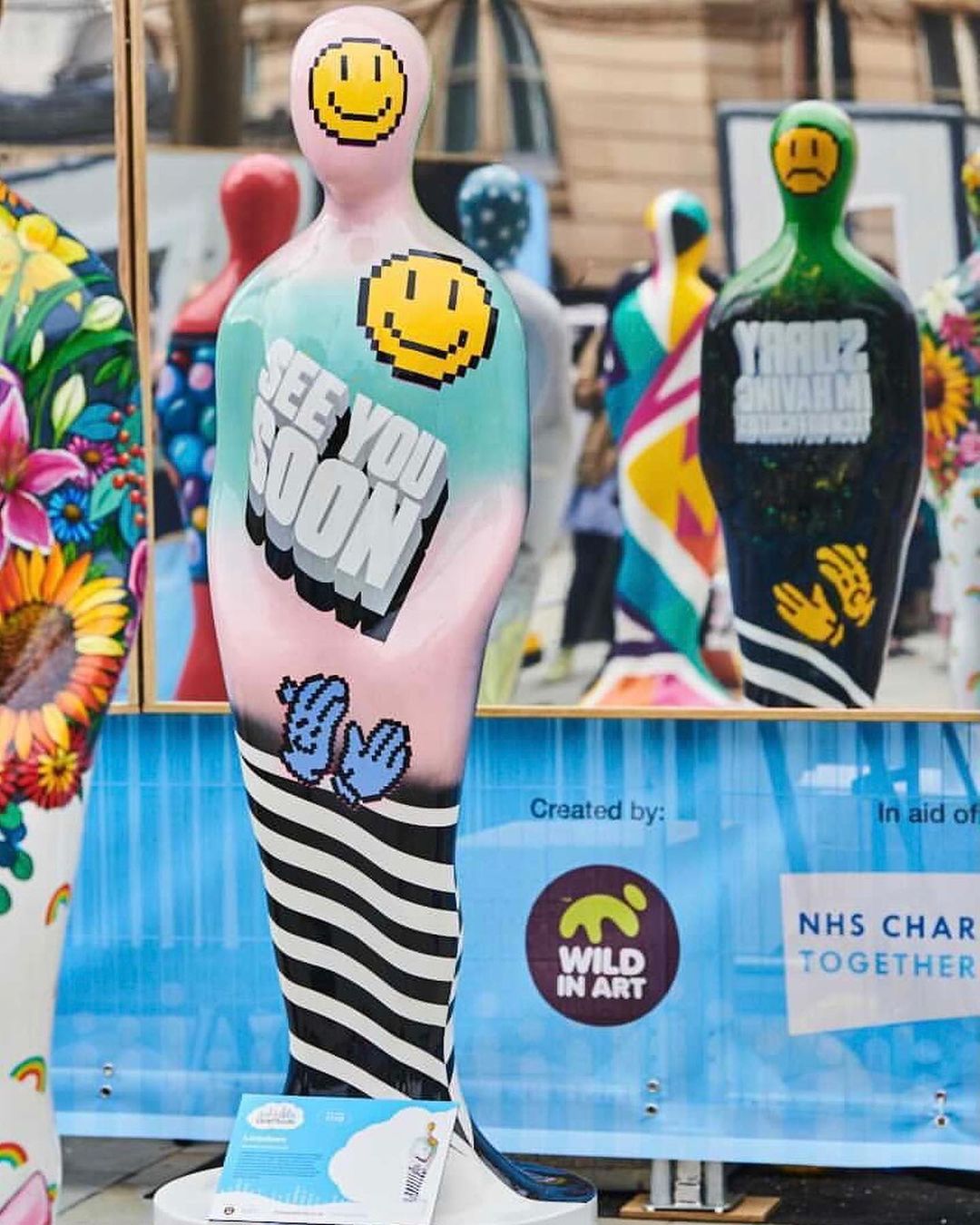 Consisting of 51 sculptures, it features work by professional artists and designers from across the UK – including pieces by prominent Manchester-based artists Leimai Lemaow and Nomad Clan.
The trail will also bring to life real-life stories and poems about key workers, narrated by a host of famous voices, and at the end of its UK tour all of the artworks on display will be sold off at auction to raise funds for NHS Charities Together.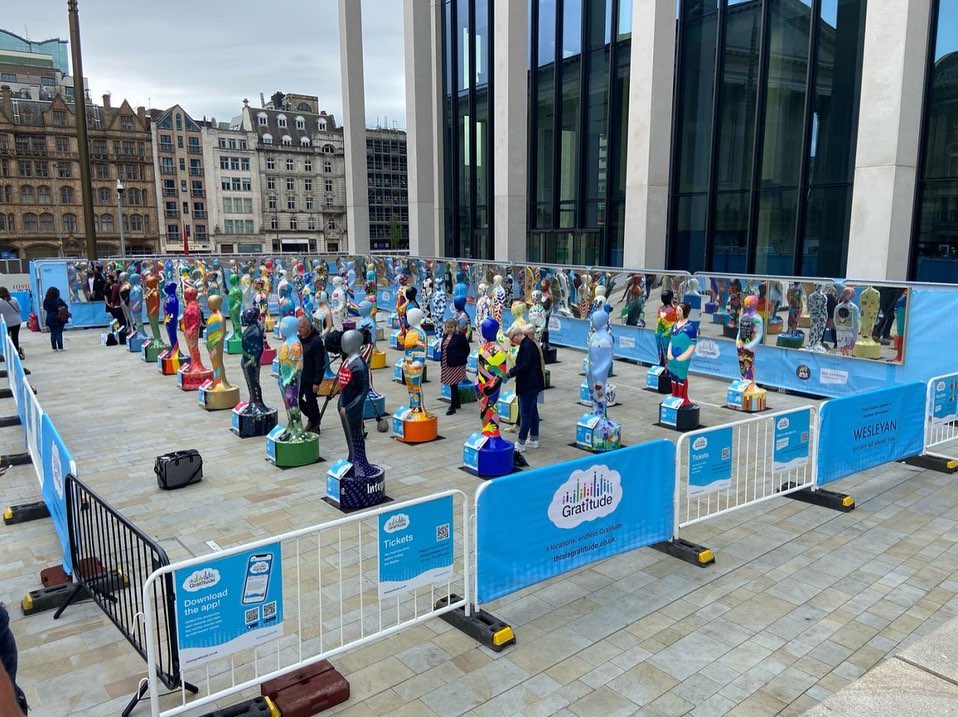 Sharing her Gratitude art trail design to her Instagram page over the weekend, Manchester-based artist LeiMai told of how Wild In Art asked her to create a sculpture to raise money for the NHS that summed up the pandemic:
"I created this tale of two halves and named it "lockdown", she shared with her followers.
"On the front of my sculpture I added the words "See you soon" from a charity print I'd released with @law_magazine during the first lockdown, it shows clapping and smiley faces, we were fine weren't we?
"We had everything worked out, clapping helps right?… the back that you see reflected in the mirror has the words "sorry I'm having tech difficulties", sad faces, and unsure clapping hands… was the pandemic ever going to end? Another f'ing zoom meeting when I hate video calls and my internet keeps dipping?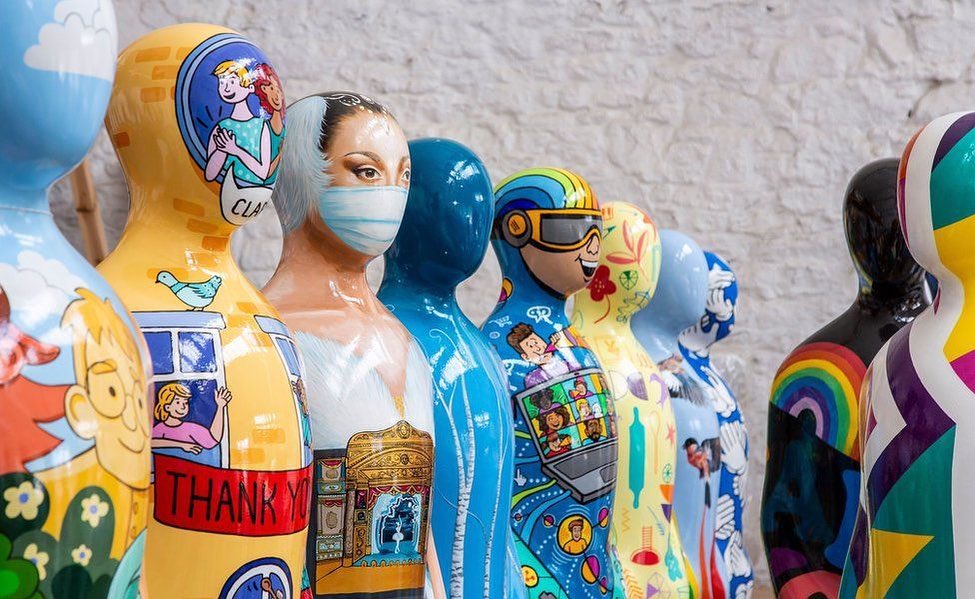 "Clapping like idiots but 1% pay rise for NHS… seriously? The spiral symbolises this never-ending whirlwind of feelings and asks the question; will things ever be the same again? it's now on show in Birmingham and will be coming to Manny soon amongst other cities."
And Leimai isn't the only Manchester artist to be asked to get involved in the project. When the art trail lands in the city next month, there'll also be a piece on display from internationally-acclaimed, queer street art muralist duo Nomad Clan.
Their design, entitled 'Digital Conscience', seeks to explore themes of value systems, digital identity, virtual reality and overstimulation in connection to our shared lived experiences of the past year.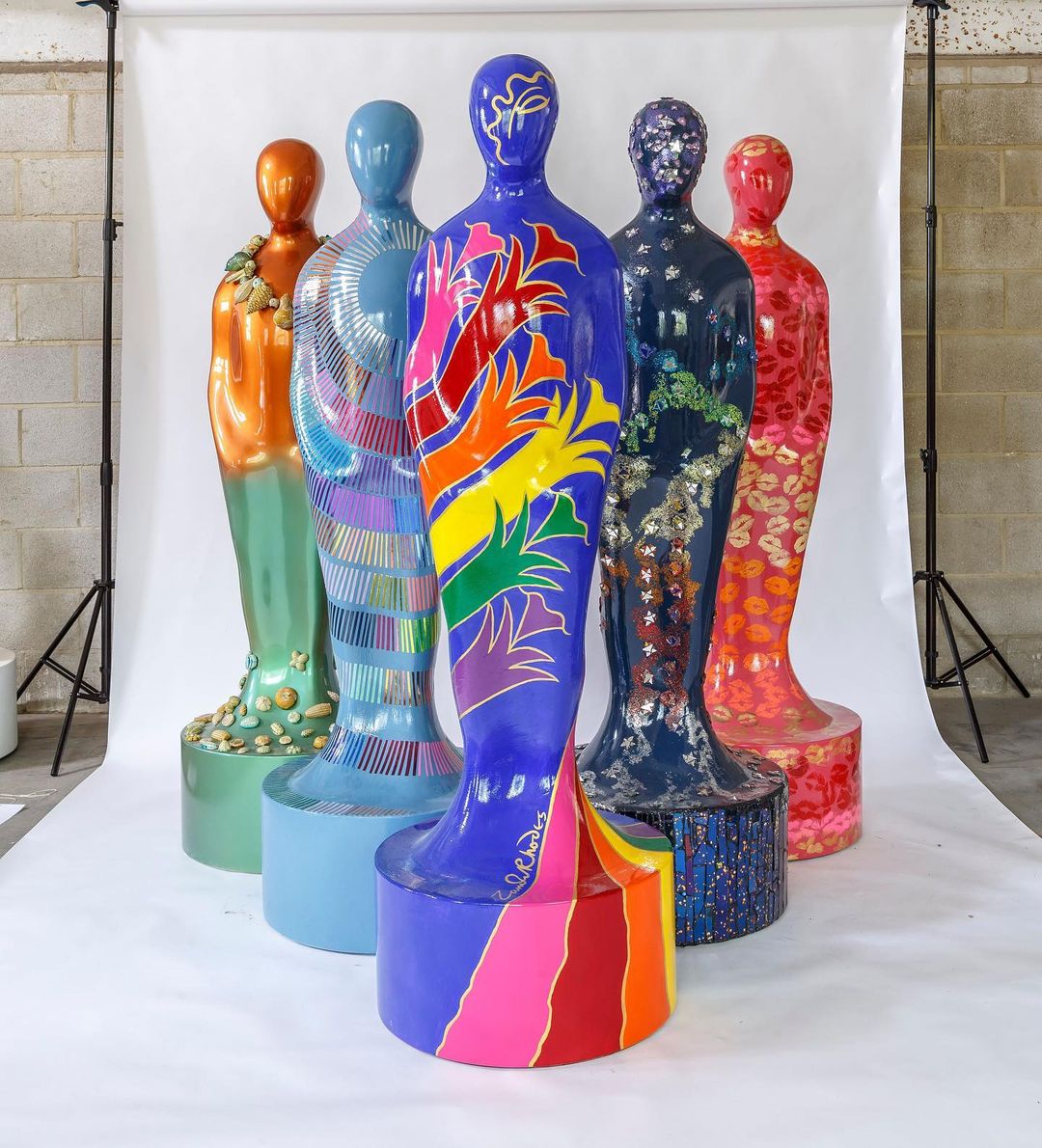 Elsewhere, there'll be further contributions from artists up and down the country – including Scottish fashion designer Pam Hogg with her sculpture 'Courage', British fashion and textile designer Kitty Joseph, Andrew Logan with his design 'Spiral Stardust – Homage to the Alexander Technique', and leading ceramic artist Kate Malone with her design 'Life Force.'
Each artist has drawn their own inspirations from the past year, be that from the selfless, endless dedication of NHS workers or the opportunities we've been given to reconnect with nature during this forced period of slowing down.
'Super Stars', designed by Birmingham artist Edward Luke Thrush, nods to the keyworkers who braved the pandemic when the rest of us stayed at home, whilst Cardiff-based illustrator Matt Joyce's design 'The Joy of Pets' celebrates the furry (and not so furry) companions that have kept us company throughout the trials and tribulations of Covid-19.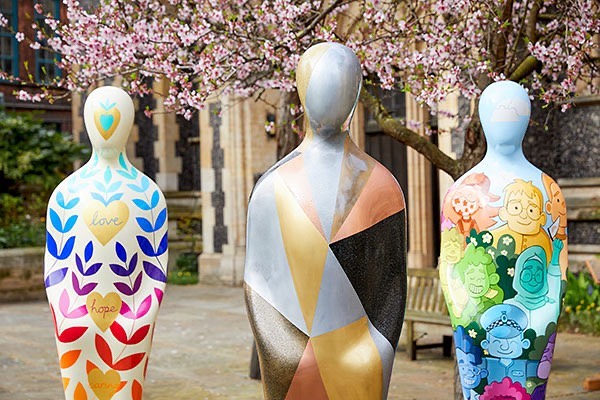 As well as showcasing sculptures from artists up and down the country, the trail will also bring to the fore real-life stories and poems about key workers.
These have been brought to life by working with a host of famous voices, including Adil Ray, Hugh Bonneville, Sarah Parish, Norman Cook, Christopher Eccleston, Julie Hesmondhalgh, John Thomson, Jamie-Lee O'Donnell, Shobna Gulati and KT Tunstall.
Visitors to the trail will be able to access these stories through the Gratitude App and website, hearing the experience of doctors and nurses, teachers, railways workers, and more.
Speaking on the new art trail,Charlie Langhorne, Managing Director and Co-founder of Wild in Art said: "Gratitude is set to be a beautiful and striking tribute which celebrates the incredible courage and dedication of the UK's NHS staff and all key workers and supports the vital work of NHS Charities Together.
"We are delighted to be launching our tour at Paradise Birmingham, after months of hard work from artists across the UK, who have dedicated their time and creativity to help us produce an installation which reflects our endless Gratitude for the care and kindness that all key workers have provided."
You can visit Gratitude at St Peter's Square, Manchester from 3 – 12 September 2021 before it moves on to visit Edinburgh and London. To find out more and grab your tickets, click here.
Feature image – Gratitude in Art