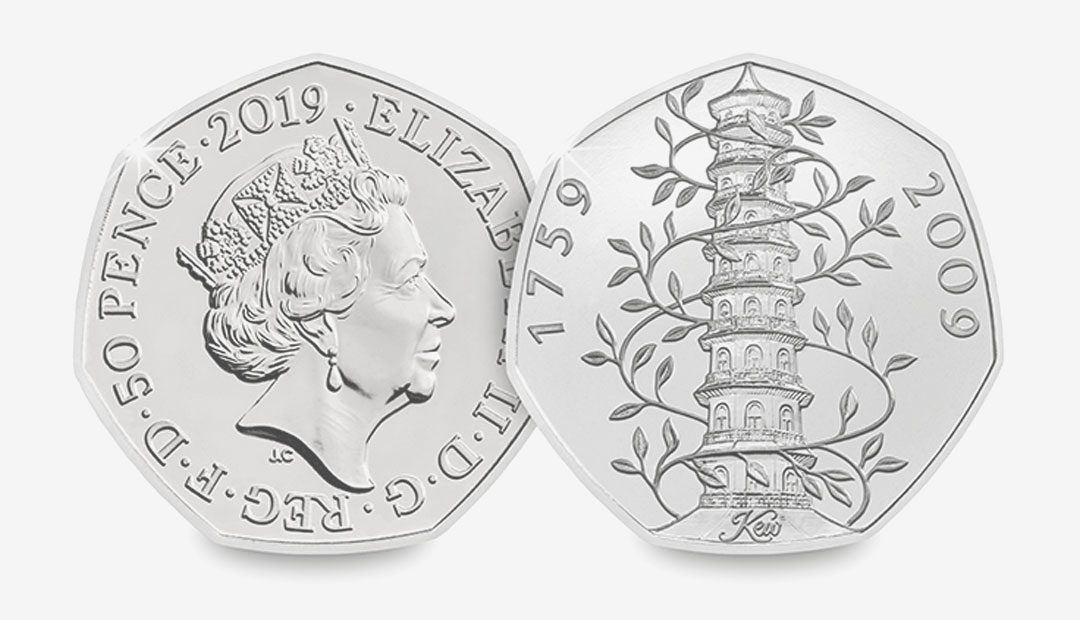 A rare 50p piece minted to mark the 250th anniversary of Kew Gardens has just sold for more than 400 times its face value on eBay.
The Kew Gardens coin was first issued in 2009.
It was designed by Christopher Le Brun to mark the 250th anniversary of the southwest London botanical gardens, and the design shows the gardens' pagoda encircled by a vine, along with the dates 1759 and 2009, and the word 'Kew' at the base of the structure.
The coin – listed as 'Genuine 2009 Kew Gardens 50p coin in circulated condition' – appeared on the auction site eBay last week.
It was listed with starting bids from 99p, and after attracting more than 27 bids over the five-day period before bidding ended on 30th July, it sold for more than 400 times its face value at a whopping £200.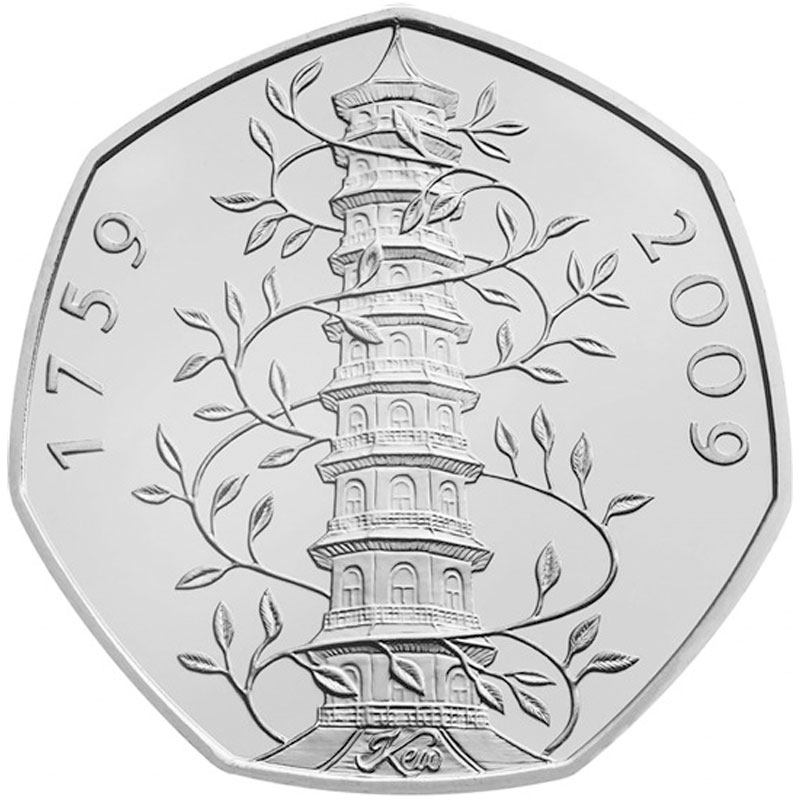 According to The Royal Mint and money experts at ChangeChecker, around one in every 300 households in the UK could own a Kew Gardens 50p piece and this means there are still thousands in circulation across the country.
With only 210,000 coins minted, it has also been named one of the most valuable 50p pieces in recent years.
"When you compare its scarcity to the average 5 million coins per design usually issued into circulation, you start to really understand just how rare this coin is." ChangeChecker says.
Uncirculated versions of the coins are reportedly selling for even greater figures online as well, so if you bought one of these 50ps directly from the Royal Mint for around £30 back in 2009, then you can expect to fetch around £300 for it today.
You best get checking your pockets and down the sides of your sofas then, Manchester.