News
Air pollution in Greater Manchester is now nearing 'pre-pandemic' levels
Centre for Cities' data found there was a 40% reduction in NO2 levels across Greater Manchester after the first national lockdown.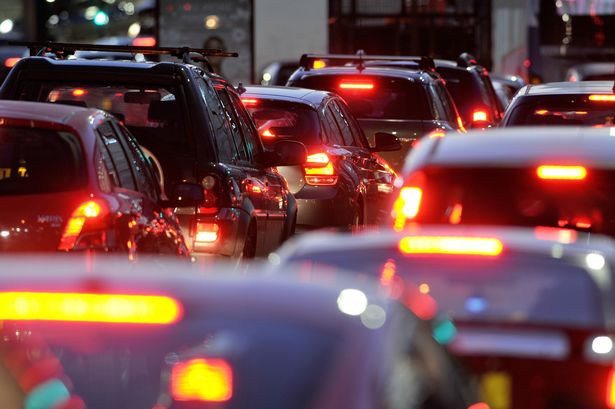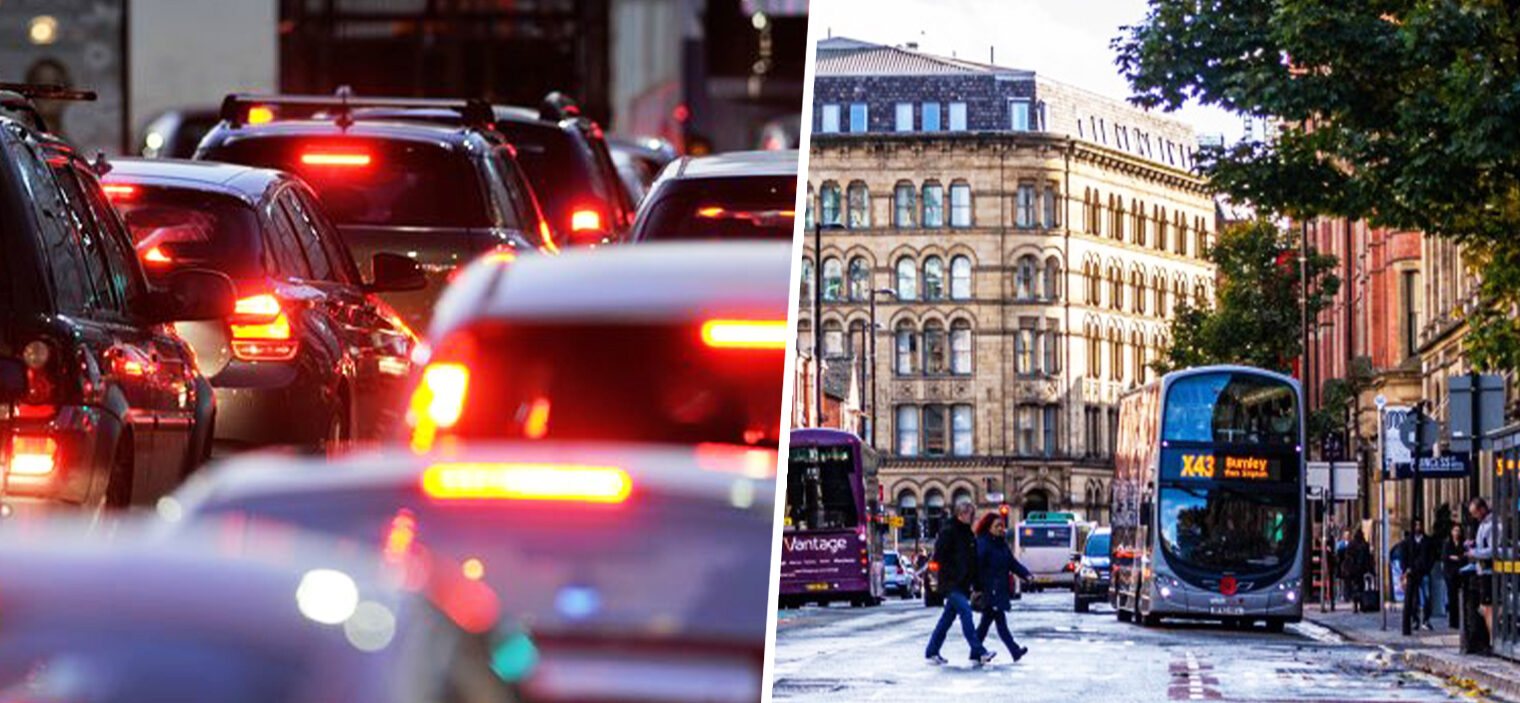 It's been revealed that air pollution throughout Greater Manchester has crept back up to near pre-pandemic levels after a sharp drop during the first lockdown.
Data from the think tank Centre for Cities stated that there was a 40% reduction in nitrogen dioxide (NO2) levels across Greater Manchester following the first national lockdown and ongoing coronavirus (COVID-19) restrictions since, but this had returned to 93% of pre-pandemic levels by September.
The main source of NO2 pollution is the burning of fossil fuels, particularly fuel in vehicles.
These findings follow the end of an eight-week public consultation for a Clean Air Zone (CAZ) in the region, although plans for its implementation were previously delayed for a year because of the pandemic.
The study also looked at particulate matter with a diameter of 2.5μm or less (PM2.5) – their size means they can get deep into the lungs and bloodstream – finding that PM2.5 levels fell by 17% in the region during the first lockdown, but remained above the World Health Organisation (WHO) guidelines of 10µg/m3.
Air pollution contributes to at least 1,200 early deaths each year in the region and is linked to many health conditions including cancer, heart disease, stroke and asthma, and in a landmark case last week, a coroner in London listed air pollution as a cause of death for nine-year-old Ella Adoo-Kissi-Debrah.
Speaking on the research findings, Andrew Carter – Chief Executive at Centre for Cities – said: "Toxic air has contributed to the deaths of thousands of COVID-19 victims this year and, even after the pandemic ends, will remain a big threat to health,
"Particularly for those living in urban areas."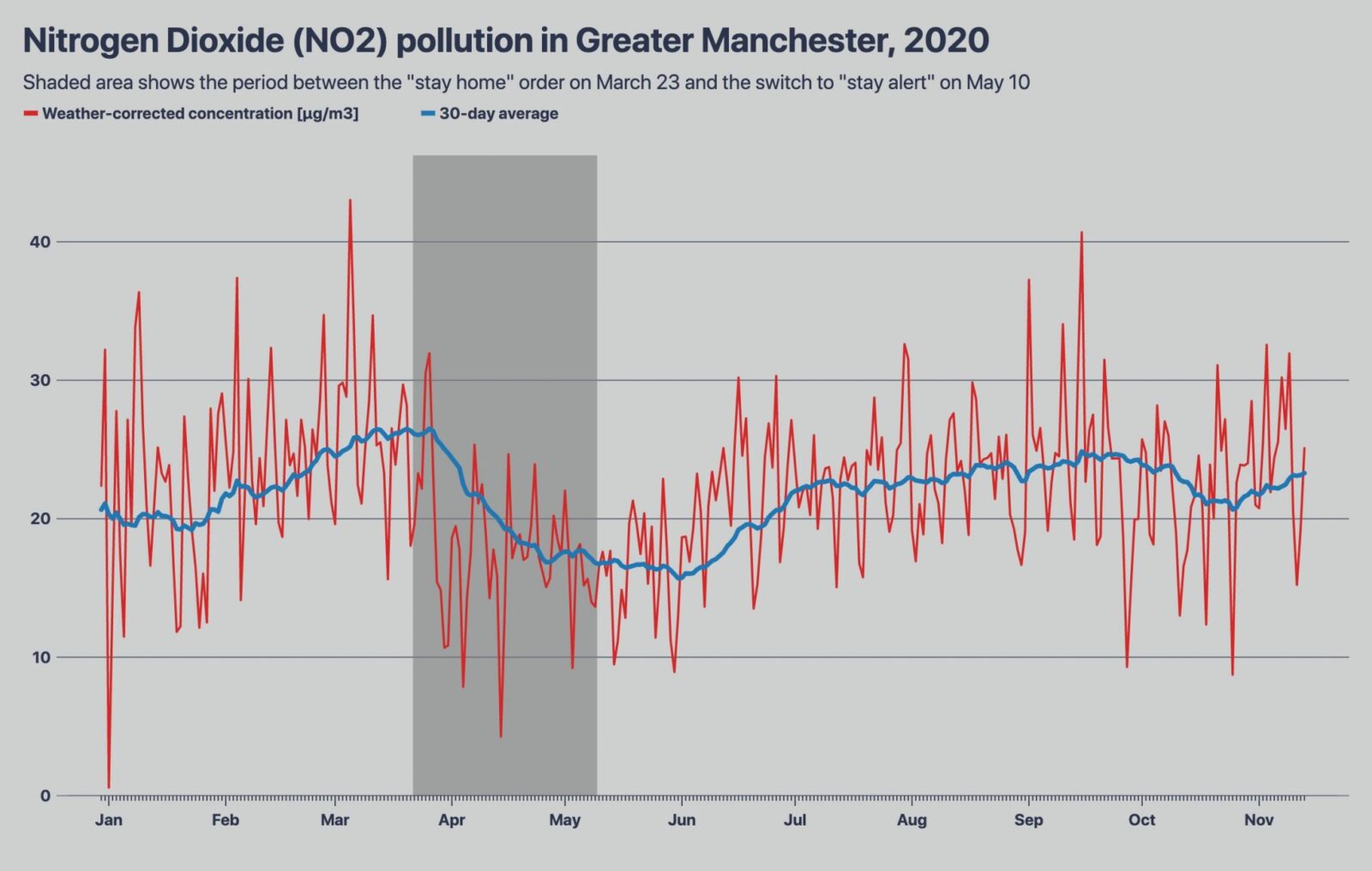 Dom Goggins – a member of the Manchester Climate Change Board who runs the Parliamentary Group for Renewable and Sustainable Energy – has called for WHO standards to be written into the Environment Bill that is going through Parliament, saying: "It comes back to legislation and resources at a national level to give local leaders the powers and the resources, the capacity, to do what needs to be done.
"Local leaders can't do this with their hands tied behind their back and at the moment it feels like that is what's happening."
The government has directed Greater Manchester to introduce a Category C CAZ, now expected to be brought in by spring 2022.
It will be England's biggest such zone and would require vans, buses, coaches, taxis, private hire vehicles, minibuses and heavy goods vehicles that do not meet emission standards to pay a daily charge to travel.
Private cars, motorbikes and mopeds are not included.
It will apply to all roads within Greater Manchester – except for motorways and trunk roads – and will operate 24/7 using Automatic Number Plate Recognition technology.
Mr Goggins – who has written several reports on air pollution in Greater Manchester, including Atmosphere (2018) and Unfair Air (2020) – added: "It's essential if we're going to deal with this problem that we've got to get fewer cars on the road, and we need to shift from high polluting vehicles to low polluting vehicles. But people who need a vehicle to earn a living can't be penalised and the transitional funding needs to be made available by national government to the combined and local authorities in Greater Manchester to support that transition."
The public consultation on the Clean Air Zone (CAZ) closed on 3rd December and news on the final plan to be considered by the ten Greater Manchester local authorities is expected early next year.
You can find more information via the Clean Air GM website here.