News
All McDonald's stores in UK will close entirely from tomorrow
[siteorigin_widget class="SiteOrigin_Widget_PanelImage_Widget"][/siteorigin_widget]
[siteorigin_widget class="SiteOrigin_Widget_PanelText_Widget"][/siteorigin_widget]
News
Rudy's is opening a new pizzeria and pizza school in the former Dawson's Music site

Georgina Pellant
A year on from the initial news that Rudy's would be taking over the old Dawson's Music site on Portland Street, bosses behind the chain of neighbourhood pizzerias have finally hinted towards the new site's opening date.
Revealing it is set to open in Manchester city centre this spring, they also shared the news that the new 8,000sqft location will be home, not just to another restaurant, but also to Rudy's very own pizza school.
Billed as a 'world-class destination for pizzaiolo talent', the new pizza academy will take just over half the space – providing a structured training programme to both experienced pizza chefs and novices. It is set to welcome over 100 pizza chefs in this first year.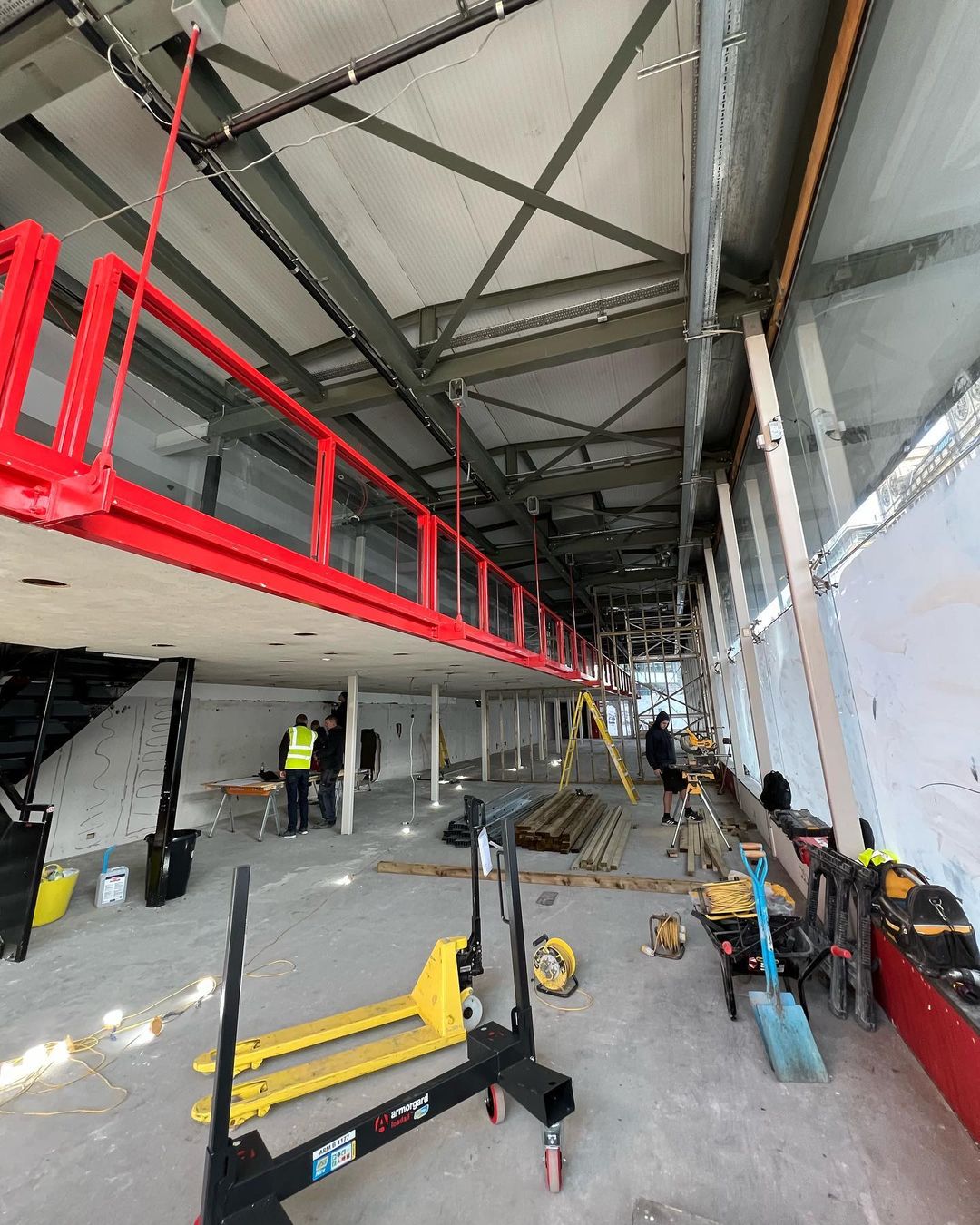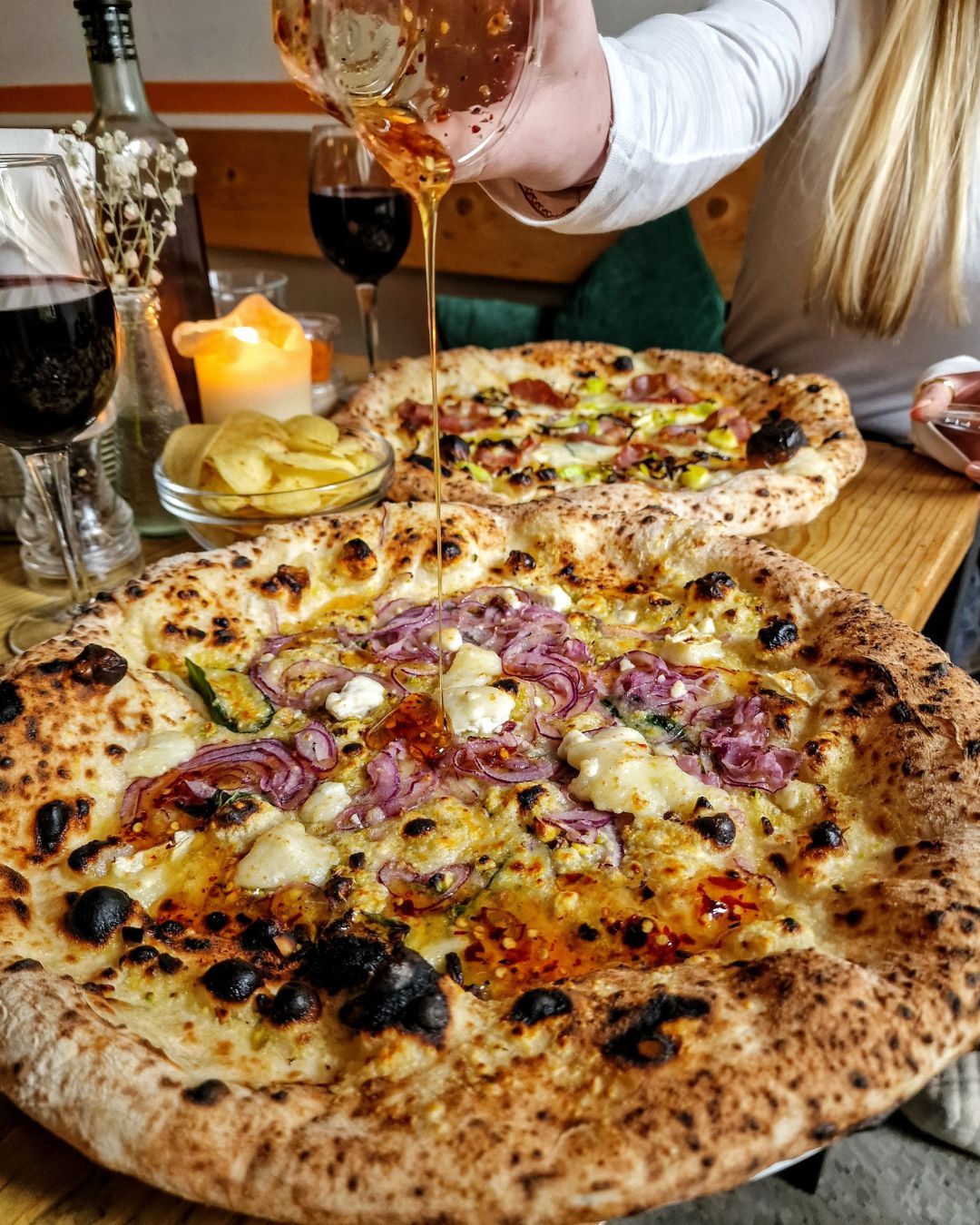 The restaurant, meanwhile, will span the rest with room for 120 covers. It will be Rudy's sixth pizza restaurant in Manchester.
The new location at Portland Street will also be the HQ for Rudy's Bake at Home, back by popular demand.
Serving the perfect and classic Neapolitan pizza since 2015 from its original Rudy's in Ancoats, the acclaimed pizzeria has since opened 16 sites across the UK, with the new 120-cover pizzeria in Portland Street being its sixth location in Manchester.
Born out of passion for pizza, Rudy's follows the authentic Neapolitan tradition of pizza making, serving classic recipes such as Marinara, Margherita and Calabrese – all originating from Naples, the birthplace of pizza.
Read more: 'We were treated awfully' – ex-staffer speaks out as Freight Island gears up for reopening
Rudy's has been praised by many as one of the best pizzerias in the UK, it is renowned for its consistency and quality in Neapolitan pizza making. On a mission to pave the way in pizza making all accordance to a truly authentic Neapolitan technique, Rudy's is proud to open Rudy's Pizza Academy at the new Portland Street location.
Jos Goncalves, manager at Rudy's Portland Street, said: "We are delighted to announce that our next Rudy's pizzeria will be located on Manchester's bustling Portland Street.
Read more: Inside the Manchester restaurant serving 'India's answer to a Wigan kebab'
Manchester has been home to the Rudy's famiglia since we first opened in Ancoats in 2015, and we can't wait to open our latest pizzeria, with the addition of our first Pizza Academy in the city this spring".
Featured image – Rudy's
News
Watch as Ed Sheeran debuts new music for the first time ever at 'intimate' Manchester gig

Daisy Jackson
Now normally, when an artist chooses to take some brand new material out on tour for the first time, they'll test the waters with a few intimate shows.
Just recently, we've had both Fall Out Boy and Blossoms at Band on the Wall, The 1975 at Gorilla, and Jason Manford in a beer garden.
But for Ed Sheeran, his idea of 'intimate' is… the AO Arena. That super cosy 21,000-capacity venue. Ah.
After selling out FOUR nights at the Etihad Stadium last summer, though, the chance to see Ed on stage in an arena again is a novel one, and it sold out the venue in minutes.
The 'Shape of You' singer announced this surprise arena tour just weeks before he took to the stage, in support of his upcoming sixth album Subtract.
This mini tour kicked off in Manchester last night – meaning our city got to hear new track 'Eyes Closed' live for the first time ever.
You can watch the highlights from Ed Sheeran at the AO Arena in the video below
Ed was supported by TikTok sensation Cian Ducrot, whose flash mob videos have amassed almost 100 million likes.
Cian's tracks 'All For You' and 'I'll Be Waiting' have become chart-topping crowd-pleasers and are already translating well to stages as large as the AO Arena.
Back to the main act, and Ed Sheeran delivers another of his truly impressive solo shows – as always, it's just him and a loop pedal up on that stage.
Read more
It's a best-of setlist of his most popular (and personal favourite) songs, with some surprises thrown in.
There's a cover of Lewis Capaldi's 'Someone You Loved', and another of Snoop Dogg's 'No Diggity', that delight the thousands who managed to snap up a ticket for this coveted show.
But it's Ed's own songs, especially 'Bad Habits', that really light a fire in the audience, sending the entire arena floor in a dancing, sweaty mess.
Introducing his newest song, Ed told the audience: "Right Manchester. Real real danger time. This is danger zone. I'm releasing my brand new single in the morning, it's called 'Eyes Closed'.
"I feel so awkward about this album, because I sort of made this album as a therapeutic, cathartic thing, and then I felt better about whatever was going on."
He added: "This song means a hell of a lot to me, and I've never played it live in front of an audience before.
"This gig is about singalongs, and having fun, and feeling one and included and everyone here it's like a big communal thing. I'm super nervous, so please listen.
"I wrote this song about losing someone… but don't think about my sh*t, think about your sh*t. This song is for anyone who's lost anyone. This song is for you."
With this triumphant return to the live circuit, make no mistake – Ed Sheeran is back.
Featured image: The Manc Group