News
All the new Manchester food traders added to Deliveroo this September
Bada Bing and Salt & Pepper are amongst some of the exciting new indie traders that have been added to Deliveroo
A raft of exciting new independent traders have been added to Deliveroo's platform this month – and we're pleased to see that some of our absolute favourites have made the list.
From Sopranos-themed hoagie slingers Bada Bing to modern Chinese takeaway heroes Salt and Pepper, there are some ace new additions to liven up your next lazy takeaway night.
Whether you're after old school cakes loaded with custard or a proper pie delivering to your door, we've broken down our favourite new indie additions below to save you from endlessly (and hungrily) scrolling through.
Keep reading for some new takeaway inspiration.
Salt & Pepper – Manchester
Run by brother and sister Cash and Chloe Yung, Salt & Pepper has become one of the most popular takeaways in Manchester over the past few years. From chicken strips and wings to shredded beef, king prawns and tofu, everything here gets the Cantonese salt and pepper treatment. Order yours with salt and pepper chips, jasmine rice or mini flatbreads.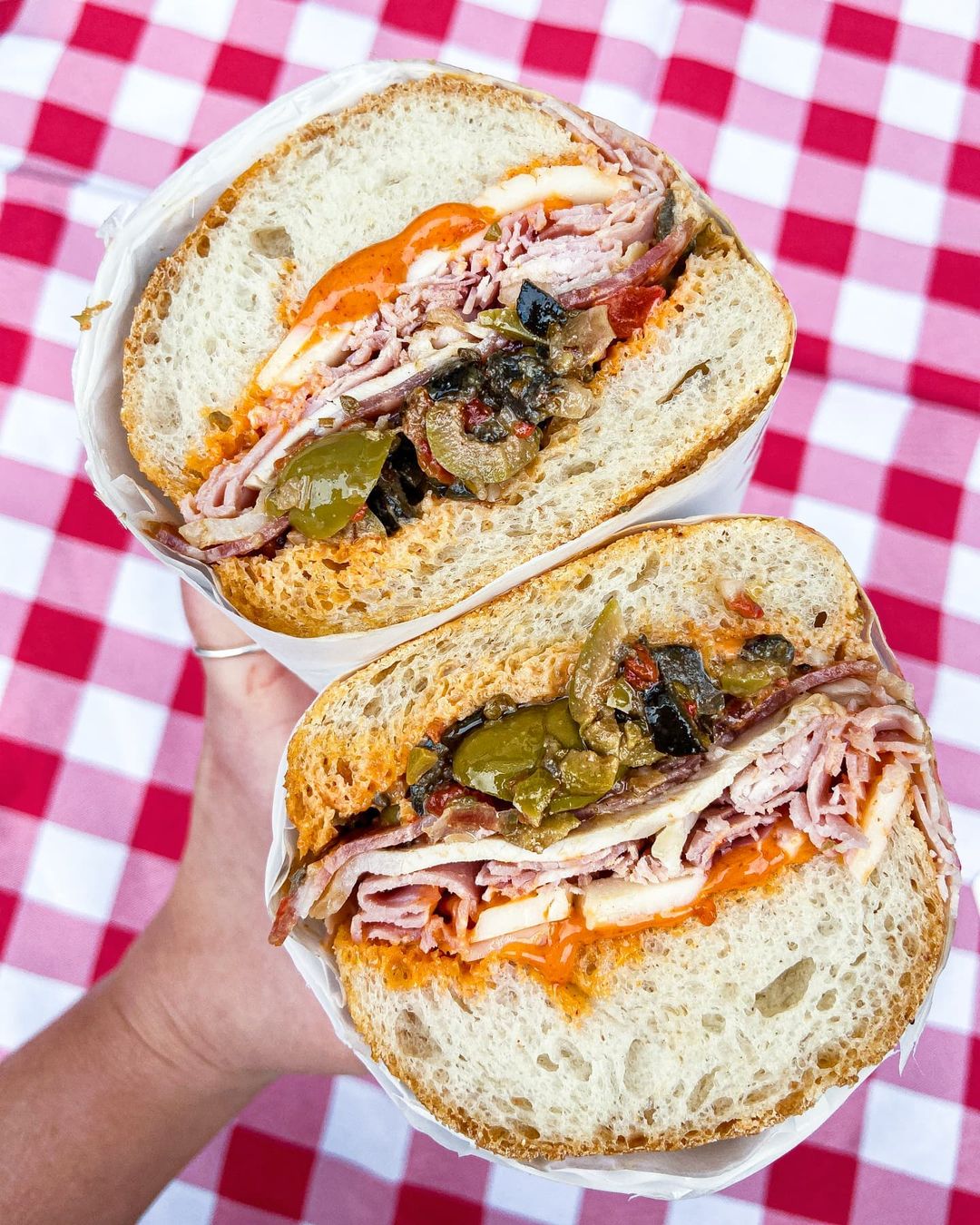 Bada Bing – Manchester
These two-fisted Sopranos-inspired hoagies are already legendary in Manchester, despite the fact that founders Meg and Sam have been running the business for less than a year. Stuffed to the brim with meats, cheeses, homemade pickles and sauces, no one can accuse them of being stingy with the fillings here. There's also regularly changing specials, with an option for vegans and veggies always on the menu.
Yara – Chorlton
Lebanese restaurant Yara took over the former Cask & Kiln site in Chorlton in July last year. Since then, they've proven very popular with locals for their delicious marinated meat dishes, with the homemade hummus also getting a special shout out. Already well established in Altrincham, Cheadle and Stockport, the restaurant's made a great addition to Chorlton.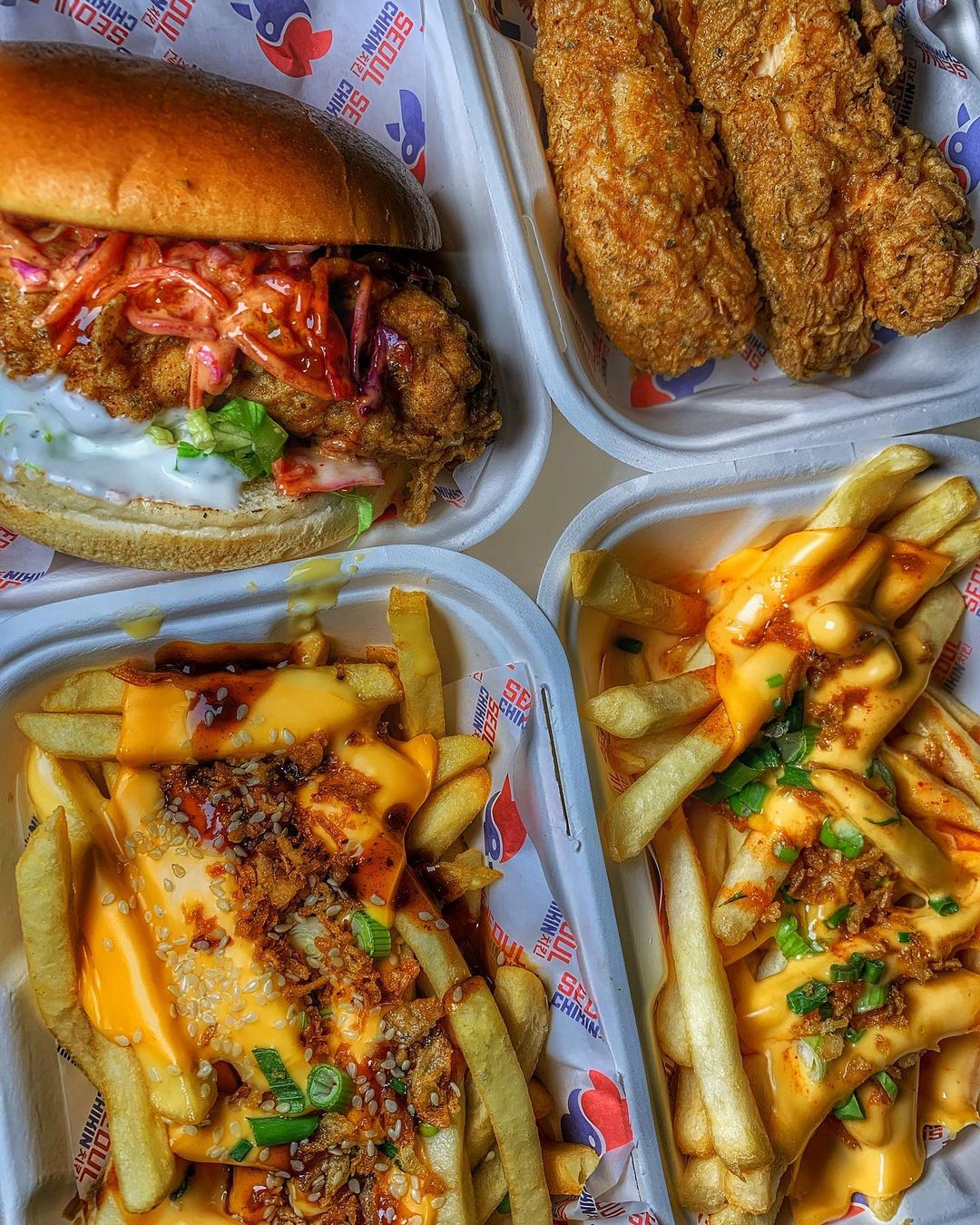 Seoul Chikin – Moston
Inspired by the vibrant flavours of Seoul street food, Moston's Seoul Chikin mixes punchy Korean sauces with juicy triple-breaded chicken fillets – all cooked freshly to order. With a mix of K wings and K burgers on offer, in classic Korean style kimchi can be found in spades stuffed into a number of Seoul Chikin's burgers to add that extra spicy, fermented tang to proceedings.
Oriental City – Manchester
Serving a mix of cuisines ranging from Cantonese to Sichuan and Chinese, the menu here at Oriental City is pretty vast spanning curry, seafood, noodles and more. Chef's specials include deep-fried duck, chicken and prawn dishes as well as Hong Kong-style char sui and crispy shredded meats in Cantonese sauce.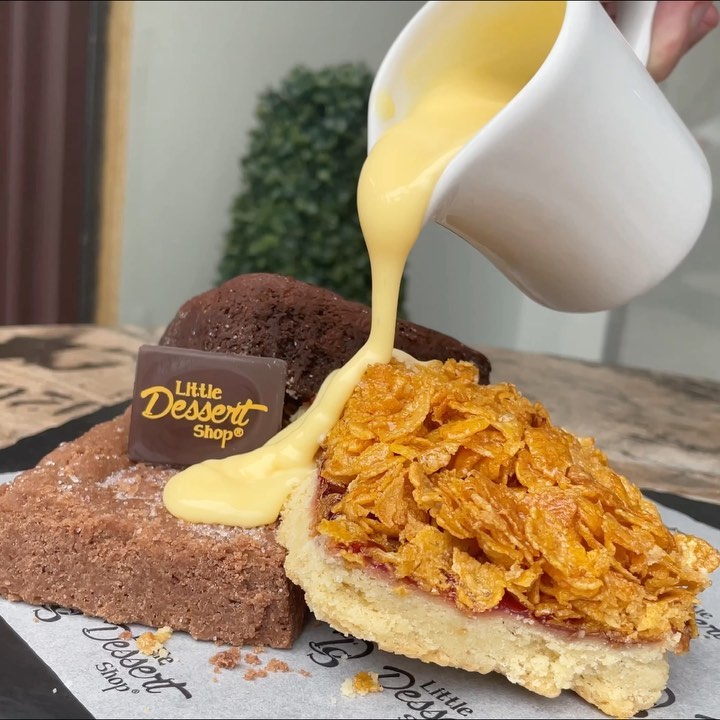 Little Dessert Shop – Cheetham Hill
With a huge selection of waffles, pancakes, milk cakes, cookie dough and more, if you want a good-looking dessert then the Little Dessert Shop in Cheetham Hill is absolutely the spot. Absolutely indulgence is guaranteed, no matter what you're after they've probably got it. From sundaes to cheesecake, brownies, bakes, patisserie and school favourites like cornflake tarts and retro sprinkles, we're obsessed.
NaNa's Cafe & Grill – Sale
From sharing platters to fry ups, wraps, wings and burgers, NaNa's in Sale can carry you through from morning til night with their all-day menu. Flame-grilled chicken features heavily here, with the option to order different portion sizes with drinks and sides packaged in. There's also some tasty-looking smash burgers on the menu.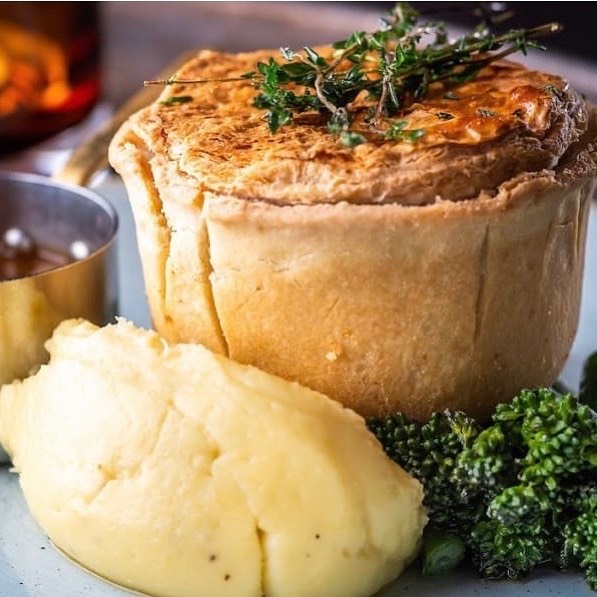 The Merlin – Alderley Edge
Swanky Alderley Edge venue The Merlin is another new indie addition to Deliveroo this month, offering a mixture of small plates, rotisserie and classics, alongside pizzas, burgers and desserts, Bringing its full restaurant experience to you at home, tuck into the likes of deep-fried brie; king prawn, crab and chorizo linguine; and buttermilk chicken, bacon and somerset brie pie for the ultimate treat night in.
Havana Burgers & Shakes – Oldham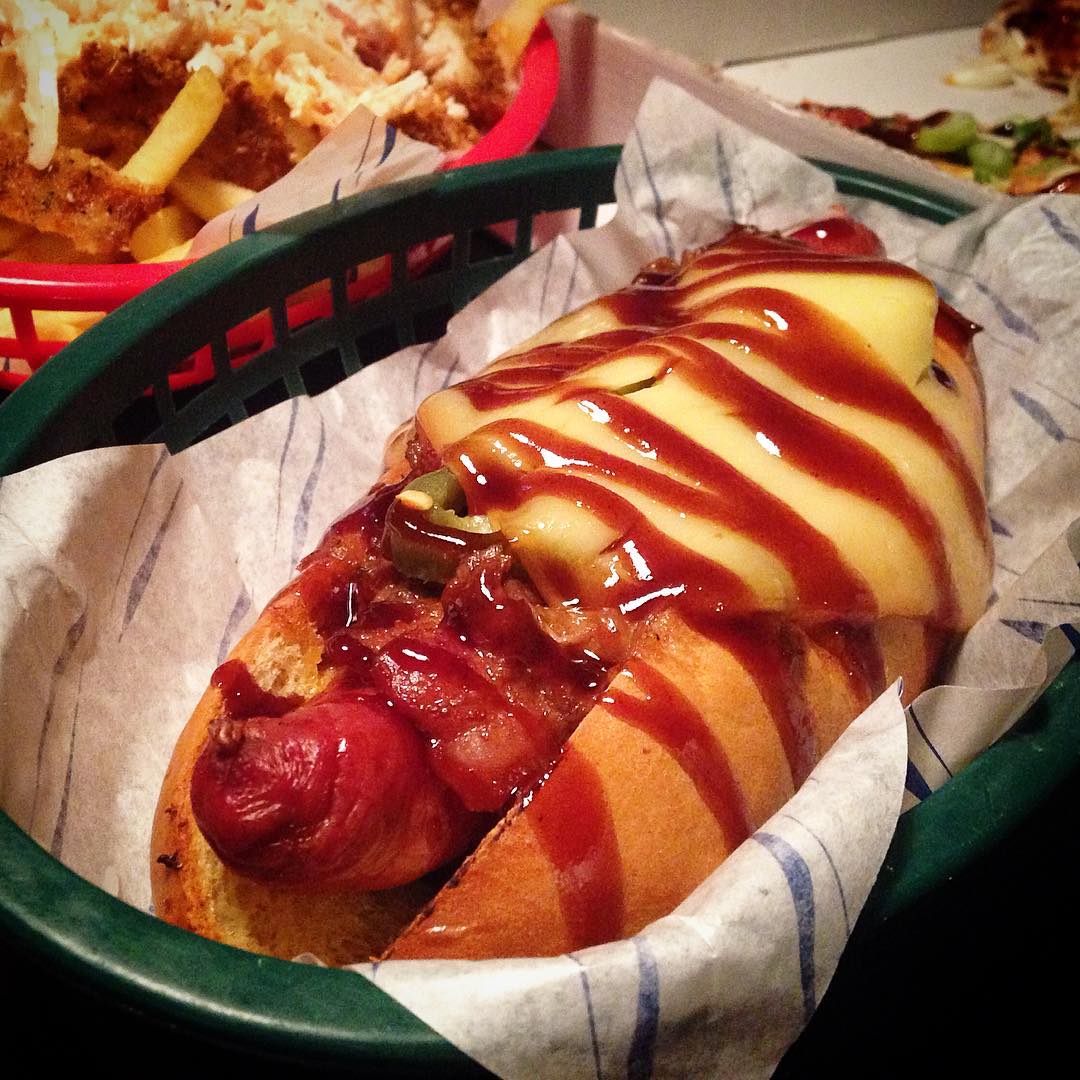 Dogs n Dough
American as it comes, Dogs n Dough offers exactly what it says on the tin. If you want loaded hot dogs and pizzas, you cannot go wrong here. A longstanding favourite in the city, choices include the likes of their 'Hawaiin' and 'Chilli Cheese' dogs alongside classic pizzas, burgers and a huge dirty fries selection that essentially loads all those toppings onto a big fat portion of chips. Cheeky.
Oldham's burger and shakes joint is a great go-to for a quick scran, dishing up flame-grilled chicken burgers and wings, wraps and more. There are some great family deals here on buckets too, with prices starting from just £14.
Bollywood Spice – Ashton
For lovers of a good Indian takeaway, Bollywood Spice is one to put on your list. Here you'll find Balti dishes from northern Pakistan, Indian tandoori and special shashlik kebabs served alongside a selection of popular British-style curries. There's also a full donner section for those who just can't get enough.
Feature image – Salt & Pepper