The story of one of sport's unsung heroes is making its UK premiere next week... and it's a film you absolutely cannot miss.
Le Champion, chronicling the life of boxer Sakio Bika, is heading to our fair city for Manchester Film Festival on March 11.
The documentary begins and ends in Africa, and charts Sakio's remarkable journey in and out of the boxing ring. It is a tale of poverty, determination, race, and one man's quest for acceptance.
Sakio 'The Scorpion' Bika was born into abject poverty in Cameroon in 1979, where he lived with his family. Nine people lived in one shack and he had to dig a hole every day to get water to survive.
Chris Carman, producer of Le Champion, tells us:
"Sakio knew he needed to work to get out of poverty. He walked past a boxing gym and saw all the things which could be won in the tournaments - like toilet paper and pencils - so he endeavoured to help his family."
From there, Sakio began to build a bit of a reputation as a sportsman in his home country, and moved to Australia where he met his wife. He had a successful boxing career in Australia, winning titles with a remarkable track record, but he always played as the journeyman commodity to the audience.
He even signed up and won the boxing TV competition The Contender in Australia, but a subsequent tour after his victory was cancelled by the showrunners.
Chris explains:
"The winner was supposed to go on a tour across the whole of America, but when Sakio won they cancelled it all. Even as the champion he was seen as the B-Side."
But that wasn't the case in his native Cameroon, back home he was a superstar. When he would fly home there would be throngs of people waiting for him to get off the plane. He was a symbol of what anyone from any background could achieve.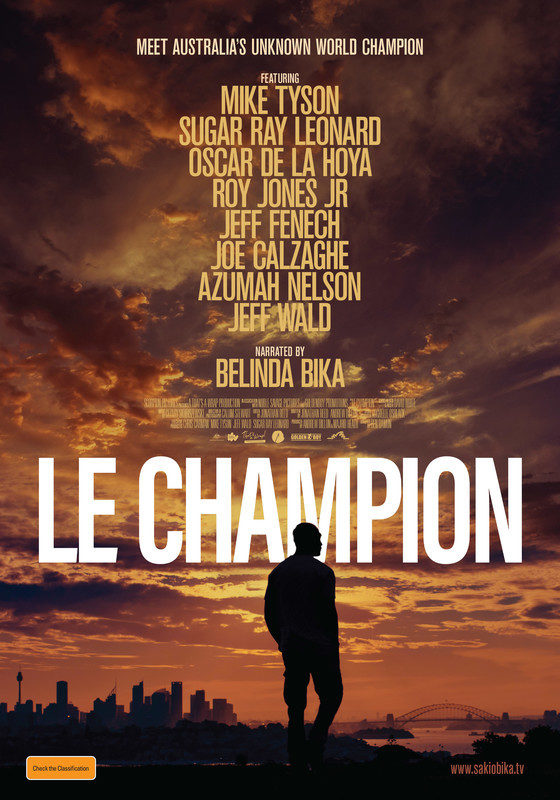 And this incredible story has an unlikely link to Manchester - Bika actually fought here at the MEN Arena against Joe Calzaghe in 2006.
Calzaghe isn't the only famous boxing face involved in the story of Sakio Bika, either, as the documentary boasts a rogues gallery of some of the biggest names the sport has ever produced.
Most notable of all is Mike Tyson, whose special relationship with Bika provides a touching emotional resonance to a later sequence in the film.
''This is probably the most emotional you will ever see Mike Tyson, he has some absolutely beautiful things to say," Chris says.
"There's a beautiful piece where he's talking about Mohammed Ali and how it was the most amazing thing to see that his idol was real and that he was able to reach out and touch him.
"And we have that overlay with footage of Sakio going back to Cameroon, meeting these kids who he has inspired. Even though he's no longer a world champion, it doesn't take from his achievements and he's telling the Cameroon kids 'If I can do it, you can do it'.
"It's a very honest film, with regards to his journey and the sport that he elected to join in. Fighting his way out of poverty to become champion of the world.''
Le Champion premieres next Wednesday 11 March at 6pm. Ticket prices include a Q&A with producer Andrew Dillon.