News
Andy Burnham says northern England could 'lead the next industrial revolution'
Championing green industrialisation, Andy Burnham said the climate emergency and drive to net zero "could be the way to level up the country".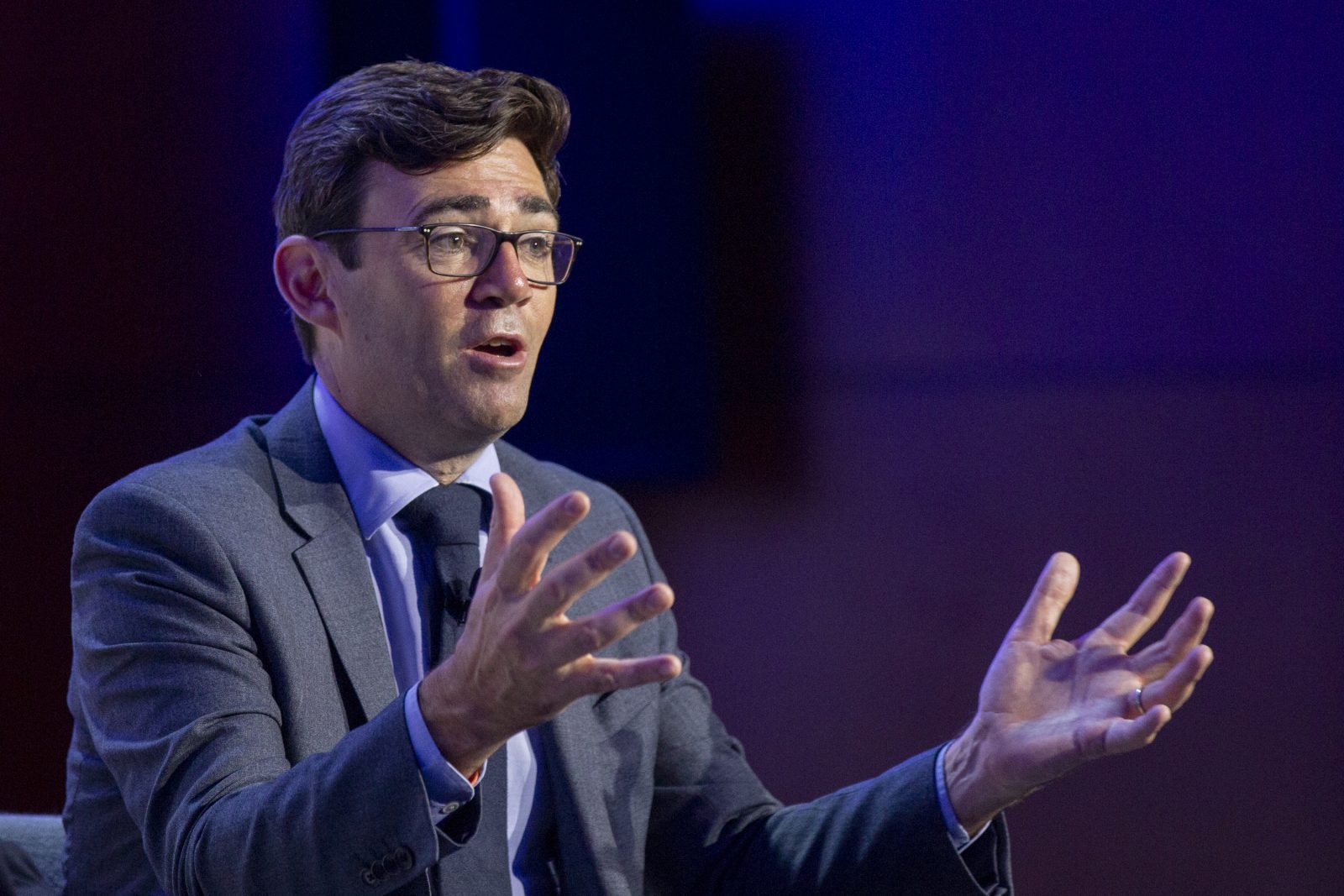 As global leaders meet in Glasgow to discuss the future of the planet, Andy Burnham is currently trending on Twitter after saying that northern England could "lead the next industrial revolution".
Burnham made the statement over the weekend in a piece for The Mirror, in which he argued that he wants to "ensure climate justice goes hand in hand with social justice".
He also pledged for Greater Manchester to try and reach net zero by 2038 – 12 years ahead of the government target of 2050.
Now he's doubled down on those statements in a TV interview filmed with Sky's Kay Burley, in which he said that COP26 "is the route to a lower cost of living for people".
He explained, "if we retrofit people's homes their energy bills can come right down and be more stable,"
"We won't get there without upfront costs […] but the thing is you can reduce the lifetime costs by putting in that upfront investment.
"So if you invest in an electric car it's' cheaper to run than a petrol or diesel car".
He added that it was necessary that the government put in the upfront investment, but that that would, in turn, set northern leaders up to "hopefully reduce the cost of living for people".
"I don't think that message is getting over at the moment."
"The drive to net-zero could be the way to level up the country, it could be the route to better public transport, better homes for people, jobs for people, doing all of that work on people's homes, but I still feel we haven't quite as a country got our message lined up properly on this."
He also told the presenter he didn't think anyone is doing enough right now, before going on to say that "there's a danger of [COP26] looking like a lot of entitled, wealthy people have come to lecture everybody about their lives."
Agreeing, Burley interrupted to add, "They have […] they think, posh people, telling us what to do and I can't afford to feed the kids."
Burnham also managed to slip in a mention of his new bus proposals for the Greater Manchester region, which would see the introduction of new £1.50 'hopper' fares.
These, he claimed, would give people a "real reason" to leave the car at home.
Featured Image – World Economic Forum via Flickr