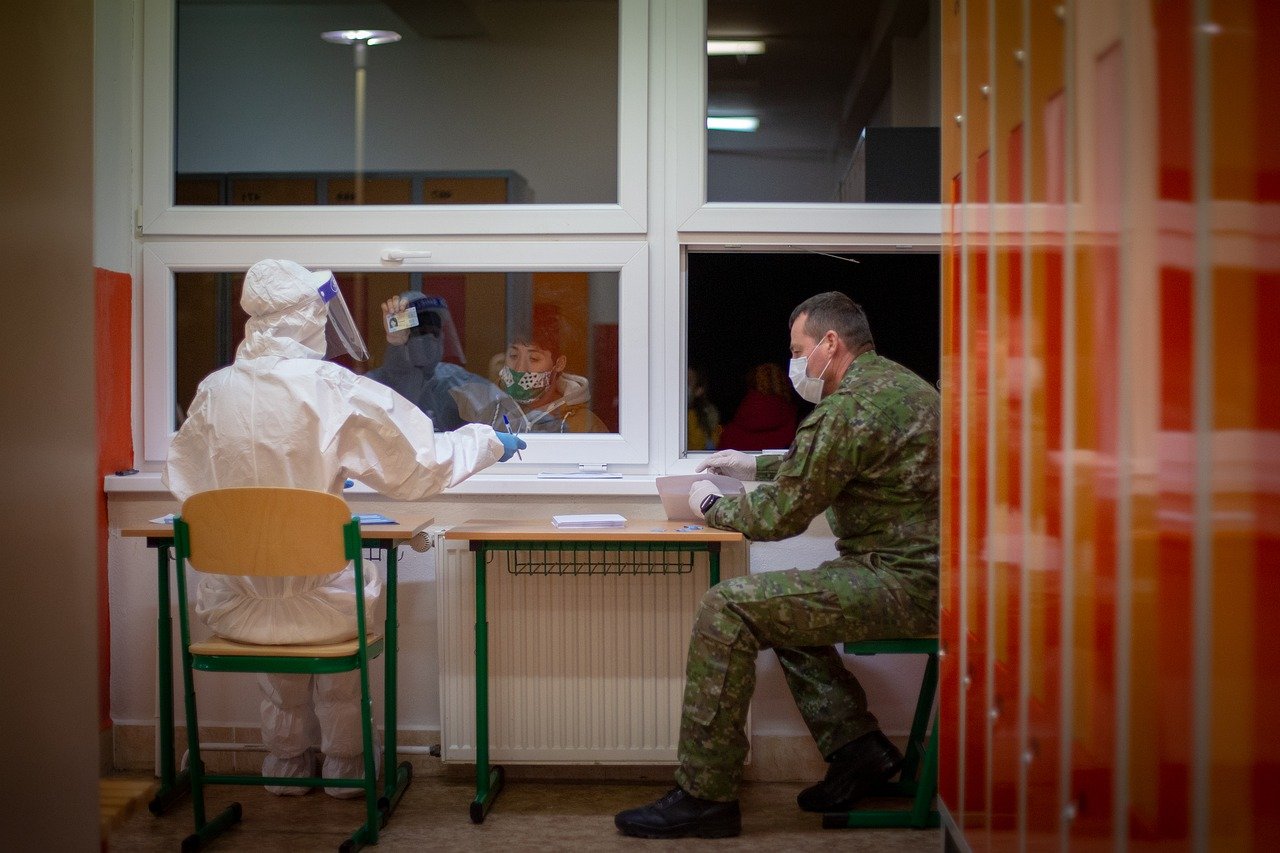 More than 1,500 members of the military will be drafted in to provide support with mass testing at secondary schools and colleges when pupils return next month.
Teaching unions have expressed concern that schools are not sufficiently prepared to observe mass testing.
However, the Ministry of Defence has now revealed that local response teams will be set up to give education facilities support and guidance.
Military personnel have been assigned to pop-up test centres in Liverpool since the start of the mass testing pilot in November – in which any person living or working in the region could book a test even if they did not have symptoms.
The scheme has used lateral flow tests – which provide fast results without the need for lab analysis. These tests will also be used in schools when pupils return in the New Year.
In most instances, students will take the swab test themselves under supervision.
The current plan is for a staggered return to England's schools from January 4.
Primary school pupils are currently all set to return on the first day of term.
Secondary school pupils in exam years (Year 11 and Year 13) will also head back on time, while other students will begin the new term learning online.
A full return to the classroom is being currently planned for January 11.
Minister for the Cabinet Office Michael Gove has warned that the government would have to keep the plan "under review" moving forwards.
Talking to Sky News, Gove stated: "…teachers and headteachers have been working incredibly hard over the Christmas period, since schools broke up, in order to prepare for a new testing regime – community testing in order to make sure that children and all of us are safer.
"So we do keep things under review but that is the plan."