News
BBC weatherman Owain Wyn Evans' 24-hour 'drumathon' smashes £2.5m fundraising target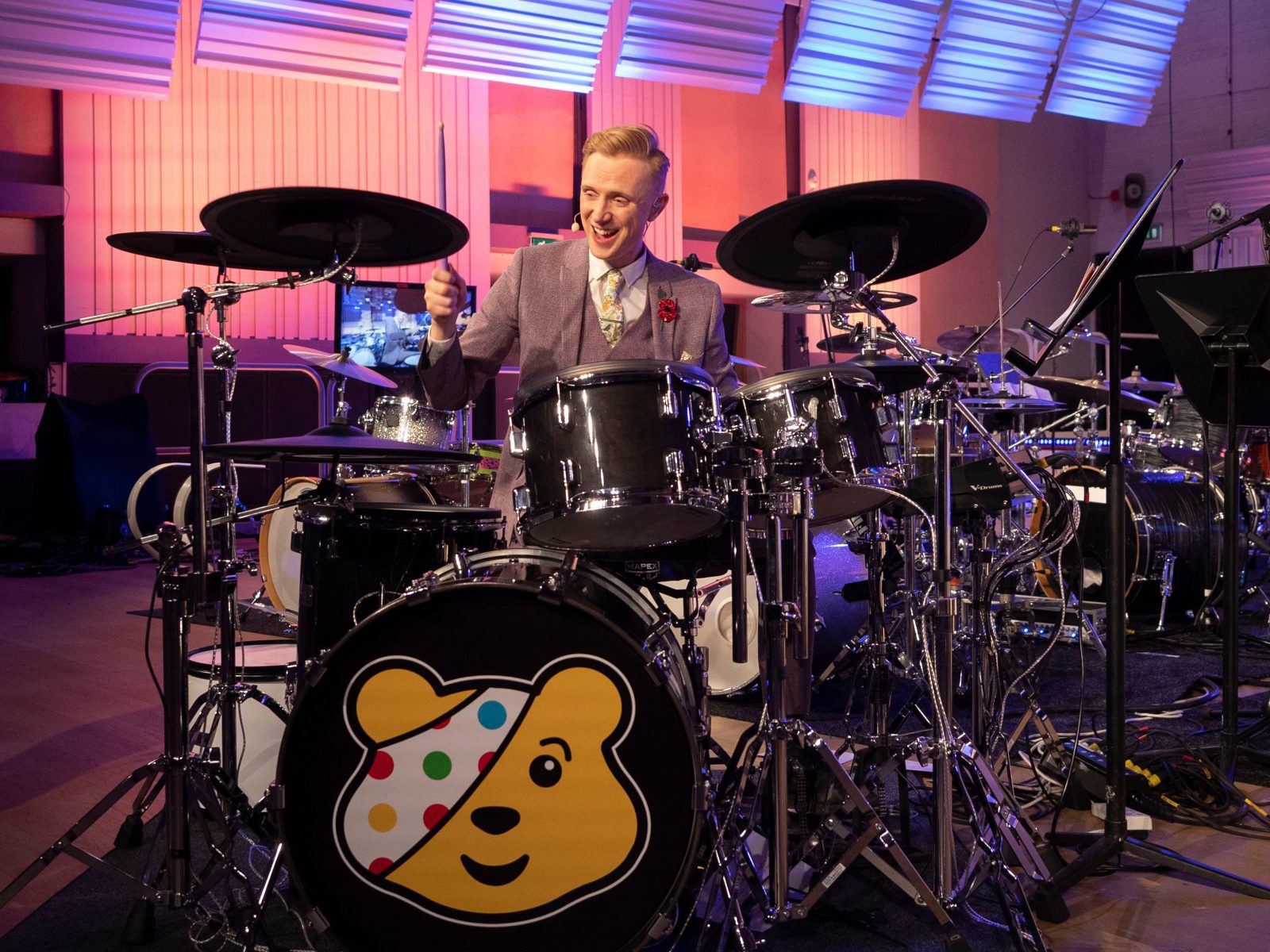 BBC Breakfast's weatherman and resident drummer Owain Wyn Evans has smashed his fundraising target after completing his 24-hour 'drumathon'.
He has raised well over £3 million for BBC Children in Need.
Owain's 24-hours of drumming officially began on BBC Breakfast on Friday 12 November at 8:35am, and was streamed live on BBC iPlayer for the full duration, before ending at the same time the following day on Saturday 13th November.
The presenter managed to continue for the full 24 hours, and only paused for breaks, and to seek some medical attention for injuries that had developed from the persistent playing.
Throughout the 24-hours, Owain was heard across the whole of the BBC on TV, radio, and online, and was even joined by musicians from around the UK in every genre of music – from rock, reggae, and jazz, to funk, punk, pop, marching bands, body percussionists, and more – who helped spur him on by creating a wall of sound from Salford to the rest of the country.
The fundraiser featured appearances from the Royal Marines Band, members of the BBC Philharmonic orchestra, and famous drummers such as McFly's Harry Judd, and percussionist Dame Evelyn Glennie.
One of the most memorable moments from the 'drumathon' was when Owain and 50 guest drummers recreated his viral rendition of the BBC News theme that took social media by storm during lockdown in 2020.
Another highlight was his final marathon-finishing song where he played along to Britney Spears' hit Baby One More Time.
After completing the challenge at the studios in Salford, an emotional Wyn Evans said: "I'm feeling overwhelmed, people have been so generous [and] surprisingly, my hand held up OK but we had some problems with my arms because they've been moving for 24 hours.
"Thank you so much to everyone who has put your hands in your pocket and donated, BBC Children In Need helps causes which are really close to my heart."
Owain spoke ahead of the challenge about what drumming has done for him growing up, explaining: "Over the years it's helped me so much, it eases my anxiety and brings me so much joy [and] that's why I've accepted this mammoth challenge [as] I want to help change the perception of who can be a drummer, and support all of the amazing charities and groups that BBC Children in Need helps.
"I've learned first hand how BBC Children in Need helps children and young people across the UK from a range of different backgrounds and identities."
You can still donate to the BBC Breakfast Drumathon for Children In Need here.
Featured Image – BBC / Owain Wyn Evans