News
Breathtaking Tower of London poppies sculpture officially unveiled in Manchester
They'll be officially unveiled to the public on Wednesday 10 November.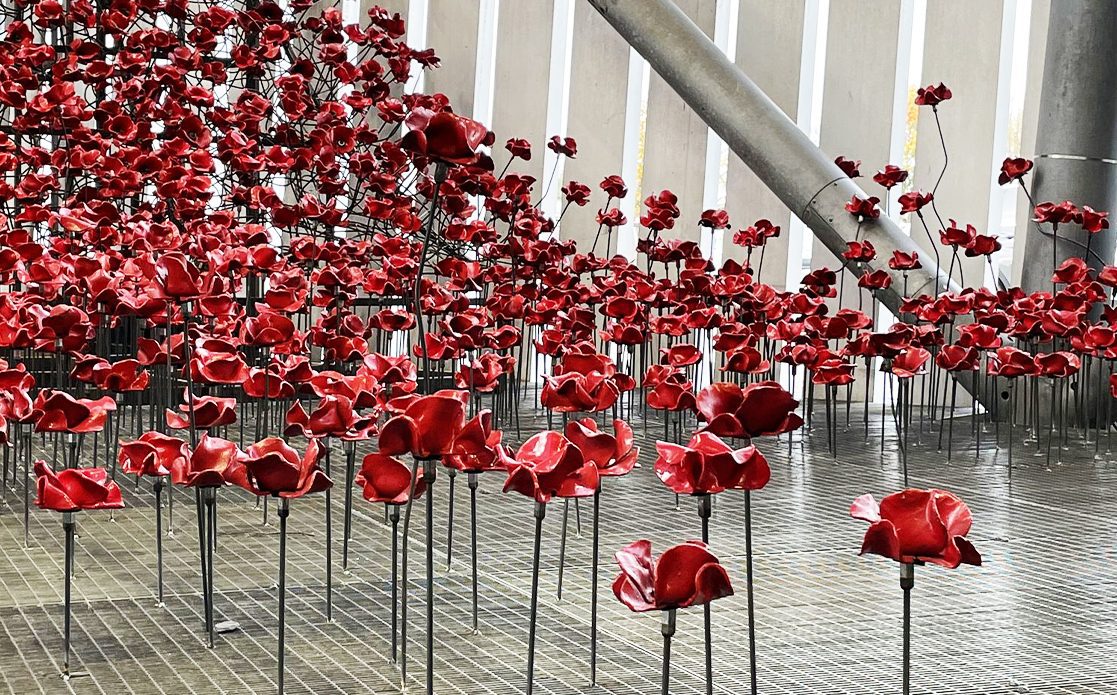 The incredible Tower of London poppies have officially found their permanent home here in Greater Manchester.
Before the display opens to the public, The Manc was given the chance to have a sneak peak of the poignant art piece at the Imperial War Museum North in Trafford this morning.
Tens of thousands of ceramic poppies now cascade down and pool at the bottom of the 180 ft-high aluminium Air Shard.
They'll be unveiled to the public on Wednesday 10 November as part of the museum's Remembrance programming.
The poppies were first displayed in 2014, when 888,246 (one for every British or colonial life lost during the WW1) were installed at the Tower of London for Blood Swept Lands and Seas of Red.
The flowers were then broken down into smaller sculptures which toured the UK.
The work was created by ceramic artist Paul Cummins and designer Tom Piper and visited the IWM North in 2018.
Only the cascading installation of ceramic poppies known as 'Wave' was displayed in 2018, but now, 'Weeping Window' will join it, with both sculptures having gone on show inside the museum's Manchester Air Shard building together for the first time.
'Wave' is a free-standing sculpture covered in poppies that curves and cascades down, giving them the appearance of pouring out onto the floor. 'Weeping Window' also adds movement by way of a towering poppy arch.
Artist Paul Cummins was inspired by a poem written by an unknown Derbyshire soldier he had found amongst county records alongside the man's unsigned will.
It began: "The blood swept lands and seas of red. Where angels dare to tread."
Featured Image – The Manc Group