News
First World War poppies to go on permanent display in Manchester
Two poppy sculptures from the commemorative WW1 centenary installation are becoming part of the Imperial War Museum's permanent collection.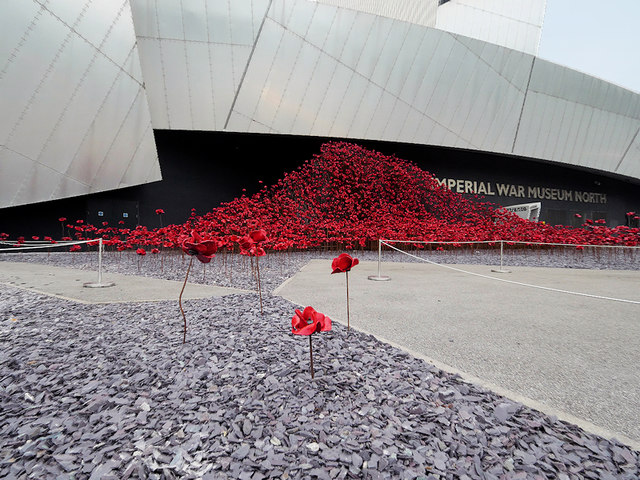 Hundreds of ceramic poppies commemorating the First World War will go on permanent display in Manchester next month.
Taken from the commemorative Blood Swept Lands and Seas of Red installation, created to mark the centenary of the First World War, the poppies were originally displayed at the Tower of London in 2014.
The initial installation saw the tower encircled, its moat strewn with ceramic poppies – each flower hand-placed by thousands of volunteers in memory of the millions of soldiers' lives lost in the conflict.
Of 888,246 individual poppies, the last was placed on Remembrance Sunday by 13-year-old cadet Harry Hayes.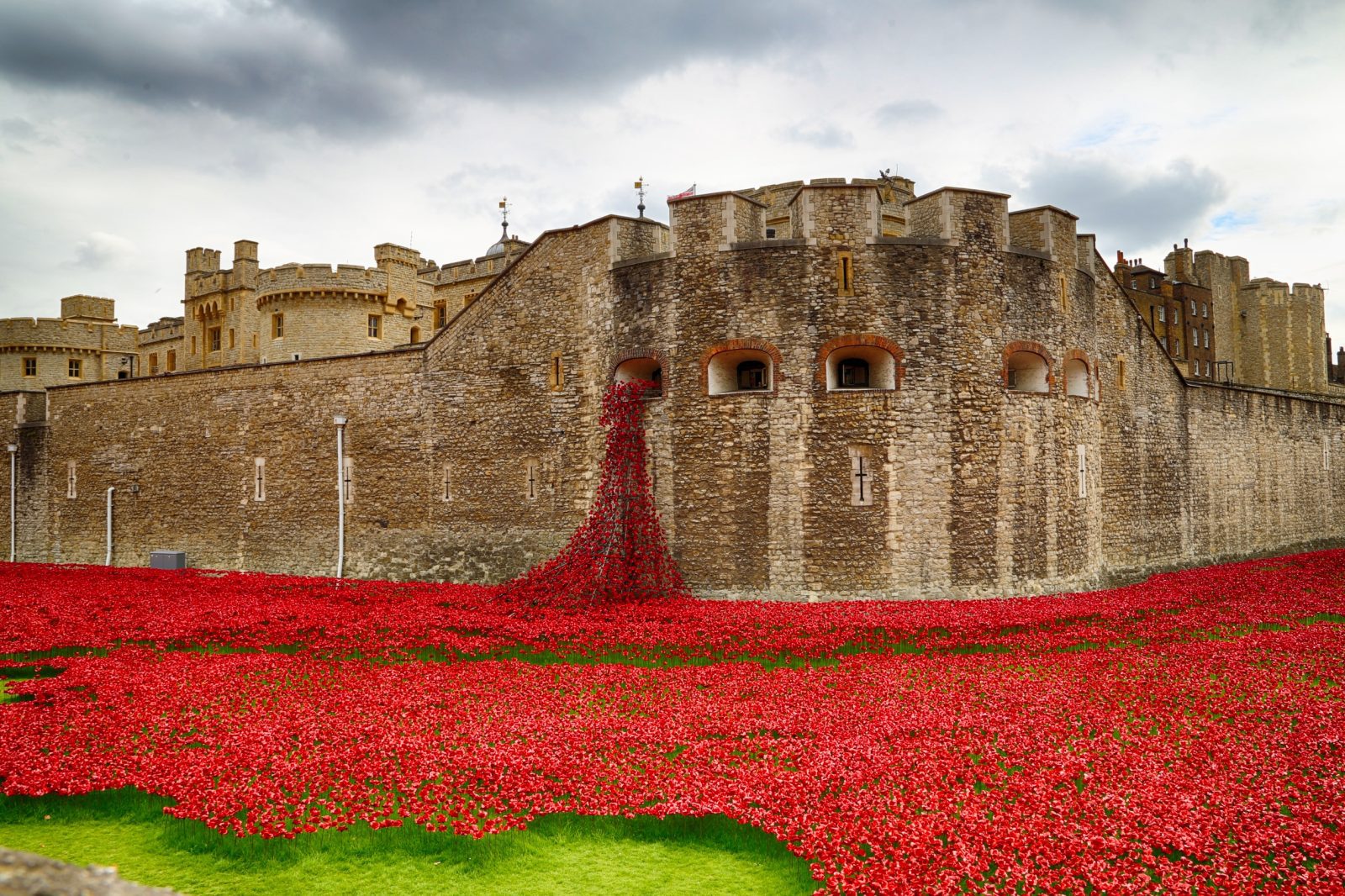 Following the Tower of London exhibition, the First World War art installation then went on a tour of a number of UK cities – visiting 19 different locations, including the Imperial War Museum between September and November 2018.
Now, it is set to return to Manchester full time – with two of the three original Tower of London sculptures about to begin a longstanding residence at the museum as they become part of its permanent collection.
Previously in 2018, only the cascading installation of ceramic poppies known as 'Wave' was displayed – but now 'Weeping Window' will join it, with both sculptures going on show inside the museum's Manchester Air Shard building together for the first time.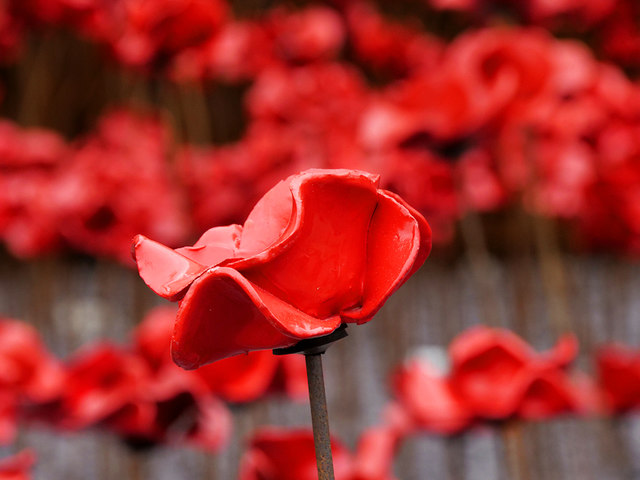 'Wave' is a free-standing sculpture covered in poppies that curves and cascades down, giving them the appearance of pouring out onto the floor. 'Weeping Window' also adds movement by way of a towering poppy arch.
Artist Paul Cummins, who created the poppy sculptures alongside designer Tom Piper, was inspired by a poem written by an unknown Derbyshire soldier he had found amongst county records alongside the man's unsigned will.
It began: "The blood swept lands and seas of red. Where angels dare to tread."
After hand-making each poppy in his studio and in a ceramic factory in Stoke on Trent, Mr Cummins then required the help of over 21,000 volunteers to install the original sculptures.
Both sculptures will go on display at the Imperial War Museum from 10 November, appearing in time for Remembrance Sunday 2021.
Featured Image- David Dixon via Geograph