News
Browns Manchester reveals swanky new look at historic site
Manchester restaurant Browns on King Street has revealed a brand new look following a major refurbishment.
The brasserie and bar is housed in one of Manchester's most beautiful buildings, an awe-inspiring Edwardian former banking hall with imposing high ceilings, original marble, wood panelling and exquisite art nouveau detail.
Still, it hasn't had a makeover in quite some time, so bosses decided to upgrade its interiors to match the restaurant and bar's stunning settings.
Its new refurbed interiors now match the venue's glamorous settings perfectly, taking inspiration from the 1920s with art deco styling, luxurious furnishings, and opulent finishes.
To add an extra magical touch, the venue has also revealed it will now be hosting weekly live piano performances in its restaurant every Friday and Saturday evening and Sunday lunchtime.
As for the menu itself, Brown's brasserie continues to offer a seasonal British menu, extensive cocktail list and fine selection of wine and champagne.
Read more: A Manchester bar is giving away free pies and pints this Friday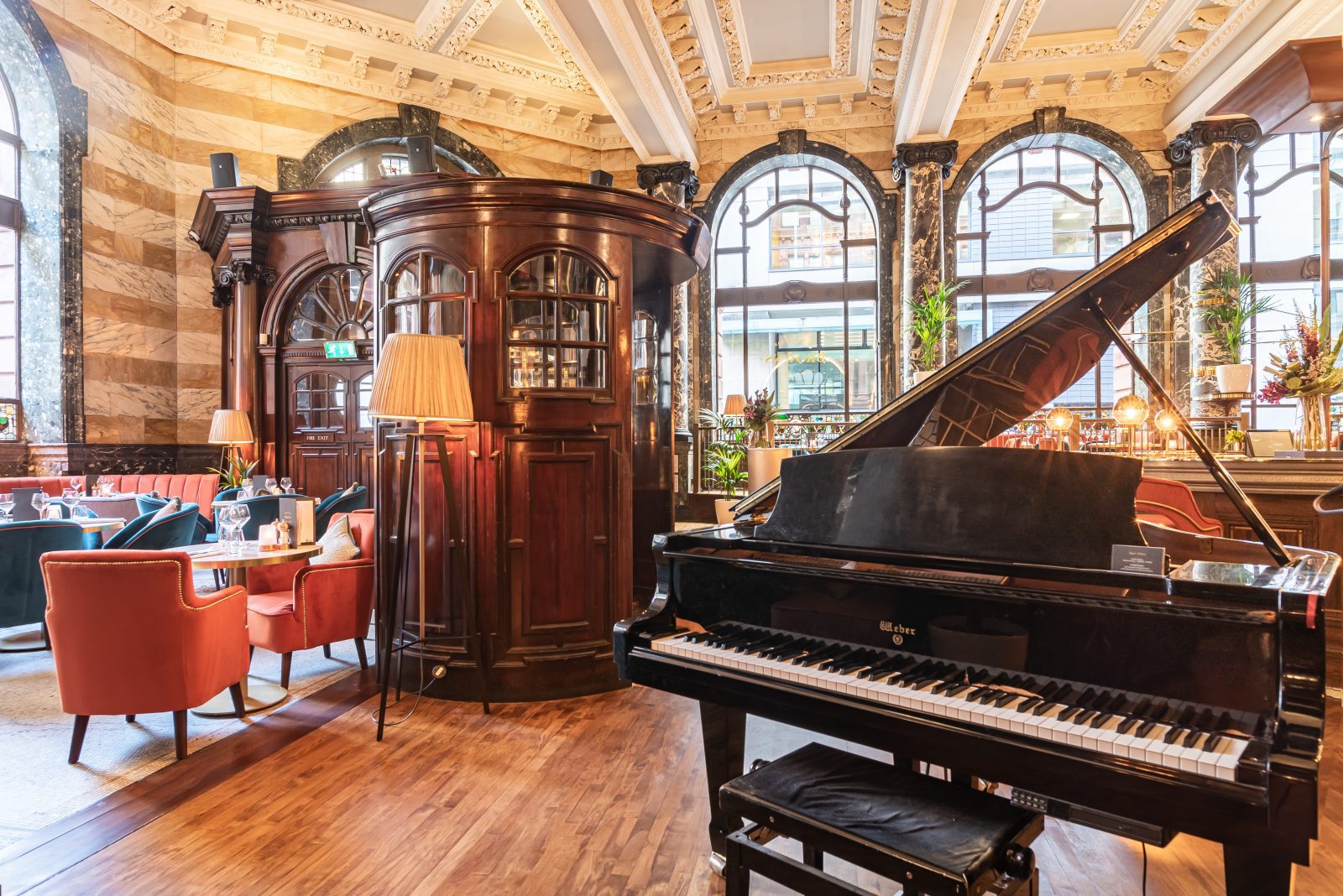 Ideally located for shoppers looking for somewhere swanky to lunch, it's at most a five-minute walk from Manchester's bustling Market Street and only a short stroll from the Northern Quarter.
Open all day from breakfast through to dinner, cuests can choose from fresh market fish delivered daily, fresh lobster, sharing Chateaubriand and fillet steak surf & turf from Thursday to Saturday, and traditional roasts on Sundays.
There is also plenty for vegetarians and vegans to enjoy, as well as a Coeliac UK-accredited gluten free menu.
Offering a relaxed yet sophisticated space for drinking and dining, it's a must visit for any fans of baroque Edwardian architecture,
Read more: Japanese-Peruvian restaurant Chotto Matte is coming to Manchester
Speaking on the new look, Kieran Robinson, general manager at Browns Manchester, said: "The level of transformation we've had is amazing, we're all incredibly proud of our new brasserie, and can't wait to show it off to our guests, both old and new!"
For more information, or to make a booking visit Browns website here.
Feature image – Browns