News
Bury line suffers severe damage with NO trams home from Parklife
The Bury line is completely suspended and will remain that way into the night.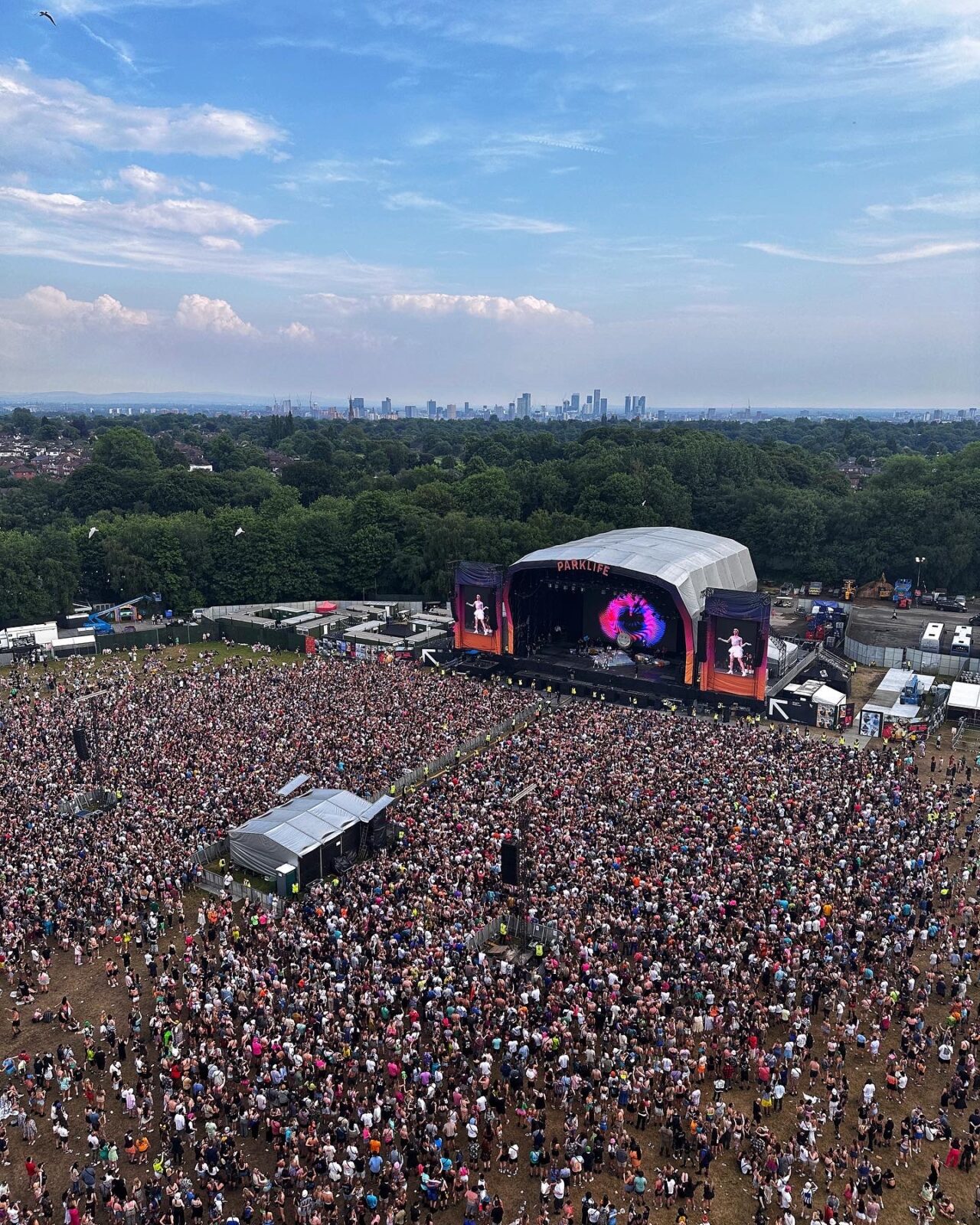 The Metrolink tram network is facing disruption tonight, with the Bury line – which happens to run past Parklife festival – completely suspended.
Transport for Greater Manchester announced that there had been severe damage to an overhead line at Victoria station.
It means that no tram services will be operating from Heaton Park or Bowker Vale, which service the massive Parklife festival.
Instead, gig-goers are being advised to use the dedicated shuttle buses – or to brave the walk back to the city centre.
And while tickets are being accepted on local bus services while the trams are down, it's a Sunday service with only limited buses available.
It's expected that the Bury line will remain shut down until the end of service on Sunday 11 June and may still be down into tomorrow morning.
Repairs are being undertaken throughout tonight and into tomorrow morning.
Other services are being impacted by the overhead line damage, including the Oldham and Rochdale line which is part-suspended, and other services which are delayed and being re-routed.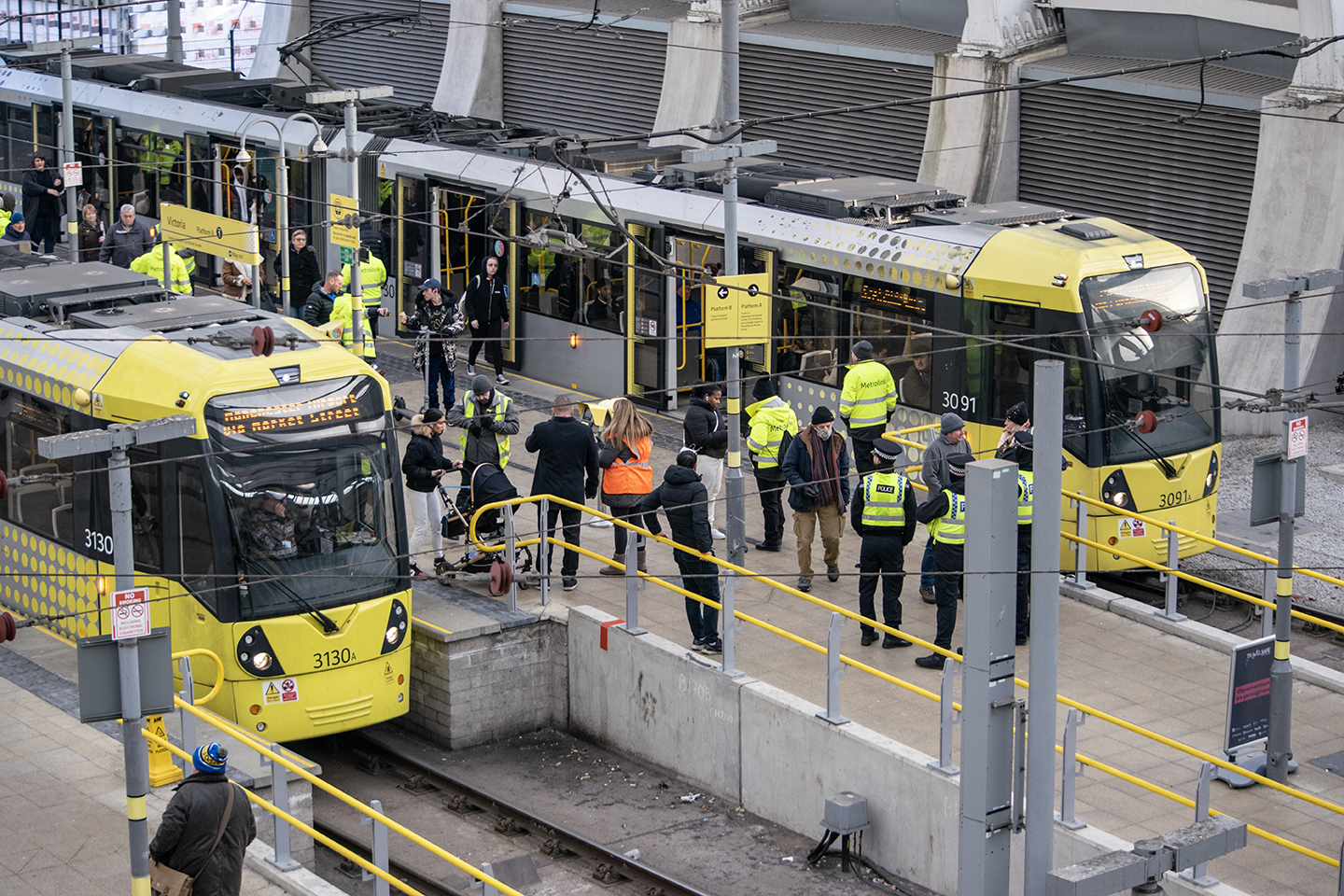 Parklife shuttle bus services will run into the evening as required to replace trams, with extra staff on hand.
Services from Soccer Aid at Old Trafford are also affected, with passengers advised to change at Cornbrook for journeys onwards.
TfGM's Interim Chief Operating Officer, Alex Cropper, said: "We apologise for the disruption to Metrolink services this evening and in particular, to those passengers attending Parklife and Soccer Aid who are affected. We are working hard to resolve the issues as quickly as possible and to minimise disruption to passengers.
"Additional staff will be on hand to support passengers across the network. Passengers are advised to check TfGM's website for the latest travel updates for Sunday evening and Monday morning."
Metrolink tweeted: "The Bury line remains completely suspended and is expected to remain suspended until the end of service on Sunday 11 June.
"Repairs will take place through tonight and into tomorrow morning.
"No tram services will operate from Heaton Park or Bowker Vale stops this evening after @Parklifefest. For return journeys back to the city centre, please walk or use the shuttle bus service. The bus station is located inside the park, accessed via the North Gate exit.
"Bus ticket acceptance is in place on the Bury and Rochdale lines this evening.
"However as it is a Sunday night there are a limited number of services operating."
Tram lines impacted over Parklife weekend
Oldham/Rochdale line is currently suspended between the city centre and Newton Heath and Moston.
East Didsbury line will operate to Exchange Square.
Eccles line will operate to Ashton.
Manchester Airport line will operate to Cornbrook.
Ashton line is experiencing delays.
Altrincham line is experiencing delays.
Bus services accepted trams and travel passes
Tickets and passes can be used on the 17, 18, 41, 52, 53, 56, 66, 90, 95, 97, 98, 112, 117, 118, 119, 135, 156, 163, 524 bus services for the Bury line.
Tickets and passes can be used on the 57, 59, 76, 76a, 81, 83, 114, 149, 181, 182, 409, 411, 415, 471 bus services for the Rochdale line.
Tickets and passes can be used on the 7, 76, 76a 171, 172, 216, 219, 230, 231 bus services for the Ashton line.
Featured image: TfGM