News
Celebrity chef Simon Rimmer is opening a new Greens restaurant in Sale
Joking that it only took them 31 years to open site two, celebrity chef Simon Rimmer quipped,  "site 3 coming 2053!"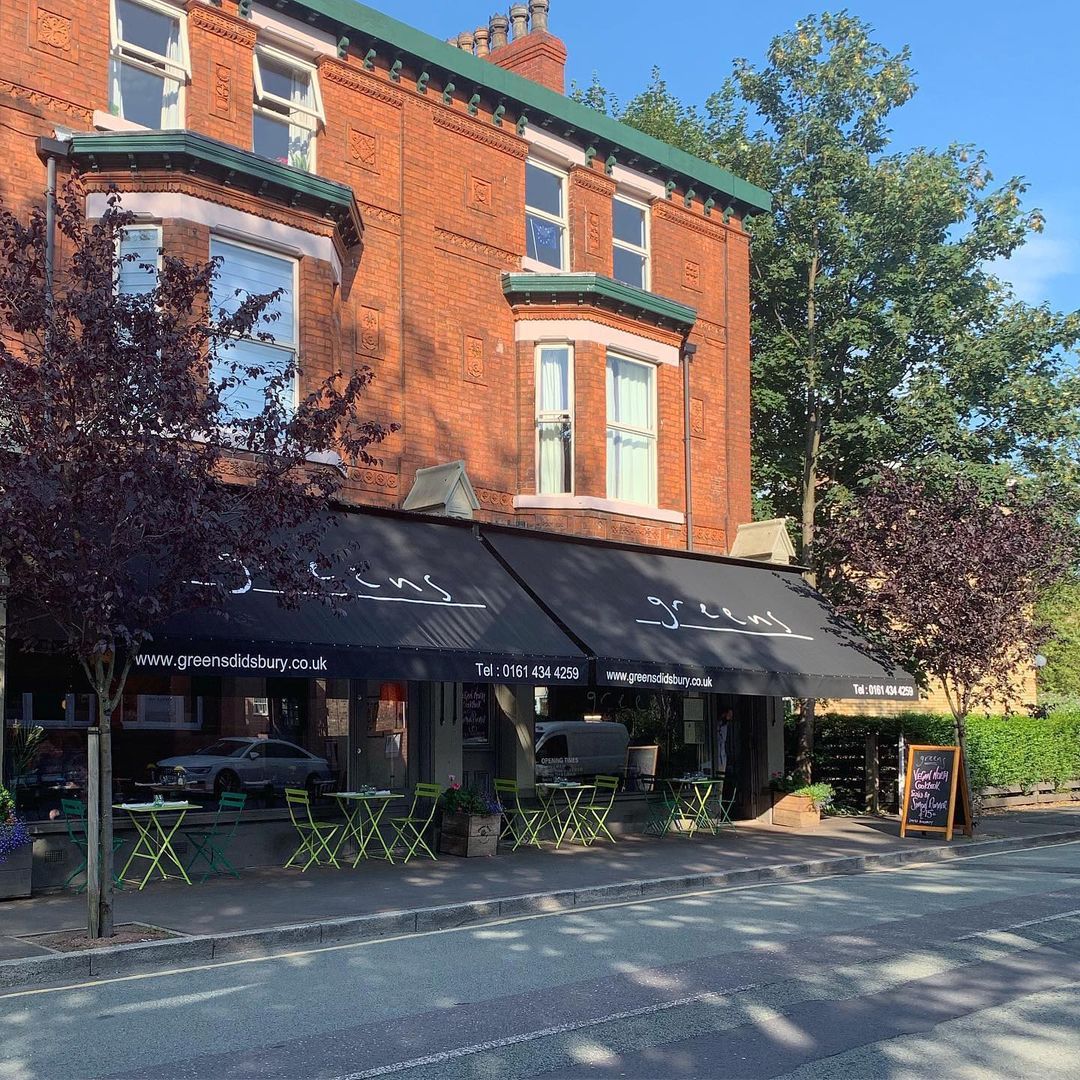 Longstanding West Didsbury vegetarian haunt Greens is opening a second restaurant in Sale, its owners have revealed.
The restaurant's co-owners, celebrity TV chef Simon Rimmer and Simon Connolly, shared the news to social media over the weekend – posting images of their new site in Sale and of them celebrating the new opening over a glass of fizz.
Sharing the news to Twitter, celebrity chef Rimmer wrote: "so yesterday @SimonConnolly9 and I signed the lease on a new site for @greensveggie – 31 years since we opened site 1….site 3 coming 2053!"
A fixture in the south Manchester suburb for over three decades, Greens vegetarian restaurant was a trailblazer in its time – and remains so today, as the oldest surviving veggie restaurant in Manchester.
The pair initially met as co-workers in another Didsbury eatery (neither was the chef – one was a waiter, the other worked front-of-house), but after opening Greens neither looked back.
They have been proudly 'terrifying carnivores' ever since, according to the tongue-in-cheek restaurant strapline.
Their new Greens restaurant will open in Stanley Square, joining the likes of Sale Foodhall, southern Italian pasta kitchen Sugo and newcomer Petisco, as part of the old sixties shopping precinct's ambitious new regeneration project.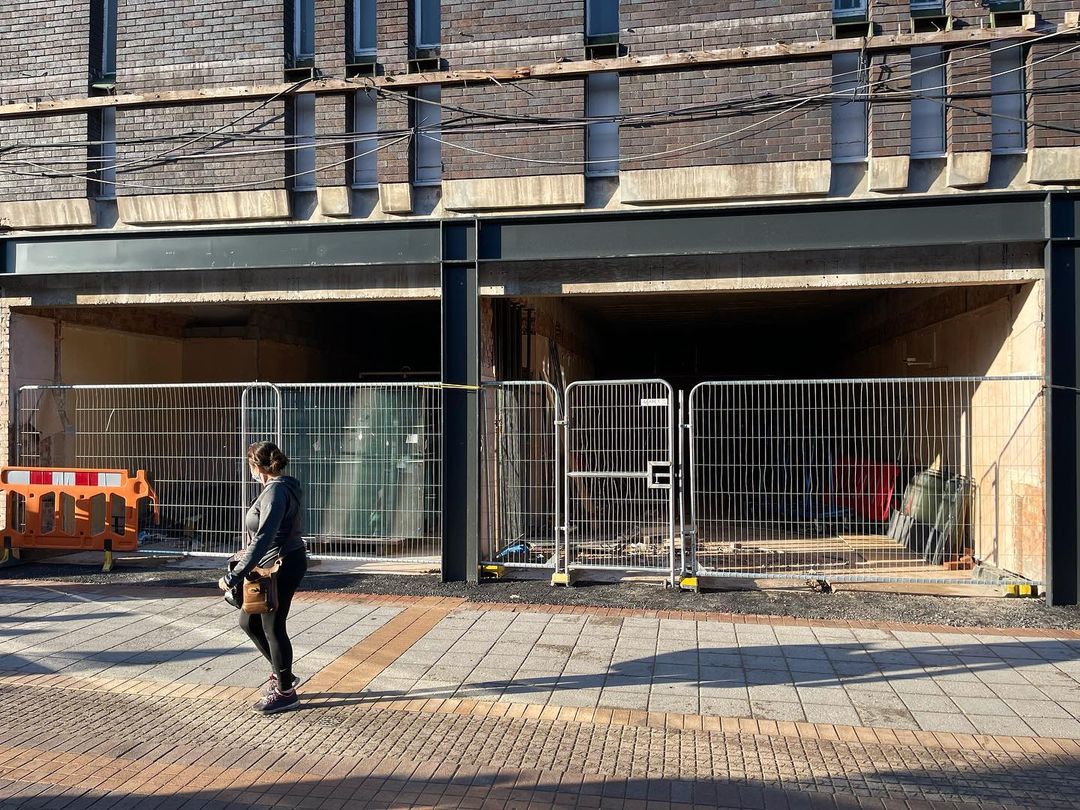 Details are yet to be revealed on the opening date and menu, but it's likely the kitchen will follow a similar format to create menus similar to those at the existing restaurant on Lapwing Lane.
Greens first began life in 1990 when now-celebrity TV chef Simon Rimmer and his friend, Simon Connolly, set their sites on the Lapwing Lane cafe during an afternoon spent 'putting the world to rights over a Nepalese curry and a beverage or two.'
It has since become a staple for veggies and vegans across Manchester, with many people travelling just to dine at the restaurant.
After all, there might be lots of vegan restaurants in Manchester nowadays but there still aren't that many places dedicated to serving veggies – a group that feels very strongly about good cheese, for one.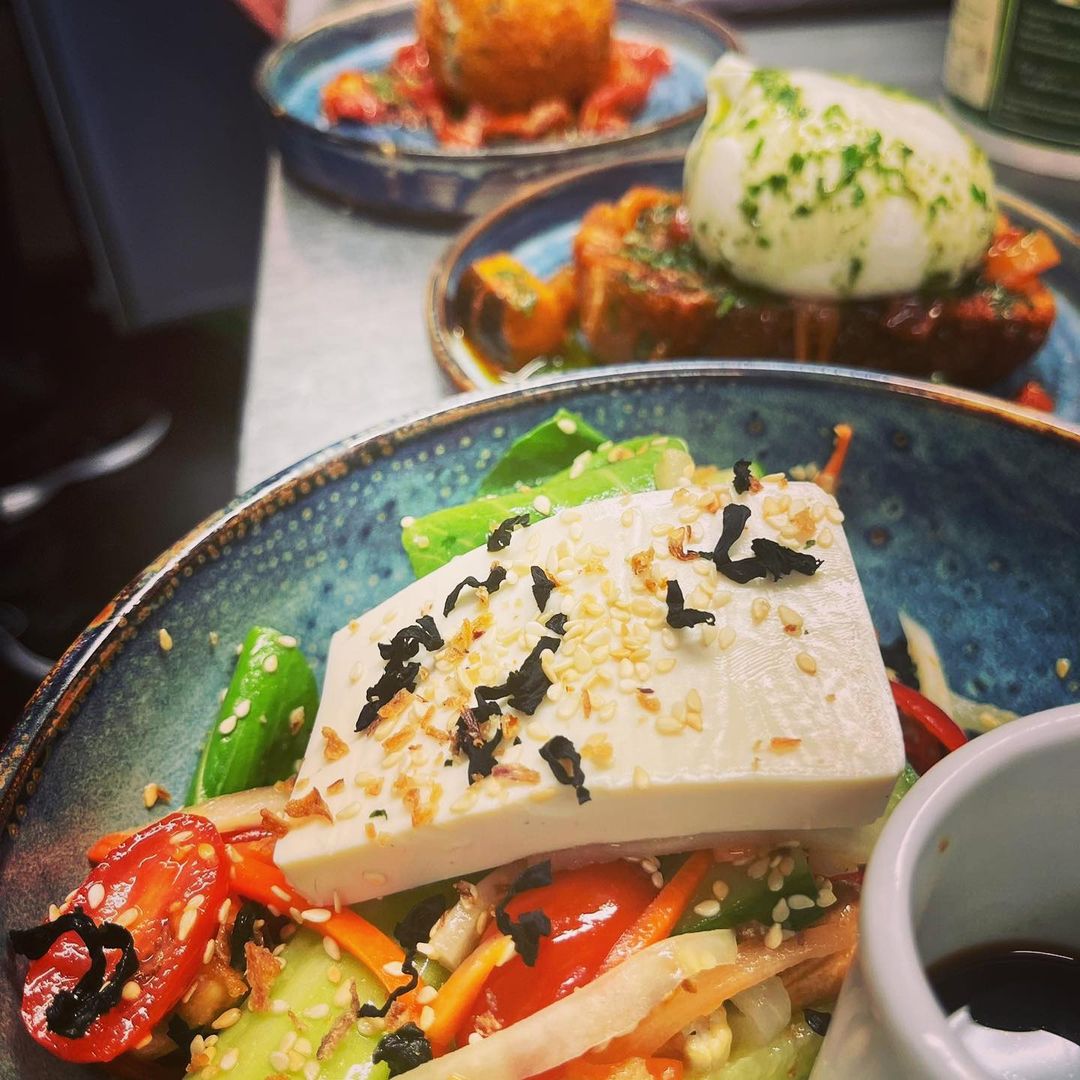 When the pair first launched Greens in the nineties, they championed what they called 'magpie cuisine'.
In the restaurant's own words, this meant "shamelessly stealing from cultures across the world to develop dishes that are defined not by a negative absence of meat, but by the positive inclusion of fantastic ingredients and flavours that happen to be purely vegetarian."
Things have moved on since then, both in the restaurant and across the city. To be vegetarian-only is no longer a shocking concept and the options for plant-based meat alternatives are much greater than it was thirty years ago.
As such, to neglect vegetarians – and, even more noticeably, vegans – in Manchester is to be very much behind the times nowadays.
Read more: Veganuary: where to go in Manchester for top vegan food in January 2022
Greens cater to both very well. A sample a la carte menu is packed with the ultimate veggie indulgence, cheese (feta, halloumi, burrata, gorgonzola all appear), but there's also plenty of plant protein for vegans, like tofu, falafel and red lentils.
Stand-out dishes for us include the veggie black pudding, mustard mayo, (£4.50 and ve), deep-fried oyster mushrooms, pancakes, spring onion, cucumber, plum sauce (£7.25, or available as a main for £13, ve), and the burrata, salted caramel pecan vinaigrette, pomegranate (£8.50).
As for desserts, think chocolate and avocado mousse with poached pear (ve), sticky toffee pudding (ve), and a white chocolate cheesecake served with blueberries and vanilla syrup.
That said, all is yet to be revealed at the new site – and there could well be a new menu landing there when it opens too.
Whether you're a 'confirmed meat eater' like Simon Rimmer, or dedicated to a plant-based diet, there's a lot to get excited about here – that's for certain.
To keep up with further updates, make sure to follow Greens on Instagram here.
Feature image – Greens